Only site admins have the ability to delete a candidate. If you're a Basic User or a Job Admin, reach out to one of your organization's Site Admins to delete a candidate.
Note: Once a candidate is deleted, the profile can't be recovered.
To delete a candidate, navigate to the candidate's profile and click the Delete Candidate button under the See More section.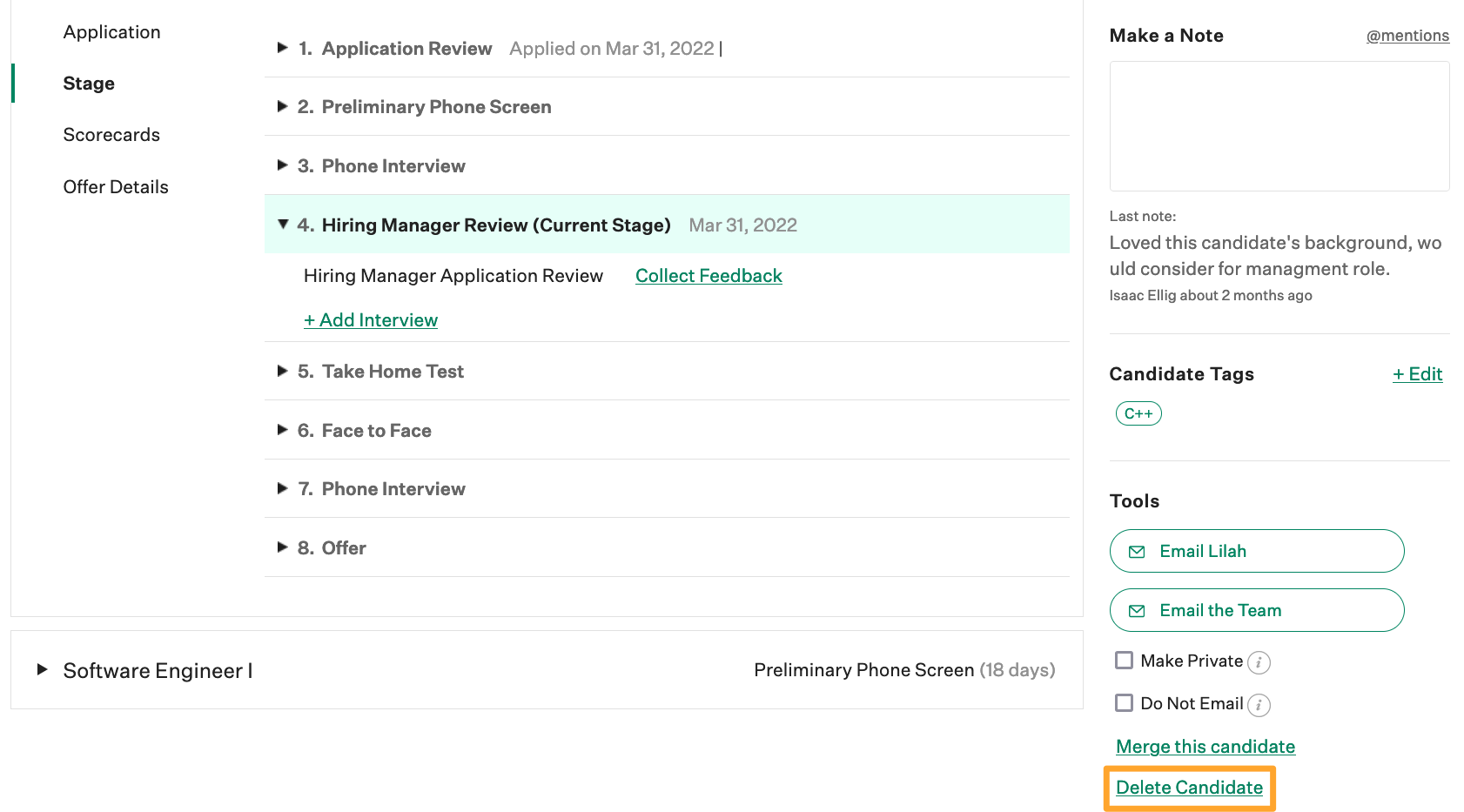 Merging a candidate instead of deleting
A Job Admins with the permission "Can merge candidates and prospects" have the option to merge duplicate profiles instead of deleting a candidate. This will keep your organization's data intact and helps provides a clearer trail for the candidate's profile in your system.
Click here for more information on merging candidates.