Only site admins have the ability to delete a candidate. We recommend reaching out to one of your organization's site admins to delete a candidate if you are Basic User or Job Admin. Please note that once a candidate is deleted, we cannot recover that profile. 
However, Job Admins with the permission "Can merge candidates and prospects" have the option to merge duplicate profiles. 
As a Site Admin, go to the candidate profile you want to delete > click "See More" > Delete Candidate.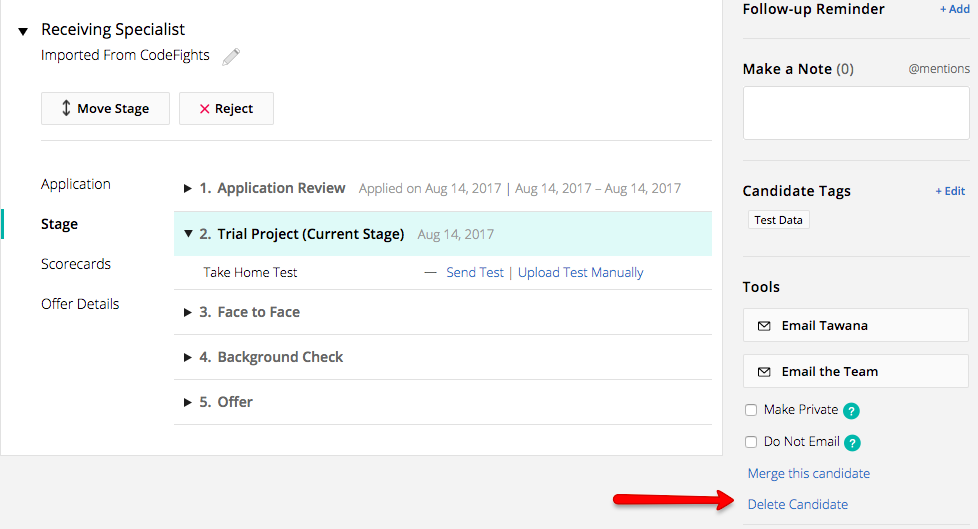 Applies-To: [site admins]
Keywords: [delete, candidate, remove, delete interviewee]