Permissions: Site Admins
Product tier: Available for all subscription tiers
Only Site Admins have the ability to delete a candidate in Greenhouse Recruiting. If you're a Basic User or a Job Admin, reach out to one of your organization's Site Admins to delete an existing candidate.
Note: A candidate profile can't be recovered once it's deleted.
Delete a candidate
Navigate to Candidates and select the candidate you'd like to delete.
On the candidate's profile, click See more under the Tools section.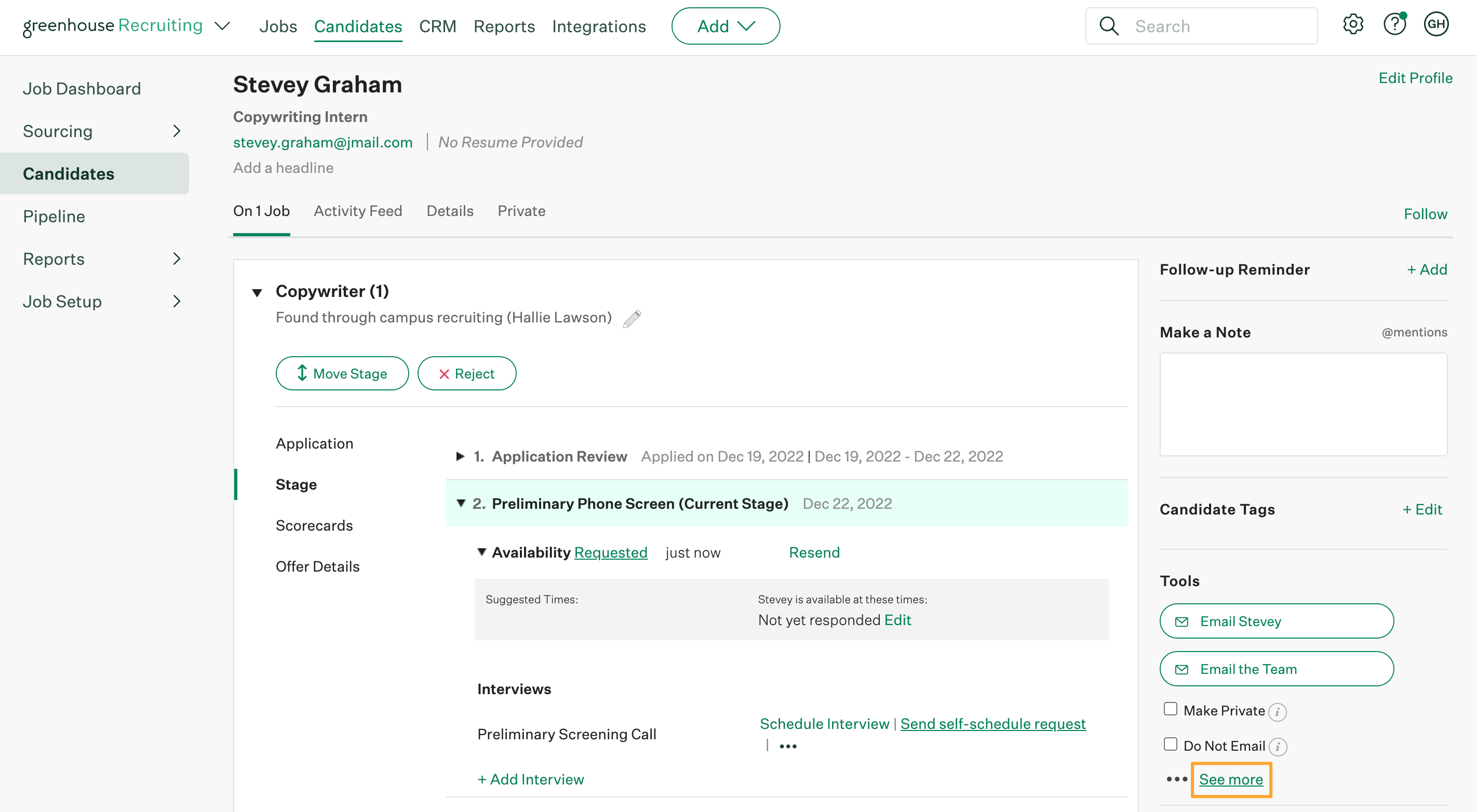 Select Delete Candidate to delete this candidate from Greenhouse Recruiting.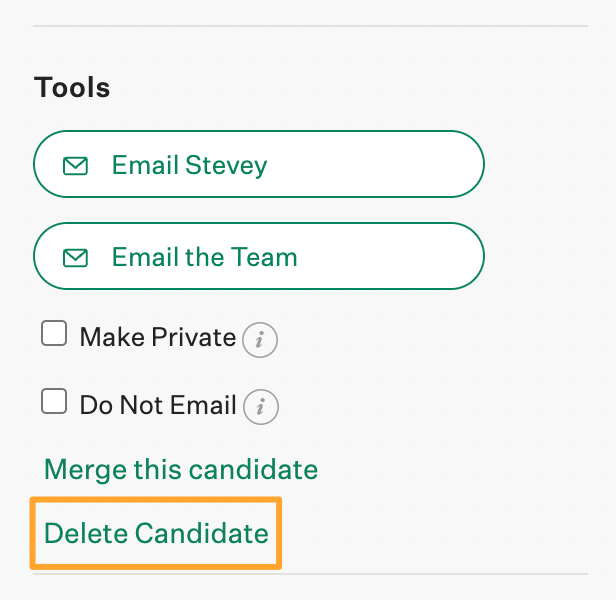 Merge a candidate
We recommend merging instead of deleting duplicate candidate profiles. This will keep your organization's data intact and helps provides a clearer trail for the candidate's profile in your system.
Site Admins and Job Admins with the "Can merge candidates and prospects" permission stripe have the option to merge duplicate profiles instead of deleting a candidate.
Note: You can't unmerge candidate profiles once they've been merged.
To merge a candidate profile with another existing profile, click See more > Merge this candidate under the Tools section.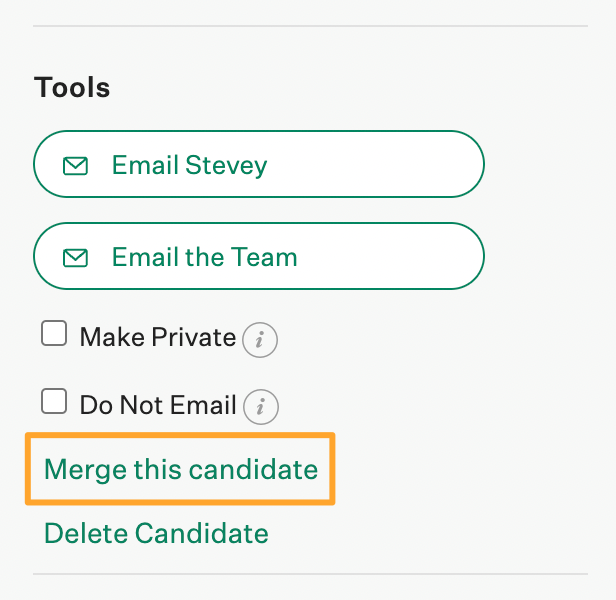 Select a Primary candidate to merge with your duplicate candidate, then click Merge.