This document serves as a guide on steps to take to integrate Vettd into Greenhouse. The end result will allow Vettd to pull down Job Postings and associated candidates.  Vettd will then Rank the candidates and push the rankings back into Greenhouse as candidate tag.
To get started Vettd will need to be granted API permissions. The following steps describe the steps to take:
STEP  1:
Click: Configure > Dev Center > API Credential Management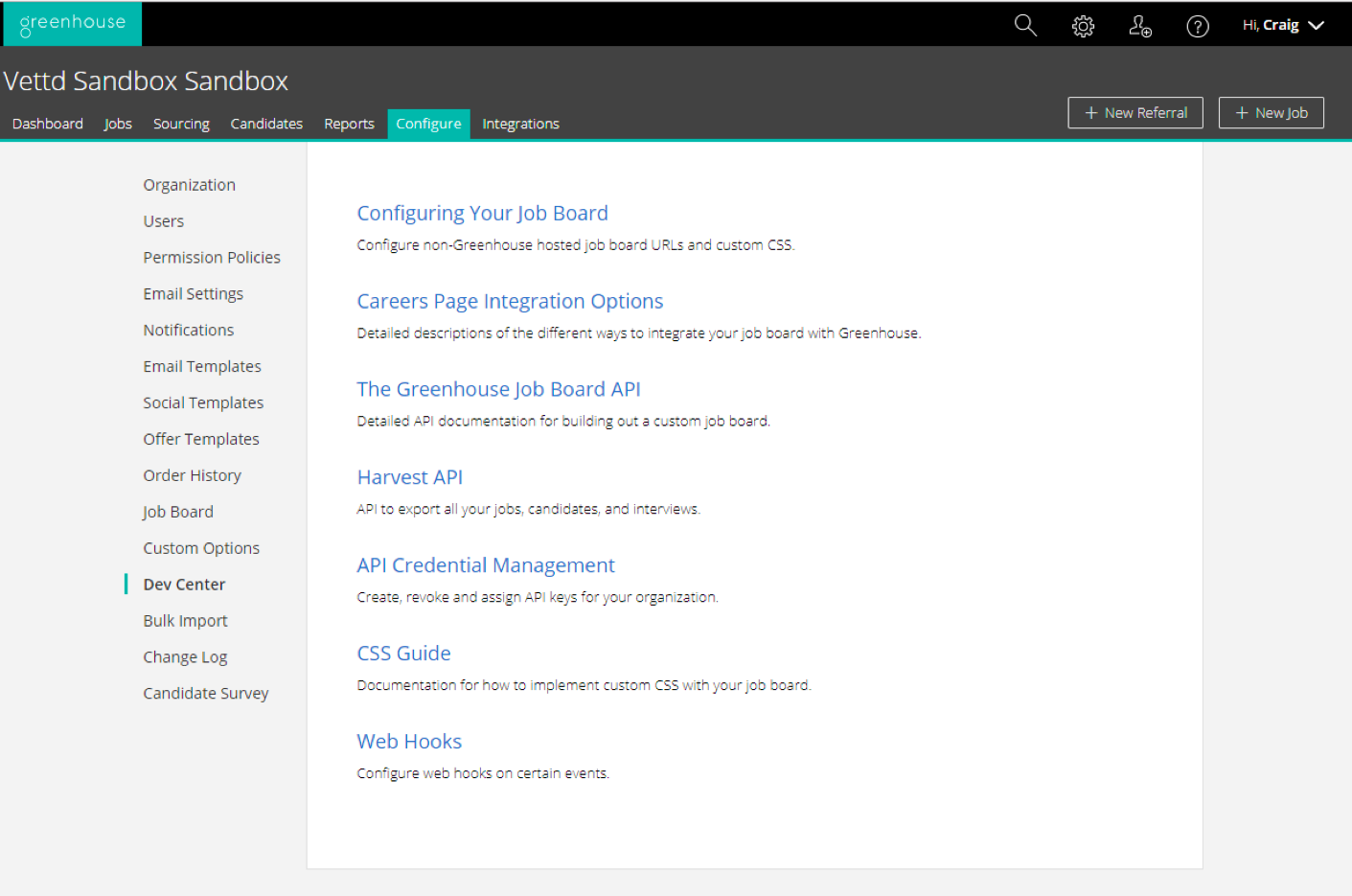 STEP  2:
Click: Create New API Key
Description input box add value: VettdPermissions
Type value choose: Harvest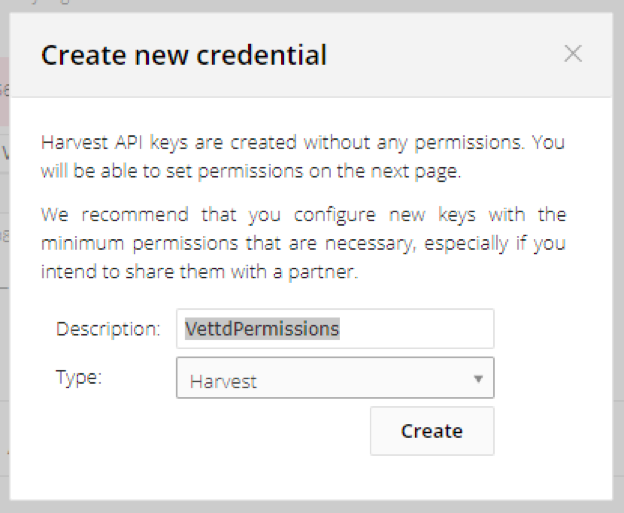 STEP  3:
Click the following checkboxes and click Save to specify what permission Vettd will have when communicating with Greenhouse: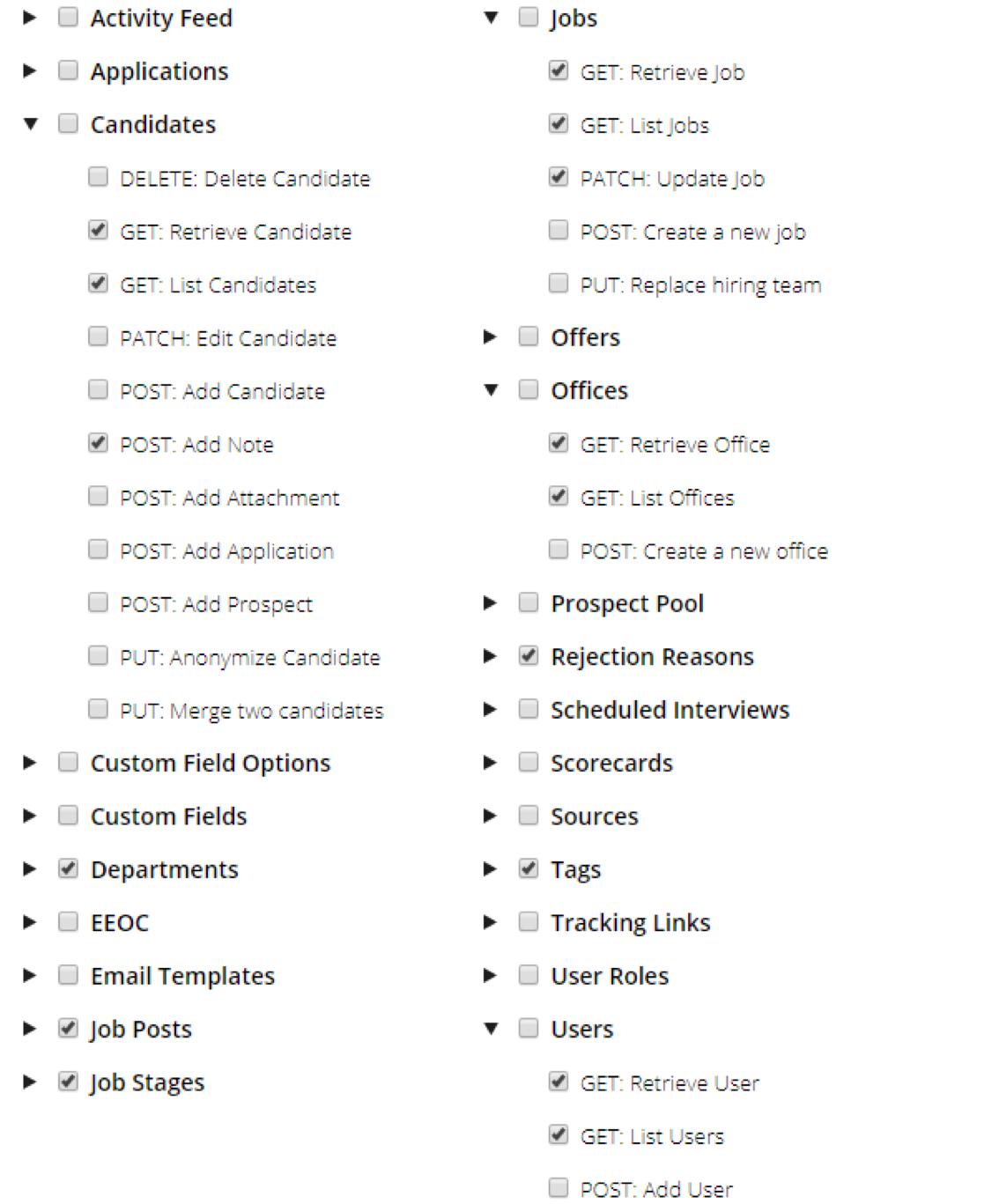 STEP  4:
Click the COPY button to grab the generated key.

STEP  5:
Login into your Vettd account. 
NOTE:  If you don't know your login information just send us the key and we can take care of the rest of the steps.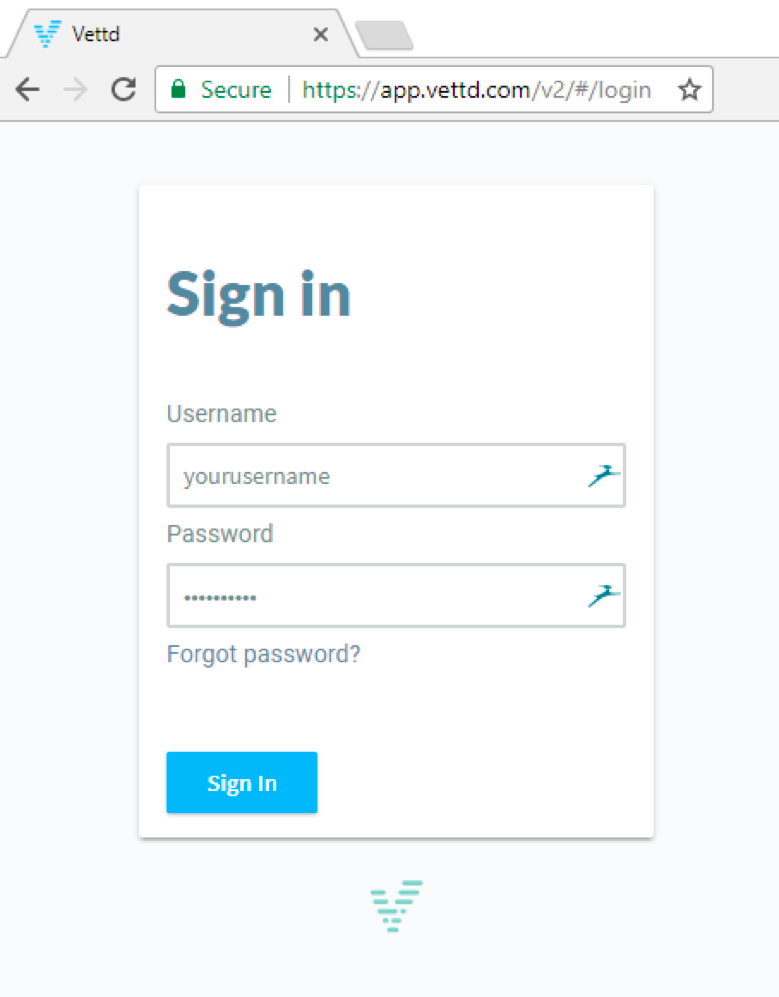 STEP  6:
Click the Admin button in header 
NOTE:  If you don't See this it means your account is not an admin account.

STEP  7:
Click the Integration tab, then the Greenhouse login button 

STEP  8:
Paste your code from Step 4 into the Authorization input box and click Submit.
NOTE: On-Behalf-Of UserId will be filled in by the Vettd team – and you will not be able to export back out until the value is filled in.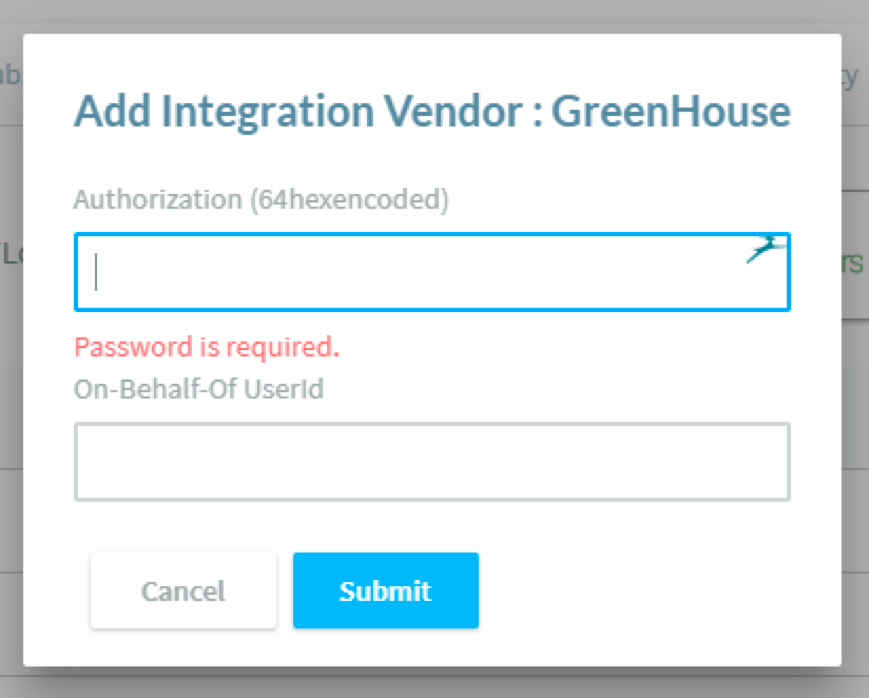 DONE!
Demo Video
For more on the integration, please view the video here: