Happy 2018! We look forward to continuing to work with you to make great things happen this year!
Product updates:
A new filter on the Candidates tab allows you to filter for candidates who submitted an application through a specific job post so you can easily see who applied to what posting.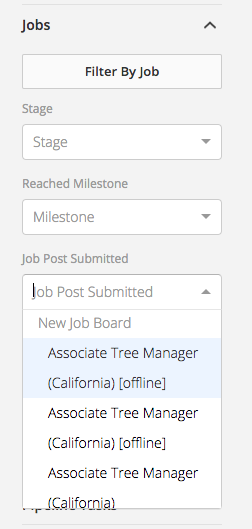 Req ID now appears next to job names on all relevant reports to help you keep track, differentiate, and organize your roles.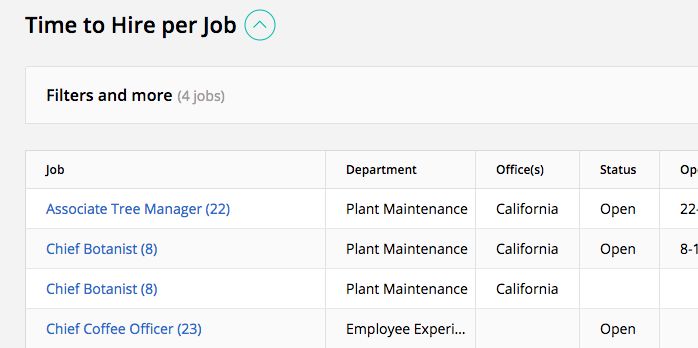 When adding a candidate by parsing a resume or sending a resume through maildrop, we'll attempt to add any Education fields to the candidate's profile.
We've improved the performance for the Offer Details report. Customers with high numbers of offer custom fields should experience faster loading times.
We've released an update to the Document Previewer that displays candidate resumes, cover letters, take home tests, and many other files. Most users will only notice a subtle design change, but it's possible that certain browser settings might interfere with documents loading properly.

Learn more

.
Coming soon! We're redesigning the candidate activity feed to look and feel more modern and to make it easier to scan and identify different types of candidate activities on the page.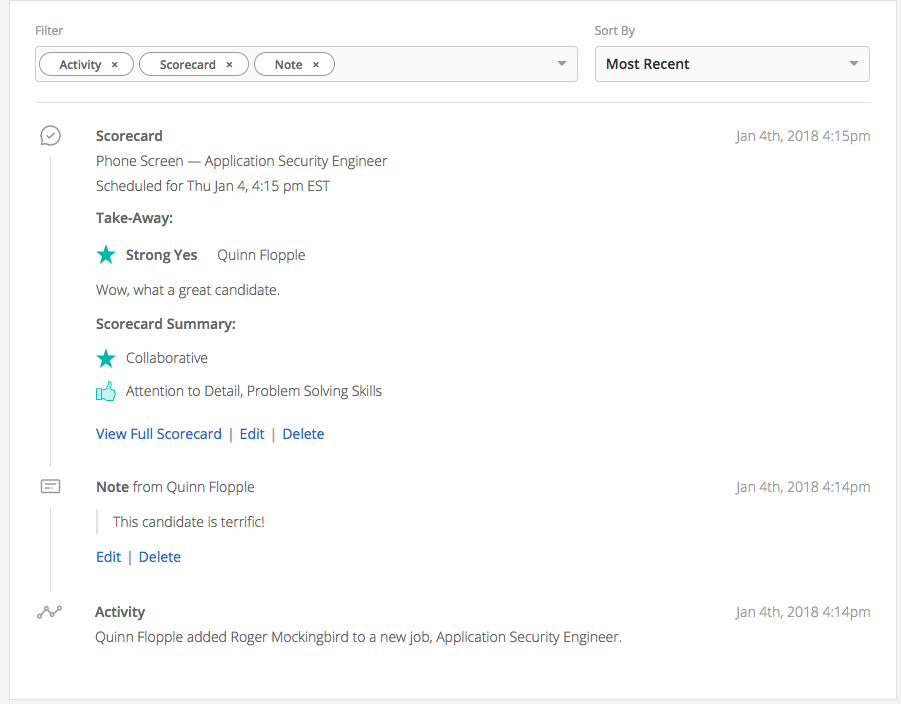 CRM updates:
A new filter on the Candidates tab allows you to search for all applicants who attended a specific event.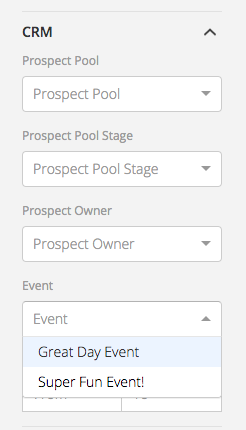 GHA updates:
'Milestones' were removed from the 'stages' table and added to the 'job_stages' table on

December 19th

.

Read more

about the change.

A new table was created for 'events' and a new column was added to the 'applications' table for 'event_id' on

December 27th

.

Read more

about the change or learn about our

Events App

.
API updates:
Assorted bug fixes, including:
Since it didn't really make sense to share internal job postings with all your friends, we've removed the social media sharing buttons from the internal job board.

When configuring new scorecard notifications, we were incorrectly displaying the stage transition text instead. This felt rather confusing, so we cleaned things up.

Some agencies trying to submit education information for candidates encountered endless searching instead. Since we would never want to get in they way of education, these recruiters should be able to submit candidates normally again.