There are many different ways you can sort the Candidates page by Job, making it easy to find the right results. Our Filter by Job option allows users to express filters with more flexibility and efficiency to quickly sort through hundreds or thousands of Candidates.
In addition to sorting your results by individual Jobs, you can also search for a Job by name, filter by multiple Offices or Departments, and narrow your results by Users and their Roles.
Using the Filter
Underneath

Job

on the right side of the page, click the button to

Search by Job

.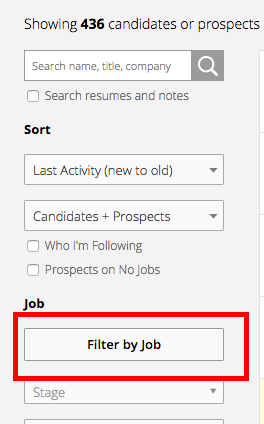 In this window, you can narrow your results by:

Many Departments, Offices, or Jobs at once

Job Name

Job Status

Offices

Users

Roles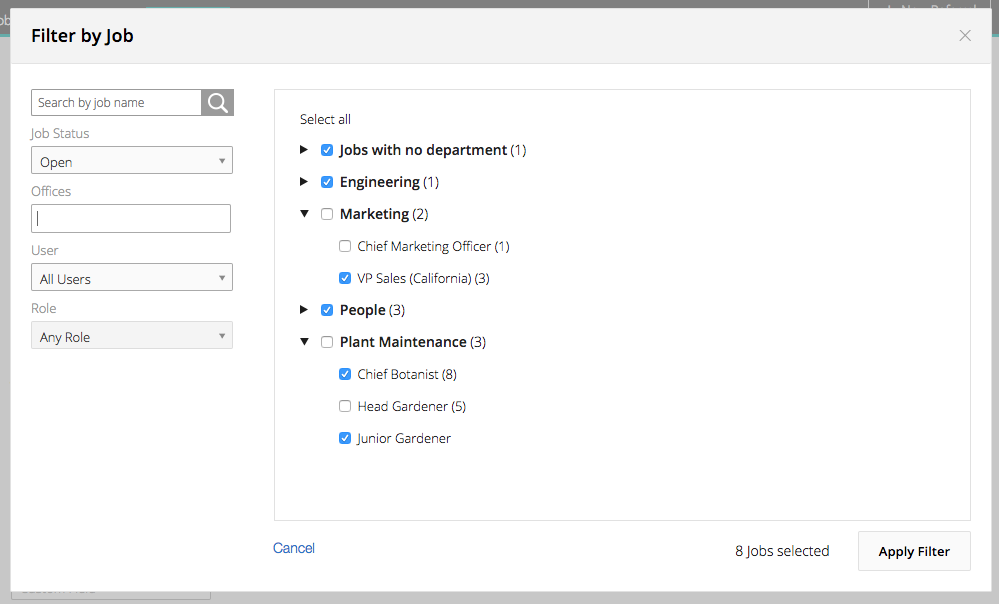 To select or deselect many Departments or Jobs at once, click the checkbox next to the Department name or click 'Select all' or 'Deselect all' at the top of the list. Click on the name of the Department to expand the list of Jobs within that Department.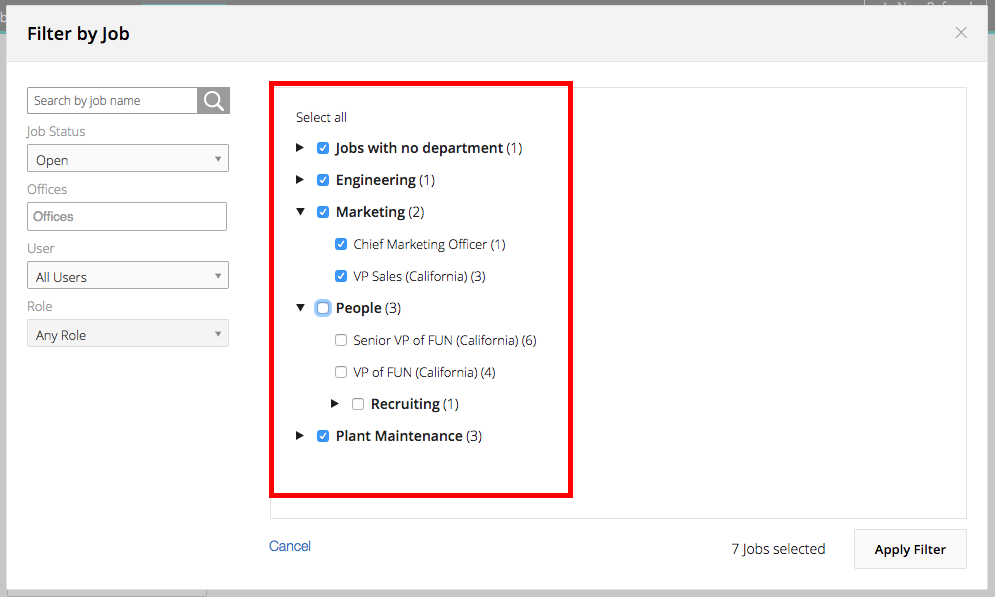 To quickly find a Job out of hundreds, type in part of the Job name and click the magnifying glass in the search bar. The list of Jobs matching that name will populate on the right side.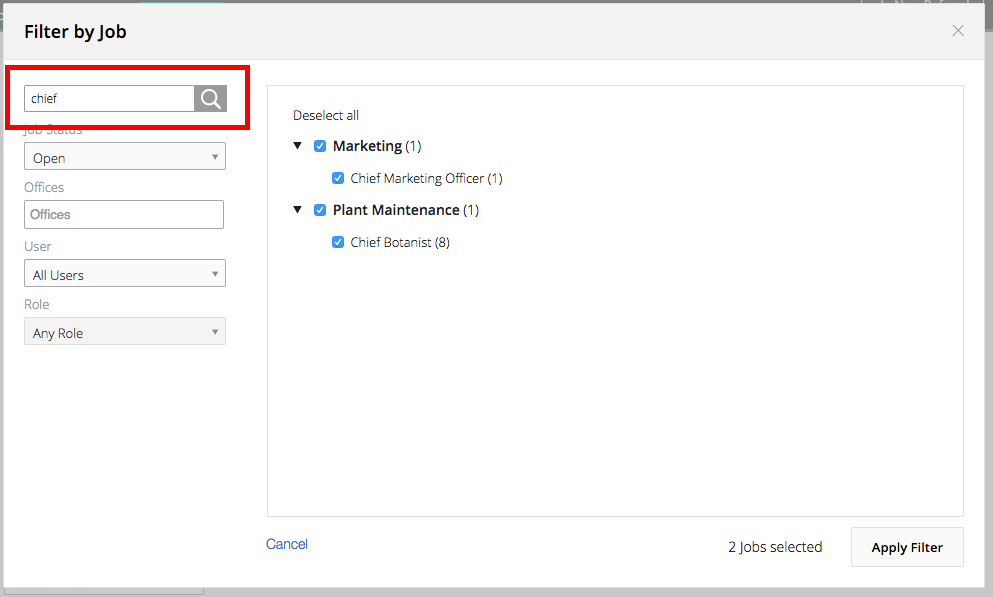 You can also filter by Job Status (Open/Closed/Draft) as well as by Confidential Jobs or Job Post status (External/Internal/Offline, etc.).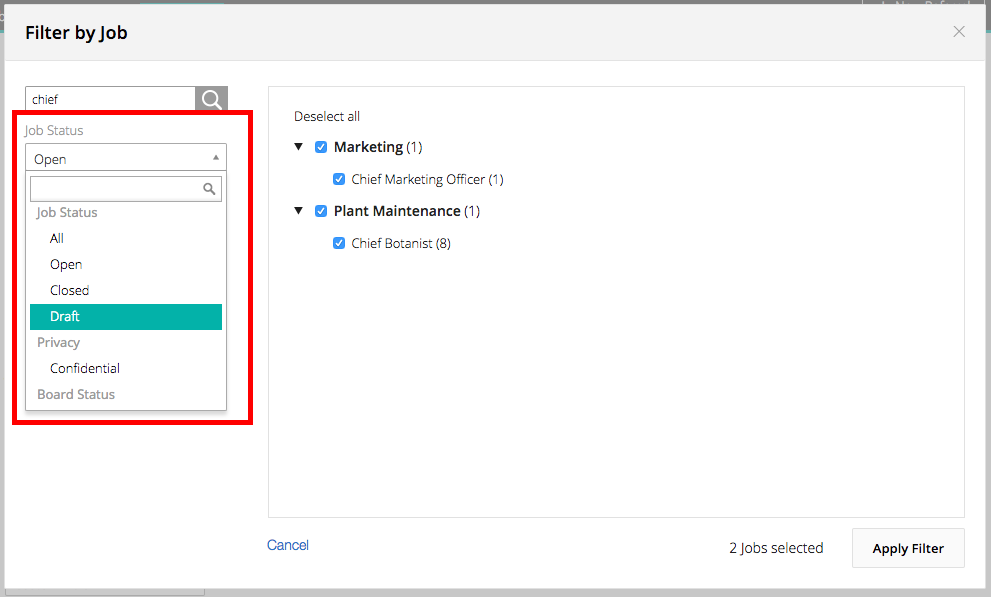 Filter by multiple Offices by making one or more selections in the Office dropdown.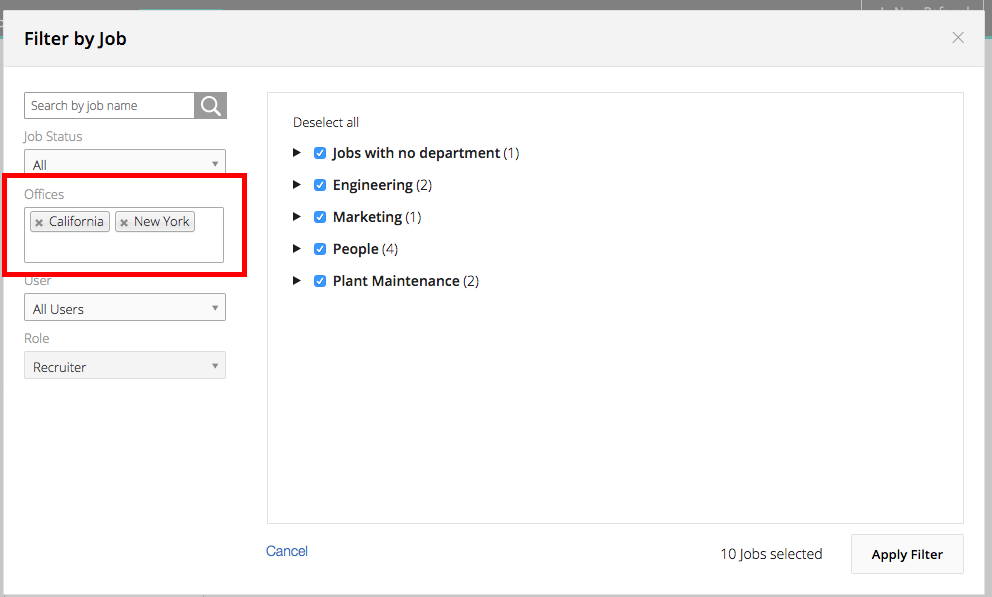 Lastly, filter by a specific User and their Hiring Team Role. In the screenshot below, the results are filtered by all Jobs where I am the Recruiter on the Job.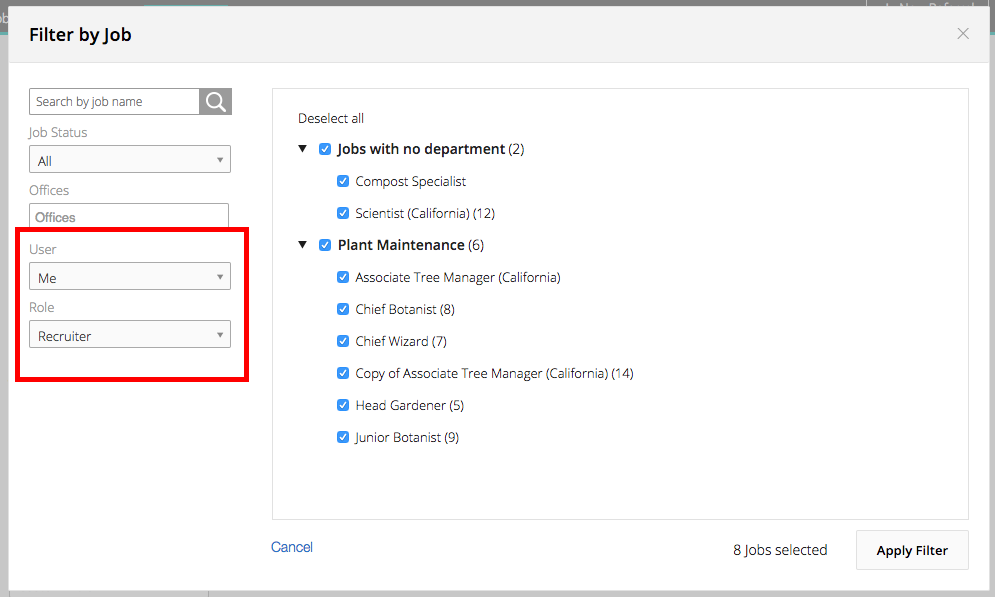 Click

Apply Filter

to see your results. The filters you have selected will show up at the top of the page so you can easily see which ones were applied. You can also use any of the additional filters located on the right side of the page to further refine your results.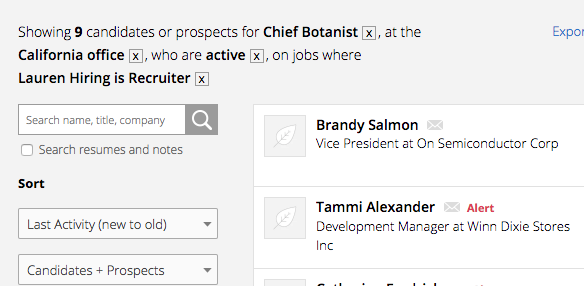 Keywords: /people, people, candidates, candidates tab