Permissions: Job Admins, who can view and edit offers, approve/request approval on offers, and who can edit offer approvals
Site Admins, who can see private notes and salary info, manage offers, approve jobs/offers, and create and override default approvals
Product tier: Available for Advanced and Expert subscription tiers
If your organization has configured a default offer approval process, it will be automatically applied to offers created on jobs.
In this article, we will cover how to edit (or add) an offer approval process to a single job in your organization.
Click All Jobs on the navigation bar and select a job from the subsequent list.

Click Approvals on the job navigation bar.

From the Approvals page, navigate to the Offer Approvals section. Click the Edit

icon.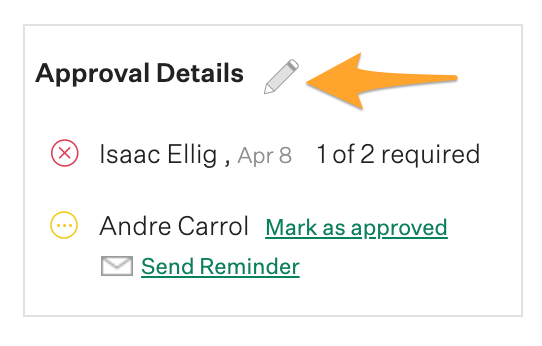 Check out the following links to learn more about the different edits you can make to the offer approval process: