Introduction
PowerToFly has partnered with Greenhouse to provide a seamless integration between our two systems. This document describes how to set up PowerToFly and Greenhouse so they talk to each other.  We also describe how to execute the basic features of this integration.
Audience 
The ATS Configuration section of this document is intended for PowerToFly and Greenhouse admin users who have access to setup functionality in both systems. The remaining sections are intended for PowerToFly and Greenhouse users who wish to exchange jobs and candidate data between the two systems.
ATS Configuration
The following instructions describe the steps needed to successfully configure the integration between Greenhouse and PowerToFly.  The steps must be executed by a user with admin privileges in both systems.
1- In Greenhouse go to Configure -> Dev Center -> API Credential Management
You should see the list of all API keys issued for partners and a button to create a new API key.
2- Click on the "Create New API Key" button 
3- A popup to create the credentials will show up as the image below. Enter a description for this key, for example PowerToFly Credentials and select Harvest as the type. Then click Create.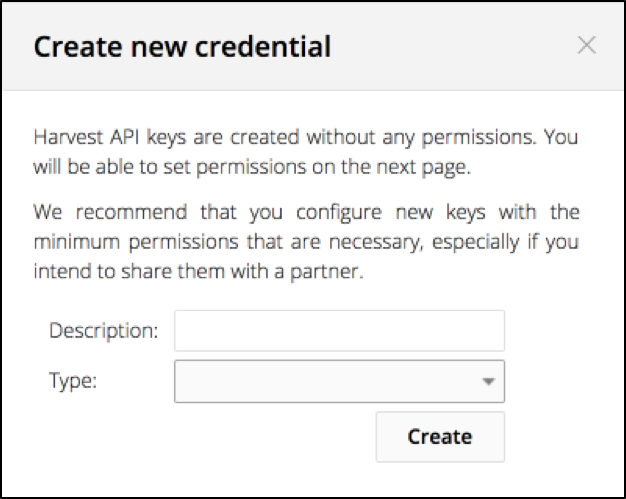 4- Select the objects to share with PowerToFly. Select the following endpoints: Candidates, Job Posts and Jobs as a minimum and click update. The more objects you share the more information the two systems can synchronize.
After clicking update a new API key will be generated as in the image below. Copy the key and login to PowerToFly with your admin credentials.

5- Paste the copied key in ATS Settings found under Company Profile menu and click save.
 
Import Jobs
This functionality allows users to copy jobs from Greenhouse to the PowerToFly platform. Jobs are published by default when they get imported.
In order to import jobs make sure your PowerToFly admin user completed the steps in the previous section. Then follow the instructions below: 
1- Click on "Import Jobs from Greenhouse" button under Manage Jobs page.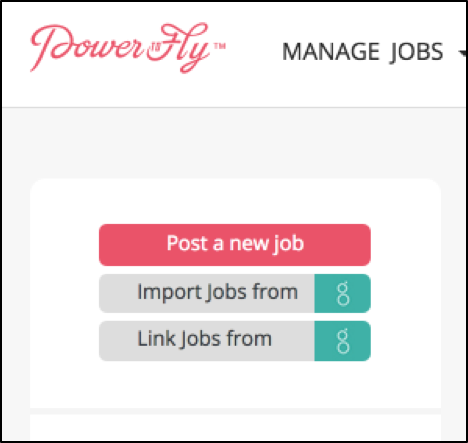 2- A window will appear with all the jobs in Greenhouse. If this is your first time importing jobs Greenhouse will ask you to login using your Greenhouse credentials.

3- Select all the jobs you want to import into PowerToFly. If a job is already imported and you select it to import again, the job will be updated with the latest information from Greenhouse. After selecting the jobs click "Import Selected" and the jobs will automatically show in your Manage Jobs page. 
Make sure there is at least one live job post for each of the jobs you are importing, otherwise the PowerToFly job description will be empty. By default the latest job post in every job gets imported in PowerToFly.

Link Jobs
Use the linking functionality if you want to link a job already created in PowerToFly with a job in Greenhouse. 
1- Click on "Link Jobs from Greenhouse" button under Manage Jobs page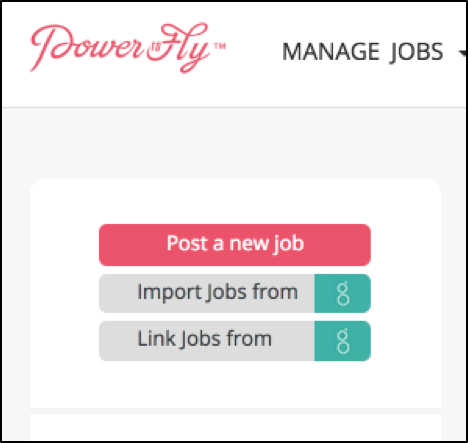 2- A new window will list all the existing jobs in PowerToFly and a dropdown menu right underneath each of them.

3- Select the Greenhouse job you want to link to by selecting the job's name in the dropdown underneath the job title. Leave blank any job you don't want to link between the two systems.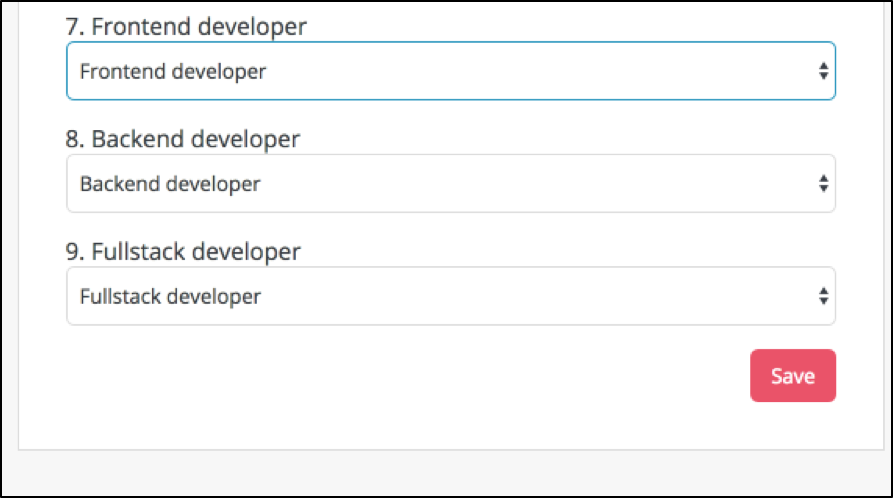 Click Save. This will automatically link any information from Greenhouse to the jobs you linked to in PowerToFly.
Export Candidates
Use this functionality to export talent information from PowerToFly to your Greenhouse system. You can export a candidate and associate her to a job or without any job association. In order to export candidates make sure your PowerToFly admin user completed the steps under ATS Configuration.
To export candidates follow these steps 
1- Open the profile of the candidate you wish to export
2- Click on Export to Greenhouse button on the top right corner of the profile as shown in the image below

3- A popup will appear. Select the job you want to associate this candidate with from the dropdown, leave blank if you want to export this candidate without associating her to any job. Click Export
A confirmation message will show immediately after the candidate is exported

5- You will find the candidate exported to Greenhouse under the Candidates tab

Questions/Comments?
Please let us know if you have any questions we can trouble-shoot by emailing your customer success rep at PowerToFly or hi@powertofly.com
Demo Video
For more on the integration, please view this demo video: