With this integration, users will be able to source, access, engage with, and track candidates from AmazingHiring.
Configuring the Integration
At the moment, you can connect AmazingHiring with Greenhouse only via our Chrome Extension and only for authorized AmazingHiring users.
1 step
Open someone's profile on a source where AmazingHiring Chrome extension is active, e. g. GitHub.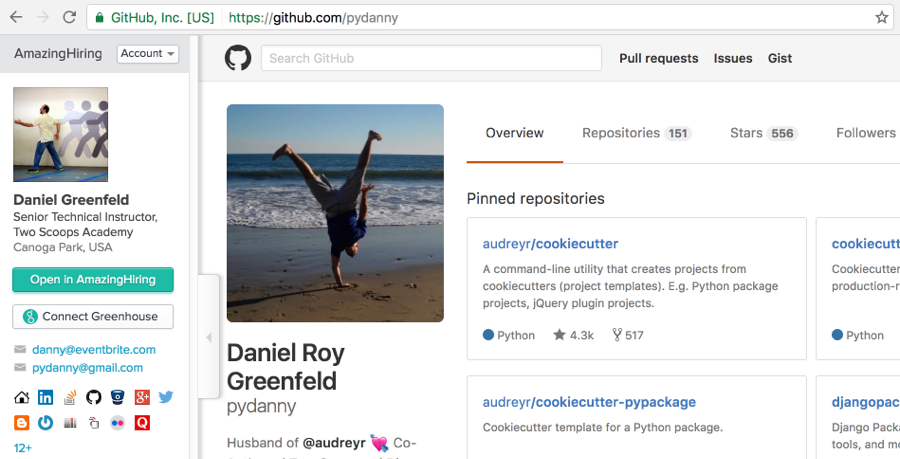 2 step
Click the "Connect Greenhouse" button.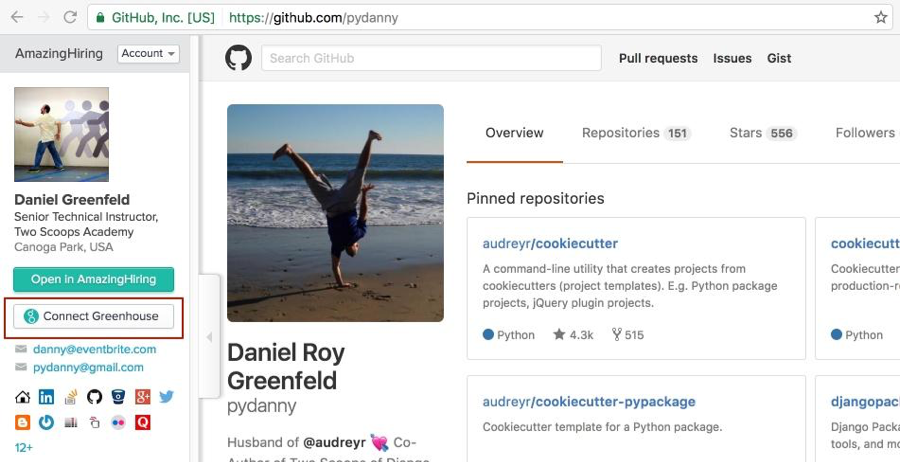 3 step
The Greenhouse account authorization window opens.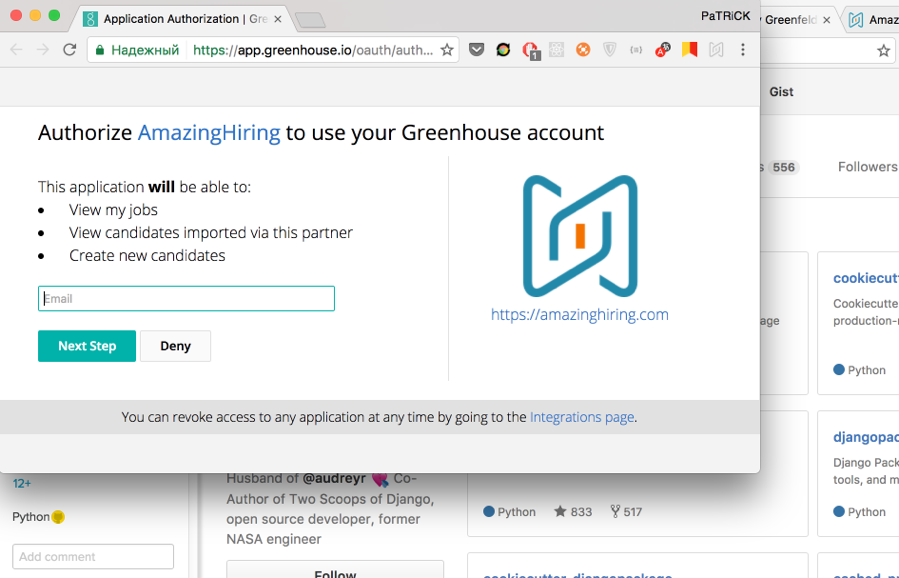 4 step
Enter your email in the correspondent field. Click the "Next Step" button.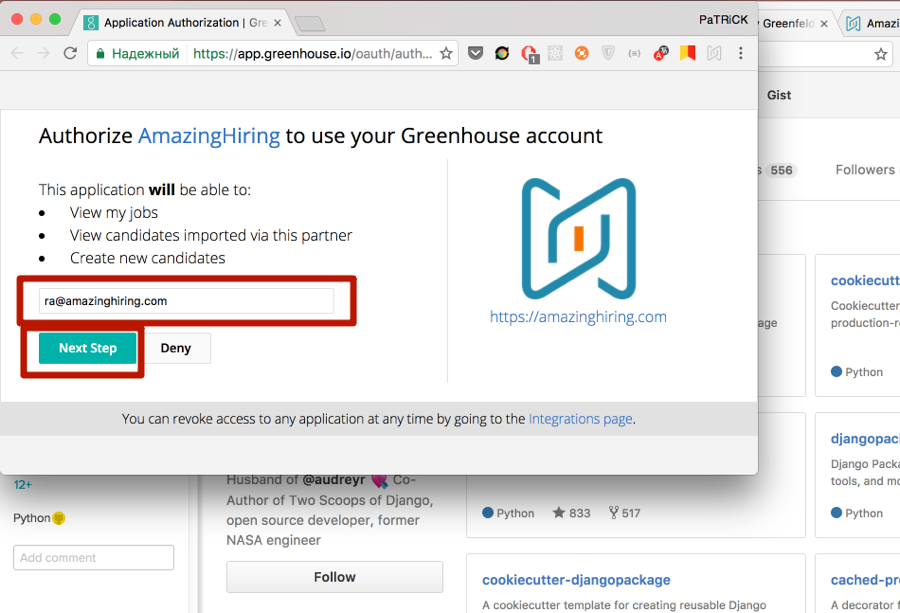 5 step
To authorize AmazingHiring so it could use your Greenhouse account, click the "Authorize" button.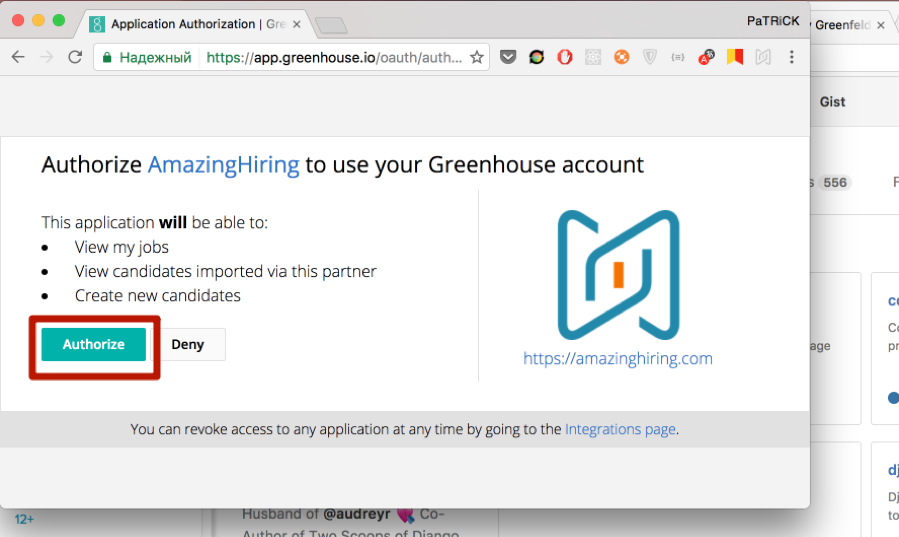 6 step
The popup window closes automatically, a vacancy list appears in the extension. Integration is activated now.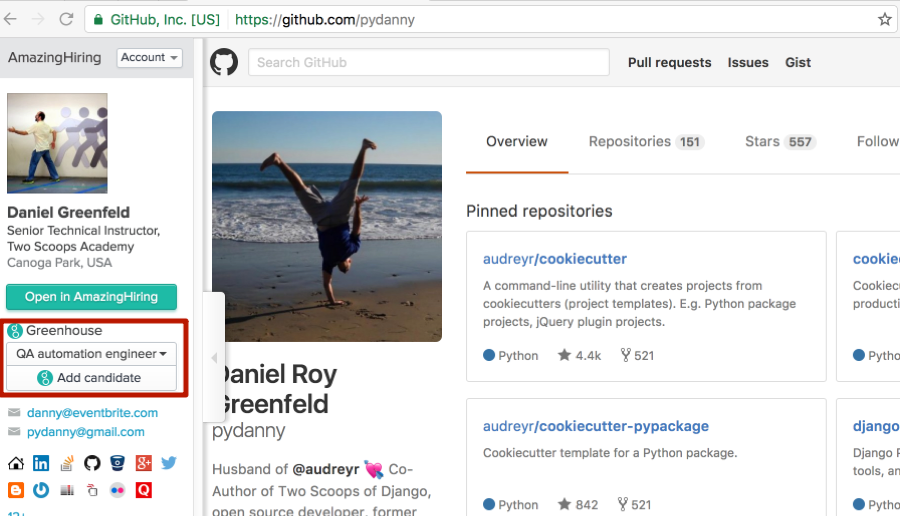 Adding Candidates to Greenhouse
At the moment, you can push candidate profiles  from AmazingHiring to Greenhouse from Chrome Extension only.
1 step
Open candidate's profile on any site where AmazingHiring Chrome extension activates, e. g. GitHub.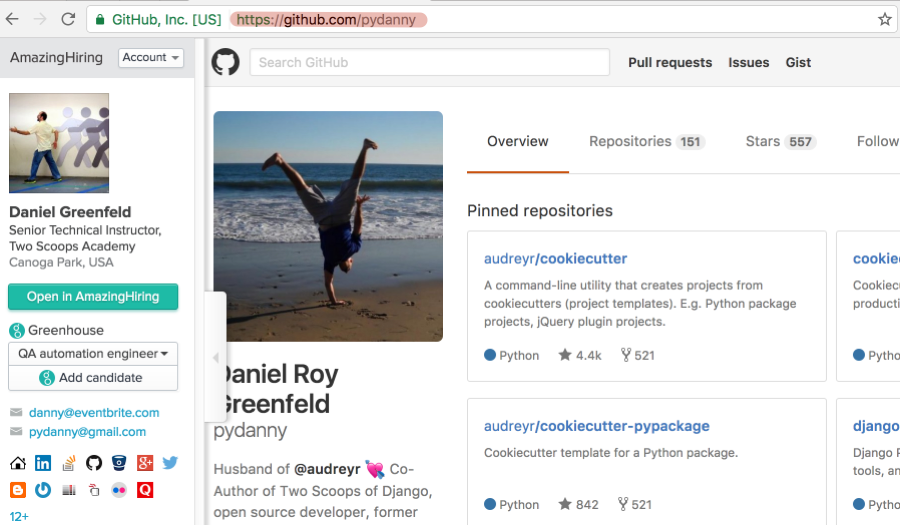 2 step
If needed, select a job from the drop-down list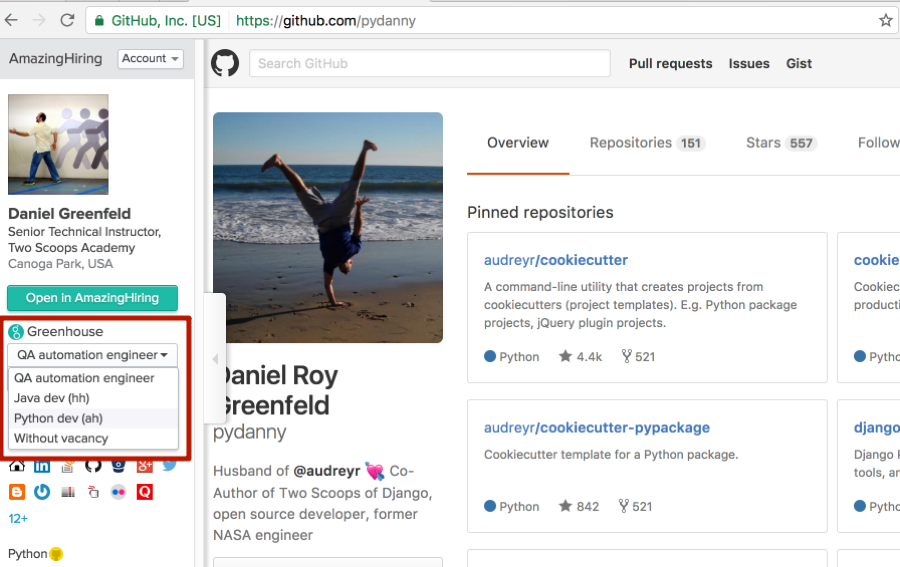 and click the "Add candidate" button.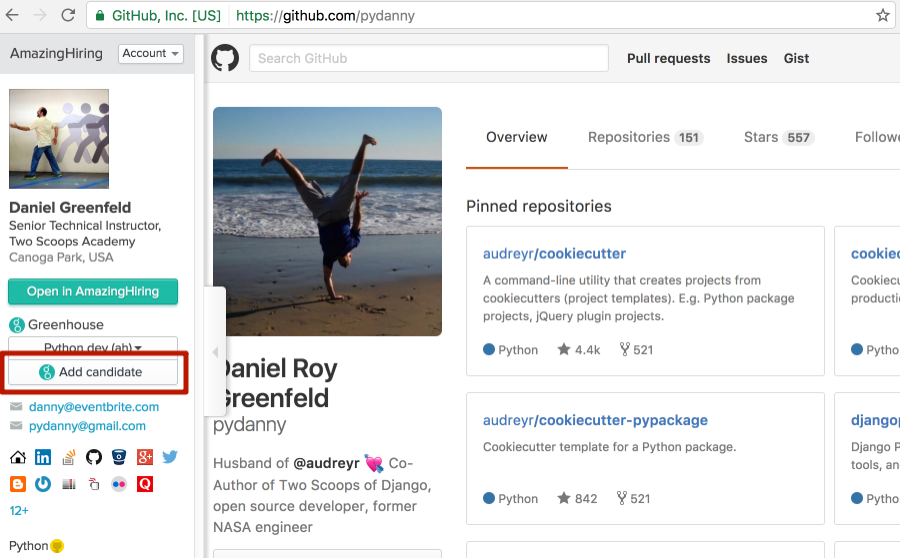 Done, your candidate is added to Greenhouse!
3 step
To add someone as a prospect, select  "without vacancy" item  from the list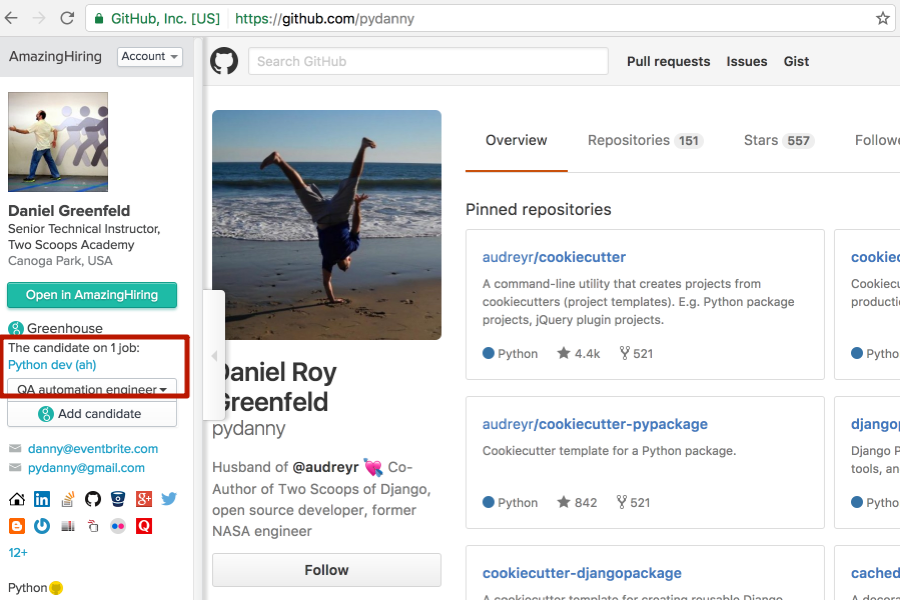 and click the "Add candidate" button.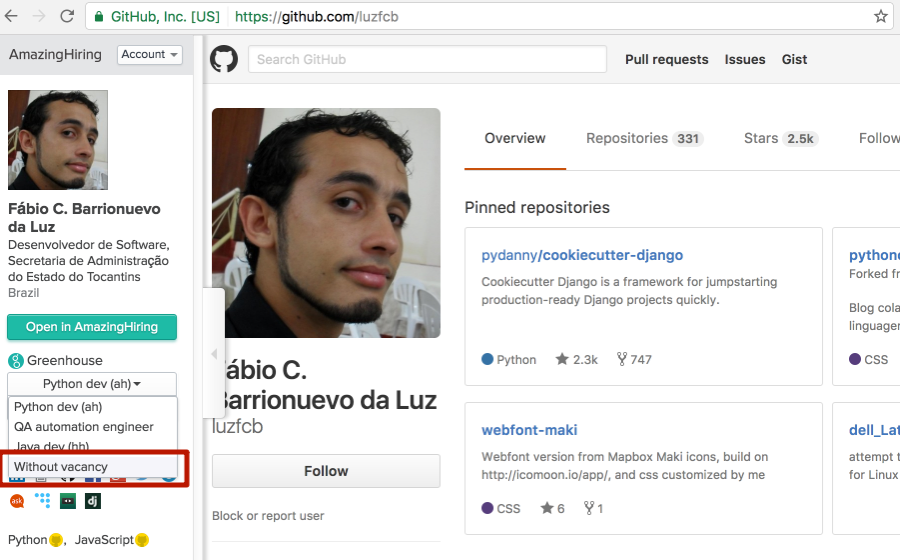 According to "post candidate endpoint" documentation the JSON with filled fields is sent to Greenhouse from AmazingHiring.