Permissions: Job Admin who can view and edit private candidate and application fields, view and edit private job fields and approve/request approval on jobs, view and edit offers and approve/request approval on offers, and who can email candidates/prospects; and Site Admin who can see private notes, salary info, manage offers, request approvals, and approve jobs/offers
Product tier: Available for all subscription tiers
When marking a candidate as hired in Greenhouse Recruiting, a candidate summary email will be triggered.
This candidate summary is emailed to users manually entered into the Accept Offer modal and includes the candidate details, offer terms, and completed scorecards for the newly hired candidate.
In this article, we will cover how to send out a candidate summary email to configured users.
Generate and send candidate summary
Note: Candidate summary emails can only be sent when a candidate is being marked as hired and cannot be sent at a different stage of the process.
To send a candidate summary email, navigate to the candidate profile and select the Offer Details tab.
Click Mark Candidate as Hired.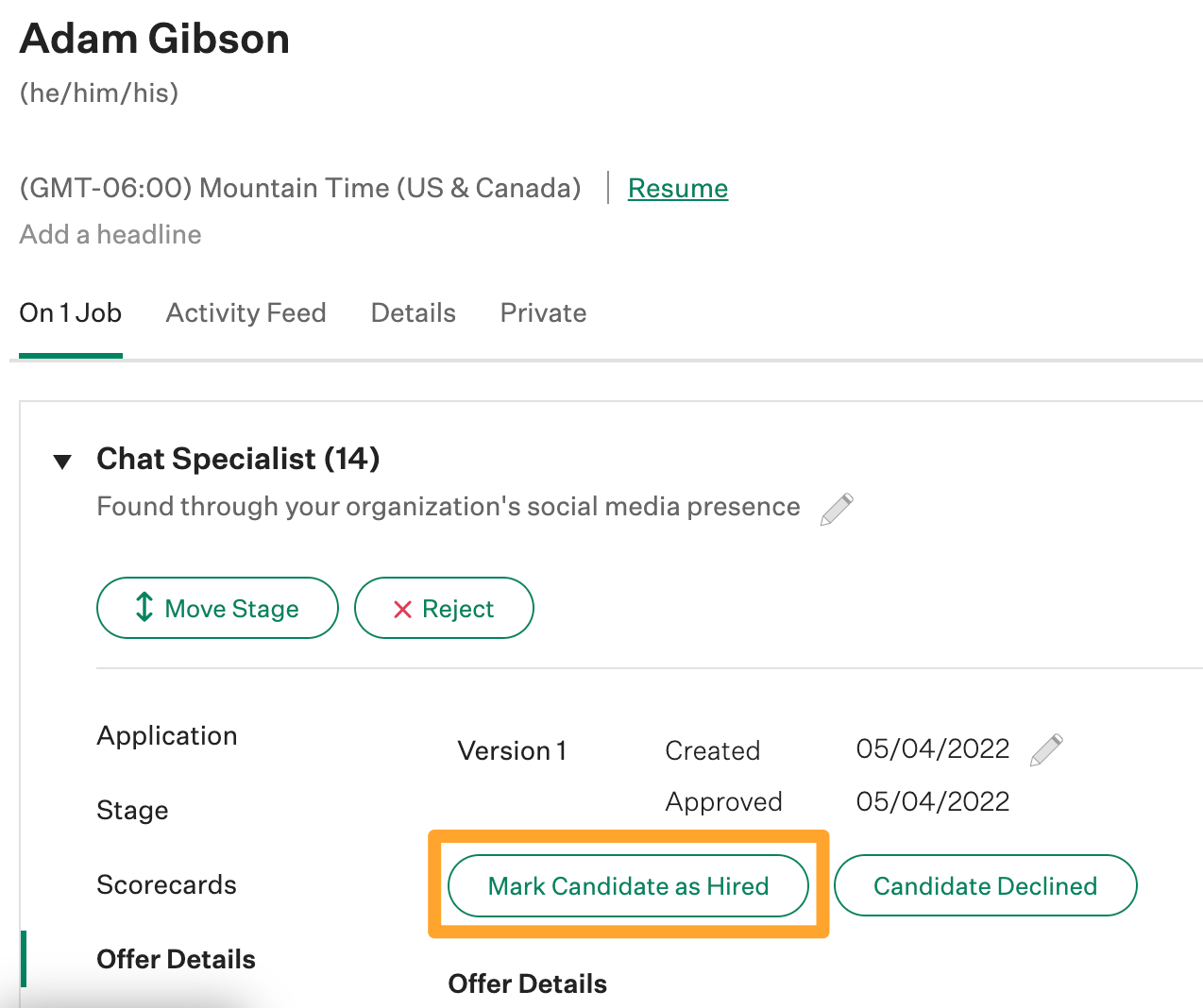 In the Accept Offer modal, navigate to the Email a summary of this candidate to dropdown.
Select all users who should receive candidate summary email.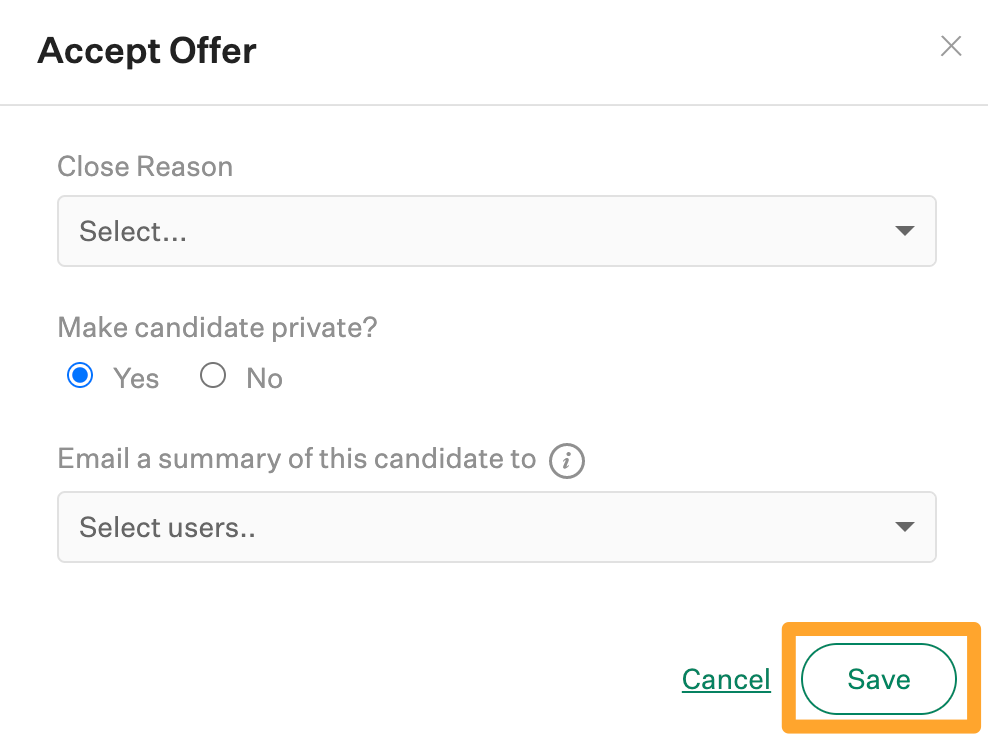 Note: By default, the Email a summary of this candidate to dropdown will populate as empty pending user selection and users cannot be configured as default recipients within the modal.
Save when finished.
A candidate summary email, including the offer packet .pdf, will be triggered and sent to all selected users.
Note: The Candidate summary email template contents cannot be edited and is standardized across Greenhouse Recruiting.
To share information not included in the default summary email, consider creating a custom email template and using the Email Team function on the candidate profile as an alternative. To learn more on creating email templates, click here.
Additional resources