Permissions: Owners
Product tier: Available for Greenhouse Welcome and Greenhouse Onboarding subscription tiers
The new pending hire email is a core email that notifies Owners and Coordinators when a candidate accepts an offer and is converted to a pending hire in Greenhouse Onboarding.
Note: Users assigned Coordinator access after May 3rd, 2023 will be automatically opted-in to receive this email. Existing Coordinators have been opted-out but can opt-in to receive this email in Account Settings.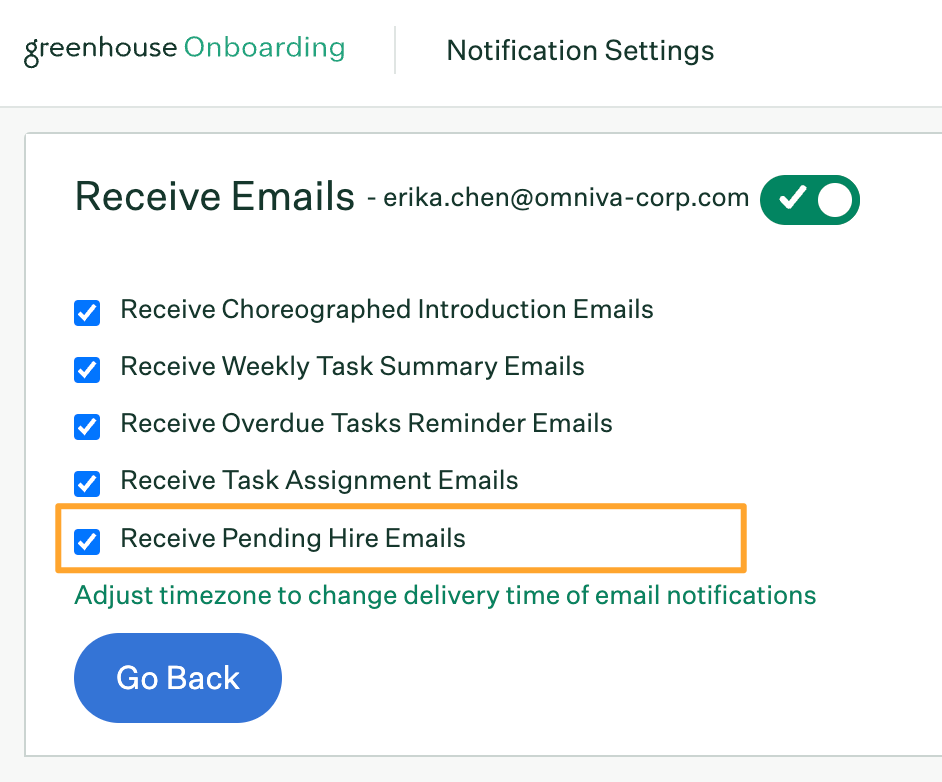 Owners can also configure this email to alert specific recipients when a pending hire joins your organization.
Note: Organizations that have configured a recipient list prior to May 3rd, 2023 can continue to use their recipient list. Any other organizations will not be able to set a custom recipient list.
We recommend all organizations configure custom pending hire permissions instead of using the recipient list here. Pending hire permissions allow you to give specific employees access to manage pending hires and receive notifications about new pending hires.
Add new pending hire notification recipients
Navigate to Settings > Onboarding Plan > Emails. Scroll to the Greenhouse Onboarding core emails section.
Hover over the New pending hire row and click the Pencil icon.

Type the desired recipient's email address in the search box, then click Add "[email address]" from the dropdown.
Once you've added all the recipients you'd like to notify, click Save.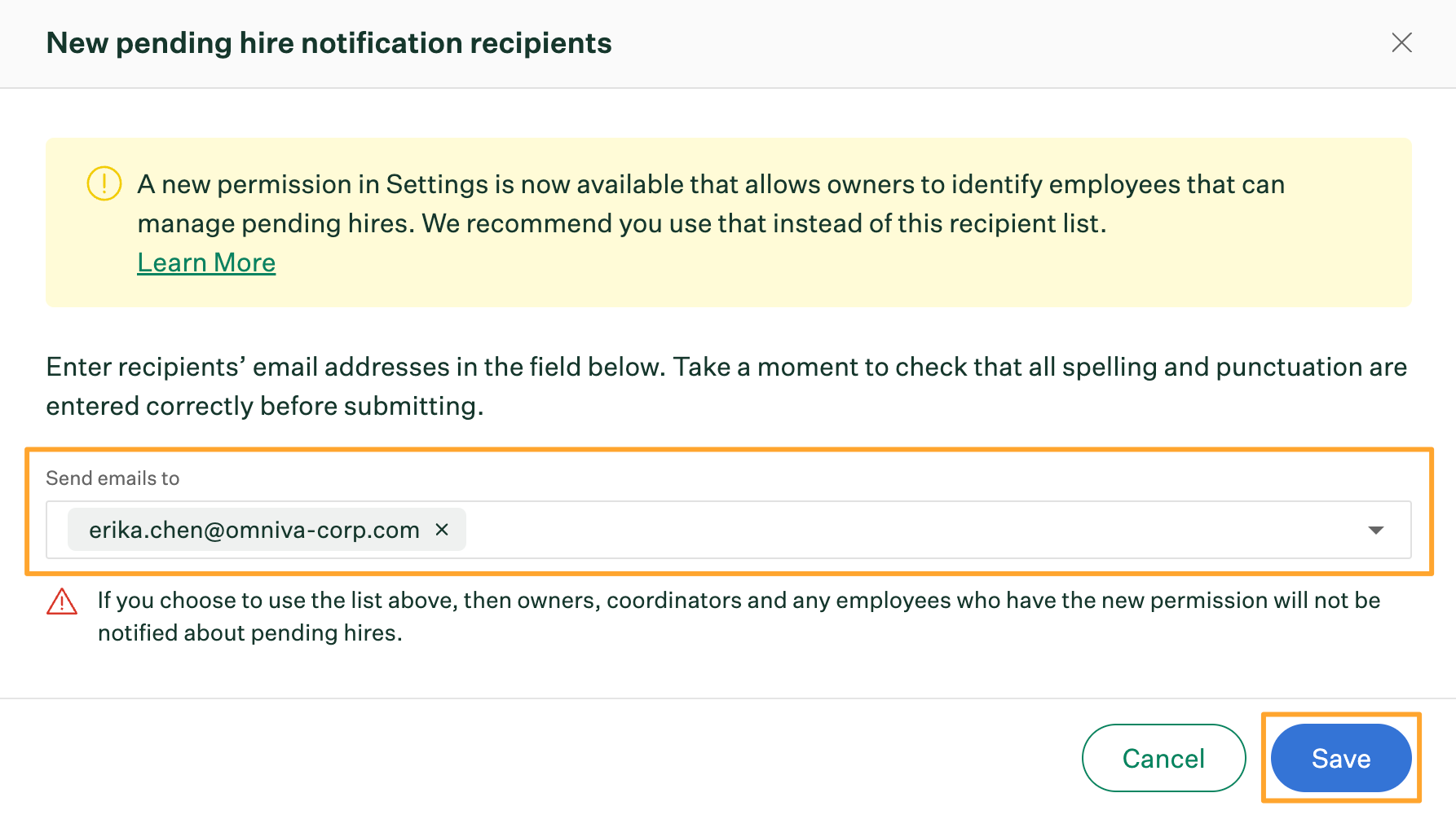 The Send to column will change to Specified employees, indicating the recipients were added successfully.

Remove new pending hire notification recipients
To remove a recipient, hover over the New pending hire row and click the Pencil icon.

Click X next to their email address, then click Save.