HeroHunt.ai is the talent search and engagement engine that helps you find one billion candidates worldwide and reach them at scale.
Greenhouse Recruiting's integration with HeroHunt.ai allows users to find and reach newly qualified candidates in HeroHunt.ai and save their profiles, including contact details, in Greenhouse.
After integrating, you can save any candidate and their information (name, headline, contact details, and more) in Greenhouse with one click of a button.
Configure the Greenhouse Recruiting / HeroHunt.ai integration
Connecting Greenhouse with HeroHunt.ai is easy. The only thing you need is your Greenhouse login credentials.
To begin, log in to HeroHunt.ai. We offer a free trial if you're not a user yet.
Once logged in, go to integration settings in HeroHunt.ai.
Click the toggle for Greenhouse to enable the integration.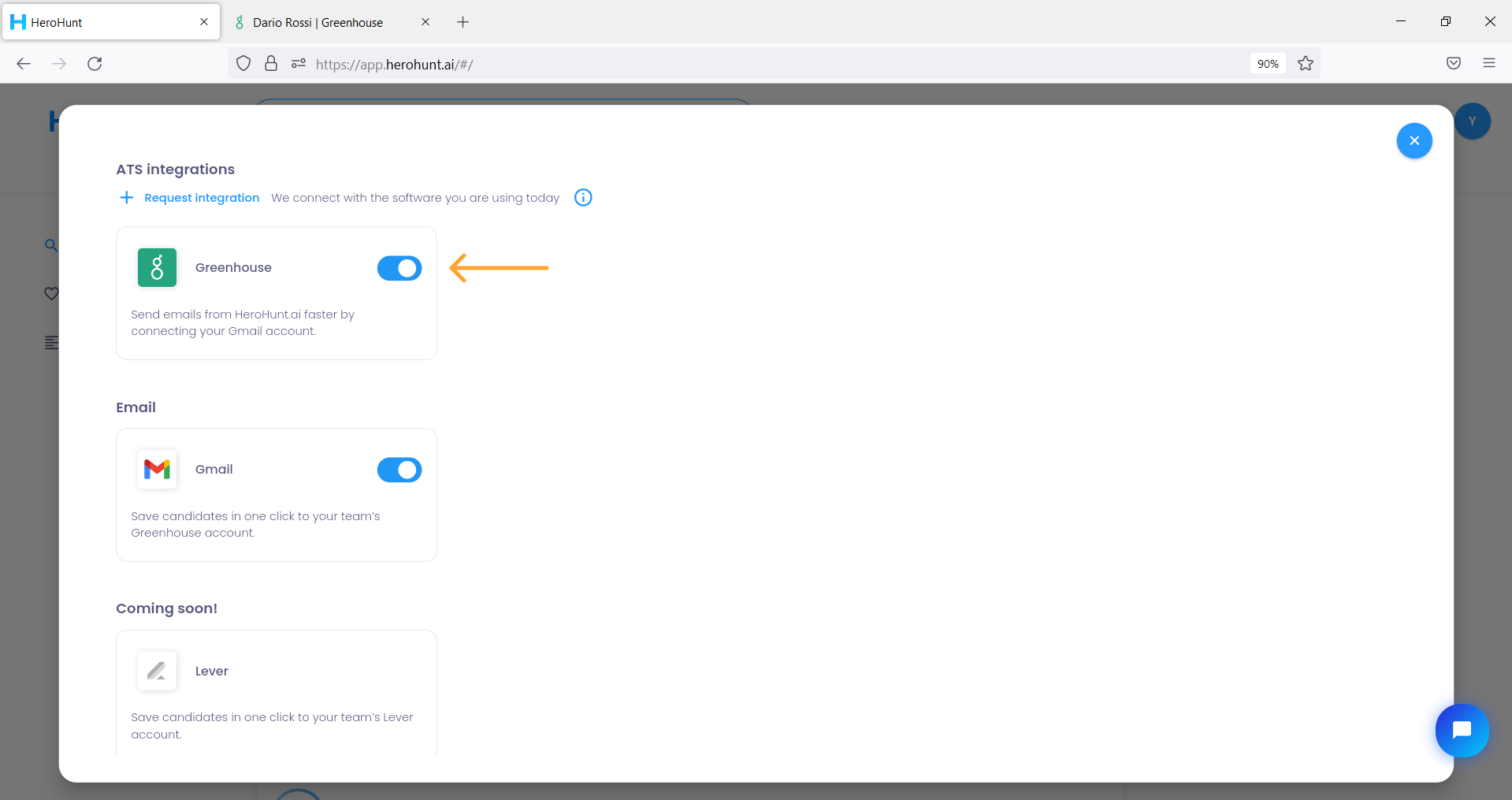 The Greenhouse icon now appears on every profile in HeroHunt.ai.
Click the Greenhouse icon on any profile.
A pop-up appears asking you to authorize HeroHunt.ai to be integrated with Greenhouse.
Provide your Greenhouse login credentials and click Next Step.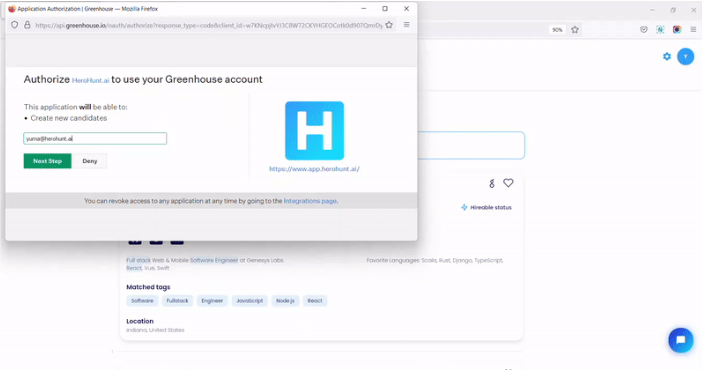 Add candidates to Greenhouse Recruiting
Once the integration is enabled and authorized you can save candidates and their information from HeroHunt.ai to Greenhouse.
Click the Greenhouse icon on any profile to add the candidate to Greenhouse Recruiting.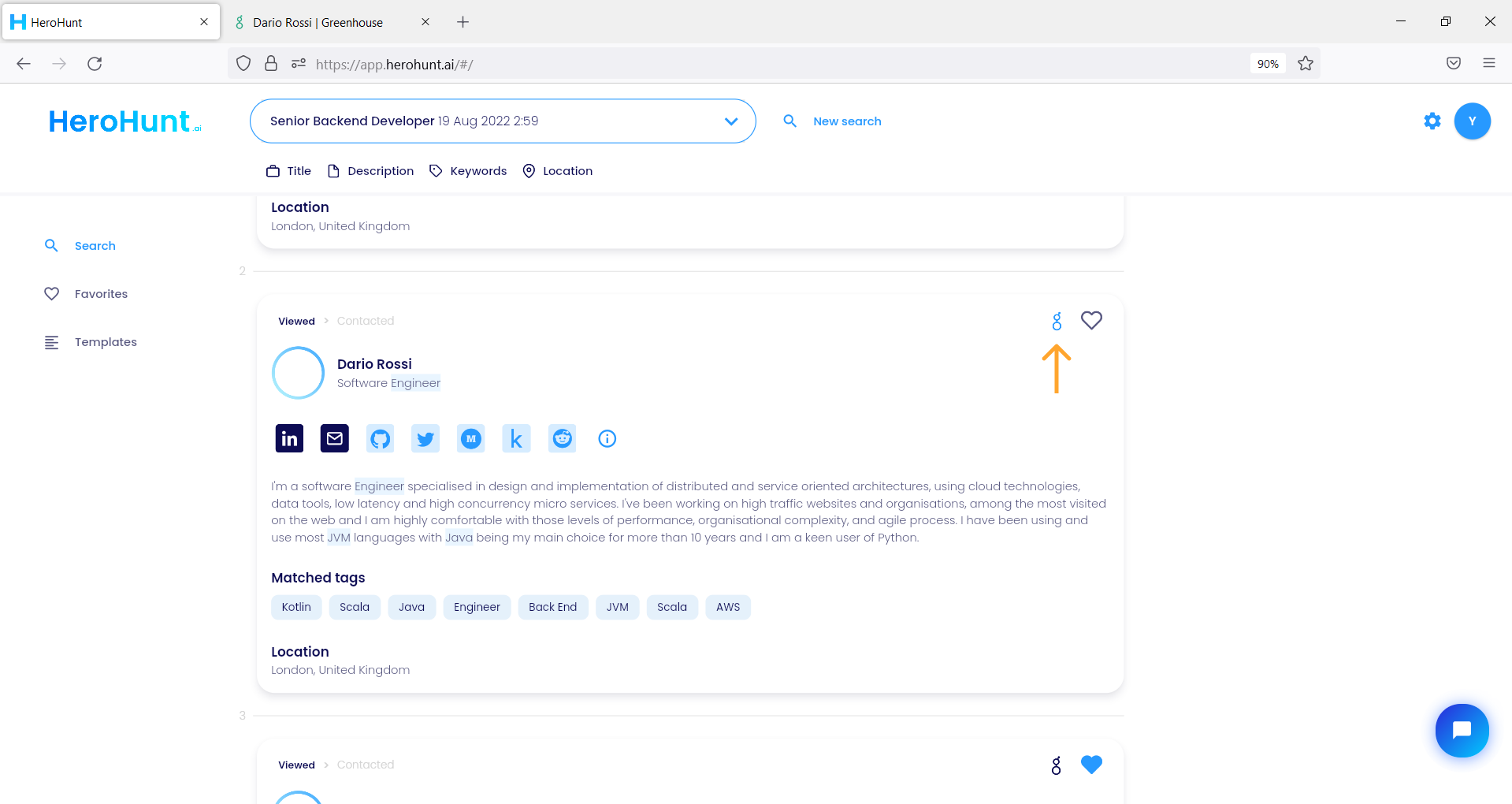 The following candidate information is imported into Greenhouse:
Name
Headline
Job title
Description
Email address(es)
Phone number(s)
Social media link(s)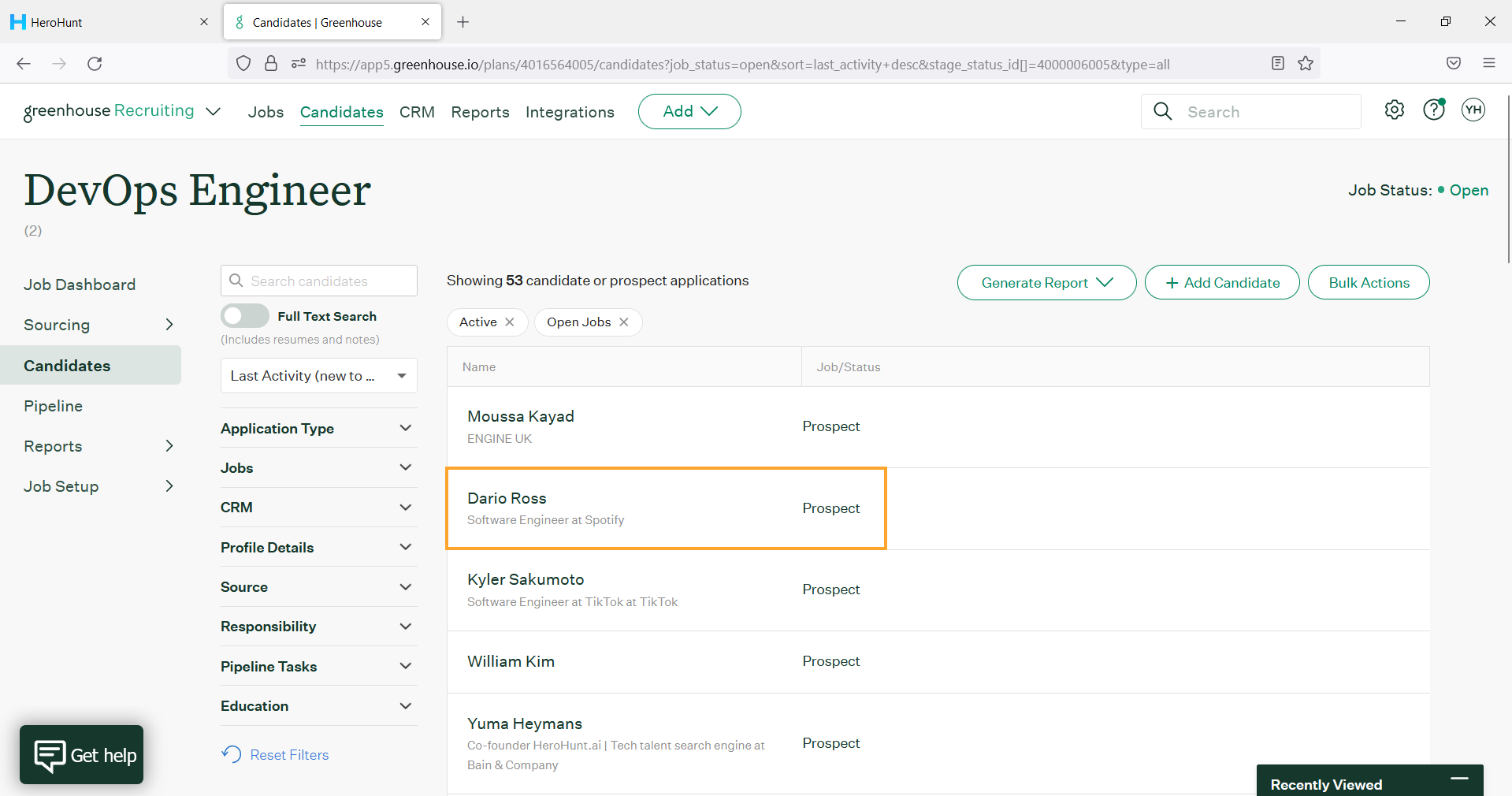 Use the HeroHunt.ai integration with Greenhouse Recruiting
Most Herohunt.ai users are agency recruiters and in-house recruiters who want to find and engage hard-to-find talent quickly.
HeroHunt.ai users typically enjoy the integration with Greenhouse because they can use HeroHunt.ai to find prospects quickly, do initial outreach, and save the prospects to Greenhouse for further tracking.
Additional resources
For additional information not covered here, reach out to info@herohunt.ai or reach out in the chatbot in the HeroHunt.ai app.