Largely is a talent marketing platform that enables companies to easily capture and manage culture/ recruiting content (videos, pictures, quotes, and more) at scale from across an organization. The Largely platform then helps your team easily distribute this content across your job board, job descriptions, and social recruiting assets in order to create a more engaging experience for candidates.
Greenhouse Recruiting's integration with Largely allows companies to easily sync their jobs into the Largely platform, which serves as the front end for the candidate experience for anyone viewing your job board and job descriptions.
Obtain your job board URL in Greenhouse
To begin, you'll need to send your job board URL to Largely so your open jobs are available on the Largely platform.
You can find your Job Board URL by navigating to the Job Board configure page. (Configure > Job Boards & Posts > Ellipsis icon next to job board > Edit Board Settings)
Copy the URL from the URL field.
Note:
Click here
for a more detailed walkthrough of how to locate your job board URL.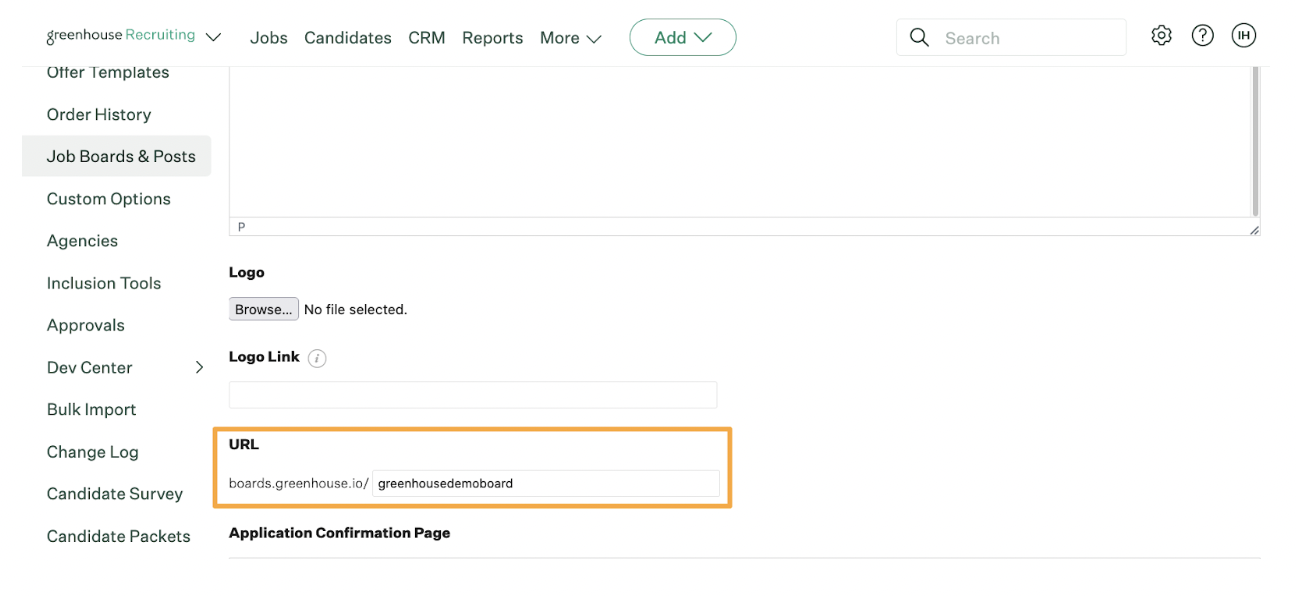 Once you have the URL, send it to Largely through this link or by following the directions outlined in the section below, Submitting your Job Board URL on Largely.
Submit your job board URL on Largely
Click on your profile located at the top right of the Largely Admin portal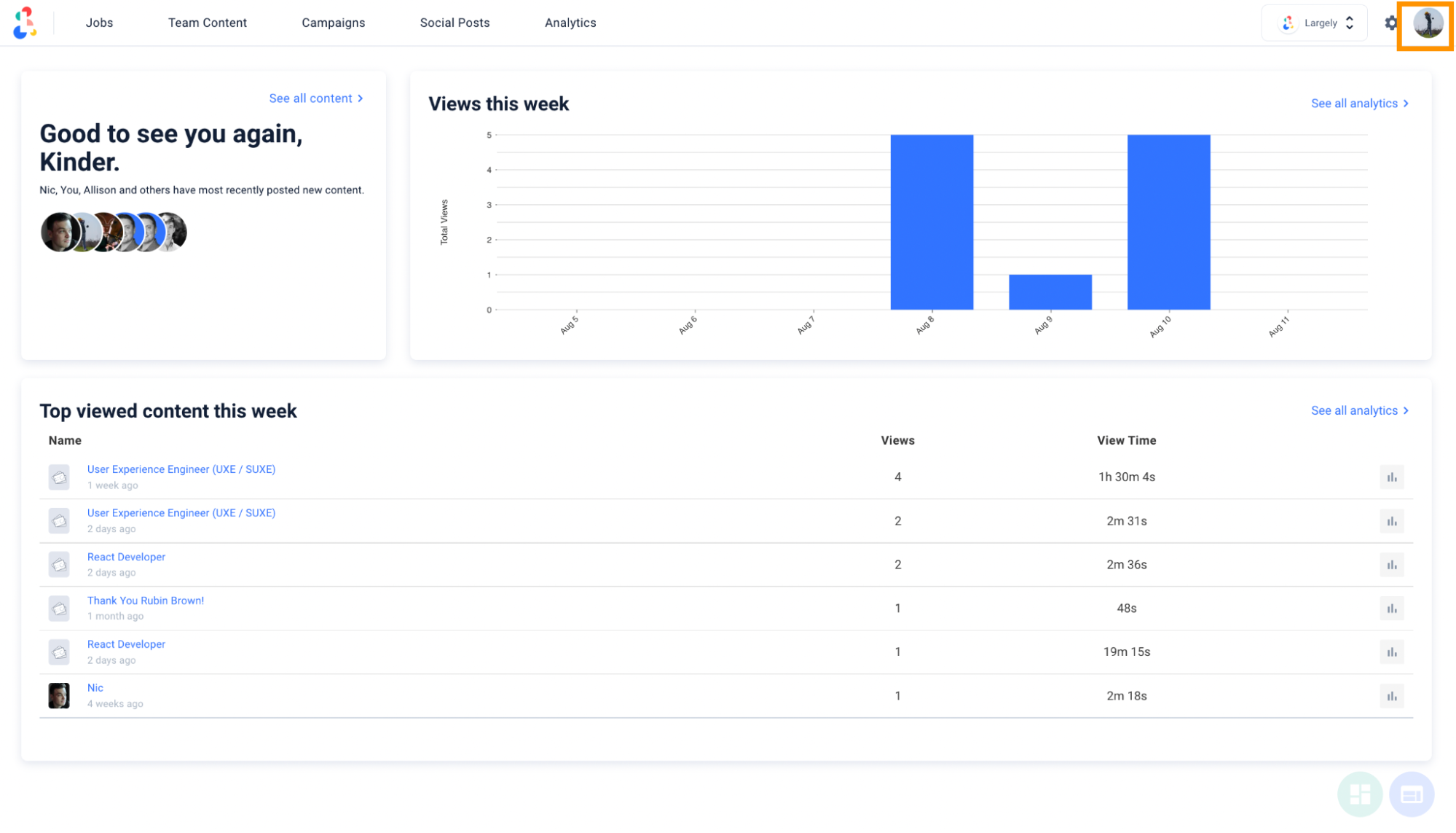 Select Greenhouse Integration within the popup menu.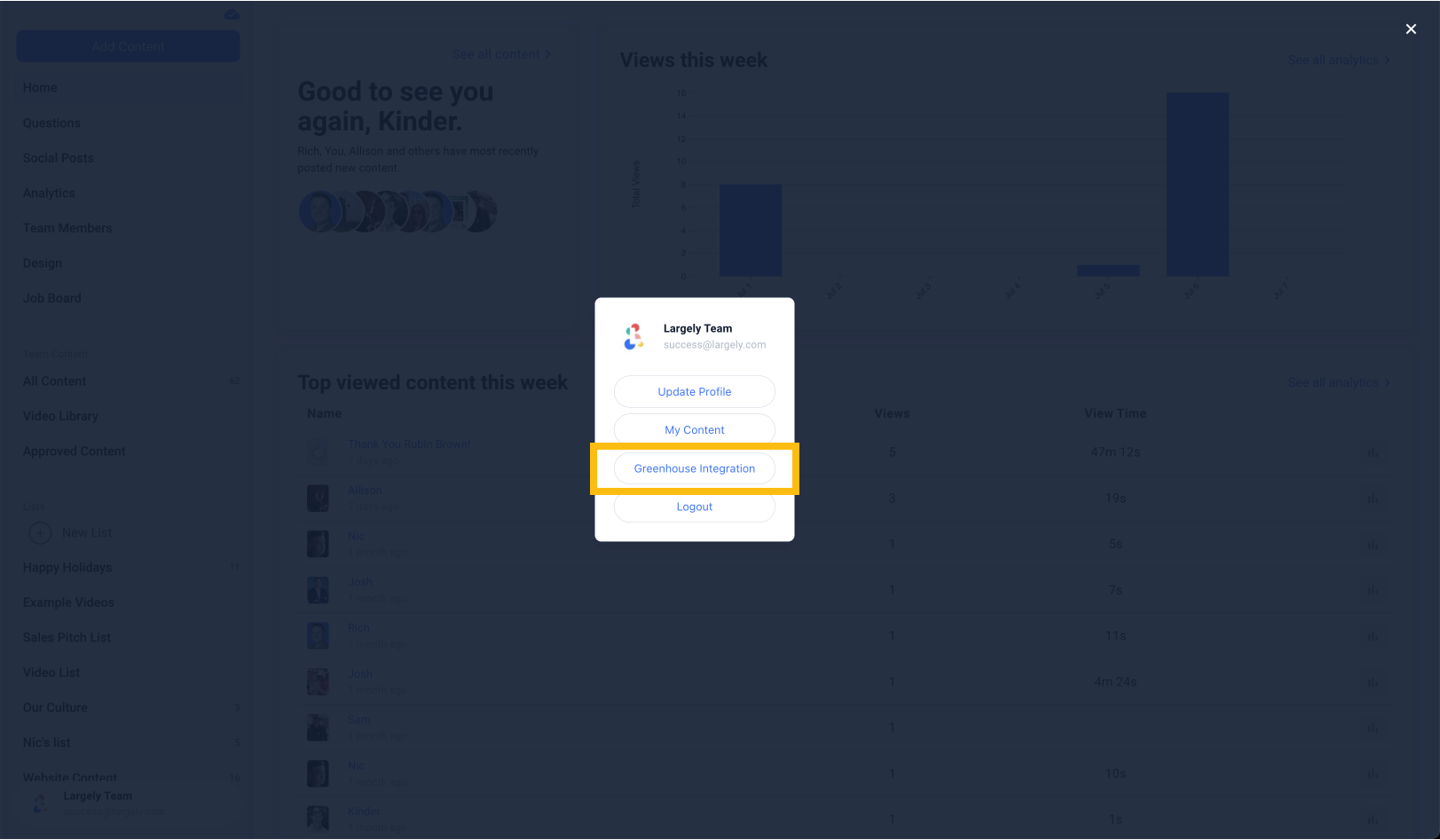 Fill out the information in the Greenhouse integration form. Then, click Start Integration.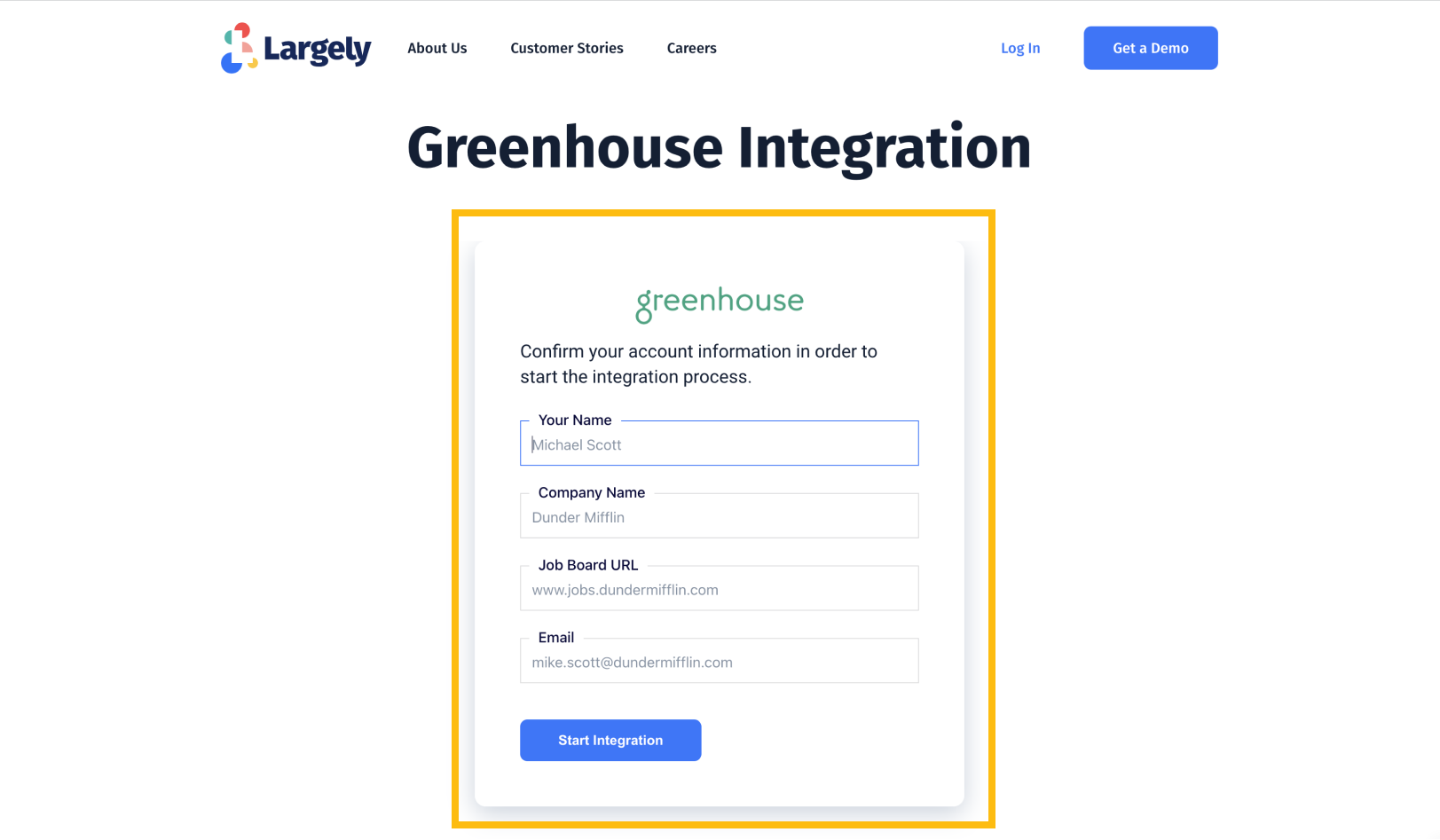 Use the Largely integration with Greenhouse Recruiting
The Largely integration with Greenhouse allows you to easily manage content from your employees and candidate-facing job assets.
In the admin portal, we give you tools for managing content, jobs, and even multiple custom job boards! We also provide you with control over the branding of these assets.
Candidate-facing assets
Below are examples of what the candidate-facing assets can look like with Largely. When candidates hit apply on the job description, they are taken directly to your Greenhouse ATS application.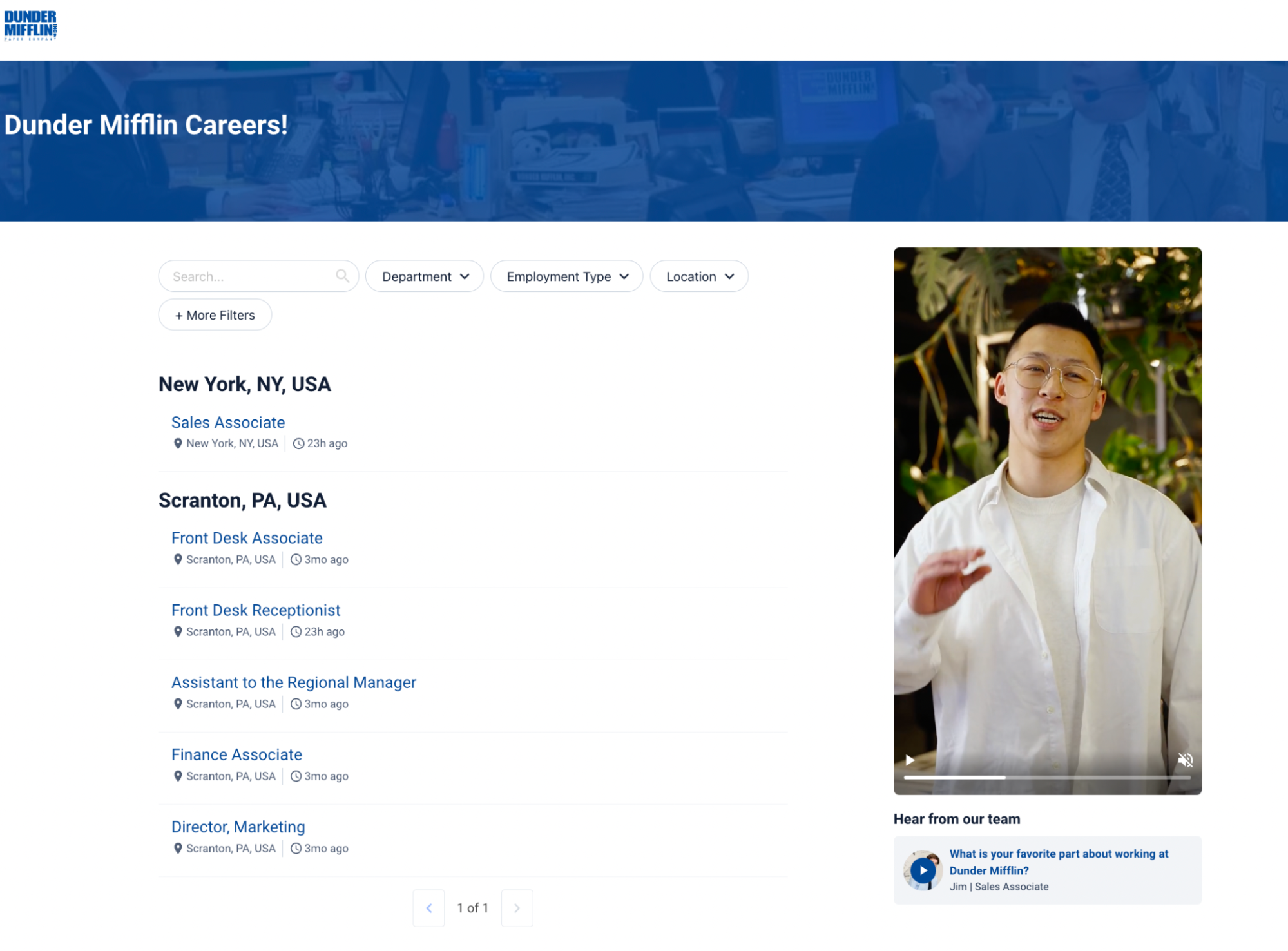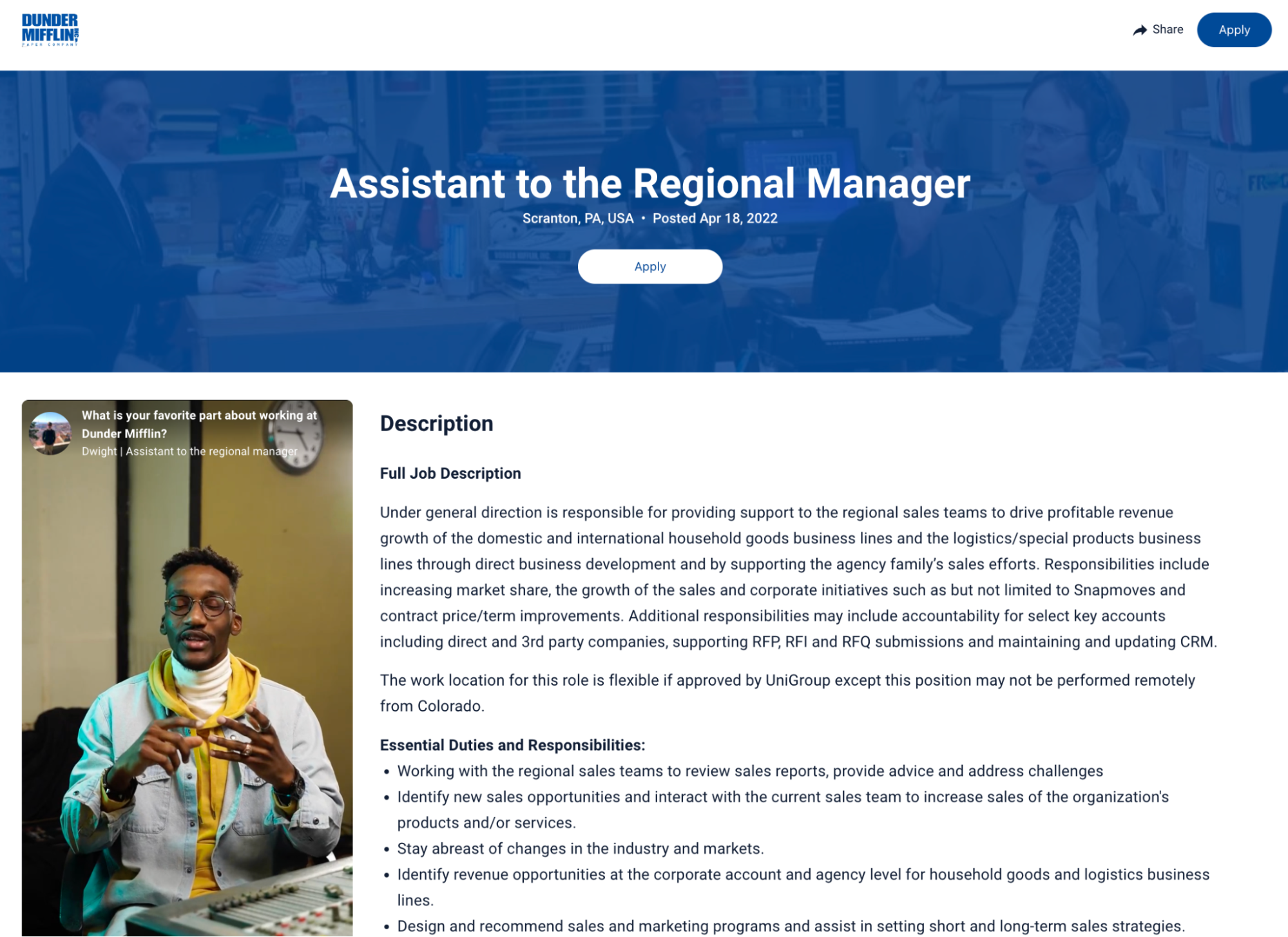 Manage jobs and content
Below are examples of some of the portals within Largely where you can manage jobs and content.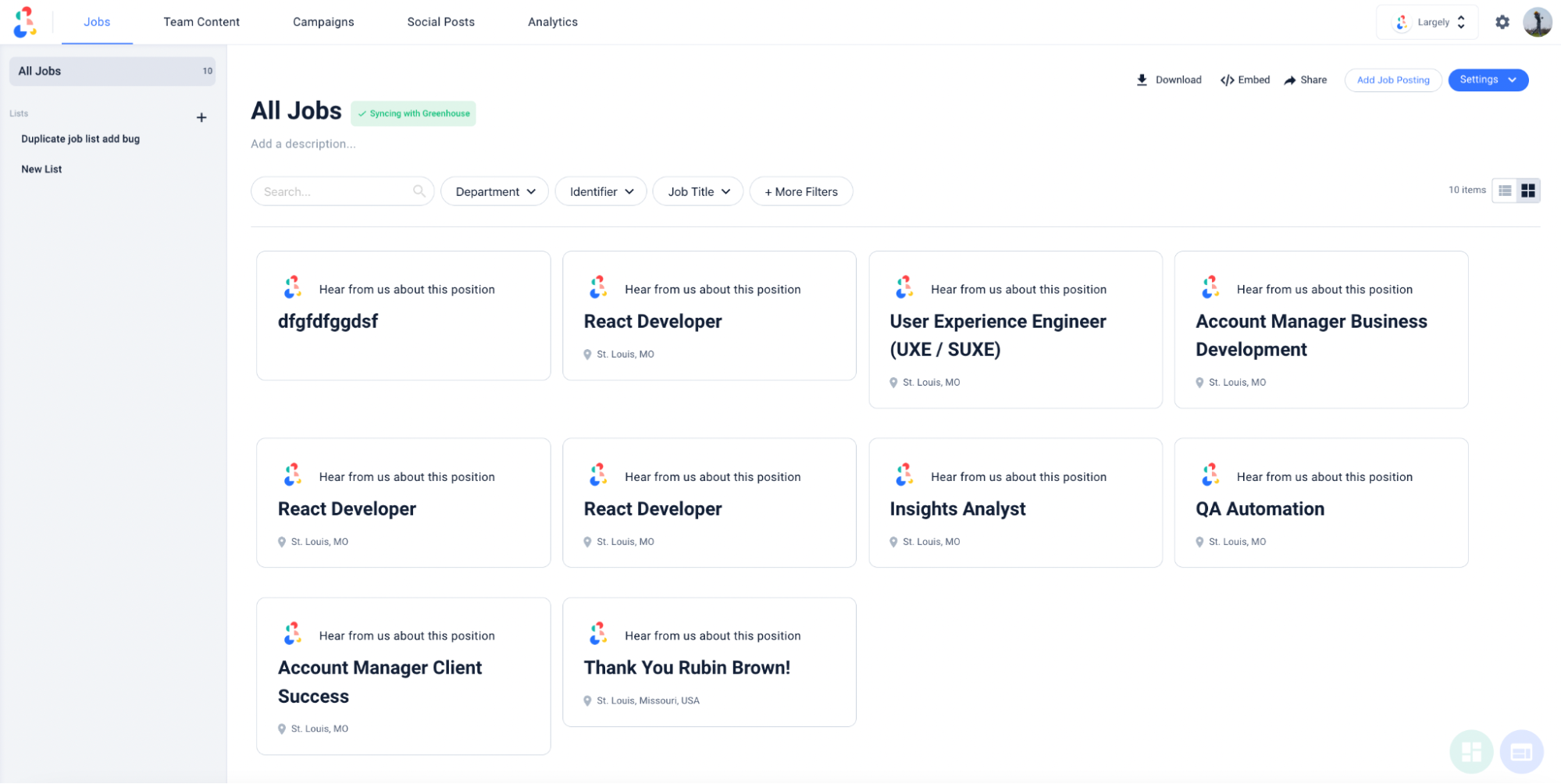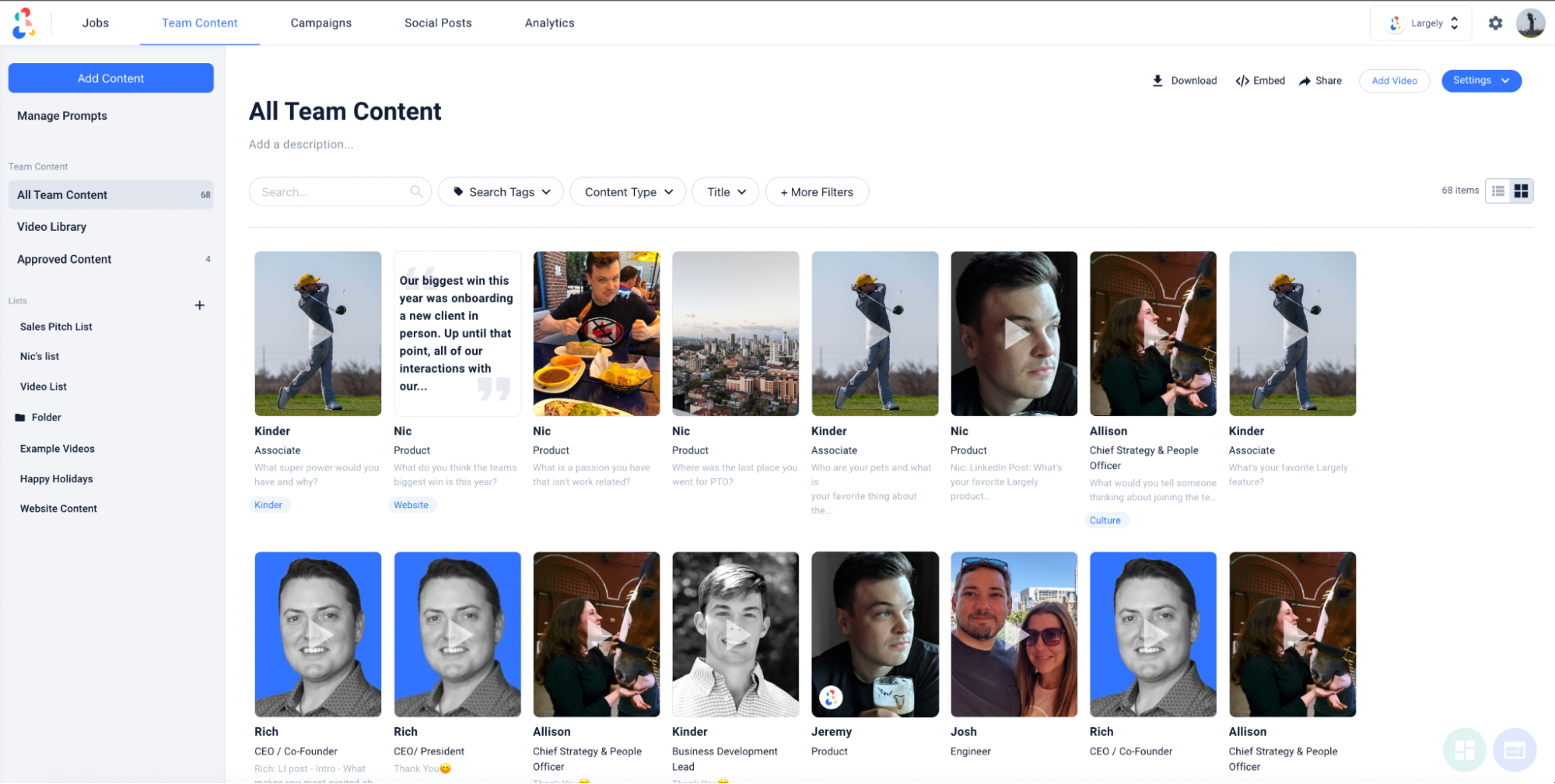 Additional resources
For additional information not covered here, reach out to Success@largely.com
Implementation is included in pilot pricing, which you can find by talking with our Lead Business Development representative via their email address: Kinder.Jones@largely.com