Greenhouse Software regularly releases new product features, updates, and improvements. Stay up to date with what's new at Greenhouse by Following our release notes.
Find our releases for this week below:
Greenhouse Recruiting
We are excited to introduce our new Greenhouse Recruiting add-on product: Sourcing Automation! Make sourcing your superpower by locating and engaging with top talent quickly and effectively. As an outbound sourcing solution, sourcing automation provides the following benefits:
Look up and retrieve accurate contact information for identified prospects
Bolster recruiter outreach through personalized and automated email campaigns
Track prospect engagement and centralize sourcing activities within Greenhouse Recruiting
Use robust reports to measure sourcing efficacy and talent pipeline health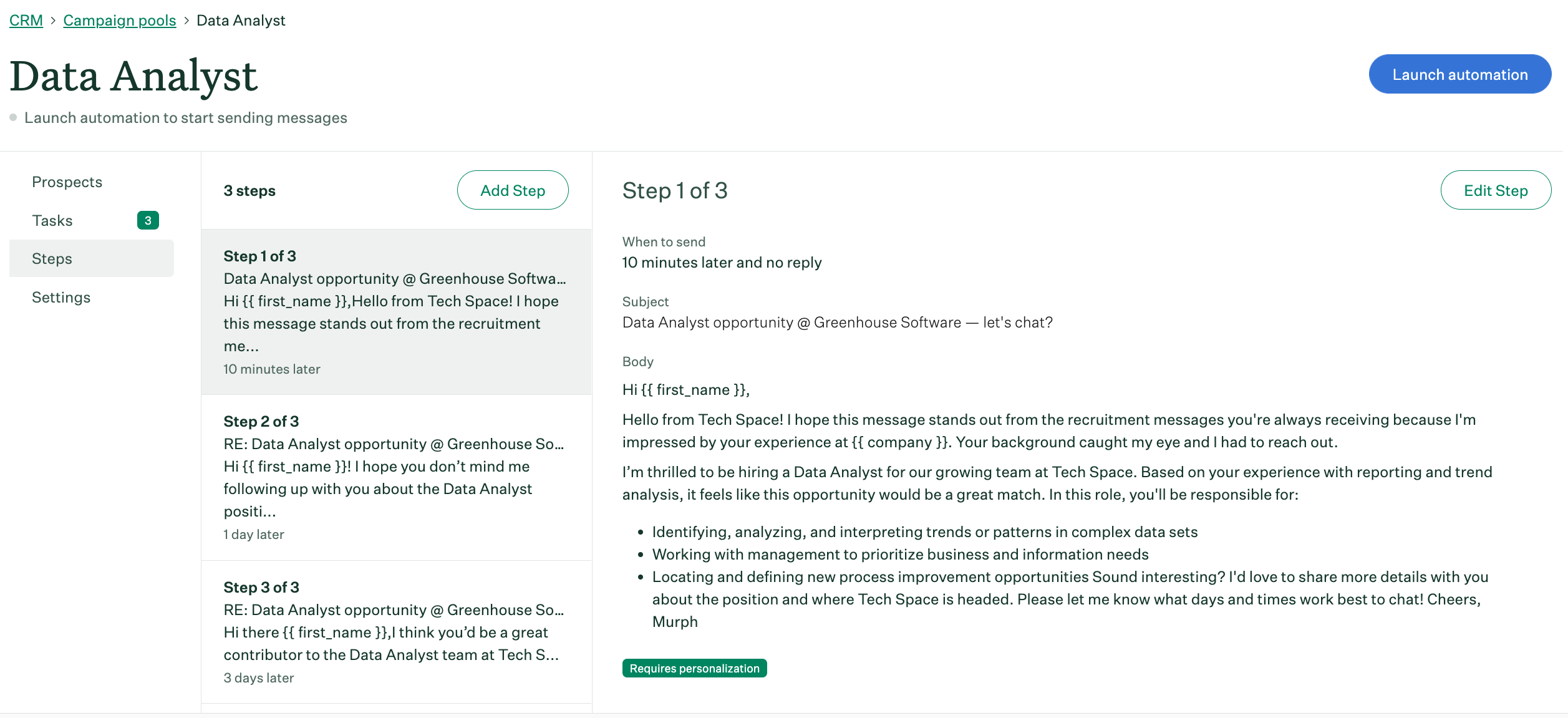 Learn more about sourcing automation here!
Introducing our new Greenhouse Recruiting Chrome extension: The Greenhouse Recruiting Chrome extension is a browser plugin that allows your organization to add prospects to your Greenhouse CRM. For customers with a sourcing automation seat, the extension also retrieves accurate prospect contact information using multiple data sources and state-of-the-art algorithms.
Learn more about the Greenhouse Recruiting Chrome extension here!
Bug fixes
We fixed an issue in which saved essential reports with custom date ranges displayed an error when a user's date format was changed.
We fixed an issue in which candidate quality by source reports with custom date ranges displayed an error when clicking into a candidate search.
We fixed an issue on Greenhouse Onboarding in which time zones were offset by one hour due to the effects of daylight saving time.