Greenhouse Software regularly releases new product features, updates, and improvements. Stay up to date with what's new at Greenhouse by Following our release notes.
Find our releases for this week below:
Greenhouse Recruiting
Enhancements to our custom reports: Users now have the option to filter by Department, Job, and Offices when creating a custom User report and custom Interviewing Activity report!
Click here for more information on building a custom report.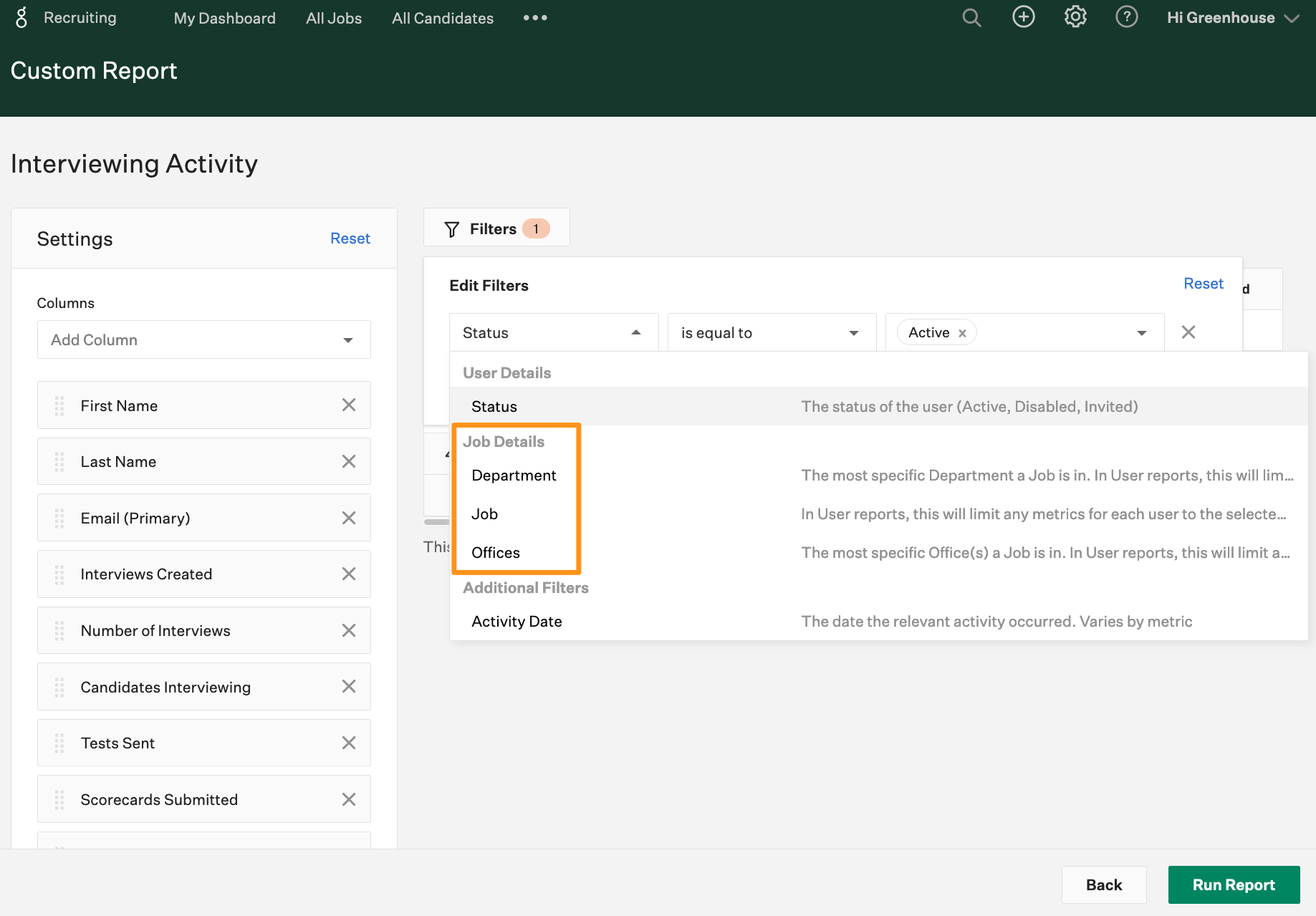 Bug fixes
We fixed an issue where employees added to multi-select fields in the Welcome Experience Pages were not staying in the arranged order displayed during setup.
We fixed an issue where users could not open the link to a saved report emailed to them from another user.
We fixed an issue where users could not send messages to partner integrations using the Get Jobs command due to incorrect formatting in the message.