Greenhouse Software regularly releases new product features, updates, and improvements. Stay up to date with what's new at Greenhouse by Following our release notes.
Find our releases for this week below:
Greenhouse Recruiting
Define your hiring team earlier in the job setup flow: As we prepare for the upcoming Job Kickoff document release, we took a closer look at the new job setup steps, and realized it was confusing to define the Hiring Team near the end of the process.
To support this flow (and our upcoming changes), we moved Hiring Team to the second step, rather than near the end of the setup process.

Hide basic fields on automated job post requests: When setting up automated job post emails, you can choose to hide fields with common information (such as first name, last name, and education) so the candidate doesn't have to fill in repeated information when completing their application.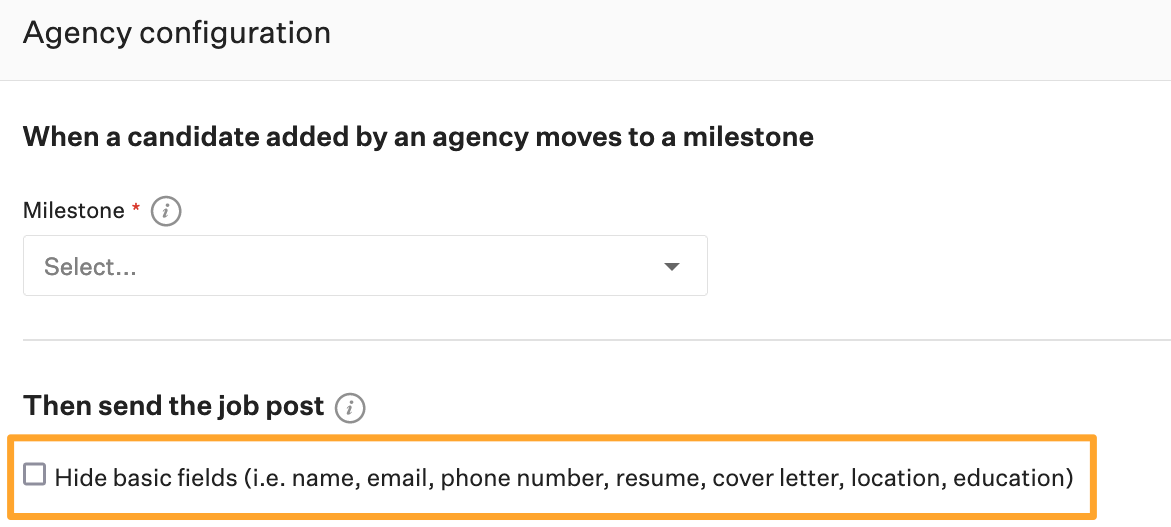 BI Connector
There is a new Business Intelligence Connector schema available. Click here for more information.
Bug fixes
Fixed an issue where rejecting a candidate in application review could mark the next candidate as rejected. This issue would only mark the candidate in Greenhouse Recruiting as rejected, and would not send automated rejection emails.
Fixed an issue where automated take-home tests were not sending if the candidate_id or application_id tokens were used in the message subject.
Fixed issue where users couldn't save an agency recruiter email that contained capital letters.