Hiringcue.com is an automated solution to streamline the reference checking process. Our solution aims to bring about an automated experience to the tedious, time-consuming task of checking references. It takes less than 60 seconds to check references with Hiringcue versus the hours on the phone, trying to make contact with referees. After the reference check is complete, users receive a reference report that pinpoints all essential information. Our platform creates a less time-consuming and cost-effective experience for companies.
Greenhouse's integration with Hiringcue allows all users that have an account configured both for Greenhouse and Hiringcue, to have access to automated reference checks through Greenhouse. The automated reference checks are Hiringcue's responsibility, however, users can opt-in by starting those using Greenhouse's platform only.
Note: To successfully use this integration, you'll need to have user accounts in both Greenhouse and Hiringcue.
In this article, we cover how to:
Configure user permissions
To enable the Greenhouse/Hiringcue integration, you will need the user-specific permission Can manage ALL organization's API Credentials.
If you don't have the necessary permission, contact a Greenhouse user in your organization with Site Admin level permissions with the additional user-specific permission Can edit another user's advanced permissions to apply the API credential management permission to your account.
Have the user with Site Admin level permissions edit your user account's permission by navigating to the Configure icon

> Users > Your Name.

The user with Site Admin level permissions should navigate to the Permissions panel on your user page and expand the Developer Permissions dropdown menu.
Select Can manage ALL organization's API Credentials so that a check is in the checkbox. When finished, click Save.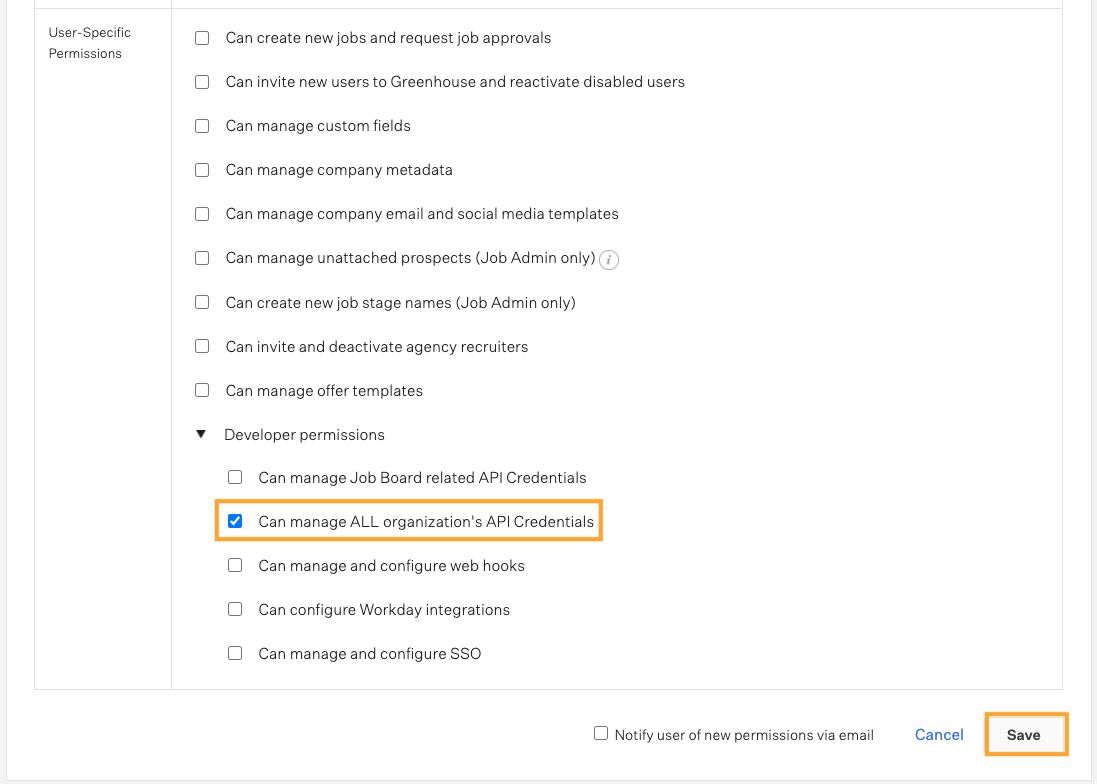 Note: Repeat as necessary for any other user that should have access to set up the integration.
Generate API key
To generate an API Key, the user simply needs to log into their Hiringcue account. The email must be the same for both Greenhouse Recruiting and Hiringcue, to make sure that the API Key gets properly generated.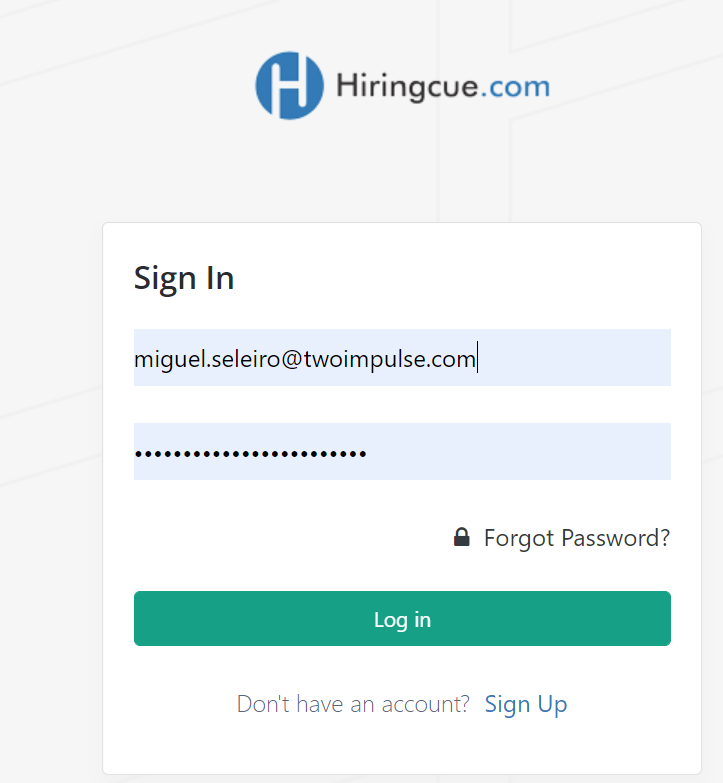 After logging in, go to your Profile, scroll down to the bottom, then click on the button Generate API. The system will randomly generate an API key that will be linked to your account.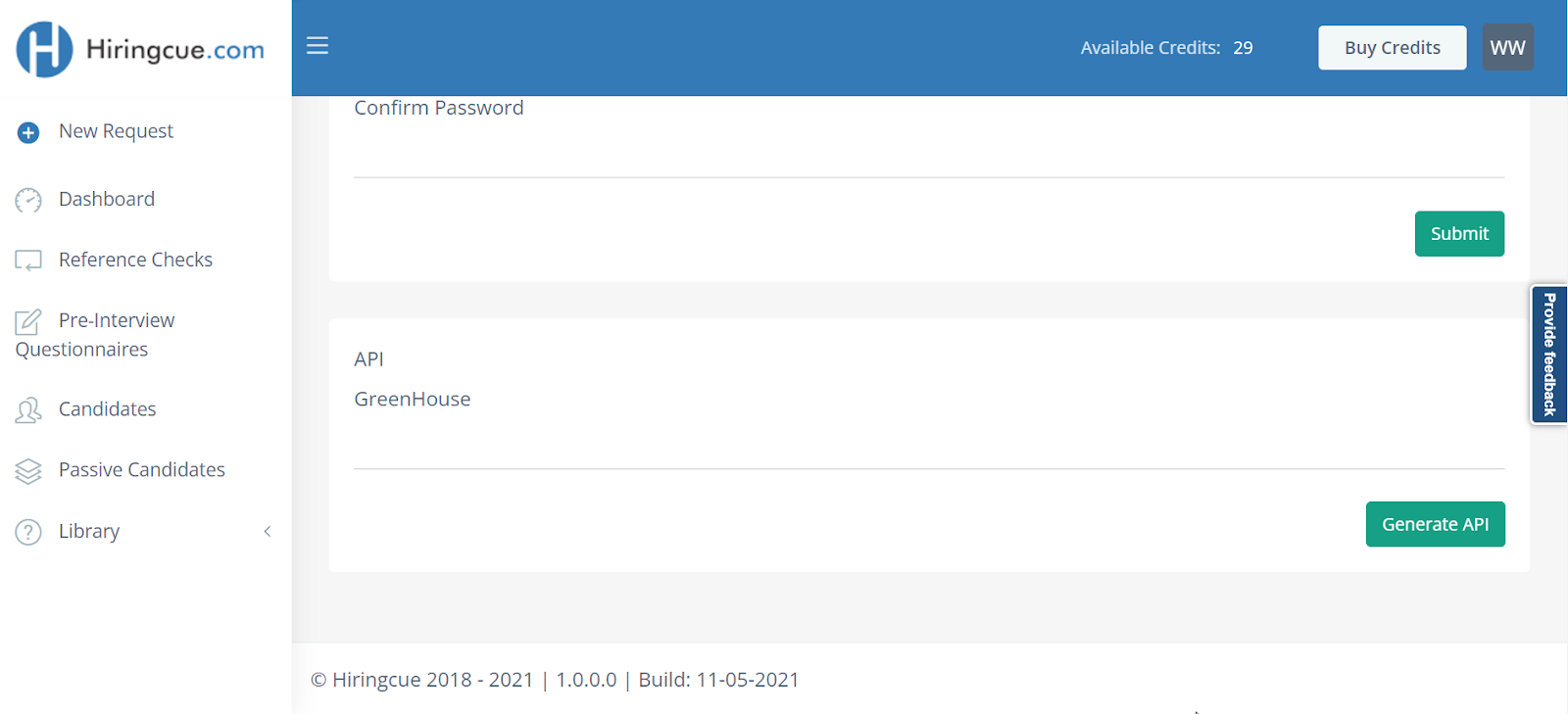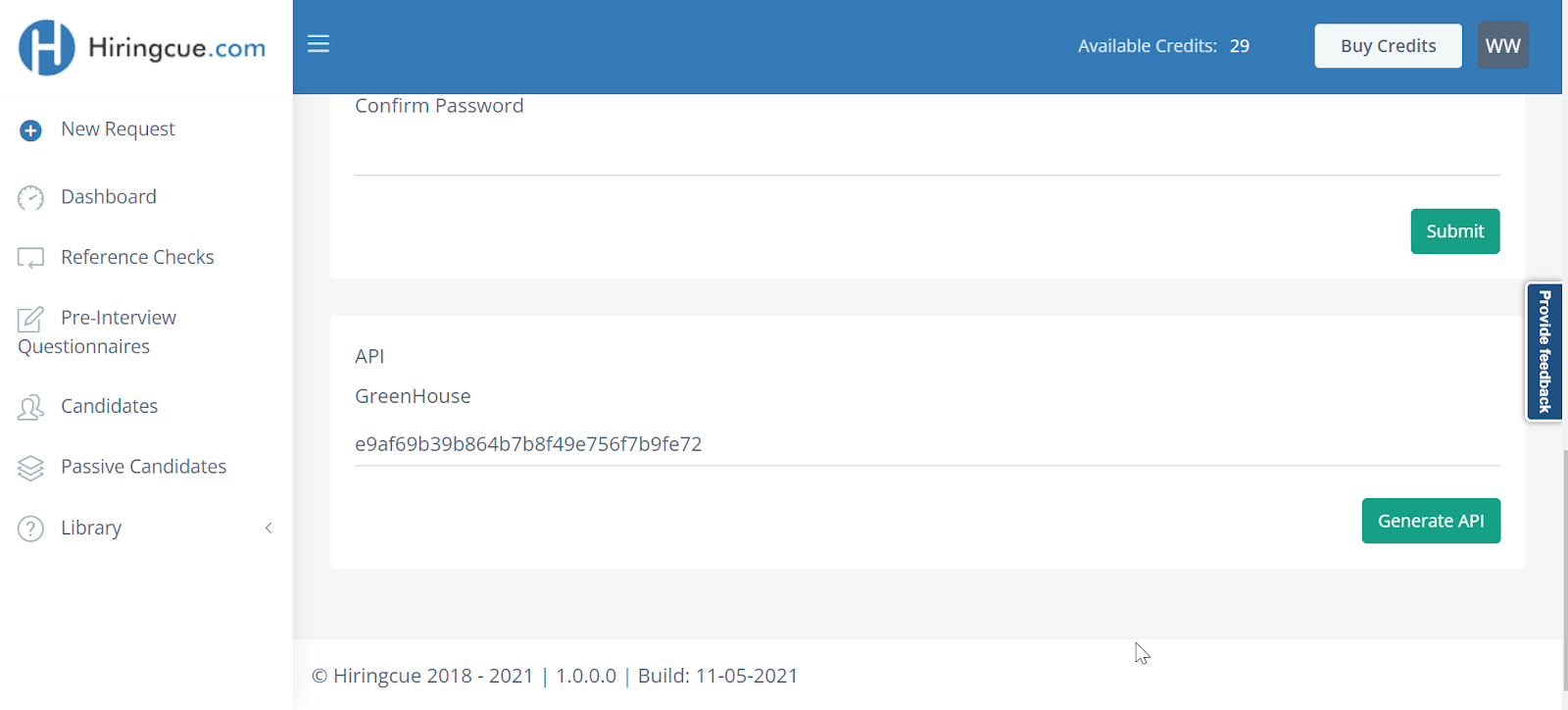 Note: Only after generating an API Key within Hiringcue will you be able to use the integration.
Enable the Greenhouse/ Hiringcue integration
To start having access to your integration, please make sure that you already generated an API key.
Once you have generated your API key, click here to open a ticket with Greenhouse. You can also open a ticket by logging into your Greenhouse account and clicking the Get help widget in the bottom left of your screen.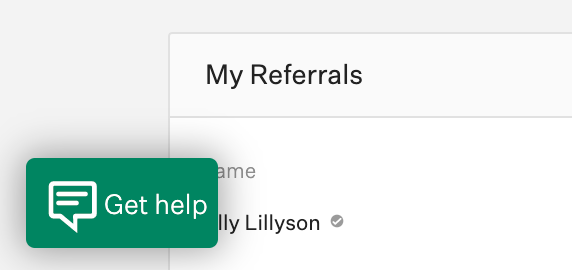 You will be prompted to add a search topic in the help window. Search for the name of the integration you are requesting to be enabled, but keep in mind you will need to scroll through to select No that answer was not helpful after the recommended articles.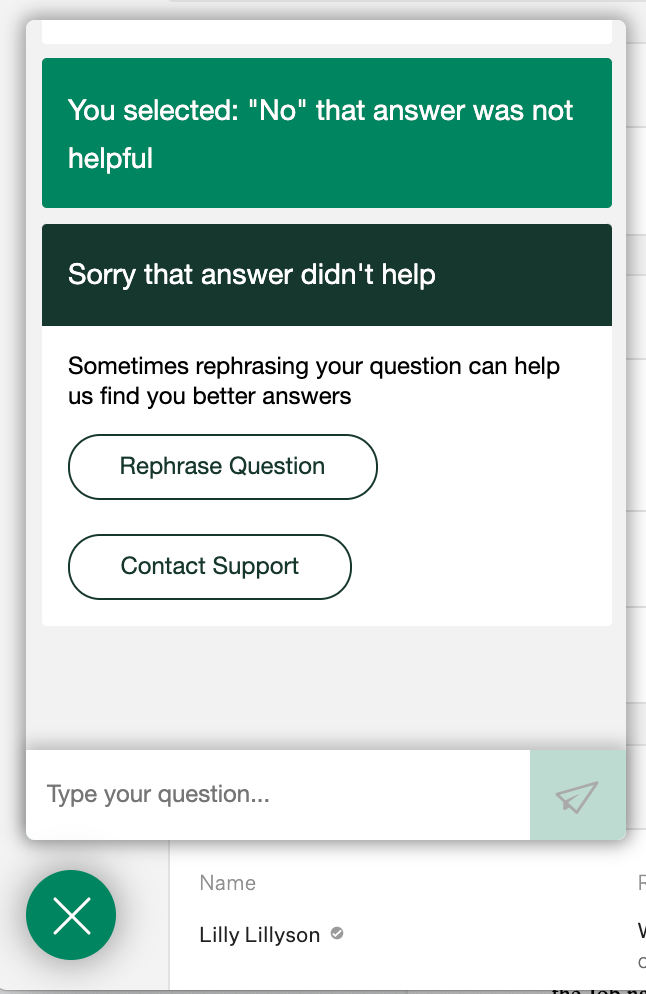 Select the email contact method to fill out the Support form.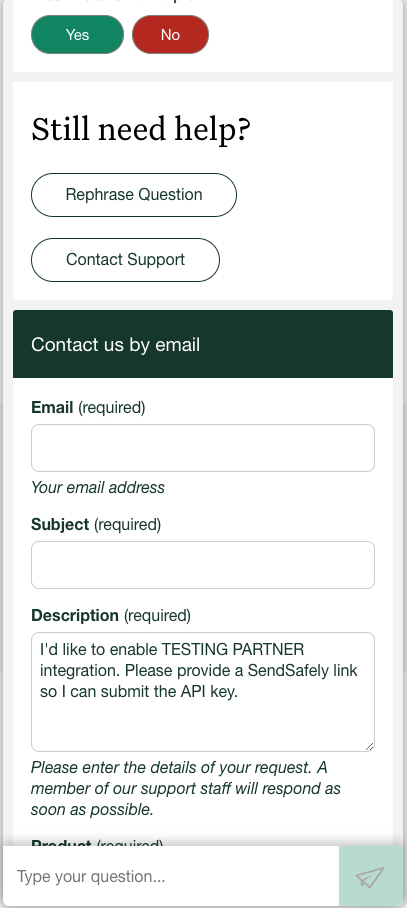 Note: Do not send the API key in this initial email. API Keys allow access to sensitive data and must be kept secret. If an API Key is shared in an email and your email is intercepted by a malicious third party or your email account is hacked, the hacker would be able to view and access your API Key. For this reason, we require API Keys to be shared securely using SendSafely, Greenhouse's secure data transfer platform.
The Greenhouse Support Team will send an email confirming the ticket has been created and may require account verification before they can receive your API key. The Greenhouse Support Team will respond with a SendSafely link for you to enter your API key. A notification will be sent to the Greenhouse Support Team after you have entered your API key, and they will email you to confirm that your API key has been set up in your account and your integration is enabled.
Add Hiringcue stage to job's interview plan
Once the Greenhouse/ Hiringcue integration is enabled for your organization, you will be able to add the Hiringcue assessment as an Interview stage.
To do this for an existing job, navigate to a job (All Jobs>Job Name) and click Job Setup from the Job navigation bar.

From the Job Setup page, navigate to Interview Plan on the left-hand panel. Scroll down the page and click + Add a Stage.

From the Add Stage window, select the Hiringcue stage. When finished, click Add to apply the stage to the job's interview plan.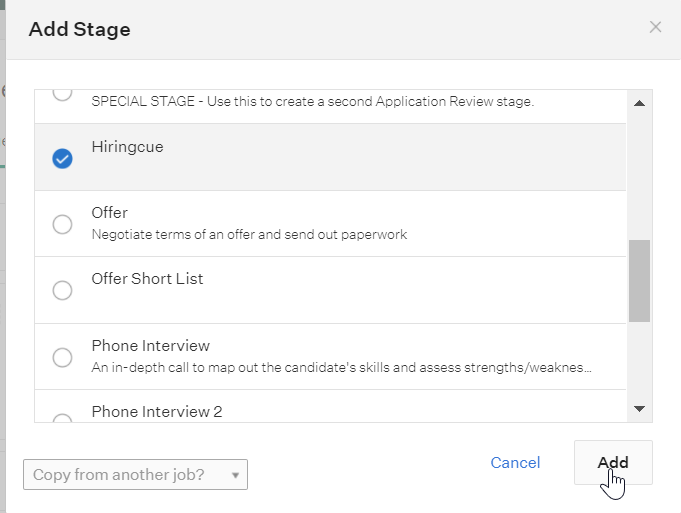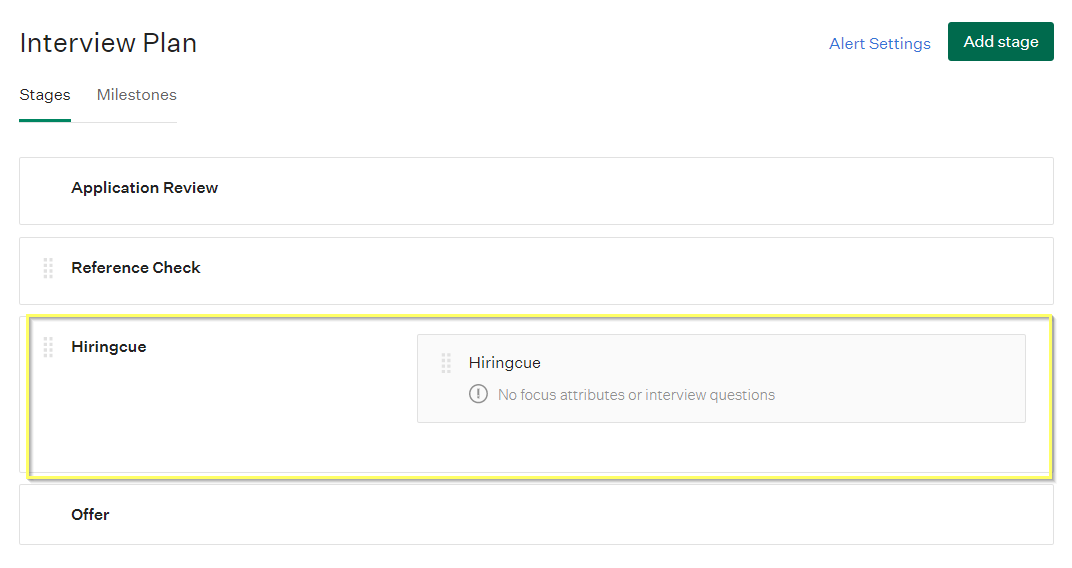 Select the assessment you want to use from Hiringcue
Once the stage has been added to the job's interview plan, click Edit Interview.

On the first dropdown, you are invited to select the survey/assessments, previously configured in Hiringcue, that you want to include in the reference check.
The surveys will be answered by the referees that the candidate will provide. You can still decide to send a different survey later.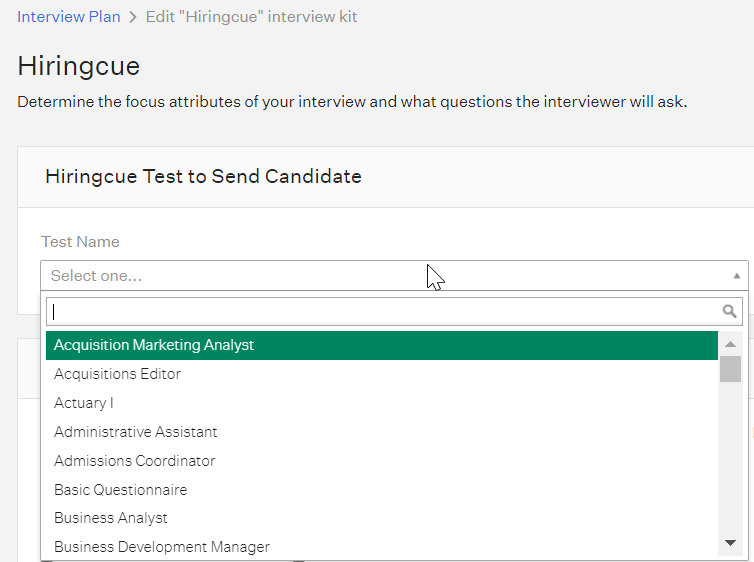 Note: If you want to preview the surveys, navigate to your Hiringcue account to view them there. On the left-hand side menu, choose Library and search for the survey in the dropdown.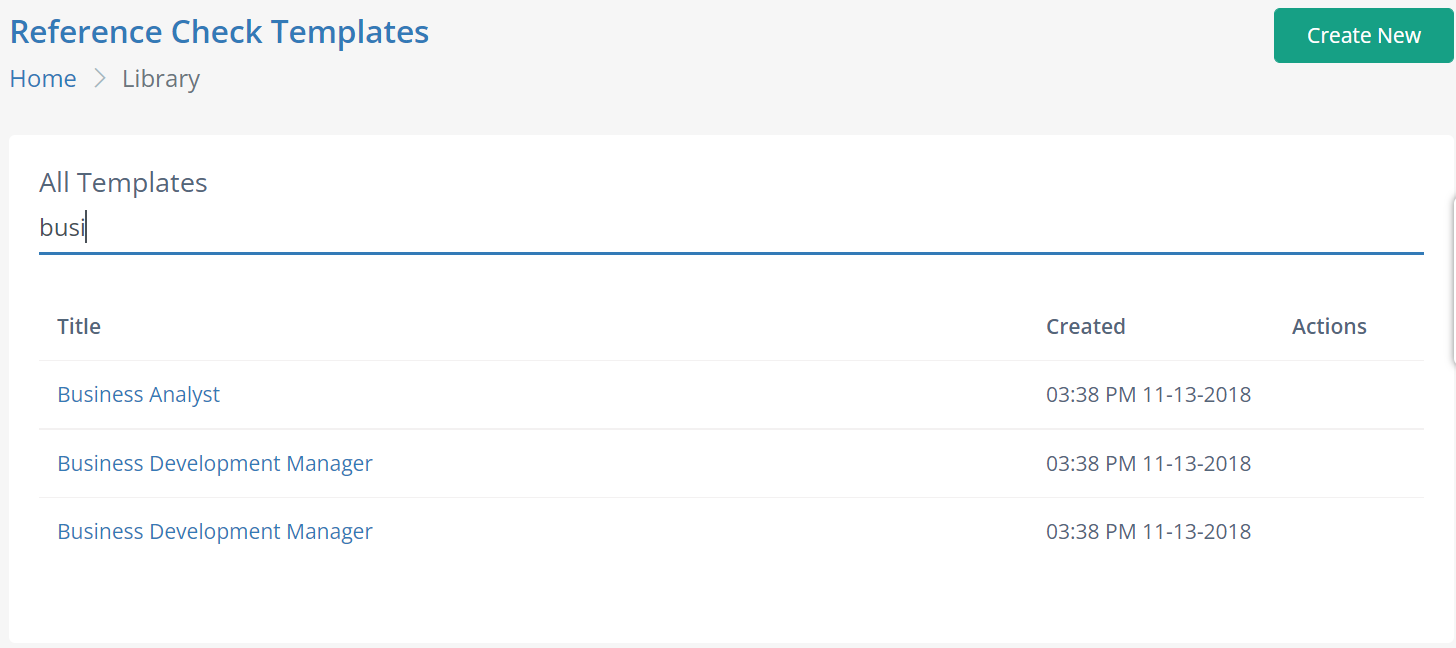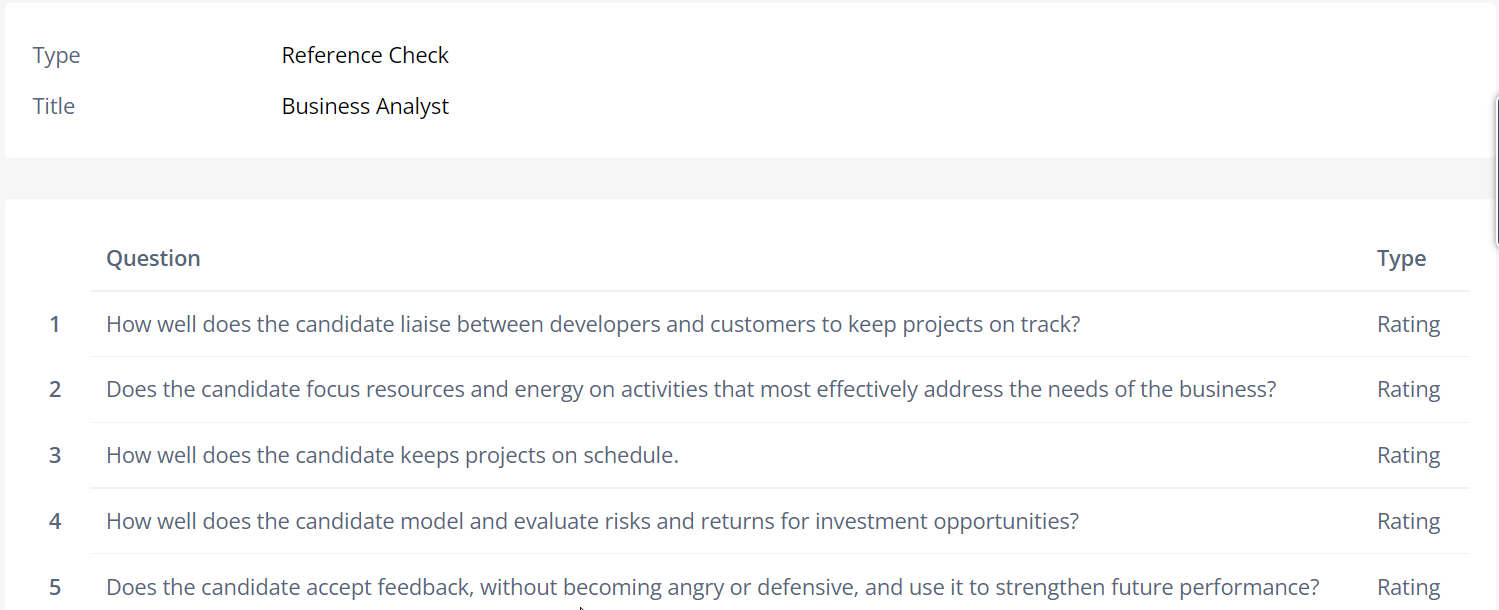 After selecting the appropriate assessment, scroll down to the bottom of the page and assign at least one Greenhouse user to grade/review submitted assessments. When finished, click Save.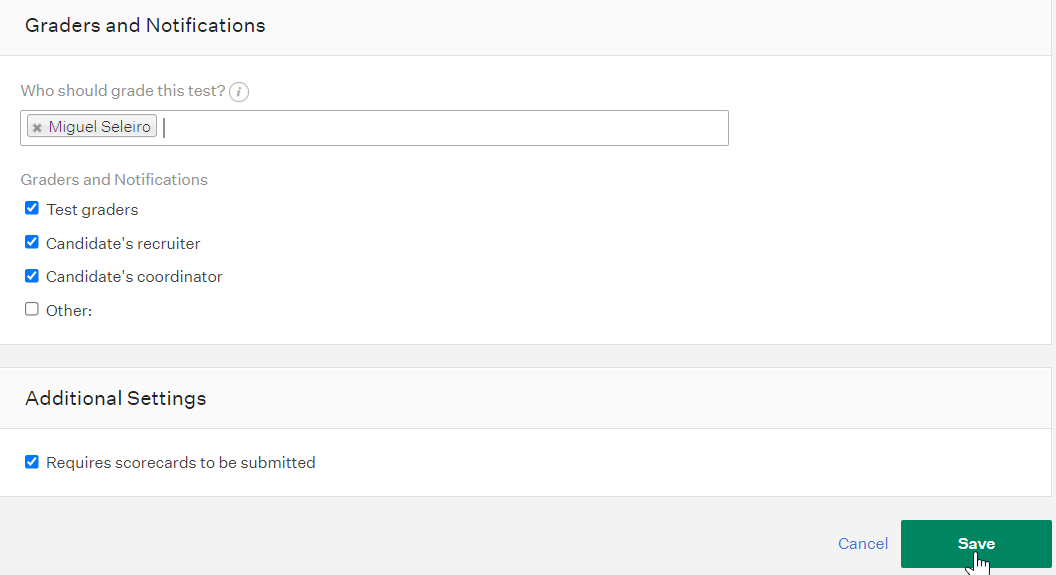 Note: Keep in mind that all configuration of the assessment itself, as well as the email template, will need to be done in Hiringcue.
Send and review the test
When candidates are moved into the Hiringcue interview stage, Greenhouse will display a Send Test link.
Note: When you send a test from Greenhouse, the interview instructions are sent by Hiringcue.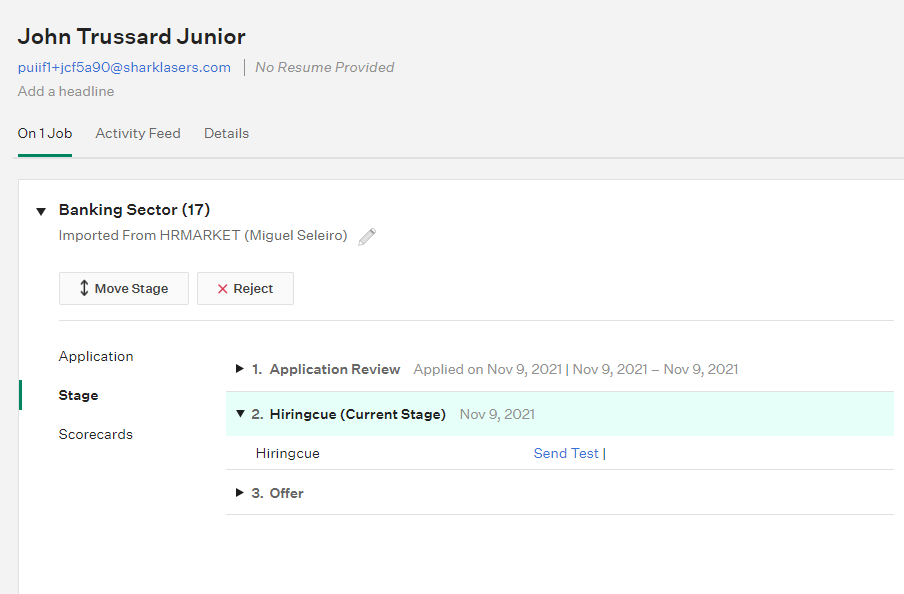 When you click Send Test, the assessment and the grader that you previously chose will be displayed. However, you can select a different assessment and/or grader. After deciding on the test and grader, click Send Test.

The status of the assessment will be viewable in the Greenhouse application.

Once the candidate has submitted their test, it will be visible within the Hiringcue Stage.

Clicking on top of Hiringcue redirects the recruiter to the Hiringcue Report page, where it is possible to check further information, such as the start date and completion date.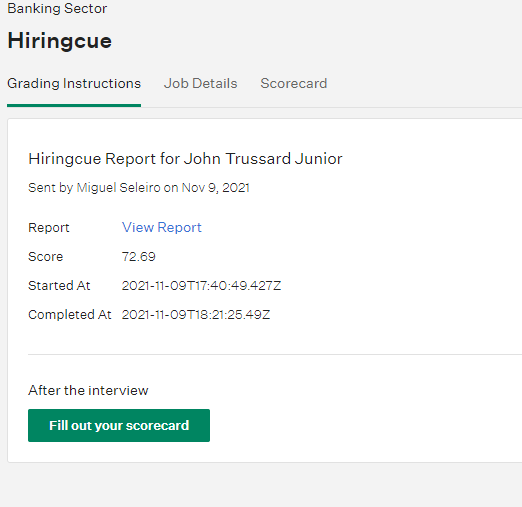 The View Report link allows you to see the test results on Hiringcue. Each report is linked to a generated token when the reference check is completed. Reports can be shared with other users that do not have an account in Greenhouse Recruiting or Hiringcue by copying the link and pasting it into a new tab/window: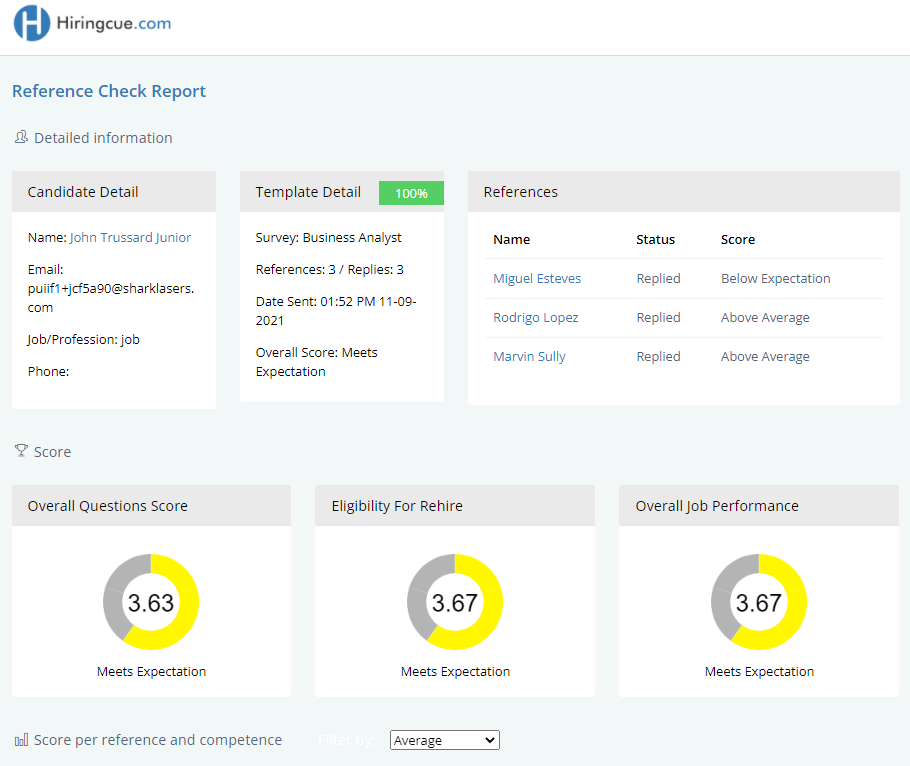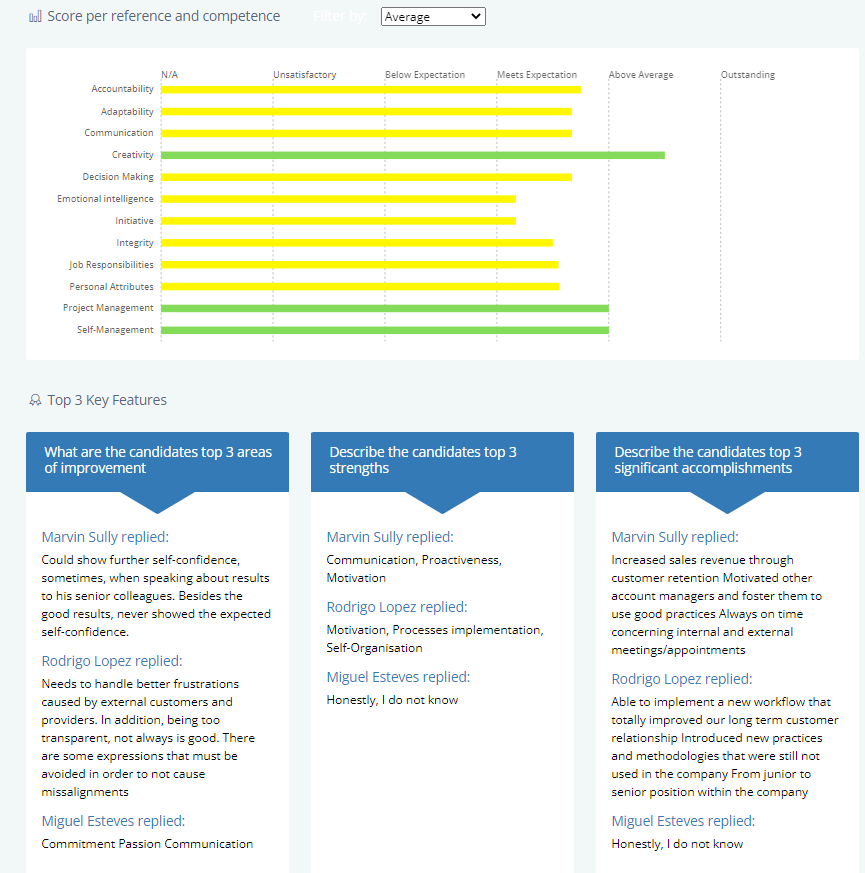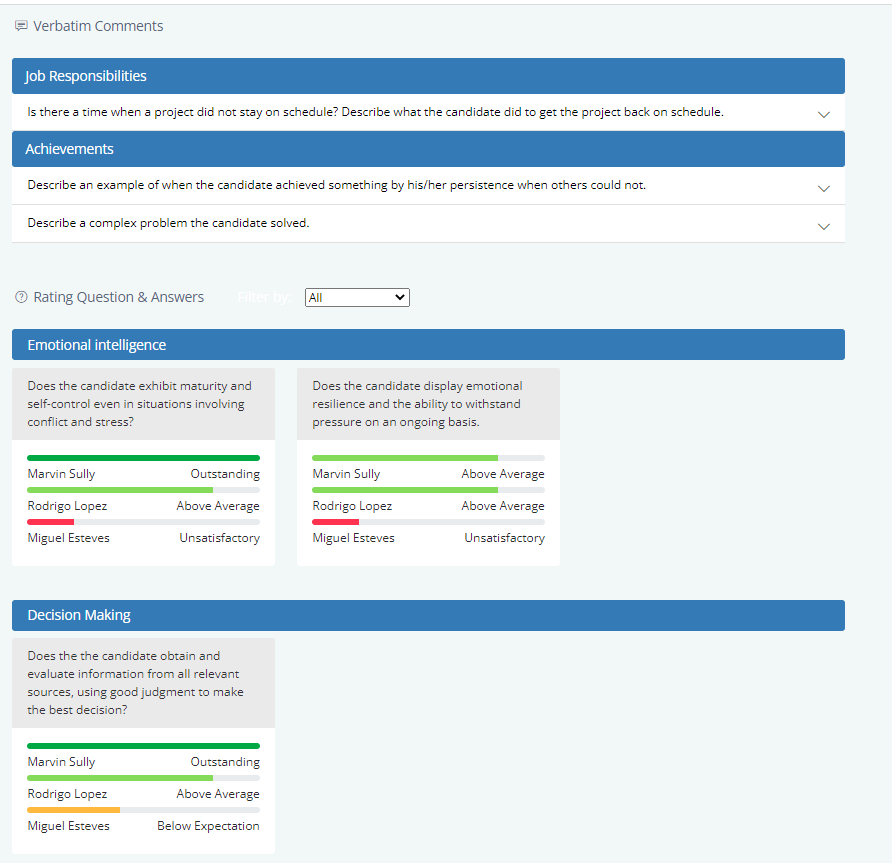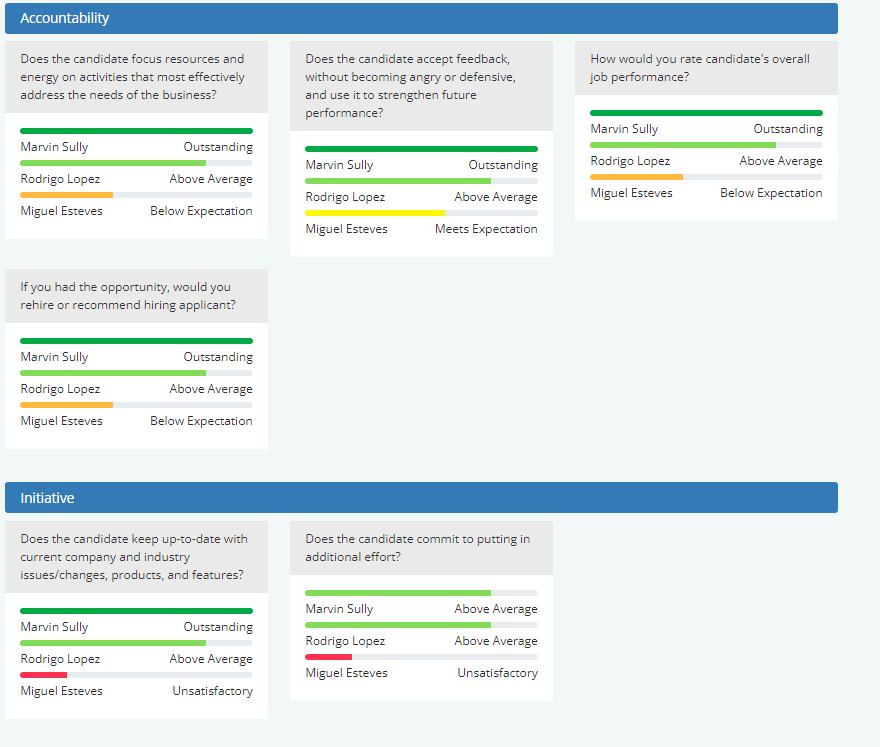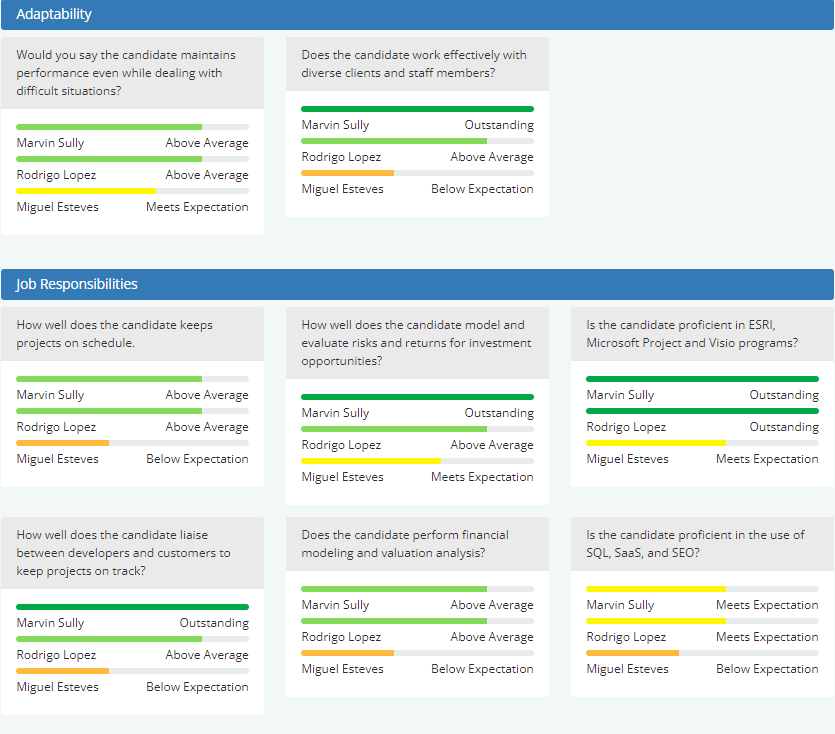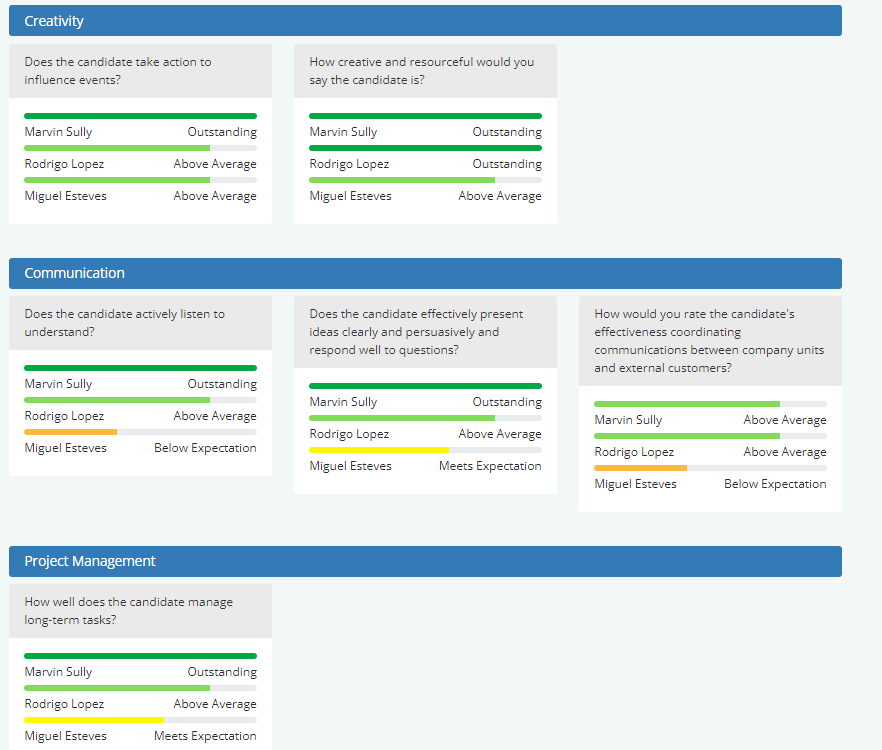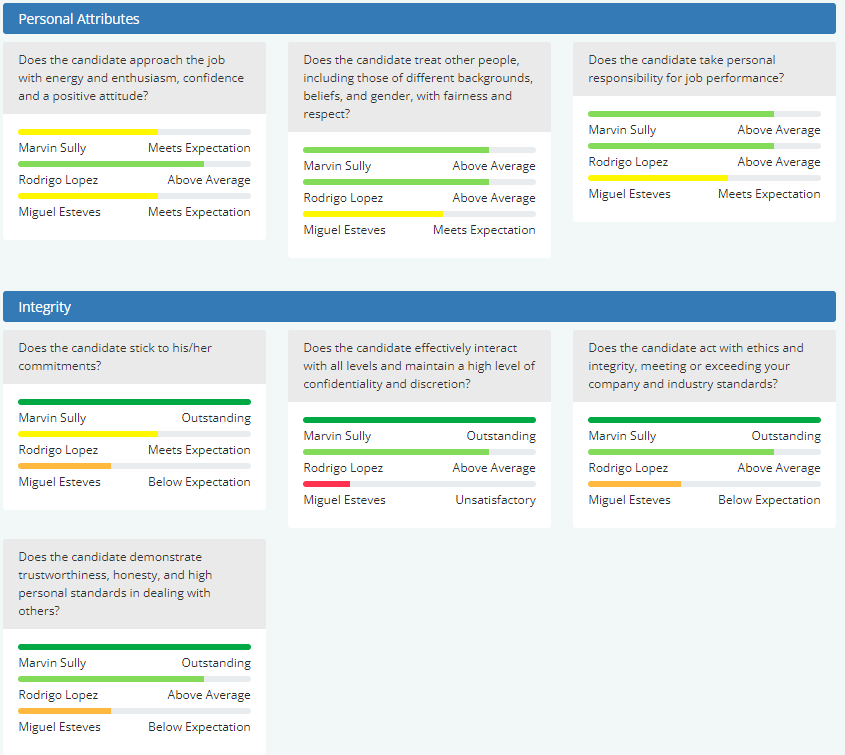 To close the report, close the page that opened after clicking View Report.
Note: Keep in mind, that depending on the notification settings you have set up in Greenhouse, you may receive an email as soon as the test is completed.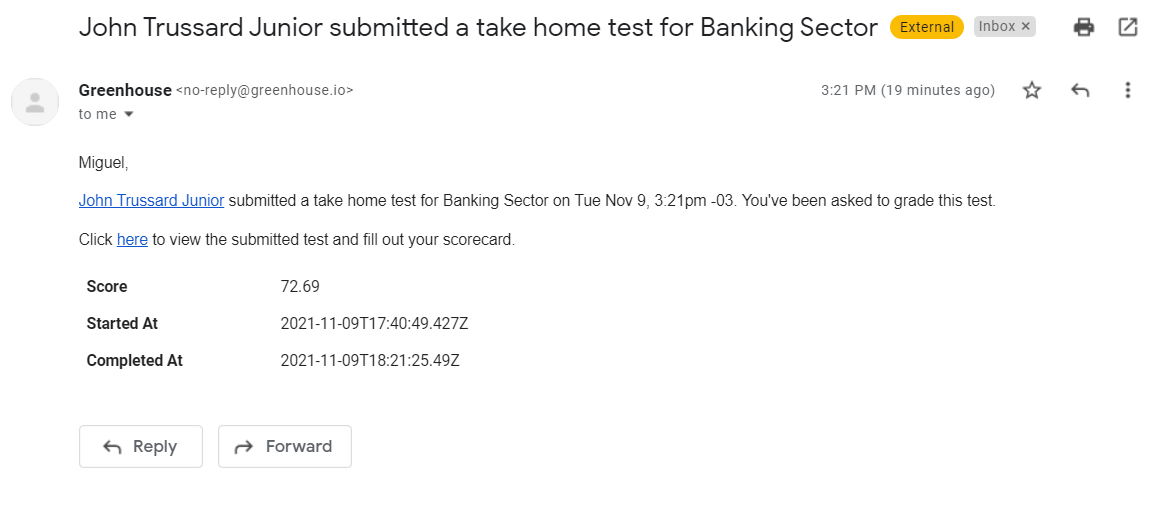 Need help?
How can I edit the email address I have entered for my candidate?
If the candidate has not received an email due to an incorrect email address, please delete the previous request for references and create a new one with the correct/updated email address in Hiringcue. You can do this when you log into the Hiringcue platform and receive an automatic reimbursement for the credit used upon deleting the initial request.
My candidate is yet to receive an email from Hiringcue
Please ensure that your candidate has checked their spam/junk folders for any correspondence from us. If nothing is discovered, please ensure that you have used a valid email address for their request. If the email address is valid, please contact the Hiringcue support team, and we will investigate the matter for you.
How can I track the progress of a reference?
All reference checks have a Lifecycle that logs all activity associated with a reference request. This includes updates on your own activity, as well as that of the candidate and reference provider. It also tracks and records all automated reminder emails that are sent. To see the Lifecycle, simply click on pending requests. You can view who has completed the survey and who hasn't.
Do I have to have an account with Hiringcue?
Yes, once you have established your account with Hiringcue, you can use the integration with Greenhouse.
When using the integration, I see an error that the request cannot be completed. What is the most probable cause?
When there are problems with the integration, there is a generic message that pops out advising that the request was not completed and therefore reference check could not be initiated. In that situation, we invite you to check your Hiringcue account and validate that you have enough credits (at least one). In addition, make sure that your account is already linked to a Greenhouse API Key.
Is there any place where I can check more FAQ content?
Yes. We are welcome to say that we prepared a customer-made section within https://hiringcue.com/faq-hiringcue-automate-reference-checking/.