Greenhouse Software regularly releases new product features, updates, and improvements. Stay up to date with what's new at Greenhouse by Following our release notes.
Find our releases for this week below:
Greenhouse Recruiting
Search activity feed: You can now search a candidate's activity feed for a specific change. Navigate to the Candidate Profile to try it out.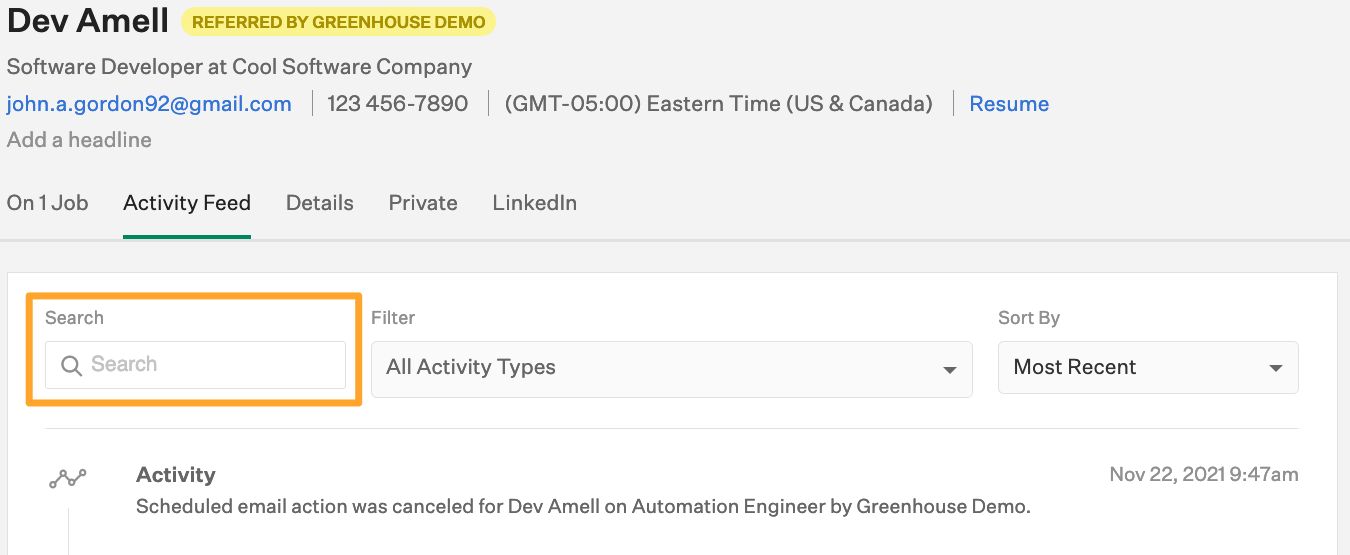 Copying a job with stage transition rules: Stage Transition rules will now be included in the copied data when copying a job.
Greenhouse Onboarding
Improved coordinator notifications: Onboarding Coordinators will now automatically be selected on the People to Notify list when adding a new hire or converting a pending hire.
Bigger e-signature window: We've widened the e-signature window in Greenhouse Onboarding so it's easier to read and navigate.
Integrations
Bug fixes
Fixed issue where bulk import was not finishing if the "Who Gets Credit" field included a lot of referrers.
Fixed issue where deactivated users were showing as interviewers when creating a self-schedule request if they had previously connected their calendar to Greenhouse Recruiting.