Figure 1
: Stages and Workflow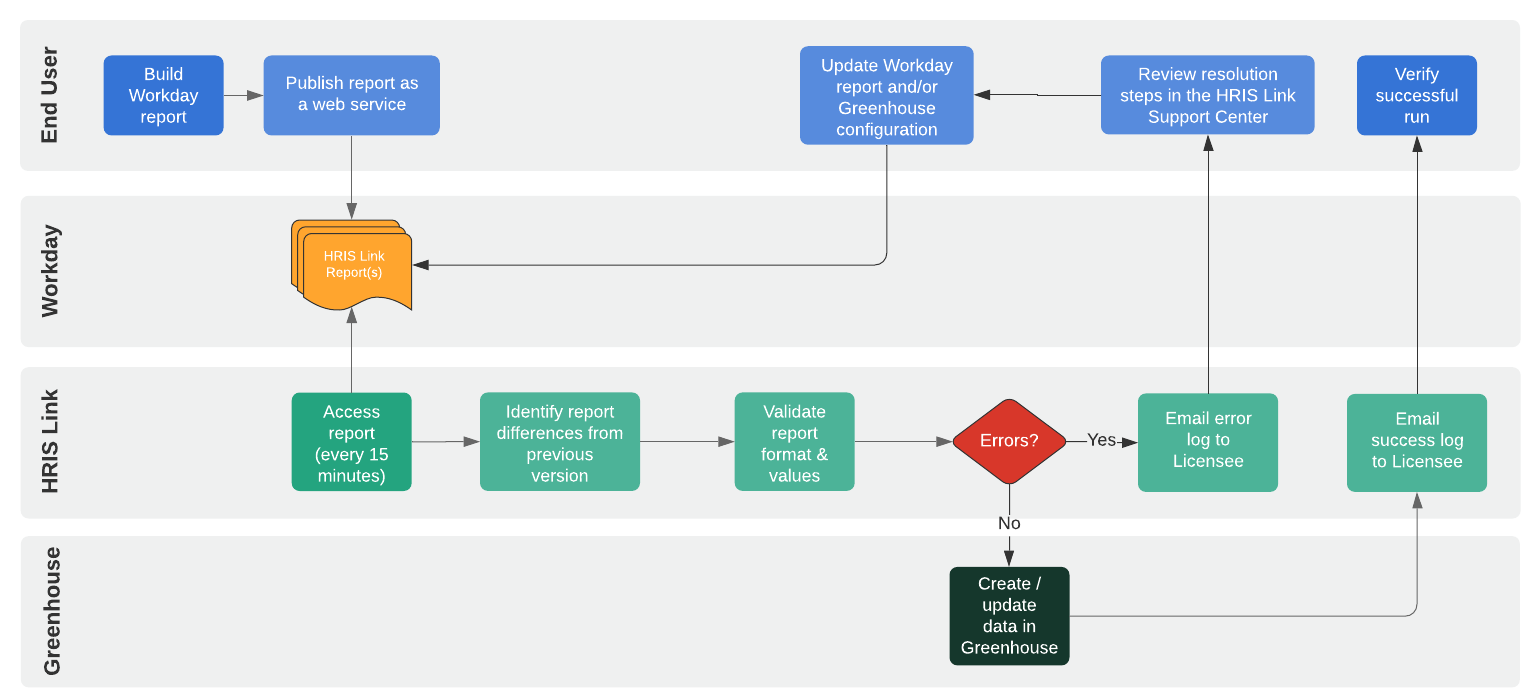 Problem Diagnosis and Resolution Support
:
Greenhouse agrees to assist in the diagnosis of errors that occur in the Platform (HRIS Link) as outlined by the workflow detailed in Figure 1
Greenhouse will provide priority end-user support for the Licensee's Platform via email (support@greenhouse.io). The initial response time for integration support tickets is as follows:
2-hour initial response email turnaround time for Enterprise tier during standard support hours (Monday– Friday 9am - 9pm EST, excluding U.S. holidays). Greenhouse will action issues the next business day if reported outside of standard support hours.
Issue Response and Resolution Time
:
In cases where such error manifests inside the Greenhouse or Platform Stage as outlined by the stages detailed in Figure 1 within Greenhouse's control (an "Issue"), target resolution times will be determined according to the Issue's priority, as defined in the table set forth below.
Definitions of Issue Priority
| | |
| --- | --- |
| Priority | Definition |
| 0 | Due to an Issue in a production environment, all critical functions of the Platform are unavailable. |
| 1 | Due to an Issue in a production environment, the Platform's operation is severely restricted. For example, required fields are no longer successfully transferring to the target system. |
| 2 | Due to an Issue in a production environment, the Platform operates with limitations or restrictions that are not critical to overall operation. For example, a non-required field is no longer successfully transferring to the target system. |
| 3 | Due to an Issue in a production environment, the Platform operates in a way that causes minor inconvenience to a user. For example, the formatting of a field may be incorrect in a way that does not cause field-level validations to fail. |