Greenhouse Software regularly releases new product features, updates, and improvements. Stay up to date with what's new at Greenhouse by Following our release notes.
Find our releases for this week below:
Greenhouse Recruiting
Improved performance of the report builder when filtering large amounts of data by custom field.
Greenhouse Onboarding
Magic login link: We've released a new way for users to log into Greenhouse Onboarding before their start date. Click here for more information!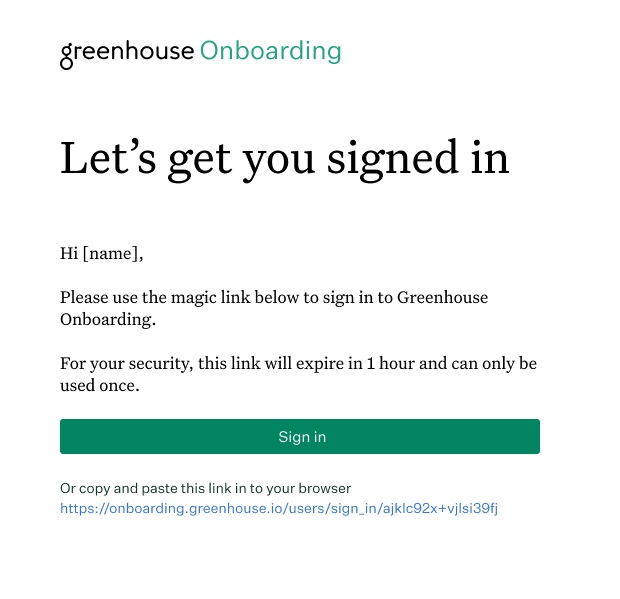 Bug fixes
Fixed an issue where users could not see the availability information for resources in Google Calendar.
Fixed issue where incorrect error messages were displayed to users when they uploaded an attachment with an unsupported file type.
Fixed an issue where EU customers could not access Greenhouse Recruiting through the mobile app when trying to log on via Single Sign-On.
Fixed an issue in Greenhouse Onboarding where custom roles could not modify an employee's start date.
Fixed an issue in Greenhouse Onboarding where employees weren't displaying on the New Hire report unless both a Start Date and an End Date were defined in the report filters.