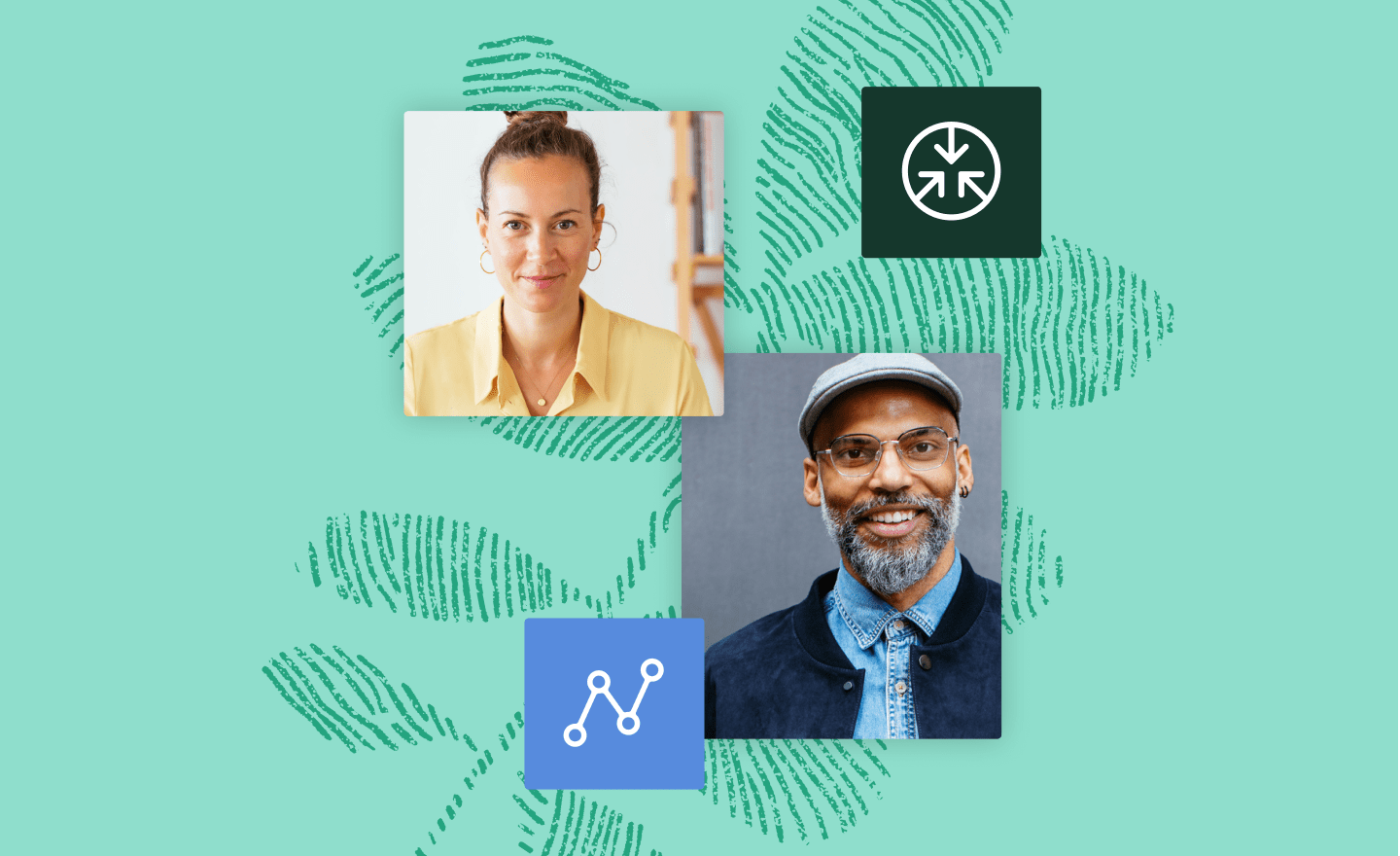 The foundation for any organization looking to integrate DE&I into their hiring strategy is a structured hiring process. As hiring teams advance and add more tools to help achieve their goals, it's important to first form a deliberate recruiting process that reduces bias and to select tools that support this. The Greenhouse platform enables this approach by encouraging users to be data-driven and objective throughout candidate evaluations and offering a DE&I feature set to advance efforts to be more inclusive in hiring.
There isn't a single piece of technology that will address all of your company's DE&I goals, and Greenhouse doesn't seek to be the only tool your team uses to recruit fairly and inclusively. That's why the platform has open APIs – to enable innovation and increased functionality by allowing partners to seamlessly integrate their tools with Greenhouse.
We're seeing innovation applied to tools that increase equity in hiring processes, specifically in these seven areas:
Sourcing
Augmented writing tools
Application review and early screening tools
Assessments and candidate tests
Individual interviews
Background checks
Data visualization
Each company's inclusive hiring strategy should be customized to their organization's needs and, as teams evaluate new tools, we encourage companies to first align on their specific goals. If you are looking for support to identify your company's DE&I goals, we partner with companies like Paradigm, who not only help shape our DE&I features, but also offer services to help you build your strategic foundation.
Once you developed your deliberate strategy, it's time to shop for the right recruiting tools to ensure you deliver against those goals.
A framework for building your DE&I tech stack
In exploring our partner ecosystem, we first commissioned a cross-functional team of leaders from our product, partnerships and customer success teams to inform how to approach using technology to make progress on DE&I goals.
With valuable input from our ethics committee, we aligned on evaluation criteria by objectively researching the DE&I tech space and each relevant partner category, focusing on:
Fairness and anti-bias data models
Data and security
Alignment with Greenhouse's approach to structured hiring

Each relevant partner category includes questions to help guide your team's research and decision-making.
As you consider which new tools to add to your hiring tech stack, we recommend referencing these criteria to make informed decisions about the products that are approaching DE&I in an intentional way. If a tool is already a part of your recruiting tech stack, you can also use the criteria to consider whether it's prioritizing inclusivity in the product space.
This article will outline partner tools that influence DE&I at each inflection point of the recruiting process as well as questions you should be asking as you evaluate which tools to adopt and invest in.
Sourcing
A key part of your recruiting strategy is identifying and attracting great talent. When it comes to building an inclusive recruiting process that casts the widest net, identifying new channels that encourage a diverse slate of candidates is essential.
In this section, we'll cover two ways to improve your sourcing: job distribution and referrals.
Job distribution
It's critical to get your jobs in front of diverse pools of talent. Across our extensive hiring cloud of partners, you'll find ways to focus your efforts:
Targeted distribution

– As you review your pipeline, you might notice categorical gaps that you'll need to address to improve representation. There are many targeted platforms that build communities around underrepresented groups. Platforms and partners like

Jopwell

and

InHerSight

not only create communities of and for diverse job seekers, but they also provide corporate guidance on how to best represent your brand to attract talent through resources and consultation.
Broad promotion/Compliance

– While there are targeted approaches to reaching diverse talent pools, there are thousands of job boards where candidates from underrepresented groups are actively looking for opportunities. Platforms like

DiversityJobs

and

Circa

handle job distribution across these niche job boards to make sure you are meeting candidates from a range of backgrounds where they are and that you remain compliant during the sourcing process. There is a lot of merit in the strategy of meeting your candidates where they are, and exploring solutions like DiversityJobs and Circa can help ensure you are actively distributing to job boards that cater to candidates of different races, gender identities and military service backgrounds, for example. Solutions like these also offer important compliance functionality so you'll be fully prepared in case of an OFCCP audit.
Referrals
Using employee referral platforms to source diverse teams can actually be counterintuitive – individuals tend to refer close friends or those in their direct network, which can lead to more homogenous candidate pools. One way to make this more equitable is to use a referral tool that expands the referral network beyond employees' immediate connections or friends. Additionally, you can incentivize employees to think deeper about their networks by adding a bonus structure for referrals from underrepresented groups.
Employee referral tools like Drafted can help maximize your efforts by creating an external referral program. This expands your referral networks beyond your employees and into your company's broader community, thereby diversifying who is being referred.

Question(s) to ask:
There is no one-size fits all model to improve your sourcing – our DE&I experts suggest exploring the following when investing in these platforms:
What is the yield of active and passive candidates?
What is the expected ROI on my investment?
Partners to explore: Jopwell, InHerSight, Circa, DiversityJobs, Drafted
Augmented writing tools
Words matter, especially in hiring. Making sure your language is inclusive and doesn't deter job seekers from applying to your company is critical to attracting a diverse set of candidates. Integrated partners TapRecruit, Textio and OnGig provide technology to assist you in building out open positions.
AI-assisted editor tools like TapRecruit help you write and analyze the language you use in recruiting, flag anything that has the potential to introduce bias or confuse candidates and offer suggestions on how to fix any problematic content. Textio offers augmented writing technology that reveals data-driven language insights as you write in real time and provides suggestions for more inclusive and effective verbiage in job posts. OnGig provides text analysis in addition to their career-site branding services.
Question(s) to ask:
Do these tools evaluate diversity dimensions in addition to gender, such as race, disability and sexual orientation?
Does the way these tools make recommendations for word choice match our company's DE&I philosophy?
Partners to explore: TapRecruit, OnGig, Textio
Application review and early screening tools
If you receive a high volume of applications, you may look to using additional tools to add more efficiency to your screening process. Lots of new tech has emerged specifically to help shortlist applications to the best matches for the role, and many are using artificial intelligence (AI) for these products. While it may be enticing to lean on this new type of tech, we encourage hiring teams to be highly vigilant when evaluating tools that embed AI because of their potential to exacerbate and amplify existing bias.


Early screening tools
That said, innovation is being applied to the early screening process to help you define the criteria for the role and screen applicants purely against that criteria. Career.Place is an anonymous candidate screening tool that encourages customers to outline the attributes and skills they're looking for in a specific role and then screens candidates against them. This replaces traditional resume screening so that all applicants are considered based on how their skills align with the needs of the role.
MojoRank seeks to intelligently rank candidates against available jobs so that all applicants are considered and potential talent isn't missed. Their tool is also able to anonymize the ranked candidates so that users aren't biased by identifiable candidate information.
Resume and candidate anonymization
Candidate name, age, education, past employment experience and other fields are common areas where unconscious bias creeps into the process. Anonymizing candidate and resume information is a strategy teams can use to ensure that they're making decisions based on the criteria that matters. MeVitae is an anonymized recruiting tool that can redact the specific candidate information on resumes and in your hiring software that is prone to lead to bias.
Question(s) to ask:
Is the machine learning/AI both transparent and explainable?
Is the training set used in any machine learning/AI representative of the broader population?
Is there a regular process for evaluating machine learning/AI model fairness?
Does the tool avoid using a single "quality score" to evaluate all candidates?
Partners to explore: Career.Place, MojoRank, MeVitae
Assessments and candidate tests
Candidate assessments are a traditional stage of the interview plan where recruiters can get a better sense of a candidate's hard and soft skills relevant to the role. Assessment tools can provide an unbiased way to evaluate an applicant's capabilities and elevate underutilized talent by looking purely at their skills.
Partners are adding innovation to this process by creating more features that anonymize candidates and promote objectivity. Bryq uses the job description of a role to generate a job profile of skills and personality traits that candidates will need and then assesses applicants specifically against that job profile. The tool then anonymizes the list of candidates who have taken the assessment so that you can advance those with the strongest scores in their job profiles.
To ensure that no talent gets overlooked, pymetrics uses assessments that measure against multiple traits to match candidates against available jobs. They continuously audit their algorithms to maintain objectivity and make sure the data models are not biased toward certain candidate profiles.
When hiring for your team, you need to assess your candidates' alignment to your company values and, more importantly, to determine how candidates will add to your culture through new experiences, perspectives and backgrounds. An assessment partner like Fortay provides patented assessments to measure the "culture add" potential of candidates to your company or team.
Question(s) to ask:
Do the assessments encourage/nudge users to use and include rubrics to evaluate submissions for every candidate consistently?

Can candidates be graded and submitted anonymously to reduce bias?

Are candidate evaluations kept secure and not shared across different customers?

Are there robust safeguards in place to protect candidate data privacy and security?
Partners to explore: Bryq, Fortay, pymetrics
Individual interviews
Greenhouse created scorecards for the interviewing process to encourage interviewers to measure all candidates against the same criteria and provide evidence for why they're giving candidates a specific rating. Partners extend this approach even further by adding more rigor to the live interviewing process to ensure that interviewers are adhering to a structured and data-driven approach.
A tool like BrightHire's Interview Assistant guides interviewers with the right questions to ensure every candidate is assessed consistently. The platform captures interviews and makes them shareable, enabling hiring teams to triangulate perspectives, mitigate each others' biases and make hiring decisions based on substance, not subjectivity. Across all interviews, BrightHire can unlock new insights to help talent leaders ensure their team is running a fair and equitable hiring process.
Question(s) to ask:
Where are the candidate evaluations stored and how are they shared?
Will a candidate's results be contained within your system or does the platform share them with other customers?
Are there robust safeguards in place to protect candidate data privacy and security?
Partner to explore: BrightHire

Background checks
Most organizations already have background checks in their hiring process to screen candidates prior to extending a job offer. Employers can rethink their background check process by using screening providers that keep fair-chance hiring initiatives top of mind and integrate them in their products.
An example is how providers tackle ban-the-box laws, which prohibit employers from requiring applicants to indicate whether they have a criminal history. This helps to give all job seekers a fair chance at new job opportunities regardless of their past. Background check providers like Checkr and GoodHire are prioritizing embedding these laws in their background check reports and throughout their products. These partners are adding transparency and responsibility to the traditional screening process by giving candidates a voice in their background check reports for context into their past.
Question(s) to ask:
Does the background check provider support fair-chance hiring initiatives like ban-the-box laws?
Partners to explore: Checkr, GoodHire
Data visualization
As your company prioritizes DE&I strategies, you'll want to measure the impact of introducing new tools and best practices to see where there's still room to improve. Greenhouse offers out-of-the-box reporting to measure the diversity of your candidate pipeline and identify problem areas in your hiring process, as well as track the progress and success. In this case study, discover how Greenhouse customer DonorsChoose uses custom demographic reporting and structured hiring.
To take your reporting a step further, you can use data visualization tools that integrate with Greenhouse and your other people tools to give you visibility into the lifetime value of your workforce. ChartHop offers optional demographic surveys for employees so that you can add granular filters on top of charts to see where you might need to set benchmarks for headcount planning.
Visier takes visualizations to the next level by adding diversity filters that allow you to see
ethnicity and gender across your candidate pipeline and where they're exiting the recruiting process. With their reporting and integrations, you can track important measures like quality of hire and project/employee success rates.
Question(s) to ask:
Are there robust safeguards in place to protect candidate data privacy and security?
Partners to explore: ChartHop, Visier
Greenhouse continues to invest in creating great partnerships for our ecosystem. Get in touch with any partner mentioned above to learn more about their tools by requesting a demo from their partner listing at greenhouse.io/integrations. We are always eager to hear from our customers, so if there are tools you love that aren't mentioned here, please let your Greenhouse point of contact know.