Elpha is an online professional network for women in tech. Women come to Elpha to connect with community and access job opportunities with our partner companies.
Greenhouse Recruiting's integration with Elpha allows you to source, access, engage, and track candidates from Elpha.
Enable the Elpha integration
Note: In order to use the Elpha integration, you must already have an Employer account with Elpha. If you're not yet an Elpha partner company, reach out to partnerships@elpha.com.
To enable the Elpha integration, log in to your Elpha account and select Employer tools > ATS integration.
The Elpha team will have pre-configured your account to use the Greenhouse Recruiting integration. Click Connect to Greenhouse.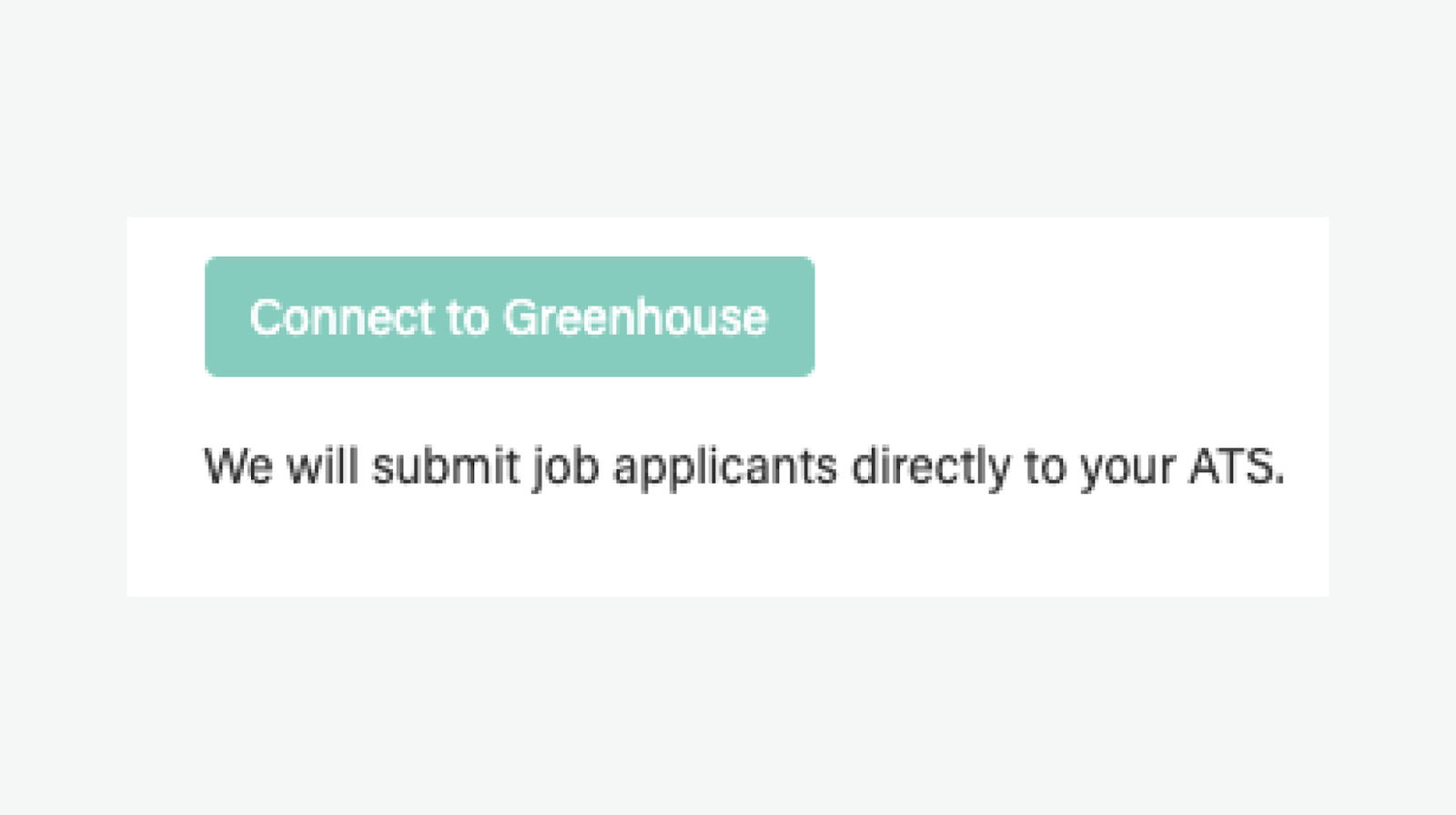 Once you authenticate with Greenhouse Recruiting, the ATS integration page will display a green checkbox.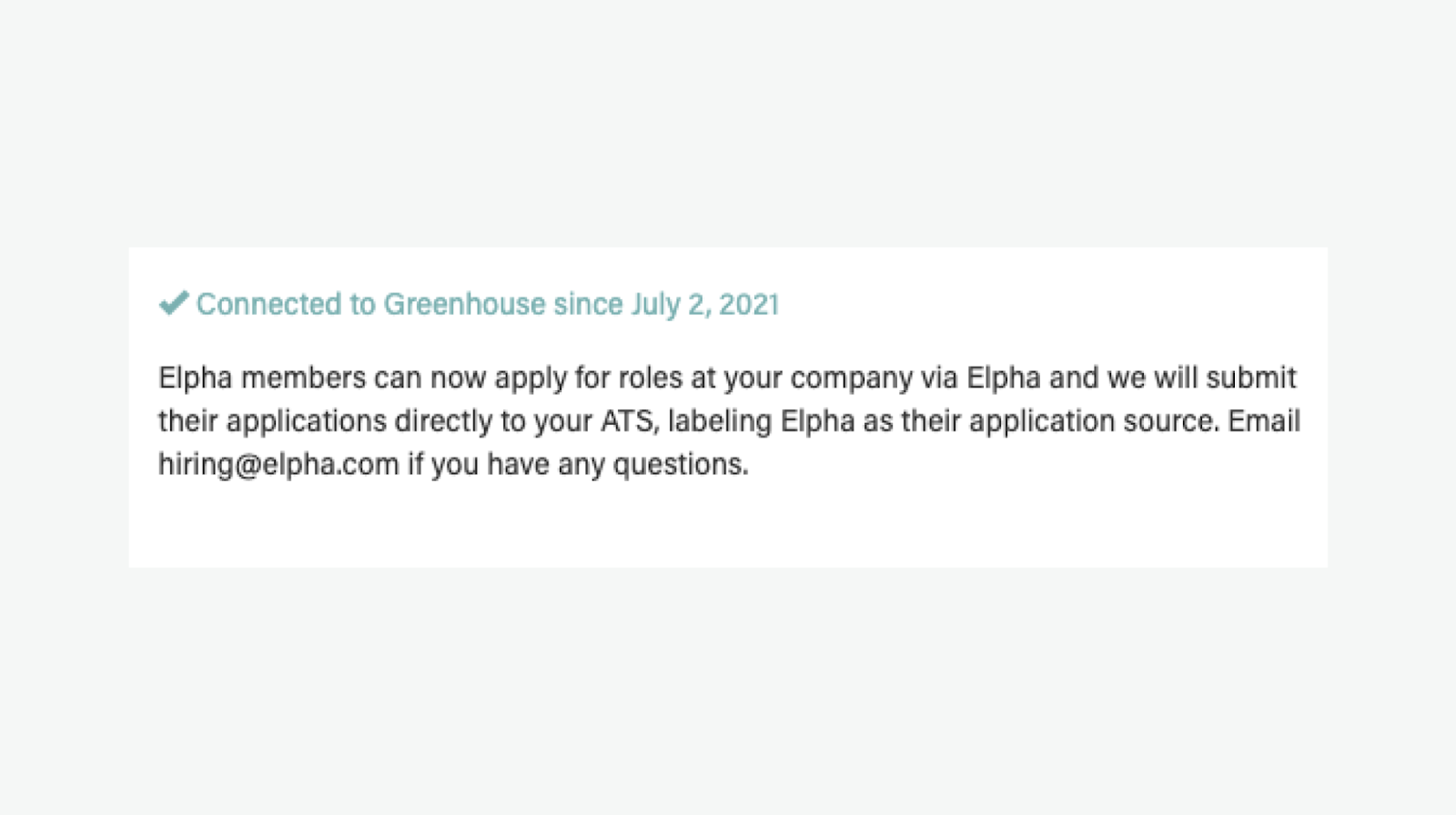 Elpha members will now be able to apply for jobs at your company through Elpha! Elpha will automatically push applications for specific jobs to your Greenhouse Recruiting account.
Use the Elpha integration
Candidates can apply for your jobs via your company's profile on Elpha. Each job post that's live in Greenhouse Recruiting is automatically synced with your Elpha profile, allowing for easy candidate applications.

View candidates in Greenhouse Recruiting
When a candidate clicks the Apply button next to one of your open jobs on Elpha, Elpha will automatically submit an application to Greenhouse Recruiting on the candidate's behalf for the specific job.
Within a few minutes of a candidate submitting an application, you'll see an applicant submitted in your Greenhouse Recruiting account from Elpha.
Additional resources
For additional information or troubleshooting not covered here, reach out to support@elpha.com.