Prentus turns bootcamps and universities into a premier source for talent. Schools get a custom portal that enables businesses to filter, interview, and hire their graduates fast. With specialized profiles and managed internships, businesses can make smarter choices when bringing in fresh talent. To view all schools' platforms using Prentus, go to https://prentus.co/partners.
Greenhouse Recruiting's integration with Prentus allows users to source, access, engage, and track candidates from Prentus.
Configure the integration in Prentus
While logged into your account, navigate to Settings > ATS and click the Greenhouse logo.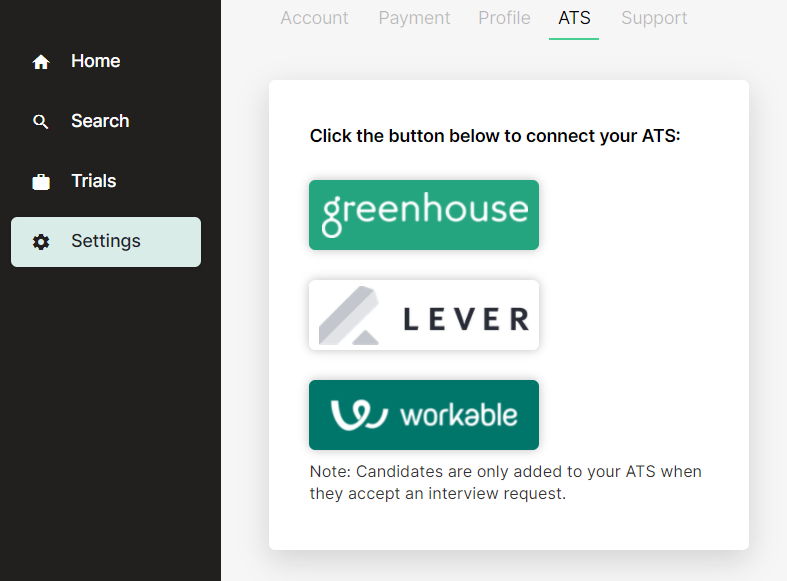 Enter your email and password for your Greenhouse Recruiting account.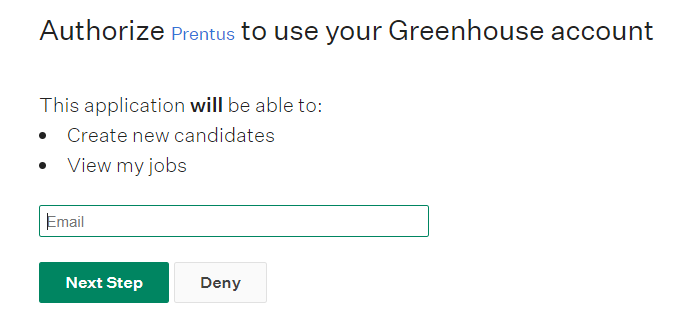 If the connection was successful, you will be routed back to the platform. It will now show your account has been connected.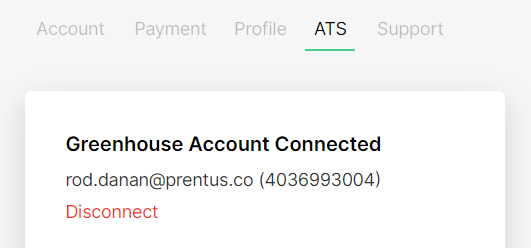 Sync candidates with Prentus
On Prentus platforms, everything is organized with Searches. Your filters, interview requests, and hires are all associated with your search.
When creating a new Search, you are given the option to associate a Greenhouse Job with your Search. If a job is selected, each candidate will be added to it. If the field is left blank, each candidate will be added as a prospect.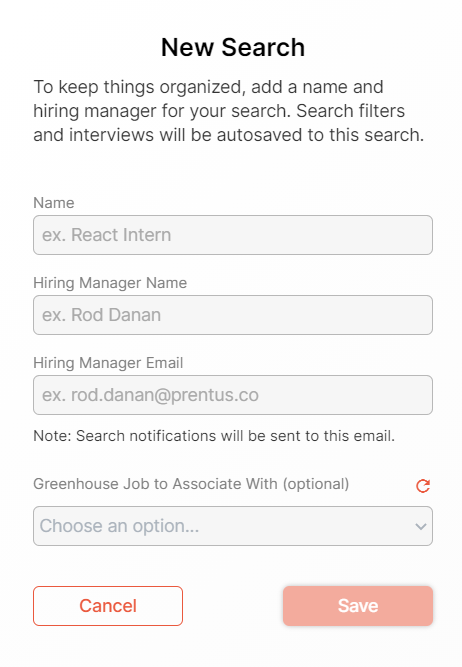 If you do not see your job listed, click on the Refresh icon to load all jobs again.
Use the Prentus integration
Request an interview with a candidate
Once your Search is created, you can start browsing candidate profiles on Prentus. Feel free to use filters or view the profiles recommended by the school (if any). Make sure to set up your interview settings too.
Then, when you see a candidate you want to interview, click on the Request button in the upper right corner of the profile.



The candidate will be notified of the request and can accept or reject it. If the candidate accepts the interview request, their information will be added to Greenhouse Recruiting:
First and Last Name

Email

LinkedIn

List of Skills

Unique ID
Note: if the partner has Bias-Free profiles enabled, this candidate will only be added five minutes before the scheduled interview time and have an obscured profile.


Sync your Prentus search with a different job
If you want to update your Prentus search to sync with a different Greenhouse Recruiting job, click the search name in the page header.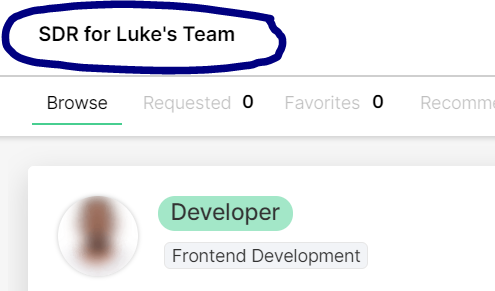 Click the edit icon to the right of the Search selection dropdown.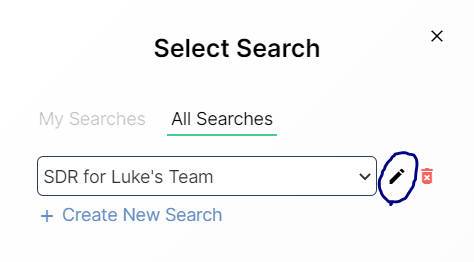 Choose a different Greenhouse Recruiting job from the dropdown menu. You can refresh the list by clicking on the icon.
Once you've updated the selection, click Save. All candidates moving forward will be synced to that job.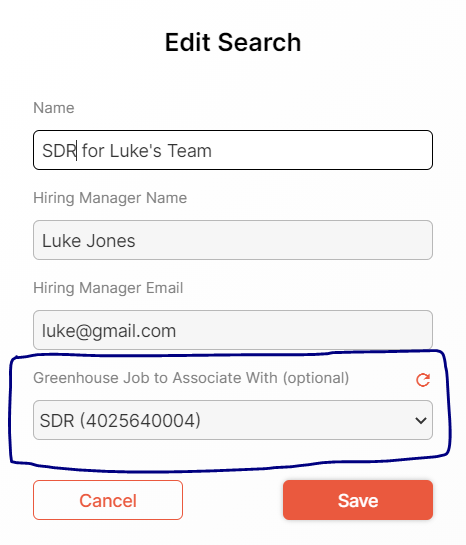 Disconnect the integration
In Prentus, navigate to Settings > ATS and click Disconnect. Your account information would be deleted and candidates would stop being added to Greenhouse Recruiting.
Additional support
The Prentus Greenhouse integration is available on all of our partner's hiring platforms. Contact support@prentus.co for troubleshooting assistance regarding the integration.