The Org helps you attract better candidates by giving candidates a deeper level of insight into your organization. The Org displays jobs in your public org chart, bringing the job description to life by giving candidates a visual idea of who they'll work with every day. Your team is your most valuable selling point, so use your current all-stars to attract other great people.
Greenhouse's integration with The Org allows you to automatically share jobs created in Greenhouse to The Org's job platform. In this article, we will cover how to:
Locate your Greenhouse job board token

Create a Job Board API Key for the Greenhouse/The Org Integration

Connect The Org to Greenhouse and automatically import jobs
Are you a Greenhouse admin?
To set up this integration, you'll need to be Greenhouse admin and also have the "Can manage ALL organization's API Credentials" developer permission.
If you are not a Greenhouse admin, you will need to ask an admin to grant you admin access, or to complete these steps on your behalf.
Step 1 - Locate your Greenhouse board token
Visit the Configure Job Board page within the Job Boards Tab in Greenhouse and scroll down to the "Your Board Token" section.
Copy and store the board token.
Step 2 - Generate a Job Board API Key
Visit the Greenhouse API Credentials page and click Create New API Key

Select 'Job Board' API type and in the description field type "TheOrg". Click Create.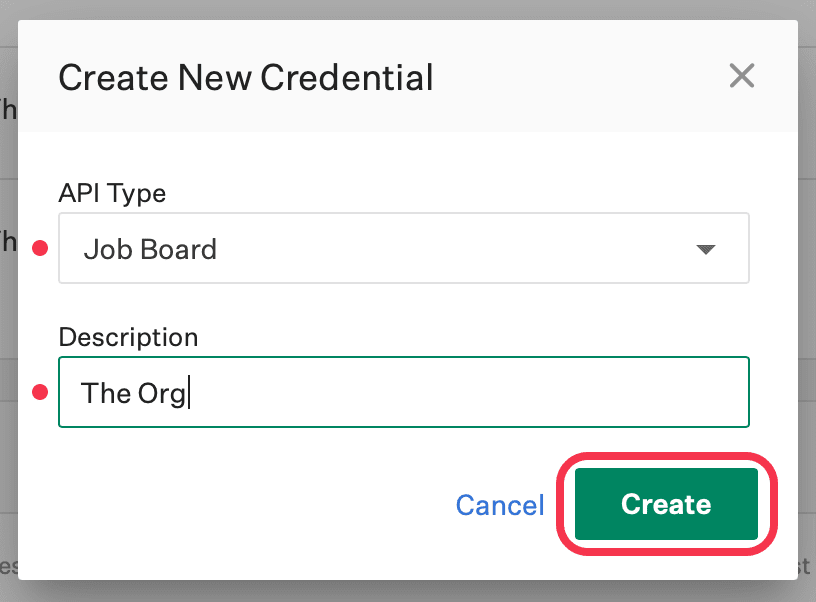 Copy the API key and store it in a safe location. Click I have stored the API Key.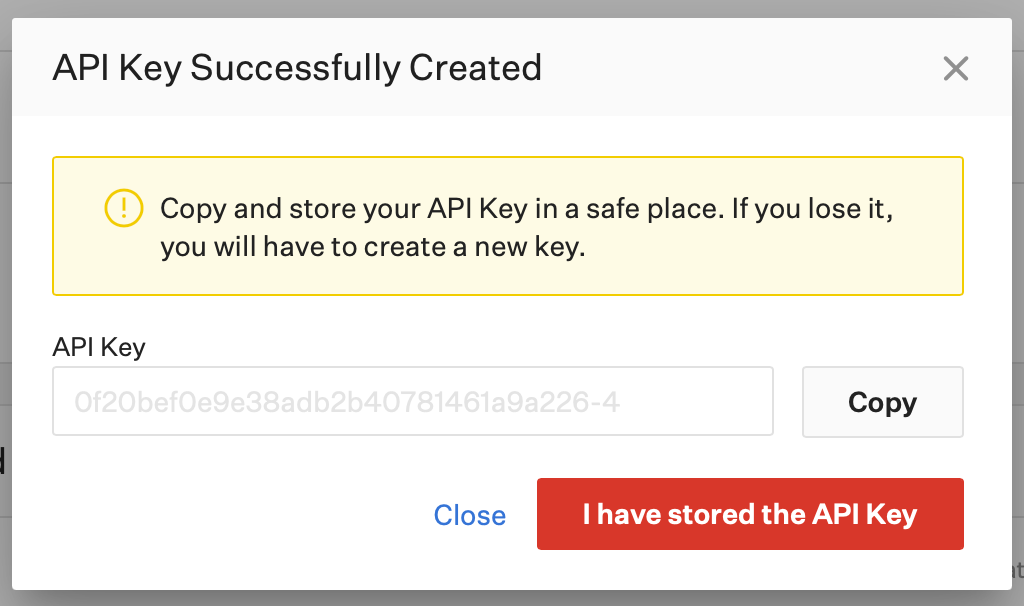 Step 3 - Connect The Org to Greenhouse
To complete this step you will need to be an administrator within your organization on The Org.
Head to The Org. From the home page, click jobs underneath your organization.

Click Manage jobs.

On the Manage jobs page, click the (•••) menu and click Connect Greenhouse

Enter your API key, and Board Token and then click Connect Greenhouse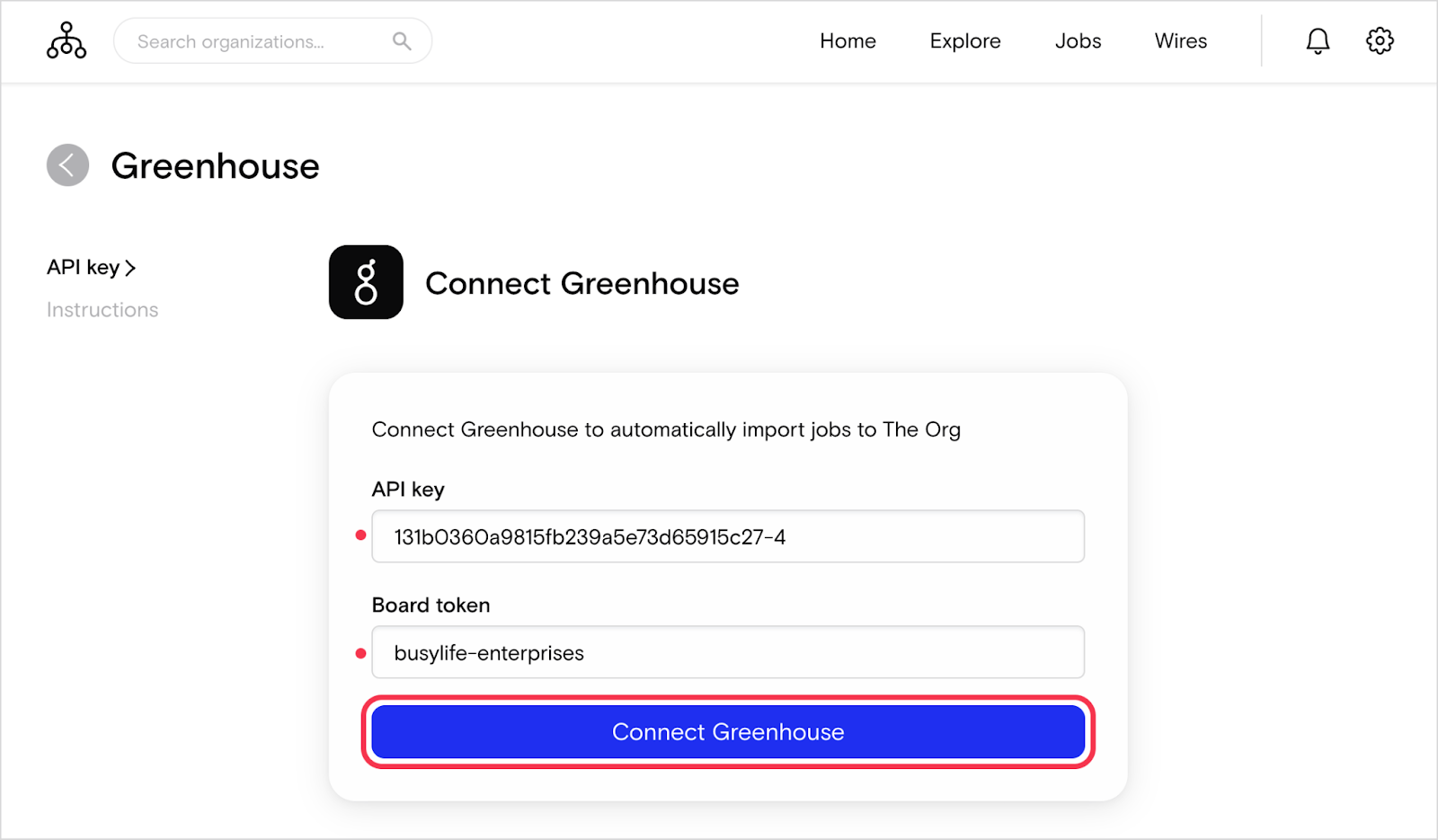 Your jobs will now be imported into The Org automatically. The Org will check Greenhouse for updated and new jobs every hour.
You can also manually refresh the jobs by pressing the refresh button.

Once you have imported jobs to the Org we recommend assigning a manager and location for the jobs.
To do this, click the menu next to a job (•••) and select Edit job.