Based out of Berlin, Arbeitnow helps people find their next job whether it's tech, design, marketing, healthcare, insurance, legal, finance, recruiting or anything else. Let the right candidate from diverse demographics including Germany, United States, India, UK, Brazil, Canada, etc., find their career in your company!
The integration with the Arbeitnow Job Board is very simple if you're a Greenhouse customer. Email us your board token or your careers page URL once and we will publish all of your jobs.
For Arbeitnow to pull your open jobs, all you need to do is send the Arbeitnow team your job board token.
To receive the job board token, complete the following steps:
Click on the Configure tab

Select Job Board

Click Edit

The job board token will be located in the URL field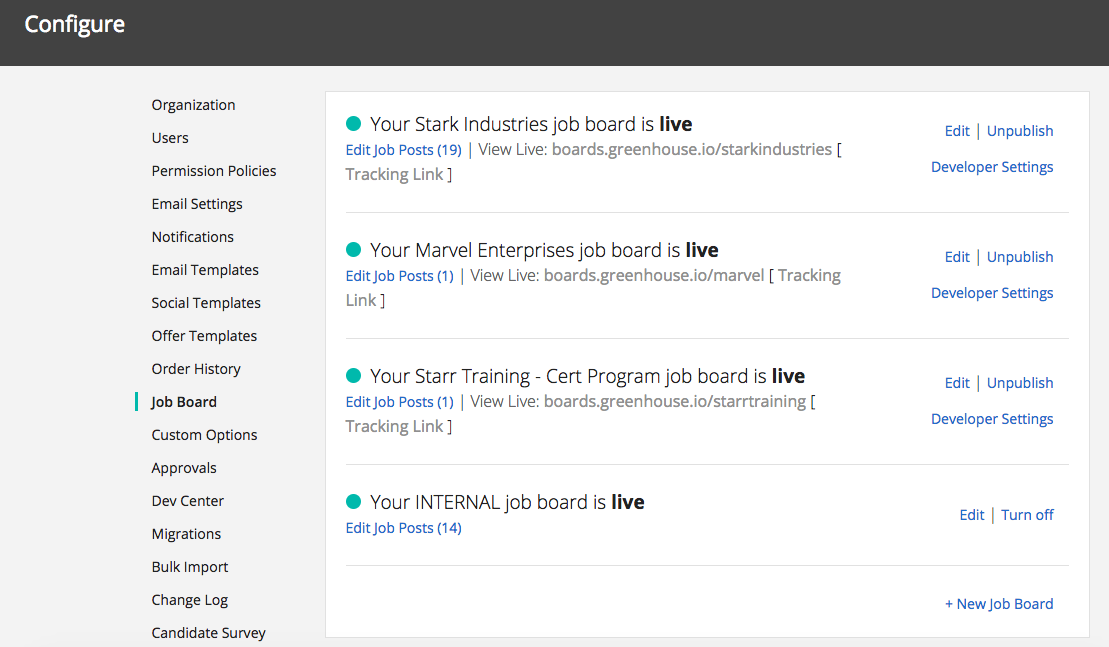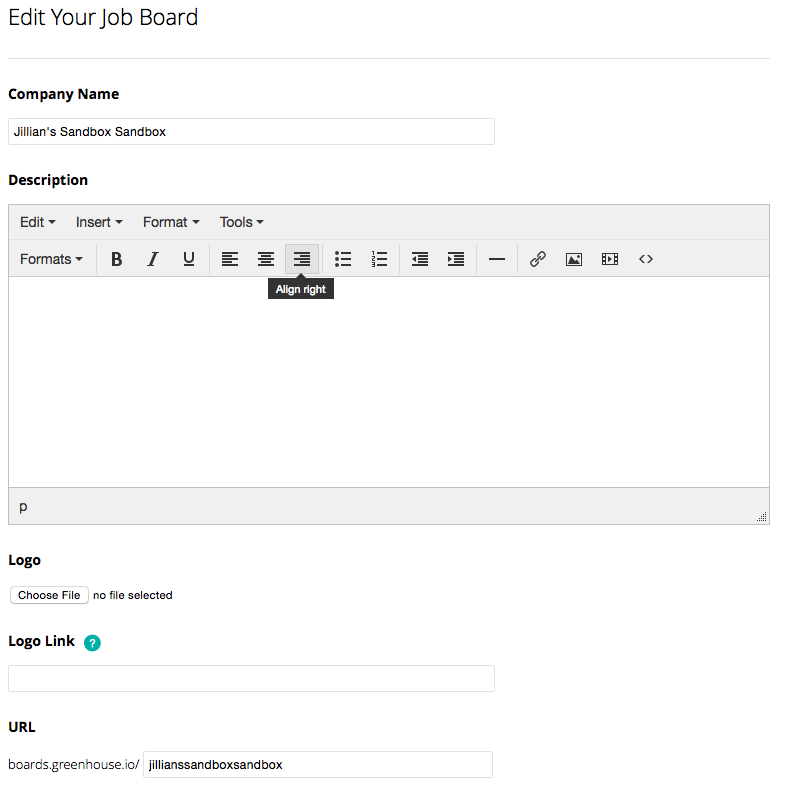 5) Send an email to partner_greenhouse@arbeitnow.com with your Job Board token and we'll let you know once the process is complete!