Based out of Berlin, Arbeitnow helps job seekers discover Local, Remote (hybrid & remote first), and 4 day work week jobs in Europe. Arbeitnow has built-in support for jobs that provide visa sponsorship and relocation assistance, helping companies attract great talent from all over the world.
To set up the Arbeitnow Job Board, you'll need to send Arbeitnow your board token or your careers page URL. See the sections below for more information.
Locate job board token
To receive the job board token, complete the following steps:
Click the Configure

icon in the top right corner of the page.
Select Job Boards & Posts on the left panel.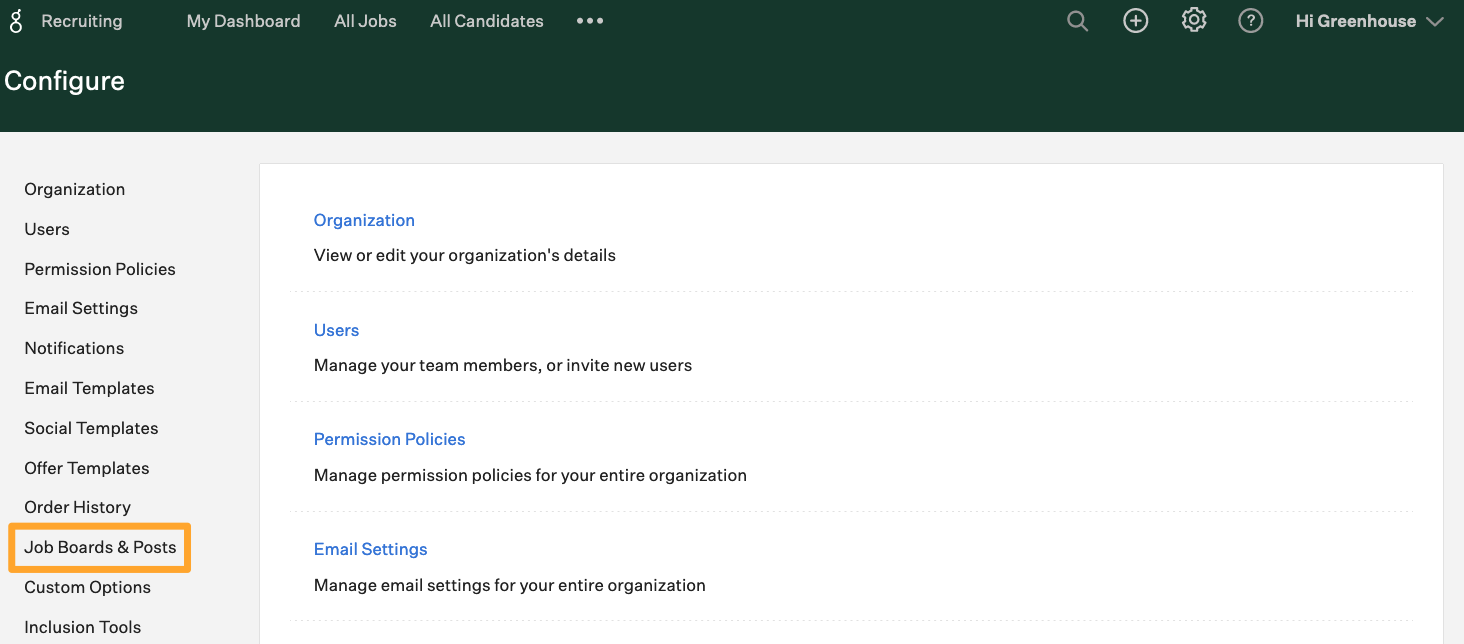 Click the ellipses icon

next to your job board and select Edit Board Settings from the dropdown menu.

Copy the URL in the job board token in the URL field.

Send token to Arbeitnow
To complete your setup, send an email to partner_greenhouse@arbeitnow.com with your Job Board token and we'll let you know once the process is complete!