In an effort to improve our suite of products, Greenhouse Software regularly releases new product features, updates, and improvements. Stay up to date with what's new at Greenhouse by Following our release notes.
Find our releases for this week below:
Greenhouse Recruiting
Automated job post request email rules are now available for organizations with an Expert subscription! Configure rules by defining which candidates should receive a job post request email and when Greenhouse should send it, then tailor your communications using custom email templates. Click here to learn more.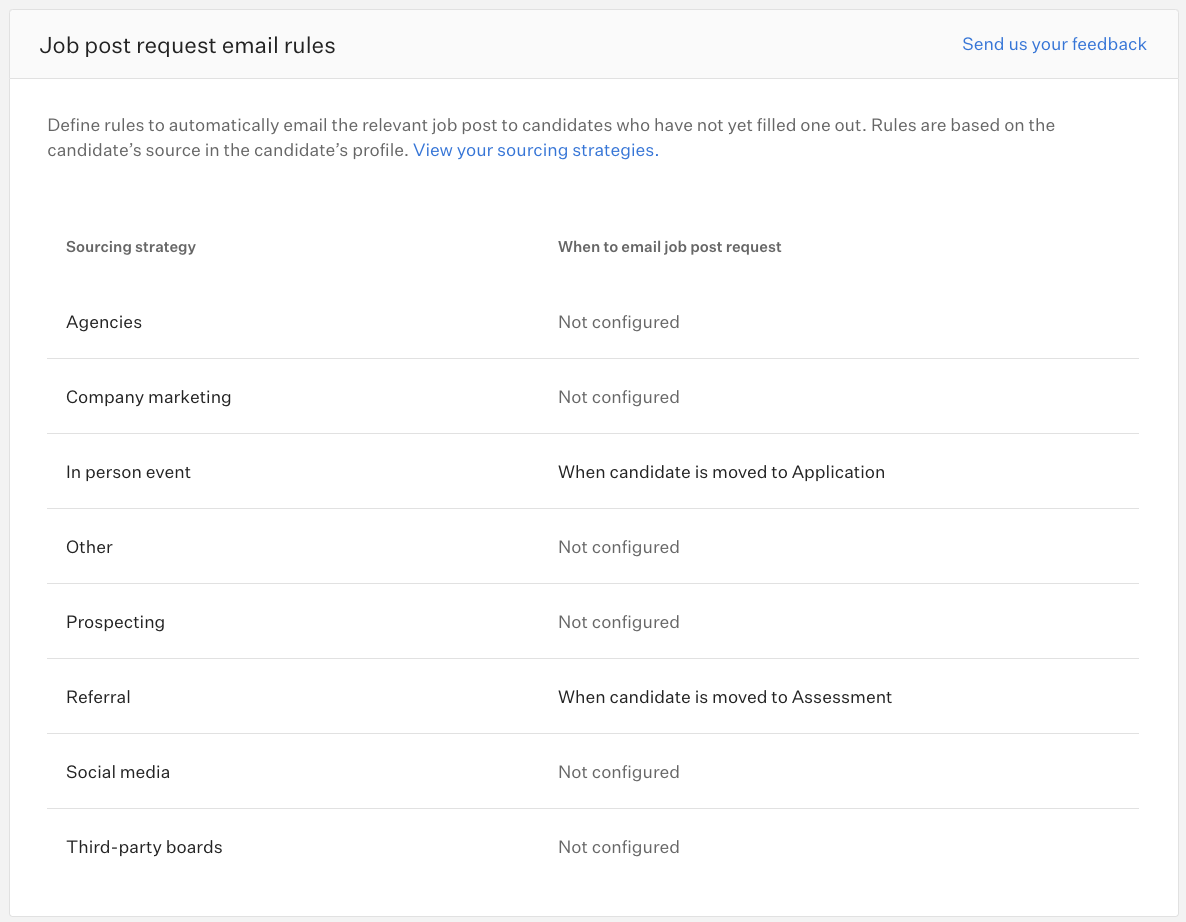 Bug fixes
In Greenhouse Recruiting, we resolved an issue in which a new job created as a copy did not include Basic or Job Admin users who were set as default interviewers on the original job.
In Greenhouse Onboarding, we resolved an issue that caused incorrect information to map to the pending hire Work Email field. We apologize for any trouble this caused your team.