In an effort to improve our suite of products, Greenhouse Software regularly releases new product features, updates, and improvements. Stay up to date with what's new at Greenhouse by Following our release notes.
Find our releases for this week below:
Greenhouse Recruiting
We're excited to share two new templates in Report Builder: Build your own User Report and User Summary. Click here to learn more about creating a custom report.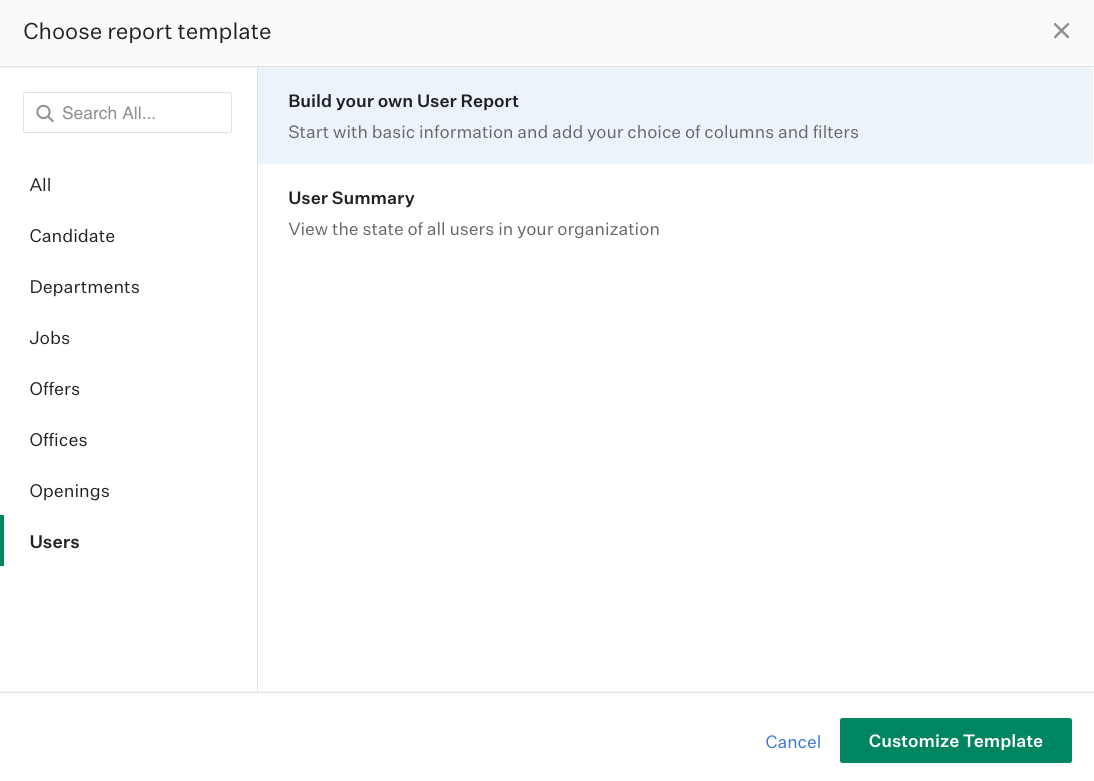 In addition, Report Builder now supports grouping rows by a specific characteristic, such as candidates by their assigned recruiter! Categorizing reports by chosen characteristics makes unearthing key insights from data faster and easier than ever. To group rows, select a characteristic from the Group by dropdown on the Custom Report Preview page.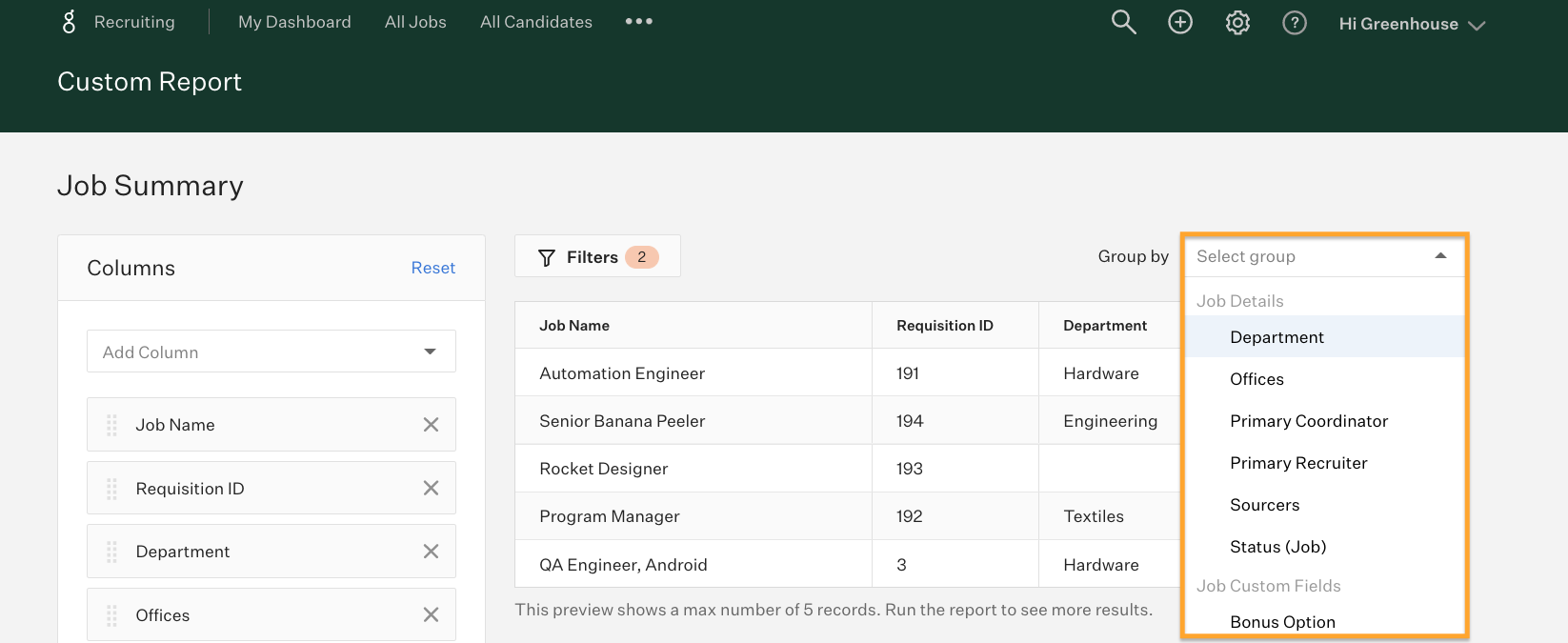 Integrations
Bug fixes
In Greenhouse Recruiting, we resolved an issue that required users to reconnect to Zoom frequently. Moving forward, users will be prompted to reauthenticate less often. We apologize for any trouble this caused your team.
We resolved an issue that prevented the Email when complete option from working as expected for saved reports with more than 1000 rows.
We resolved an issue in which clicking Open in Google during the scheduling workflow often launched a new tab that never loaded.
We updated the names of two Mexican time zones in our system to align with the names used by Microsoft: Central Standard Time (Mexico) and Mountain Standard Time (Mexico). This update resolves an error users encountered when scheduling through Outlook 365 for either of the noted time zones.
In Greenhouse Onboarding, we released an update to ensure e-signature requests are processed correctly during Bulk Onboarding.