Overview
Referrals ⚡ by Roots is a Slack app which streamlines the candidate referral experience for your team and allows recruiters/admins to curate referrals at scale with automated job boosts in various Slack channels - highlighting newest jobs, oldest jobs, jobs with the fewest applicants, specific jobs, etc.
Once configured, the app will pull all open jobs from Greenhouse into Slack where users can search through them and add referrals at will. Any referrals submitted through Referrals ⚡ by Roots will immediately create a new candidate/opportunity in Greenhouse with the proper information and referrer attributed.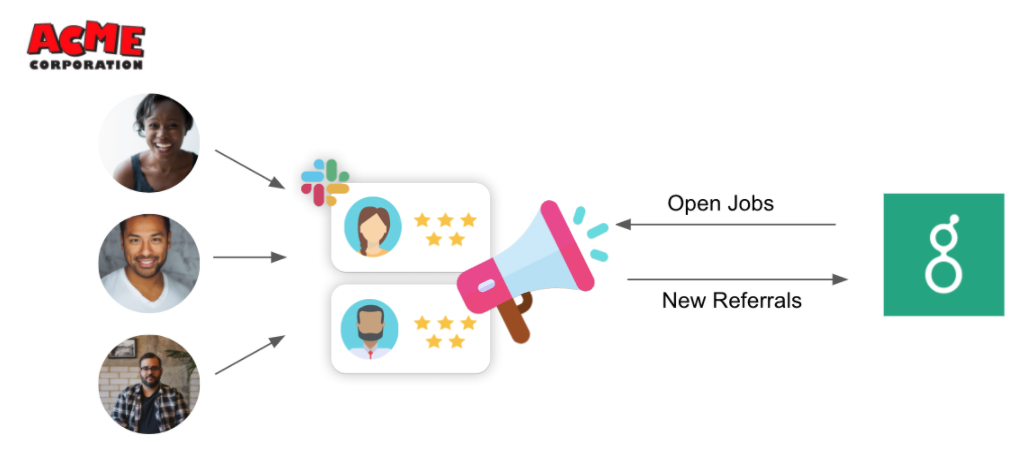 Setting Up Your Integration
In order to enable the Greenhouse/Referrals ⚡ by Roots integration, you will need the developer permission Can manage ALL organization's API Credentials.
Follow the steps below to generate your Greenhouse API key. Once the API key is created, copy it, return to Slack and input it into Referrals ⚡ by Roots to finalize your integration.
Steps:
Log in to Greenhouse

.

Click the settings (gear) icon in the upper-right corner of your dashboard.

Select "Dev Center" on the left-side navigation bar and "API Credential Management" from the menu items that appear on screen.



Click "Create New API Key"
Fill in "Referrals by Roots" for the description.

Select "Harvest" for the type.



Please add ALL of the following permissions (marked by blue checkbox) to this key:
Applications

Candidates

Custom Fields

Job Posts

Job Stages

Jobs

Sources

Users

Click the update button at the bottom of the screen.


Copy your new API key and head back to Referrals ⚡ by Roots (in Slack) so that you can add the key and finalize the integration.

Add the Greenhouse API key to Referrals ⚡ by Roots - some tests will be run to ensure the right permissions have been added to the key. Follow the directions that appear on screen.

Using the App Once It's Integrated
Once your integration is finalized, open jobs will be synced from Greenhouse into Referrals ⚡ by Roots within 15 minutes. Then, users can easily filter those jobs by department or location and add referrals accordingly.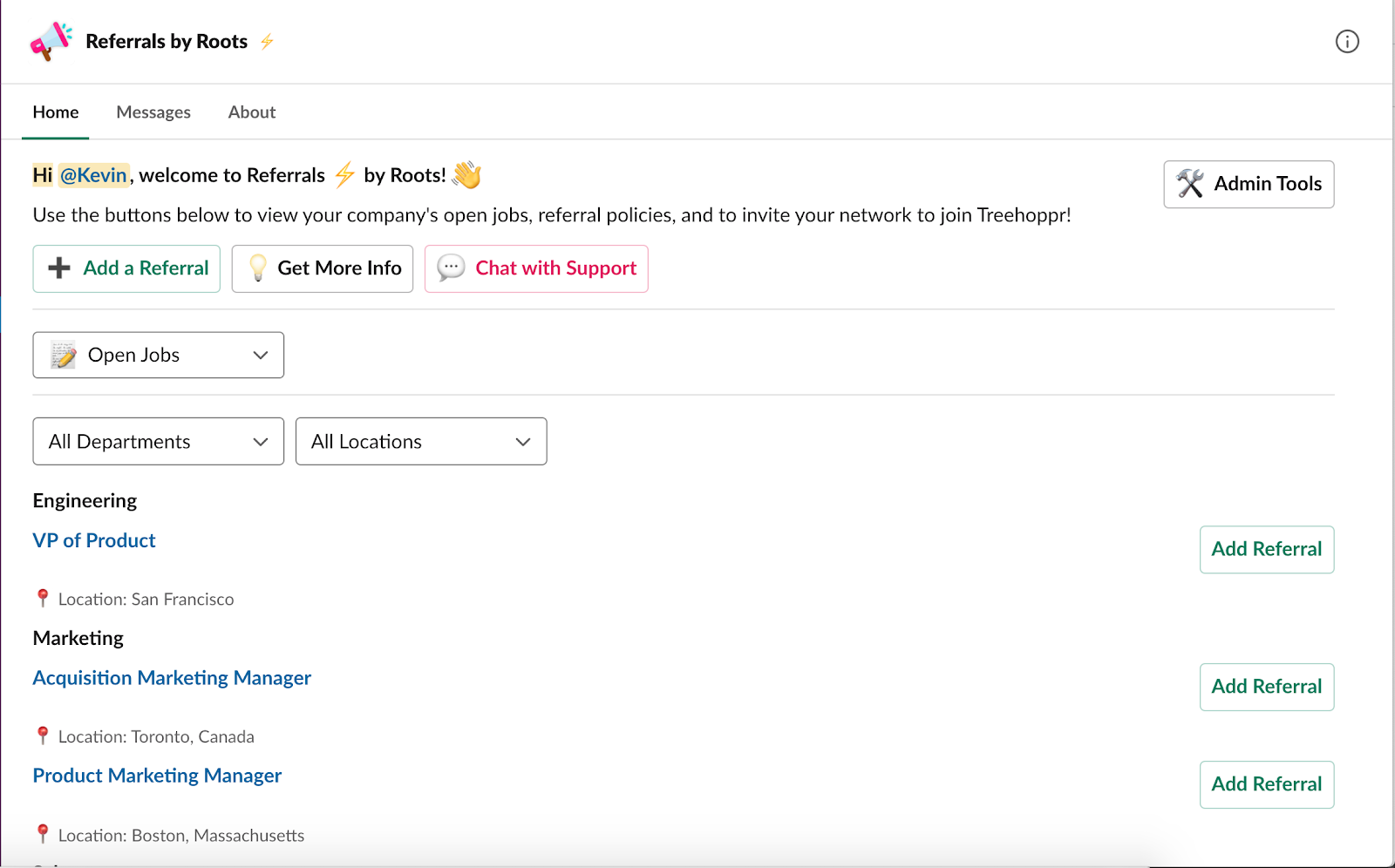 Clicking any "Add Referral" button will open up the referral submission form where users can input information about the candidate they'd like to refer. If there are specific questions or fields that need to be filled out for a referral and you have a form set up in Greenhouse where these questions/fields are listed, reach out to support@tryroots.io and we will pull that form into this sequence programmatically.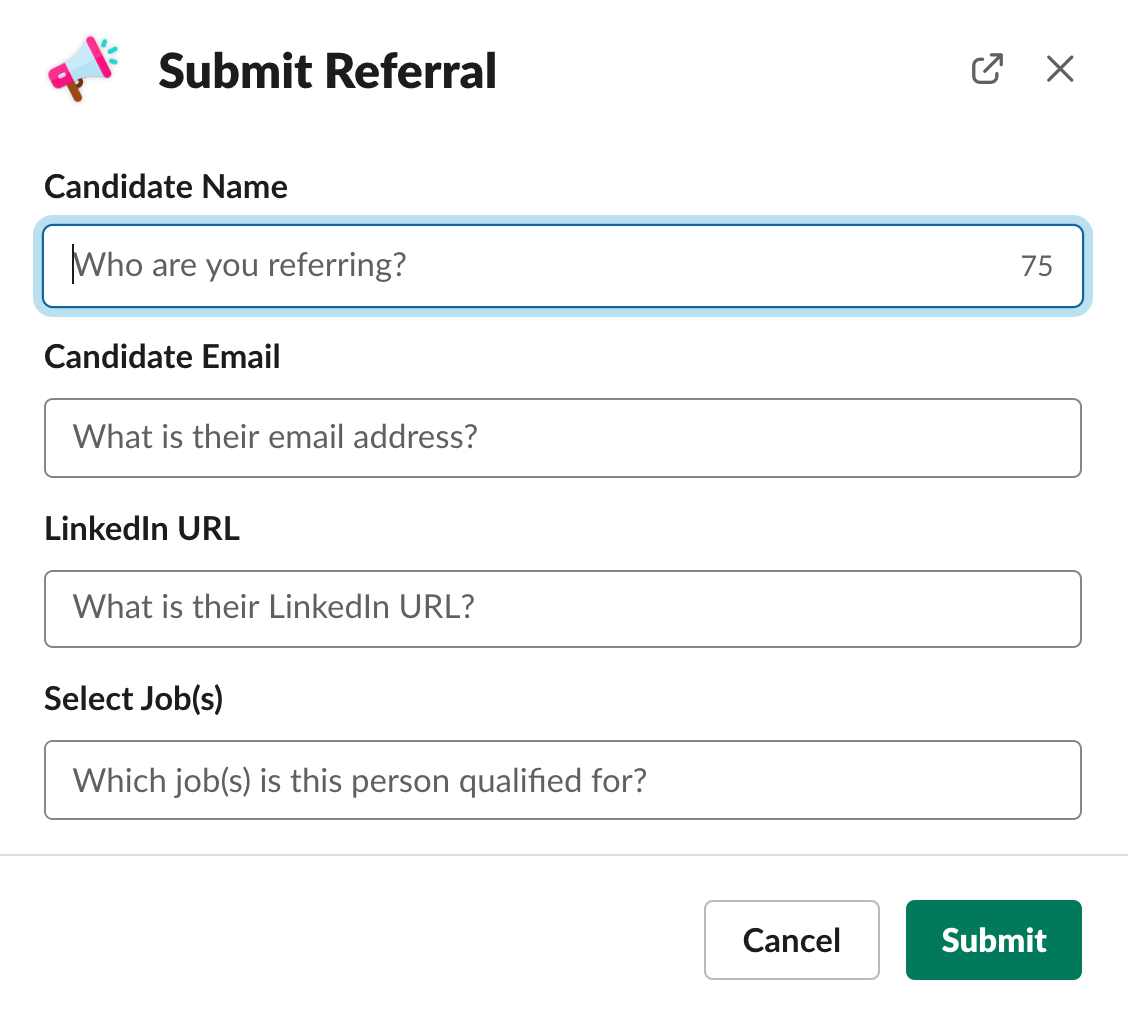 After a referral is submitted, the candidate/opportunity will populate in Greenhouse with the proper user/referrer attributed.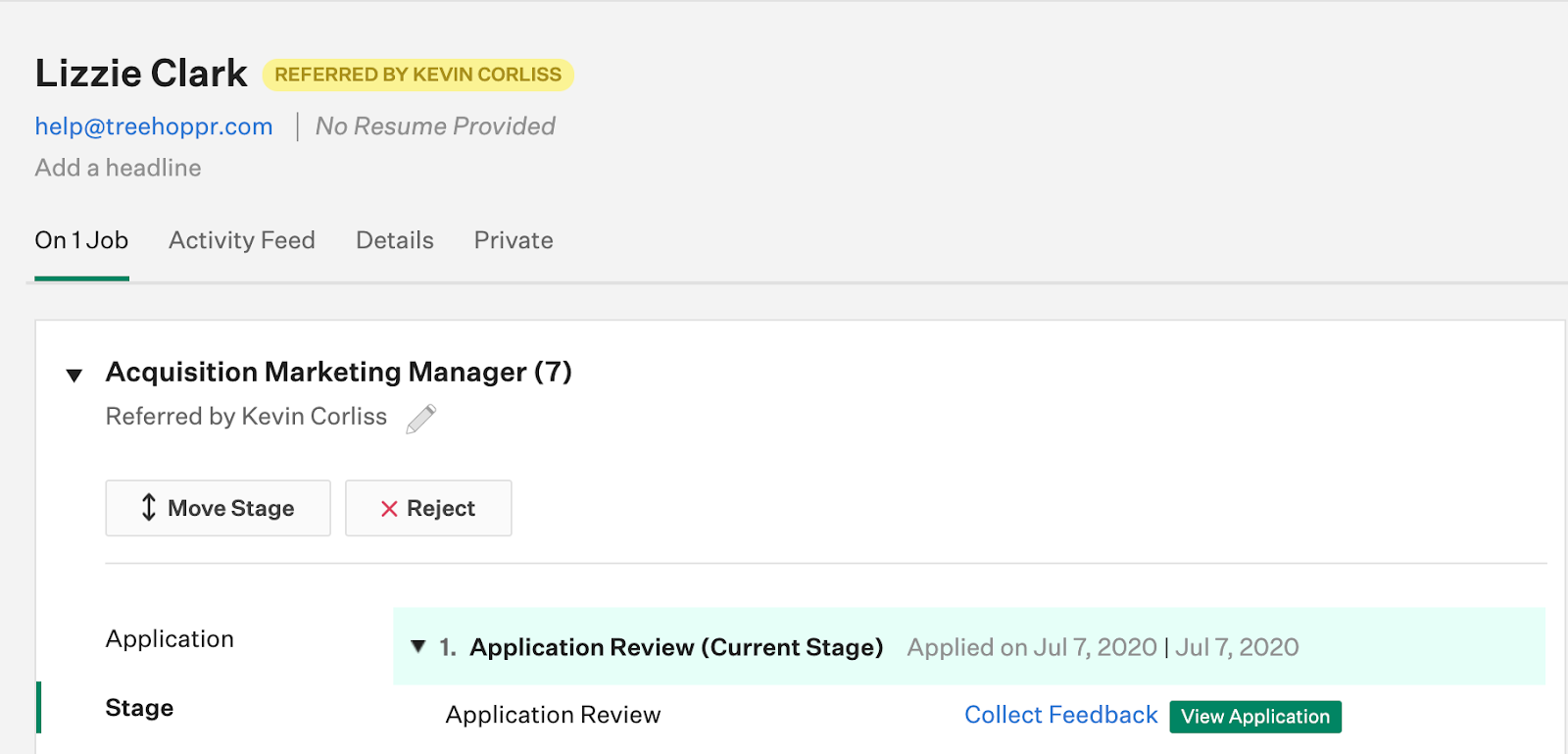 As candidates are updated and moved through stages in Greenhouse, Referrals ⚡ by Roots will reflect those updates in Slack, so that the user can keep track of their submissions without needing to ping admins/recruiters for updates.


To learn more about the Referrals ⚡ by Roots's feature set, check out the demo video listed here.