In an effort to improve our suite of products, Greenhouse Software regularly releases new product features, updates, and improvements. Stay up-to-date with what's new at Greenhouse by Following our Release Notes.
Find our releases for this week below:
Greenhouse Recruiting
Coming soon: Users will soon be able to assign a scorecard! This upcoming feature allows you to send a scorecard request to a member of your team without scheduling them to conduct an interview. Once assigned a scorecard, users will be able to view the interview kit and scorecard for the candidate. More details to come.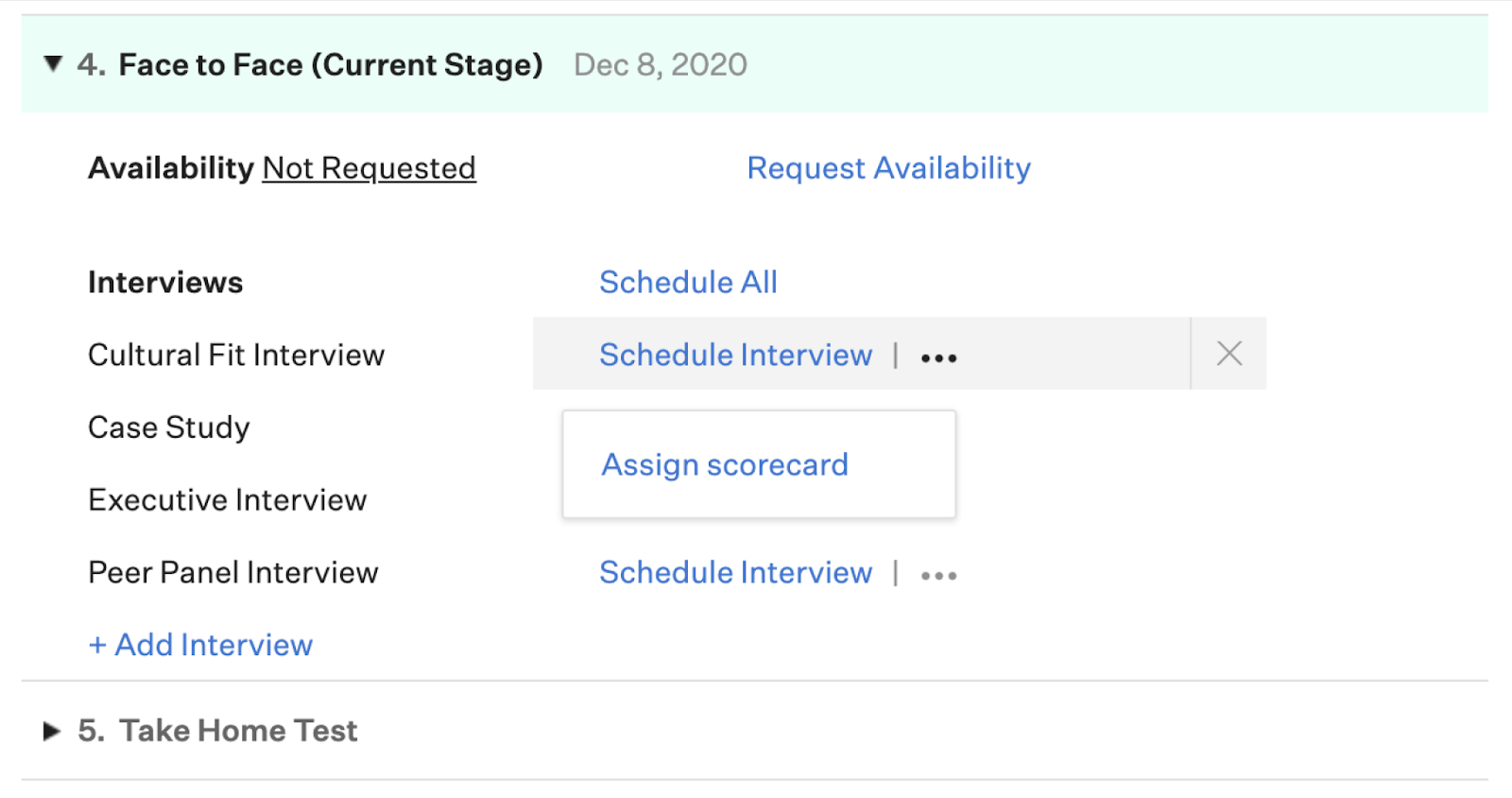 Bug Fixes
In Greenhouse Recruiting, we resolved a Prospect Conversion report issue that caused incorrect candidate counts to be shown for Milestones containing multiple stages. We apologize for any trouble this caused your team.
We also resolved an error users encountered after clicking Preview on a job board's Edit Post Settings page.
We fixed a bug that caused previously anonymized candidate applications to be included when applying the data to be deleted filter to the candidates list.
In the Harvest API, the GET job post request endpoint now correctly reflects if the job post requires a cover letter or not.