Mercer | Mettl's mission is to enable organizations to build winning teams by making credible people decisions across two key areas: acquisition and development. Since its inception in 2010, Mercer | Mettl has partnered with 4000+ corporates, 31 sector skill councils/government departments, and 150+ educational institutions across 90+ countries.
Mettl's research-backed assessments, efficient cloud platform, and in-depth analytics help them deliver transformative results for clients and their employees. Mettl creates customized assessments across the employee lifecycle, including pre-hiring screening, candidate skills assessment, training and development programs for employees/students, certification exams, contests and beyond.
Using analysis and insights as catalysts for change, Mettl anticipates and understands the individual impact of business decisions, now and in the future. Mettl sees people's current and future needs through a lens of innovation, and their holistic view, specialized expertise, and deep analytical rigor underpin each and every idea and solution they offer.
Note: To enable the integration, your organization must have an Enterprise account with Mettl.
Greenhouse Recruiting's integration with Mettl allows you to add an assessment to a job's interview plan. In this article, we will cover:
Enable the Greenhouse Recruiting / Mettl integration
To start, contact your Mettl representative to request your organization-level API key. Once you have received your API key, click here to open a ticket with the Greenhouse Support team.
Note: Do not send the API key in this initial email.
The Greenhouse Support team will respond with a SendSafely link for you to enter your API key. A notification will be sent to the Greenhouse Support team after you have entered your API key and they will email you to confirm that your API key has been set up in your account and your integration is enabled.
Note: To verify your identity, the Greenhouse Support team might request you provide a Support Verification Code before adding the API key to your organization's account.
Add the Mettl stage to a job's interview plan
Once the Greenhouse Recruiting / Mettl integration is enabled for your Greenhouse Recruiting account, you can add Mettl as an interview stage.
To do this for an existing job, navigate to a job (All Jobs > job name) and click Job Setup from the job navigation bar. From the Job Setup page, navigate to Interview Plan on the left-hand panel.

On the subsequent page, click + Add a Stage.

From the Add Stage dialog box, select the Mettl stage. When finished, click Add to apply the stage to the job's interview plan.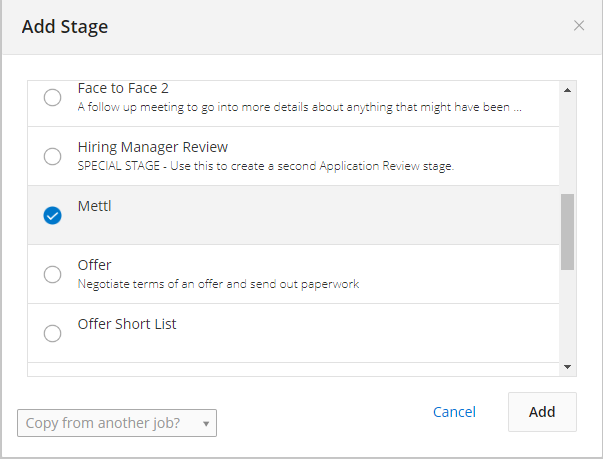 Send and review the test
Now Mettl is available as a hiring stage for the job.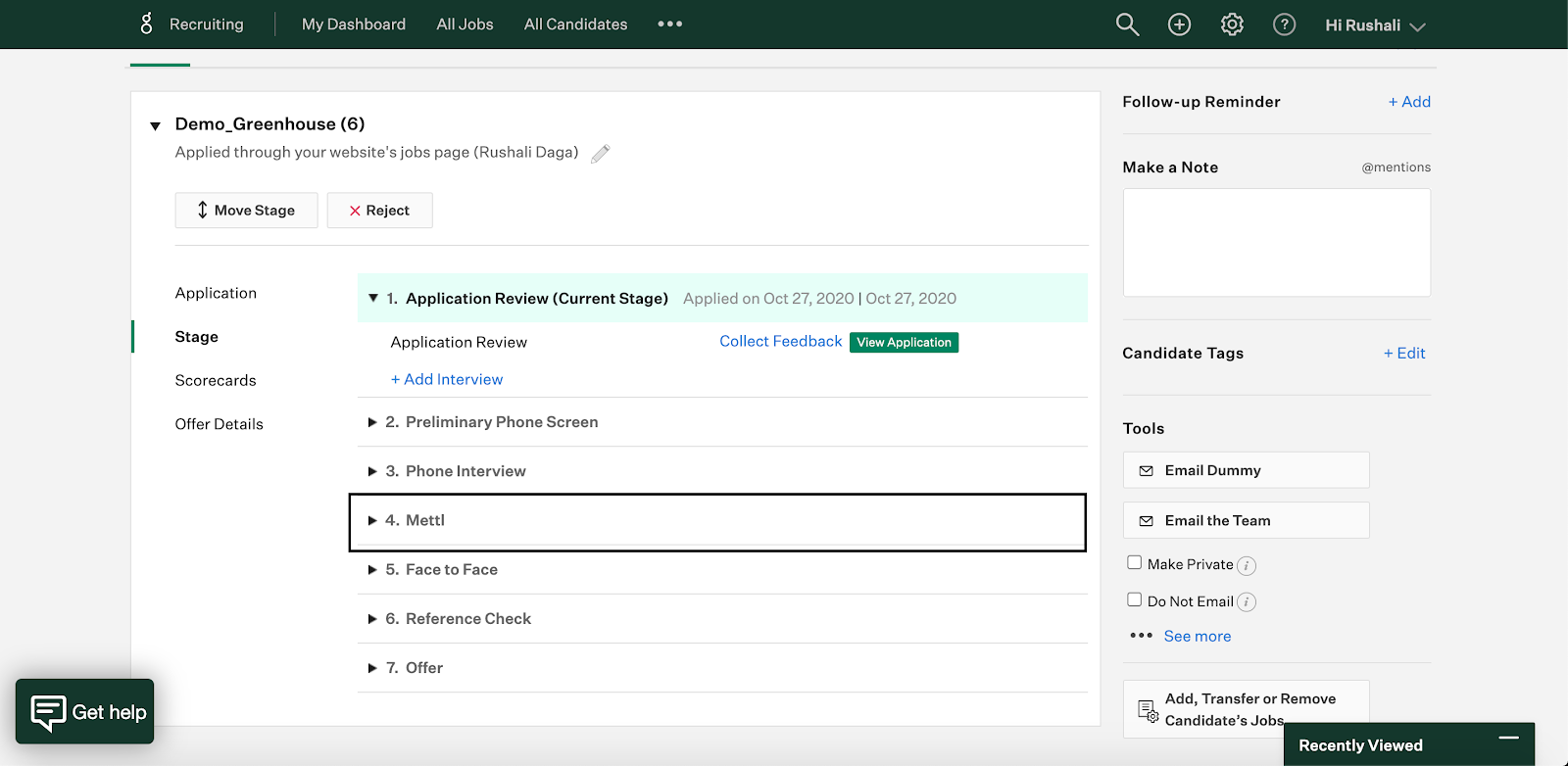 After moving the candidate to the Mettl stage, click Send test to assign an assessment to the candidate from the assessments present in your account on Mettl.
Note: When you click to send a test from Greenhouse Recruiting, the interview instructions are actually sent by Mettl.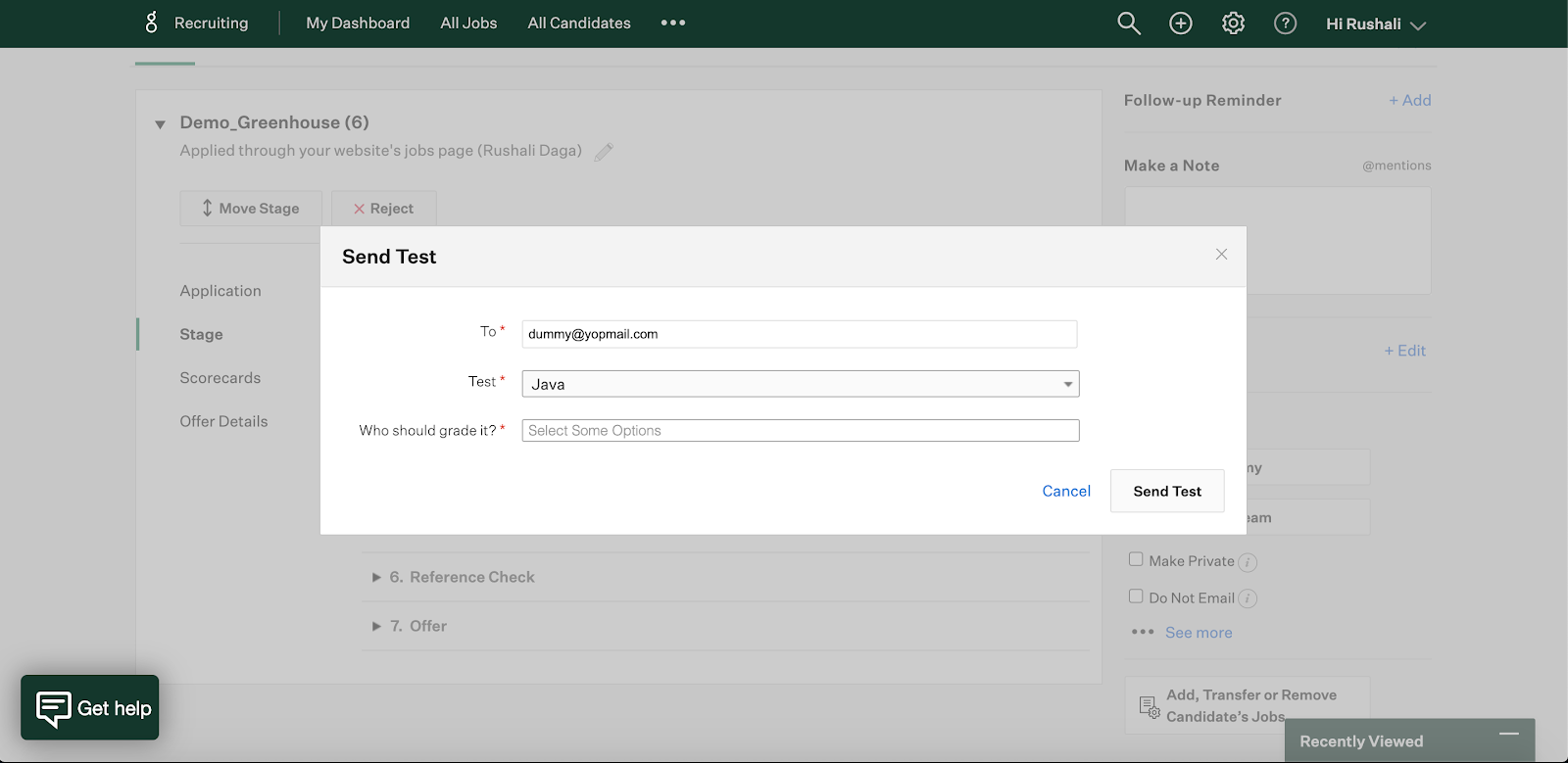 The candidate will receive an Email from Mettl with the test link, from which they can directly start the assessment.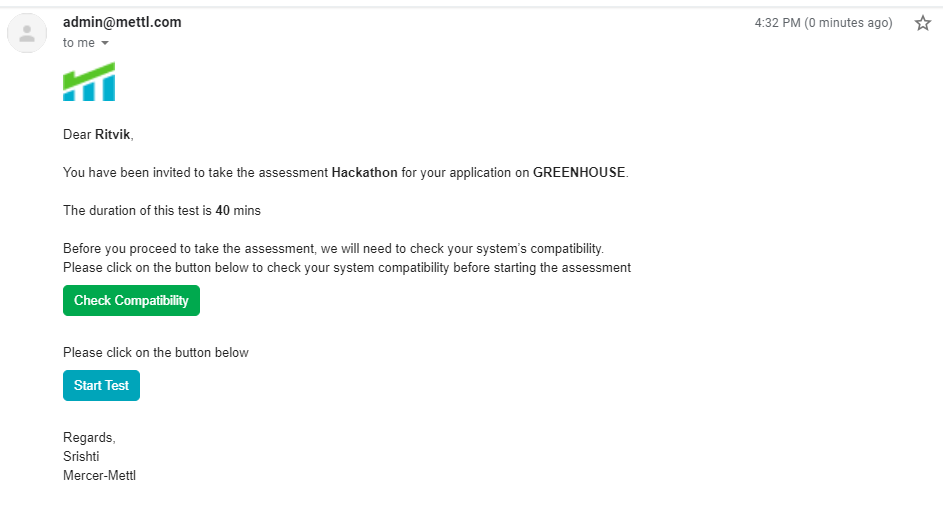 After the candidate has completed the assessment, the candidate's result will be available in Greenhouse Recruiting along with the candidate's report. Click Mettl to view the candidate's Mettl assessment results.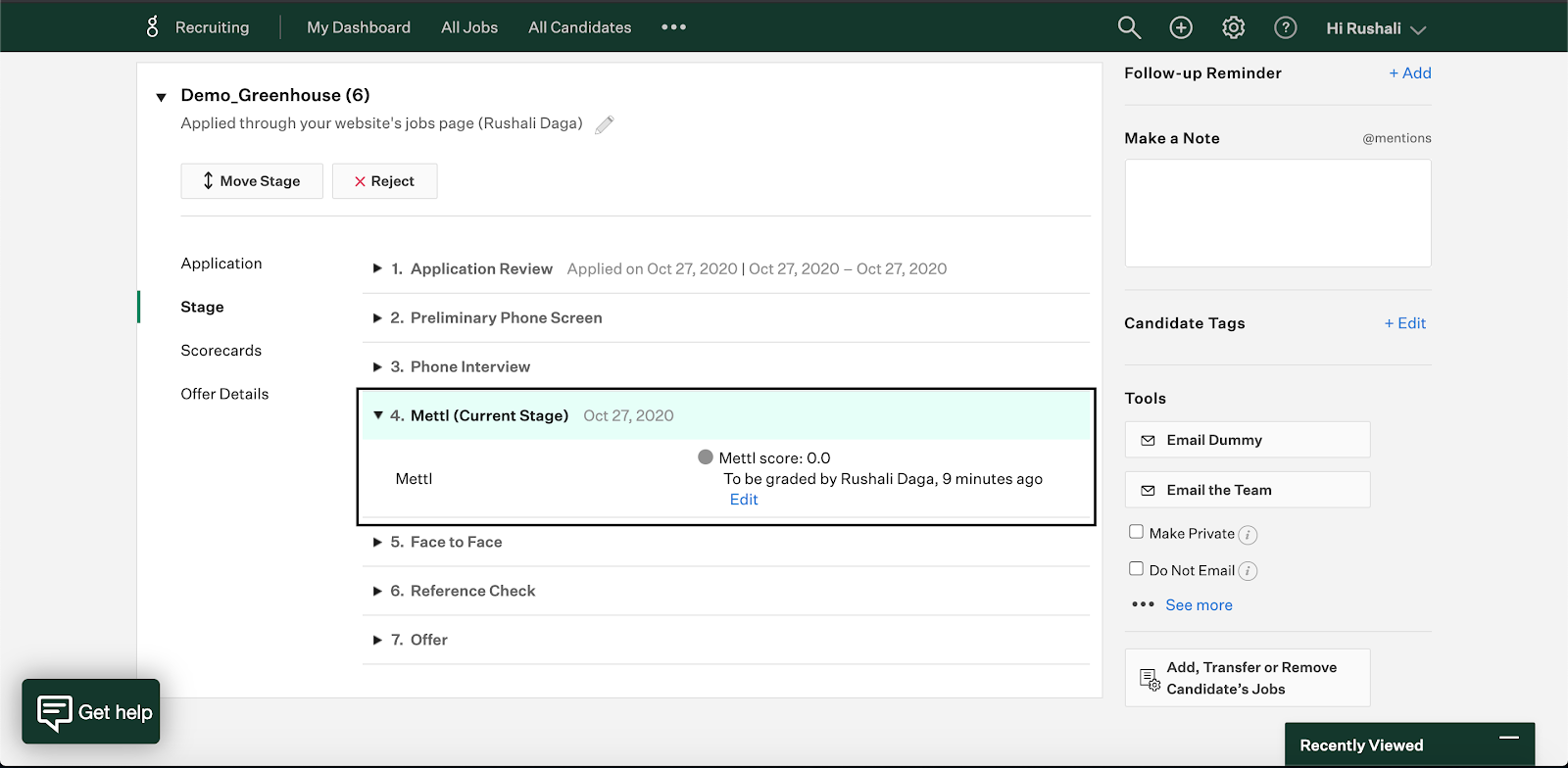 From the subsequent page, click View Report to review the candidate's full results.