The Employment Status field is used to indicate a New Hire's type of employment (part-time, contract, full-time, etc), and can be used as criteria to auto-assign specific tasks to the New Hire's onboarding plan. The Employment Status field is pre-populated with default options that your organization can edit to match your unique need.
In this article we will cover how to edit an existing option for the Employment Status field.
Begin by navigating to the Employment Status Edit Field page. From the noted page, double-click the cell you wish to edit. You can edit the Display Name and/or the External Value. The Internal Key cannot be edited.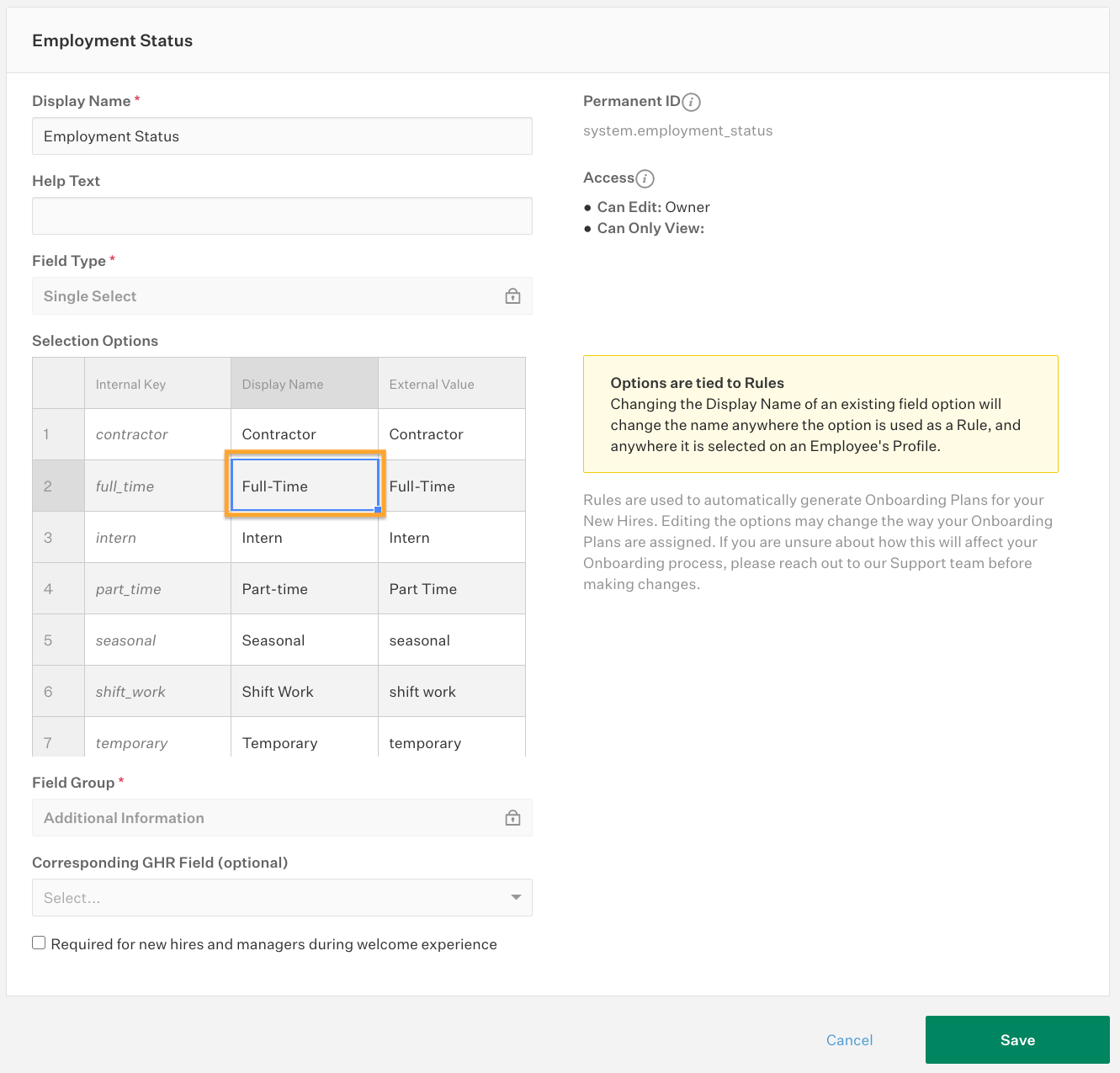 Once the appropriate cell is selected, type in your changes. Repeat these steps to edit as many options as needed. When you are finished with all changes, click Save at the bottom of the page.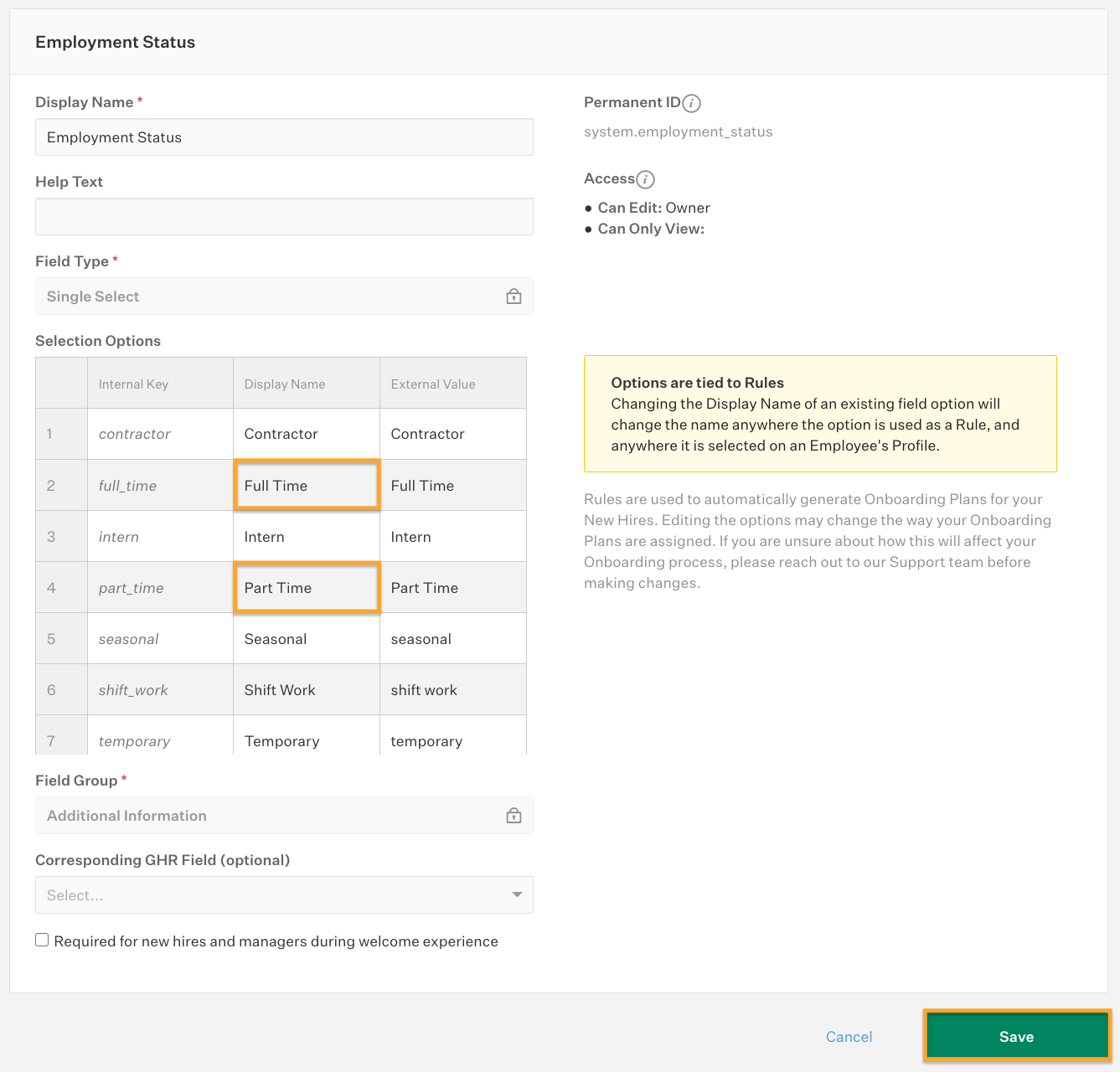 Your updates will be reflected anywhere edited option is used throughout Greenhouse Onboarding.
Example: Above, the option Full-Time was changed to Full Time. Any employee profiles previously assigned the Full-Time Employment Status option will be updated to the new display value of Full Time. In addition, any rules previously configured based on a Full-Time option will now be configured based on a Full Time option.