In an effort to improve our suite of products, Greenhouse Software regularly releases new product features, updates, and improvements. Stay up-to-date with what's new at Greenhouse by Following our Release Notes.
Find our releases for this week below:
Greenhouse Recruiting
Coming Soon: Candidate Name Pronunciation will be available soon for organizations with Inclusion! Getting the correct pronunciation of a candidate's name is an important part of making a good first impression and demonstrating an inclusive workplace. The Candidate Name Pronunciation feature will help your team do just that by empowering a candidate to share their name pronunciation with you before an interview even takes place.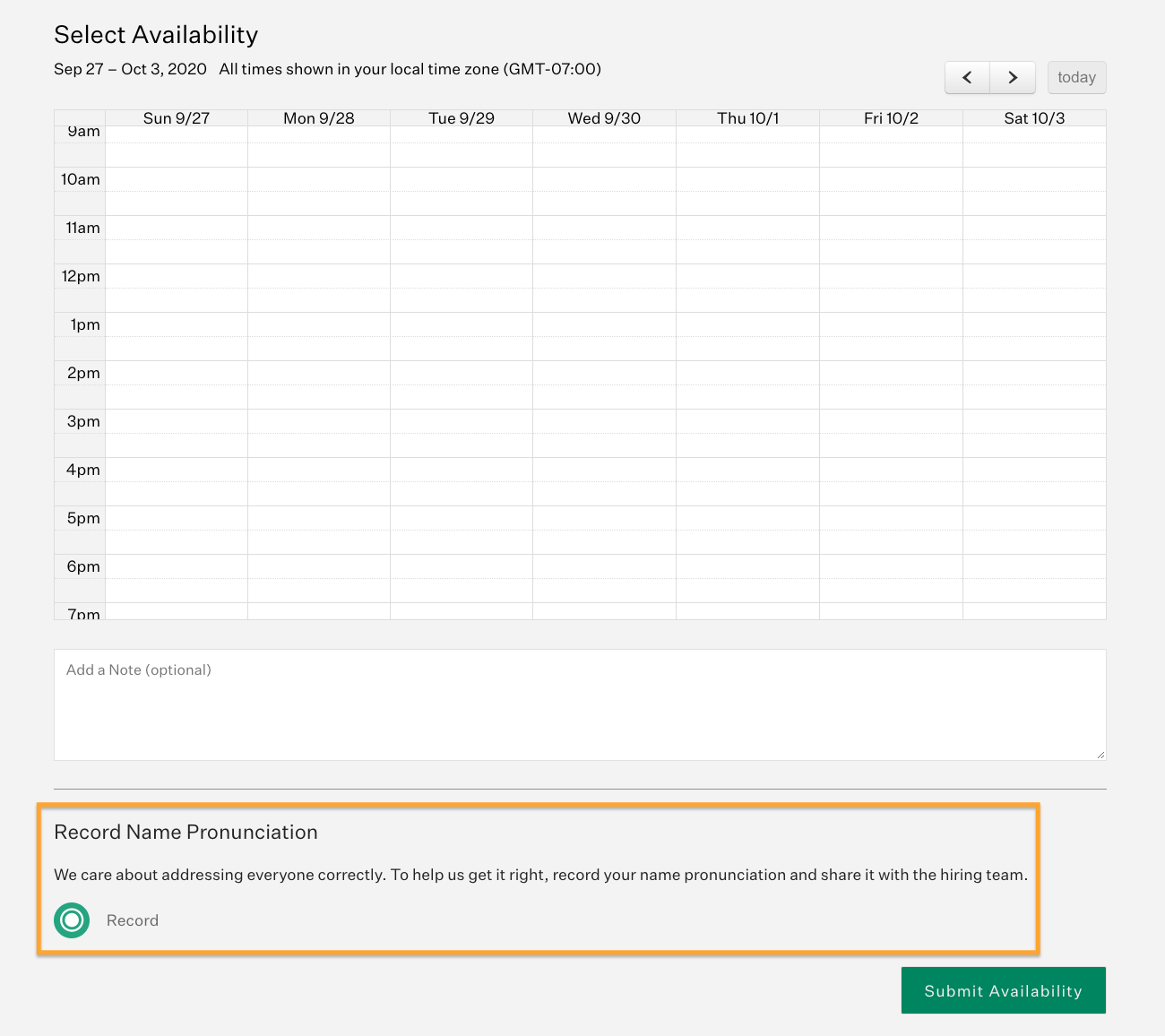 API
| | |
| --- | --- |
| Date | Description |
| September 28, 2020 | In Harvest API, "Required" field added to Demographic Questions. |
BI Connector
We are making changes to the Greenhouse BI Connector schema on October 15, 2020. Click here to learn more.
Bug Fixes
In Greenhouse Recruiting, we resolved an error that occurred if a user attempted to download an Interview Kit via the Download kit as PDF option.
We fixed an Outlook 365 integration issue in which scheduling yourself as an interviewer often resulted in you being removed unexpectedly from the interview event; clicking Update for the interview then re-added you to the event. We apologize for any trouble this caused your team.
Job Admins with the permission Can see private notes, salary info, manage offers, request approval, and approve jobs/offers are now able to edit private custom application fields on prospect profiles.
We updated the GDPR Explicit Consent data deletion workflow to clarify hired candidates will not be queued for data deletion.
The Candidate Availability

page now displays the name of the job post to which the candidate applied. Previously, this page displayed the name of the oldest job post associated with the job.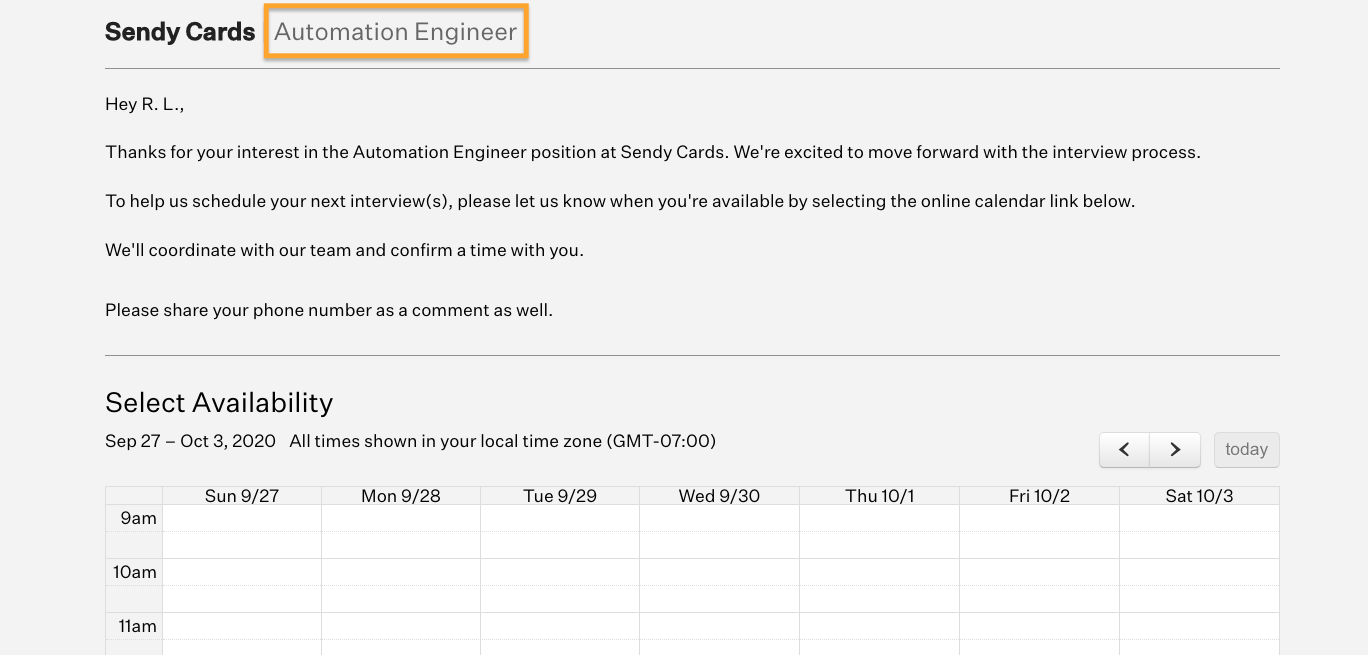 In Greenhouse Onboarding, we resolved a Welcome Experience preview issue that prevented some fields from appearing as expected. This issue was specific to the preview mode; the impacted fields were visible to New Hires as they advanced through the Welcome Experience.