In an effort to improve our suite of products, Greenhouse Software regularly releases new product features, updates, and improvements. Stay up-to-date with what's new at Greenhouse by Following our Release Notes.
Find our releases for this week below:
Greenhouse Recruiting
Coming Soon: We're updating interviewer permissions to make scheduling and permissions management easier! Simplified interviewing permissions will eliminate the need to assign users to jobs before scheduling them for interviews, and also will stop non-Admins from viewing candidates on jobs unless they are specifically assigned to an interview. Click here to learn more.
We're excited to share standardized descriptions on job and prospect posts also will be available soon! Standardized post descriptions will allow you to easily add a company overview, benefits and perks details, and more to every post on your job board. More details to come.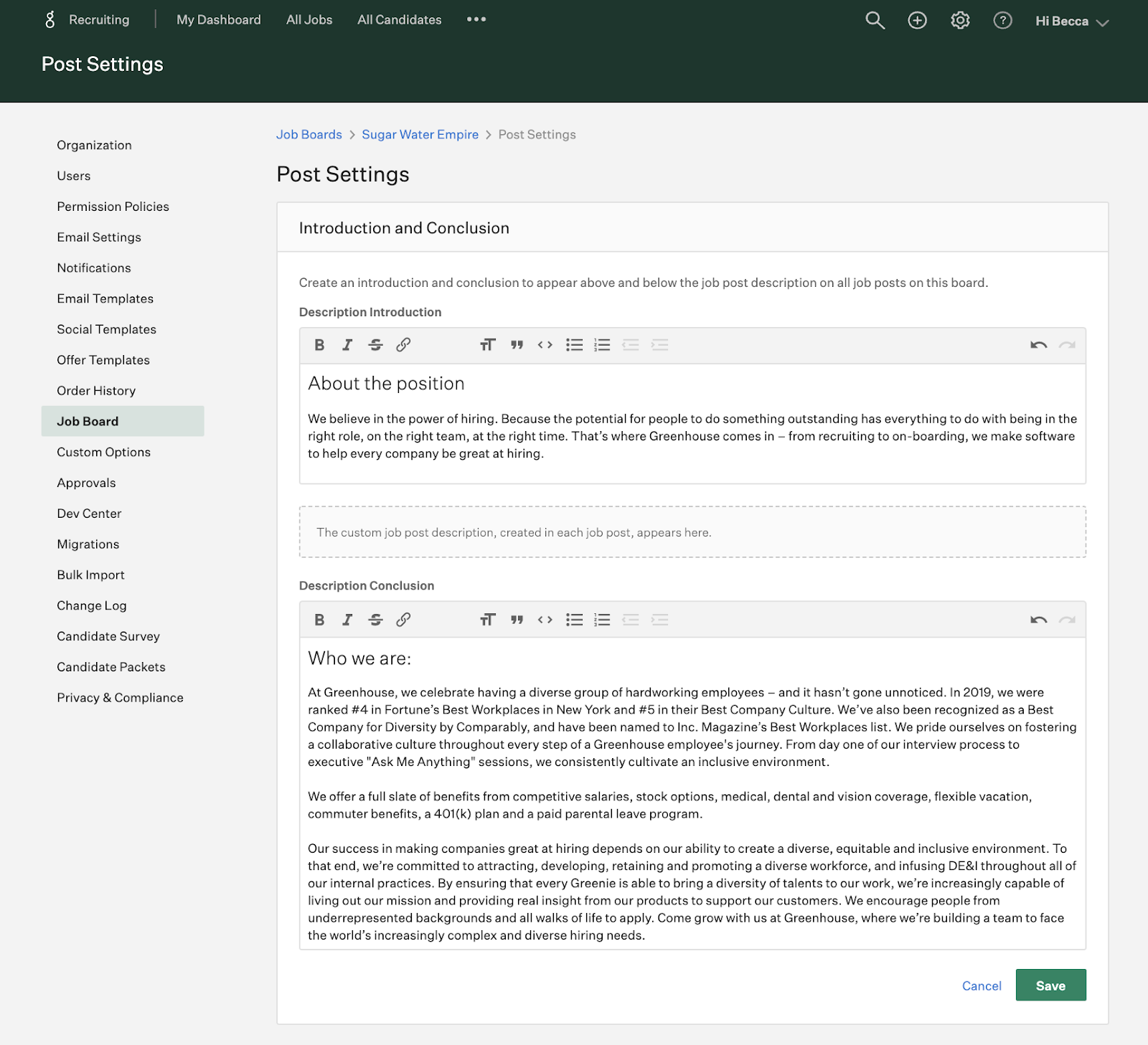 Bug Fixes
In Greenhouse Recruiting, we resolved an issue that caused some candidates to receive multiple Application Confirmation emails after applying to a job, followed by an email stating their application was not processed. Please note the impacted candidate applications were submitted successfully and no data was lost. Our sincere apologies for any trouble or concern this caused your team or candidates.
We also fixed a bug that prevented the Change Rejection Details modal from scrolling as expected when editing the rejection reason for a previously rejected candidate. This issue was specific to selecting a new rejection reason that added custom rejection question fields to the modal.
We rolled back a Harvest API update that caused slow response times for the Jobs endpoint.
In Greenhouse Onboarding, we fixed a bulk onboarding bug that caused countersigners to not be assigned correctly to e-signature documents.