In an effort to improve our suite of products, Greenhouse Software regularly releases new product features, updates, and improvements. Stay up-to-date with what's new at Greenhouse by Following our Release Notes.
Find our releases for this week below:
Integrations
Bug Fixes
In Greenhouse Recruiting, we fixed a bug that caused some users to encounter a blank page when scheduling interviews via Open in Google. Moving forward, clicking Open in Google will direct a user to their Google Calendar Add Event page as expected. We apologize for any trouble this caused your team.
We fixed a bug that prevented some candidates from appearing in the Needs Decision view despite having all relevant scorecards submitted.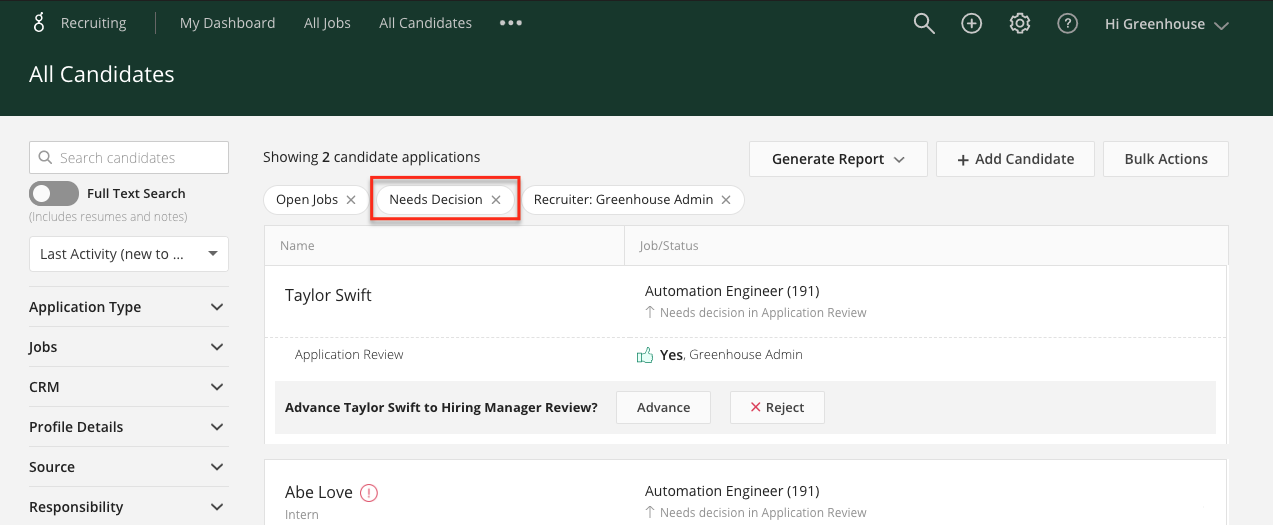 We resolved a bug that caused formatting issues when exporting Candidate Reports to Google Sheets using the Greenhouse Report Connector. This bug specifically impacted Candidate Reports that included long textbox fields mapped from application questions.
We fixed a bug that prevented an Office from being deleted at the organization level if it was set as the location for any job posts.
Finally, we fixed a bug that caused scorecard comments created using rich text to be displayed in email notifications with HTML, rather than with rich text.