Otta is a marketplace that connects the world's fast-growing technology companies with talented and ambitious job seekers. Otta's mission is to be the only place candidates need to go to find and secure roles at the world's most innovative companies. Otta helps companies attract the best candidates by writing great company profiles that collect all the information candidates look for in one place. In addition to finding relevant job postings, candidates can create a profile to be sourced by internal talent teams at top companies.
Greenhouse Recruiting's integration with Otta allows users to source, access, engage, and track candidates from Otta. In this article, we will cover how to:
Enable the Greenhouse Recruiting / Otta integration
To enable the integration, log into your account at https://hire.otta.com. Navigate to the Profile page and click ATS Integration in the left-hand panel.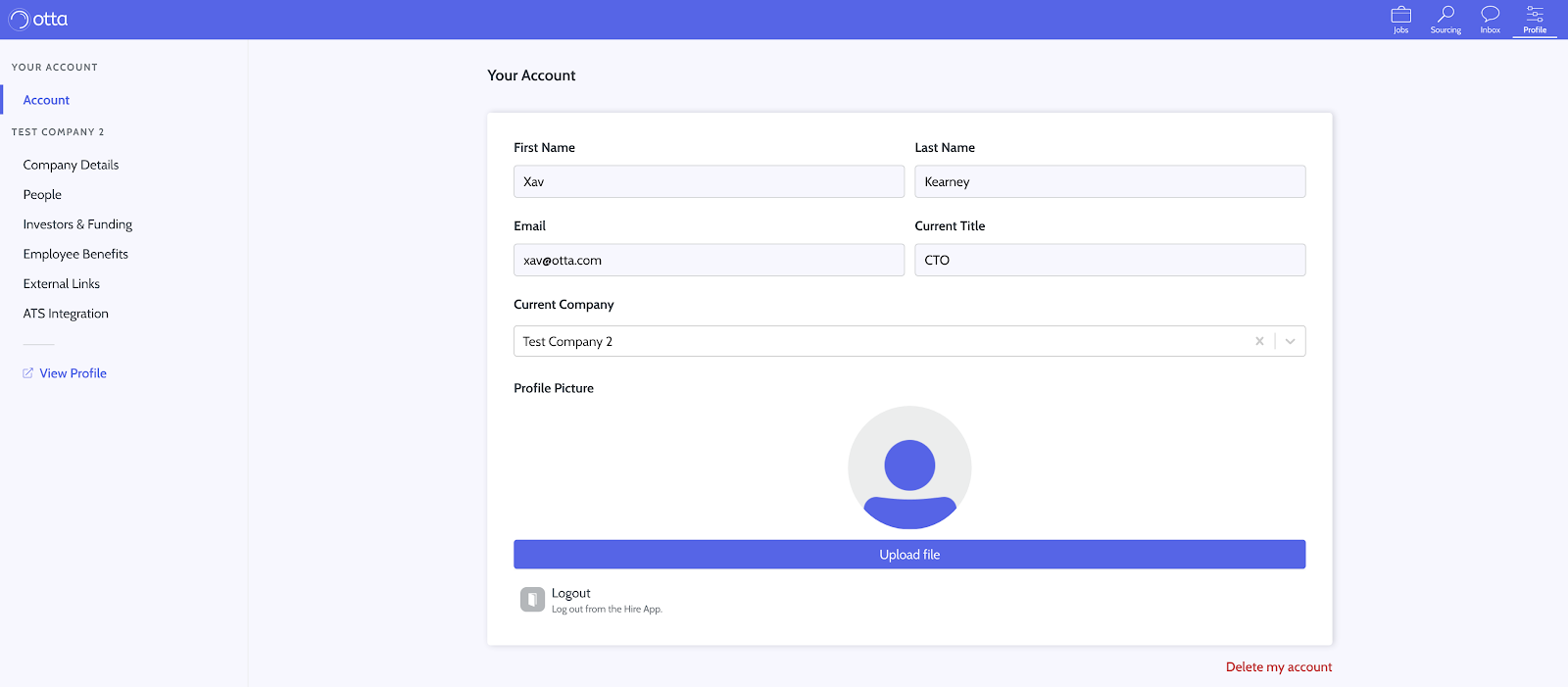 From the ATS Integration page, click Connect to Greenhouse.

Follow the OAuth flow to grant permissions to Otta. Once the flow is complete, you will be redirected and your Greenhouse Recruiting / Otta integration will be enabled.

Add candidates to Greenhouse Recruiting
To add candidates, begin by logging into your account at https://hire.otta.com. Navigate to your Inbox, and then navigate to the job and candidate you would like to export from the Sourced tab to Greenhouse Recruiting.

Click on a conversation with a candidate. To add the candidate to Greenhouse Recruiting, click Send to Greenhouse on the right-hand panel.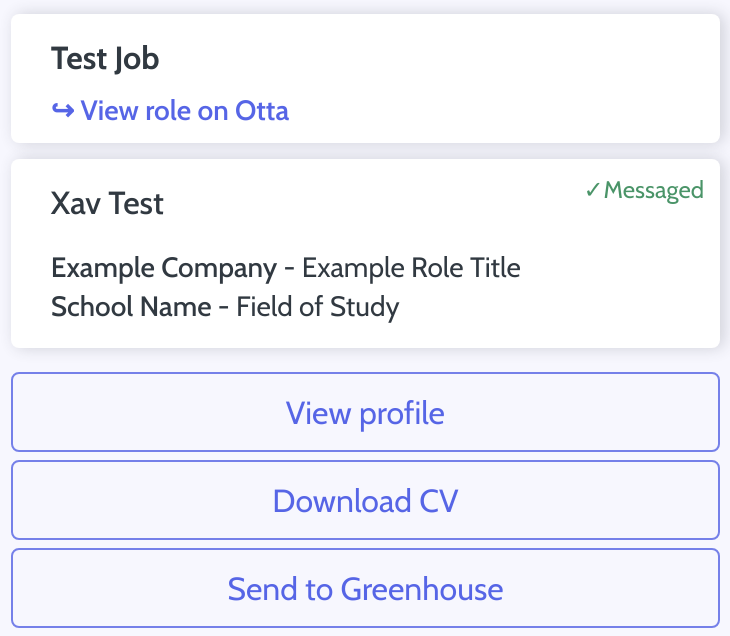 Once the candidate has been sent to Greenhouse Recruiting, you will see a View in Greenhouse button. You can click this button to view the exported candidate in your Greenhouse Recruiting account.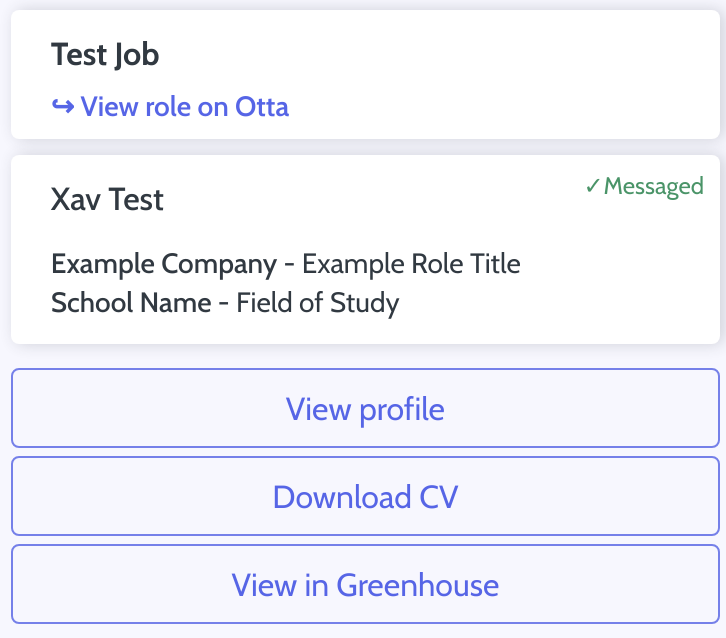 Candidates are added to your Greenhouse Recruiting account with an attached resume, email address, and social URLs.
Additional resources
If the Connect to Greenhouse button is not available in your Otta account, please contact the Otta team to verify your company is configured to use Greenhouse Recruiting.
Please contact hello@otta.com for troubleshooting assistance regarding the integration.