In an effort to improve our suite of products, Greenhouse Software regularly releases new product features, updates, and improvements. Stay up-to-date with what's new at Greenhouse by Following our Release Notes.
Find our releases for this week below:
Greenhouse Recruiting
Essential Candidate Reports are now available! Pull a candidate report directly from the All Candidates page (without needing to export!) for up to 1,000 candidates with our newest report. Click here to learn more.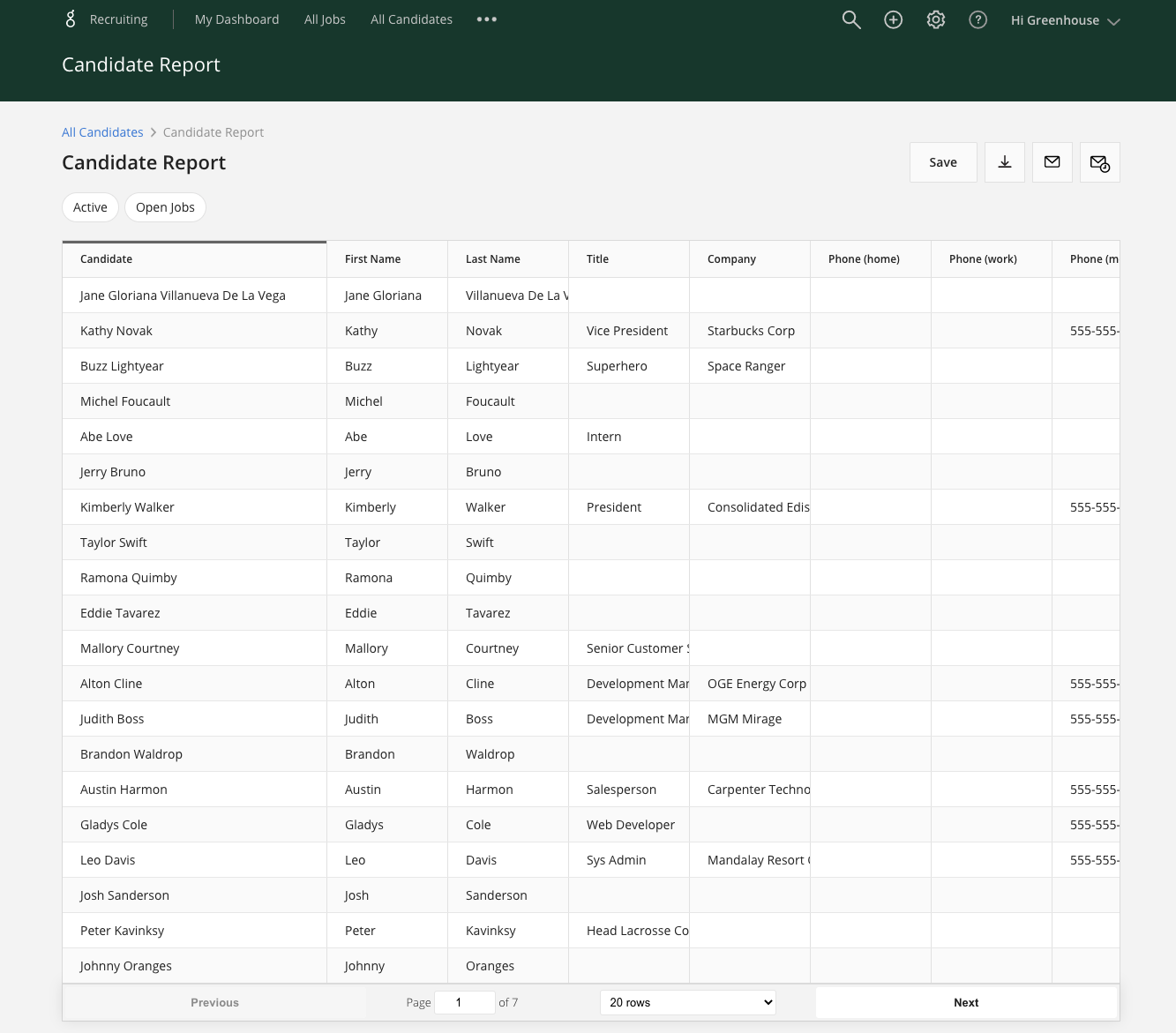 Greenhouse Onboarding
We've added the ability for Owners to delete the default W-4 and I-9 templates in your Greenhouse Onboarding account! A deleted template will no longer be available to assign to future new hires, but any documents previously created from the template will remain active and can still be signed, viewed, and downloaded.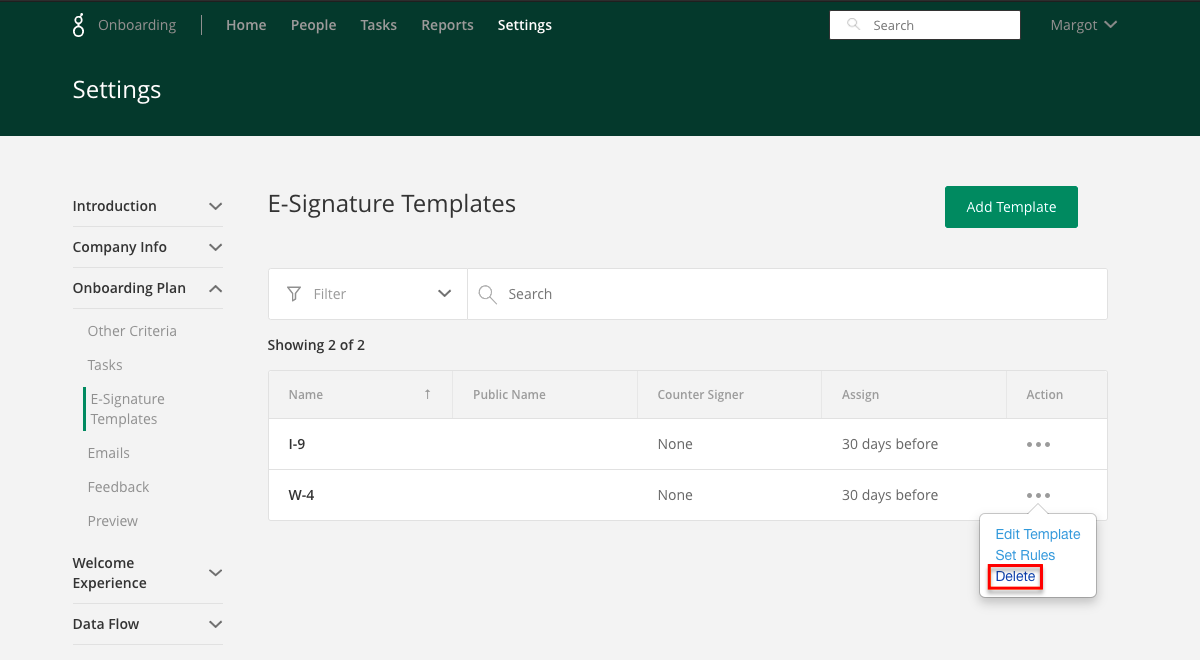 Documents pending signature from a counter signer now display the counter signer's name, allowing your team to follow up internally more easily when a signature process stalls.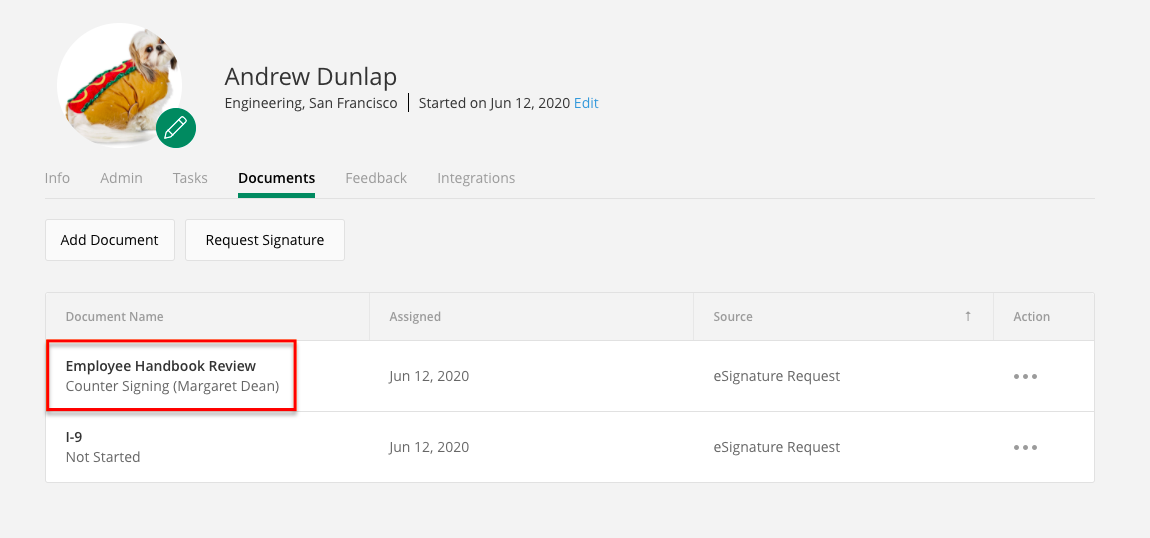 Bug Fixes
In Greenhouse Recruiting, we resolved a Single Sign-On issue that prevented our system from processing changes to an organization's subdomain correctly. We apologize for any trouble this might have caused your team.
We fixed a bug that prevented Chinese characters from displaying correctly on exported scorecards. Moving forward, scorecards which contain Chinese characters will retain the correct formatting for the characters when exporting to PDF.
We resolved an issue in which marking a candidate as hired automatically rejected the candidate on any other jobs to which they had applied. A candidate will now be rejected on other jobs only if the Reject this candidate from # jobs box is checked in the Accept Offer workflow.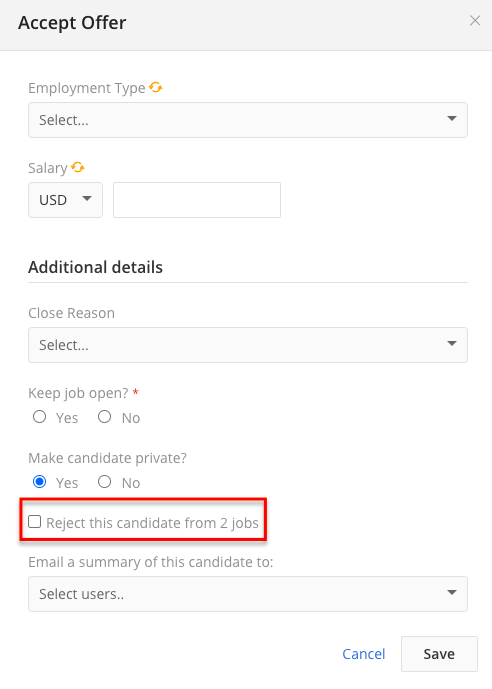 We fixed a user-reported issue in which job post request emails for offline job posts contained a URL that directed candidates to an error page rather than to the job post questions.
We resolved an issue that caused some office locations not to appear as expected in the Offices dropdown menu.
We previously released a fix to ensure a candidate rejected during the offer stage is disassociated with the job's opening ID, allowing that opening ID to be associated with another candidate's offer, or closed entirely if needed. This week, we released an update to clean up data predating that fix, ensuring no opening IDs are still tied to historic deprecated candidate offers.
Report Builder's Build a Report modal was updated to make the Build Report button more easily accessible on smaller computer screens.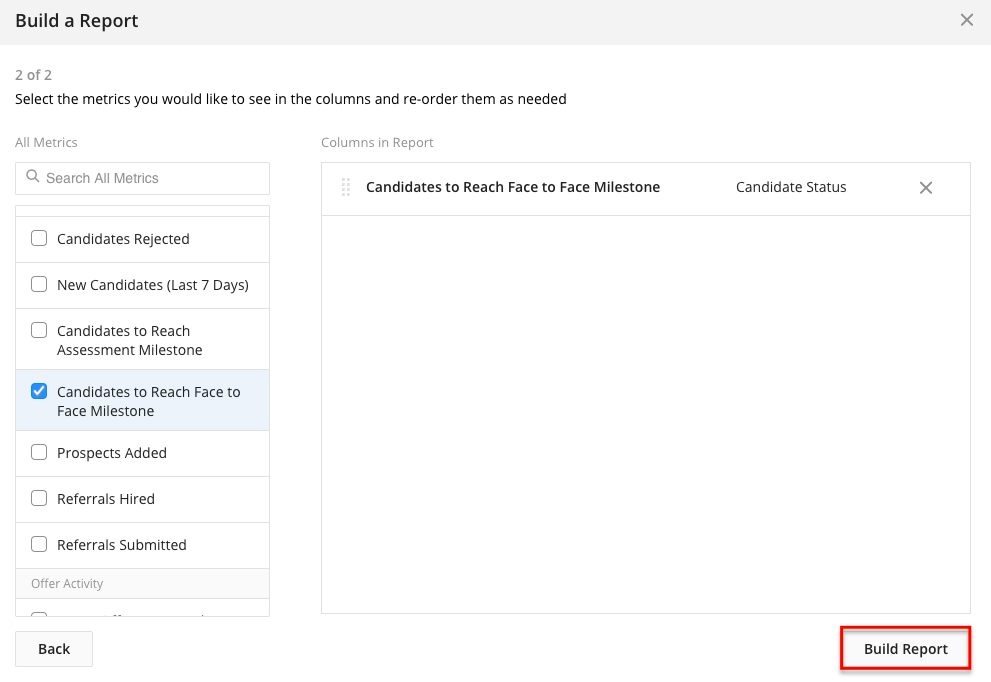 In CRM, we fixed a Prospect Review bug that caused the first prospect rejected in a session to receive duplicate rejection emails, and all other prospects rejected in the session not to receive a rejection email at all. We apologize for the trouble this might have caused your team.