Permissions: Site Admin, and Job Admin, who can manage company email and social media templates
Product tier: Available to all subscription tiers
When explicit consent is selected as the legal basis for your organization's GDPR configuration, any prospect or candidate that enters your account will need to provide consent to have their data collected, stored, and processed.
Anyone under a data retention rule that does not enter through a consent portal will be sent a consent request email automatically. Additionally, this email can be manually sent to pre-existing candidates and / or prospects in your account who have not yet given consent.
In this article, we will cover how to edit the copy of the consent request email.
To edit the consent request email template, click the Configure icon
on your navigation bar, then select Email Templates on the left.
=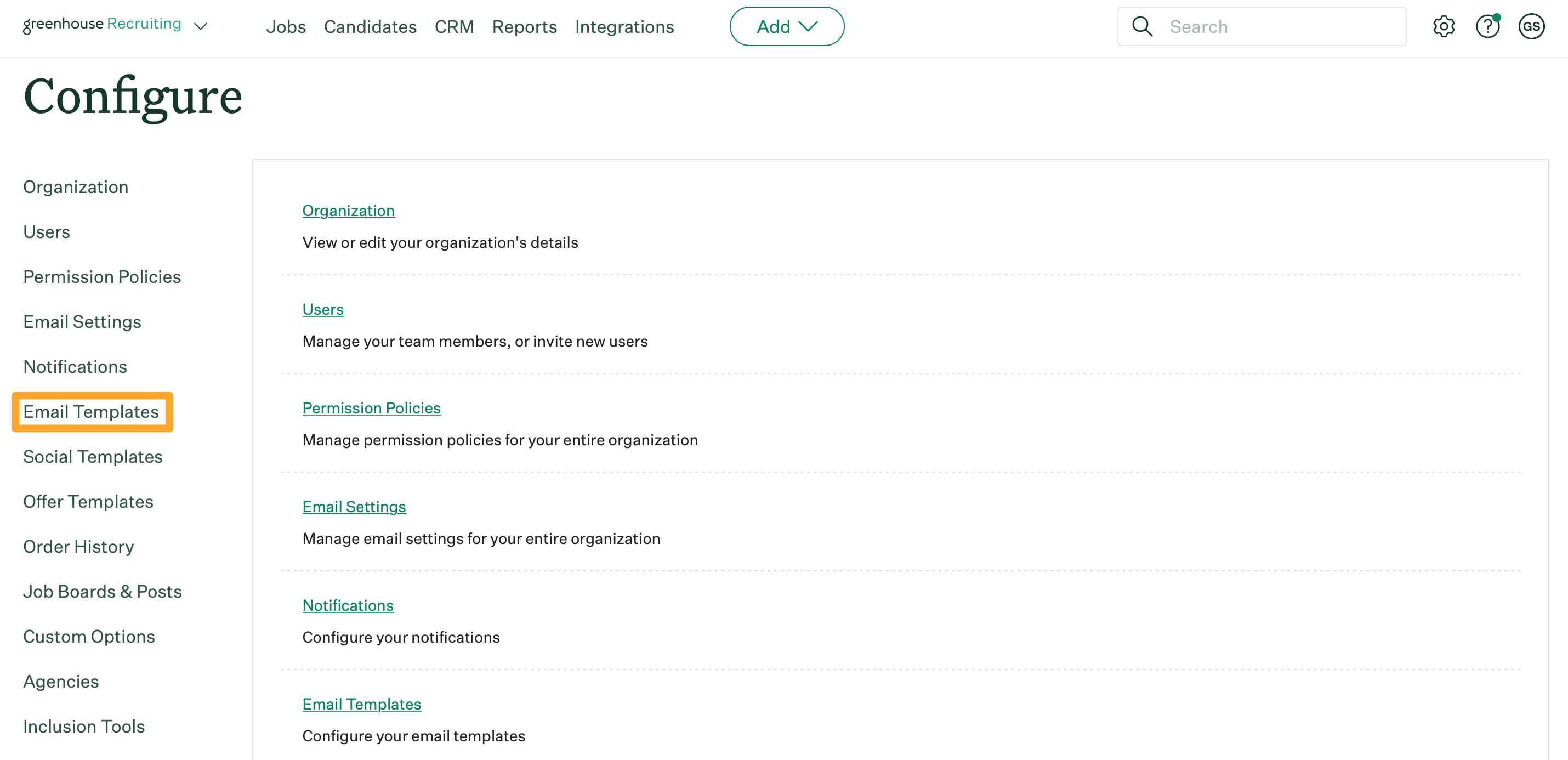 Navigate to your default GDPR notification under Organization-Wide Templates and click the Edit icon

beside the Default GDPR Notification template.
From the Edit Email Template page, input a name for the template, sender address, and subject heading for the email in the appropriate fields.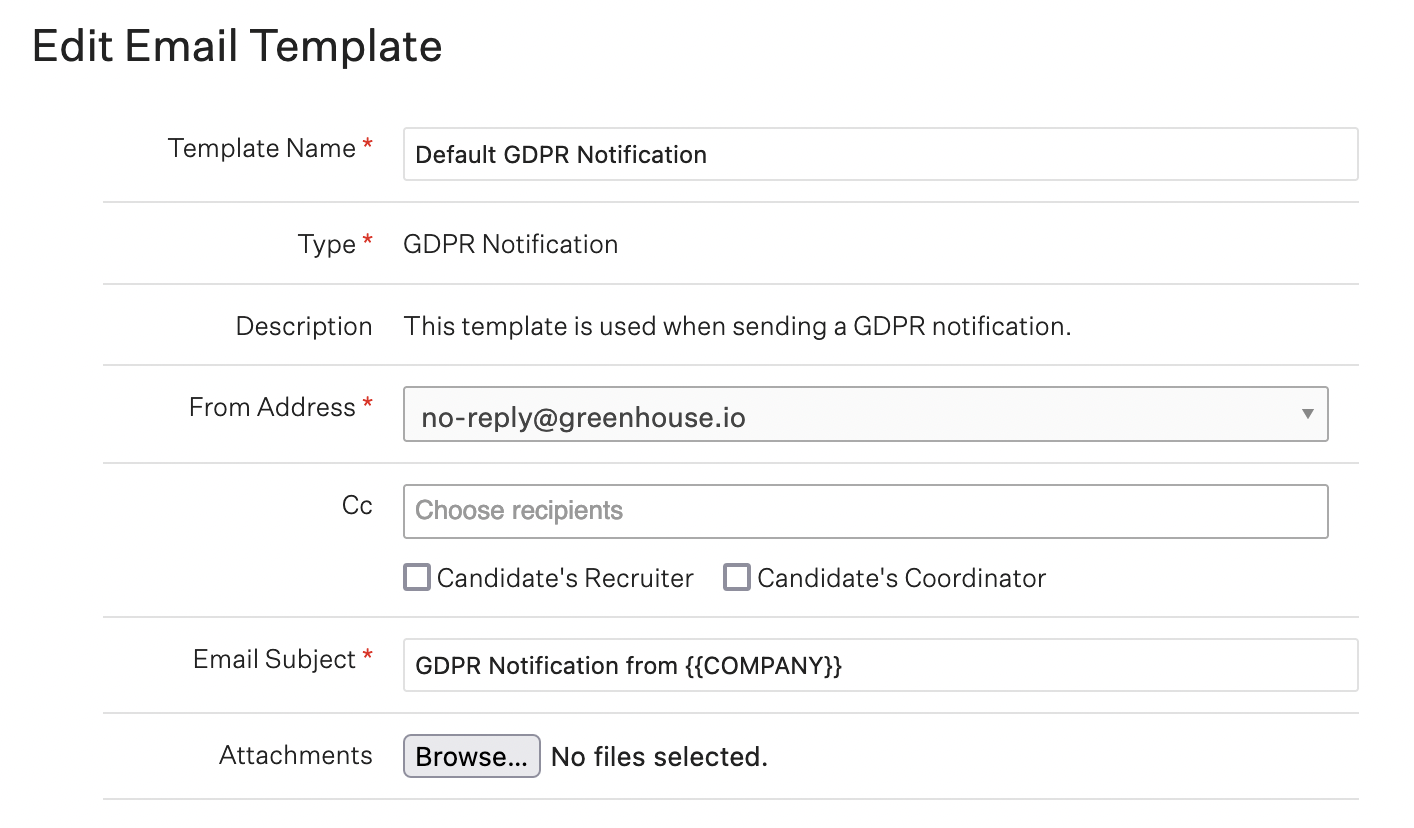 Enter the text that will be automatically sent to candidates whose data you're collecting.
Note: You should seek the advice of your legal counsel to prepare this language as it applies to your business.
When finished, click Save.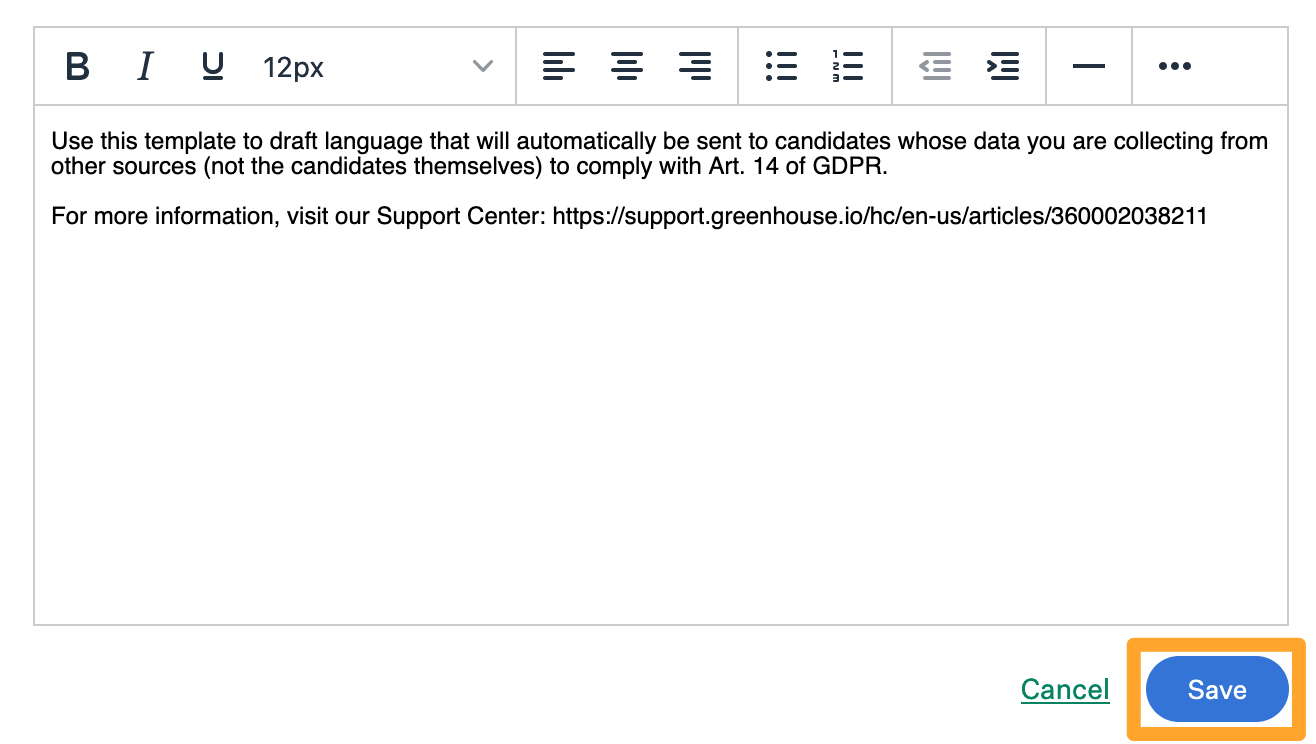 Greenhouse Recruiting will automatically append buttons to Give Consent or Deny Consent to the end of the email when it is delivered to candidates or prospects. The text of these buttons is non-editable.
Note: For candidates with an active consent request, it's possible to resend a GDPR consent request email to a candidate. In this case, the 'consent request email' will be resent as configured. Resending GDPR consent request emails can serve to remind candidates to review your organization's GDPR policy and to consent or decline an active consent request. Read more here.