Greenhouse Recruiting's allows your organization to schedule a recurring report that will be automatically emailed to specified users at a regular cadence. In this article, we will cover how to edit the delivery schedule for an existing report.
Click the ellipsis

on the navigation bar and select Reports from the dropdown menu.

From the Reports page, click My Saved Reports and navigate to a saved report. The current delivery schedule will be listed inline with the report.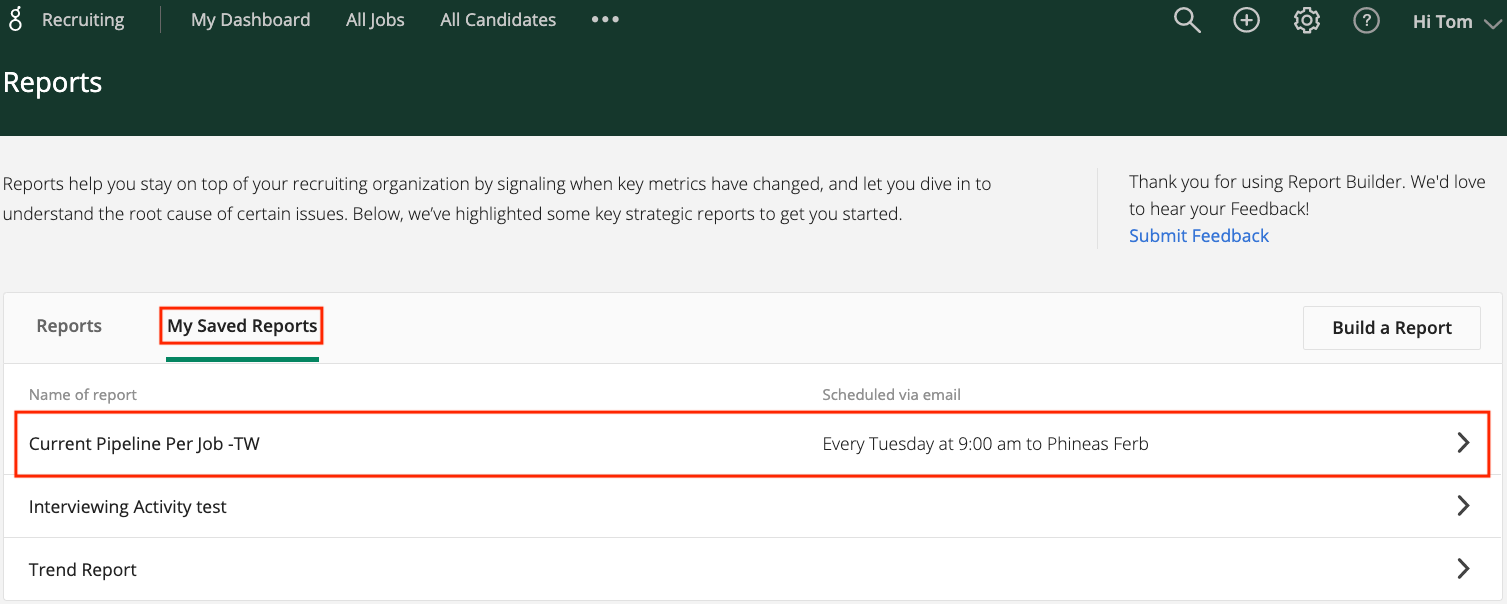 In the upper right-hand corner of the report, toggle the Schedule Email button to completely deactivate any schedule for the report.

Alternatively, click Edit to change any details of the reports email delivery schedule.

Use the subsequent dialog box to edit the details of the schedule. These details include:
Day(s) the report should be emailed
Time the report should be emailed
Recipients of the email
Subject line of the email
Body of the email
Click Schedule Email when finished.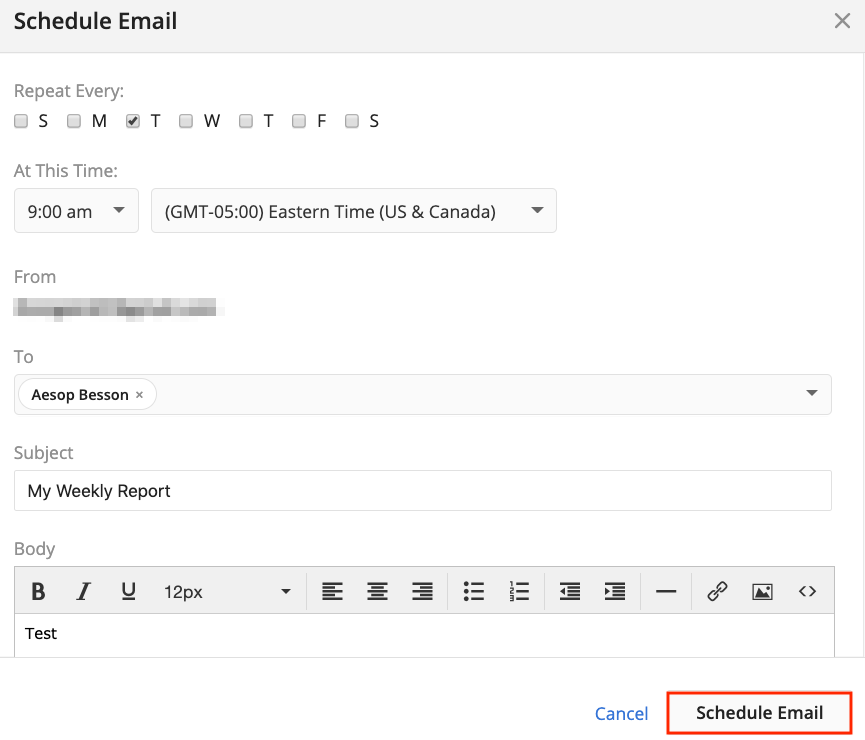 Your designated recipients will receive an email of the report on the specified day(s) and time you have configured. The report will be included in the body of the email (along with any text you have included) and also attached as an Excel file.