In an effort to improve our suite of products, Greenhouse Software regularly releases new product features, updates, and improvements. Stay up-to-date with what's new at Greenhouse by Following our Release Notes.
Find our releases for this week below:
Greenhouse Recruiting
Coming Soon: In anticipation of the California Consumer Privacy Act (CCPA), a new Privacy and Compliance page in Greenhouse Recruiting will allow your organization to configure the tools required for compliance with global privacy regulations. CCPA compliance is already possible with existing Greenhouse Recruiting features and this page will better organize which tools are available and which legislation they support.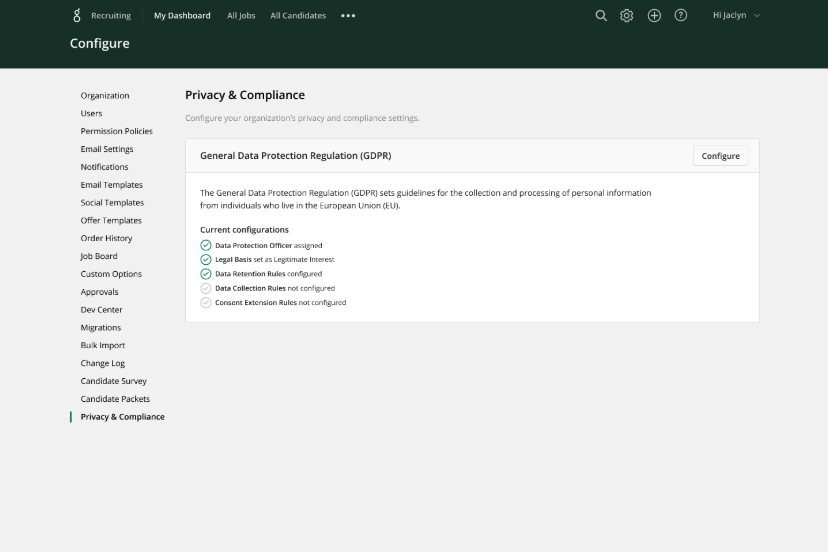 API
| | |
| --- | --- |
| Date | Description |
| March 11, 2020 | Updated Assessment API to make candidate names case-sensitive in the send_test request. |
Integrations
Bug Fixes
In Greenhouse Recruiting, a recent update to the interview scheduling dialog box unintentionally removed the Interviews: Last 7 Days and Next 7 Days feature. We have restored this functionality, and apologize for the trouble this caused.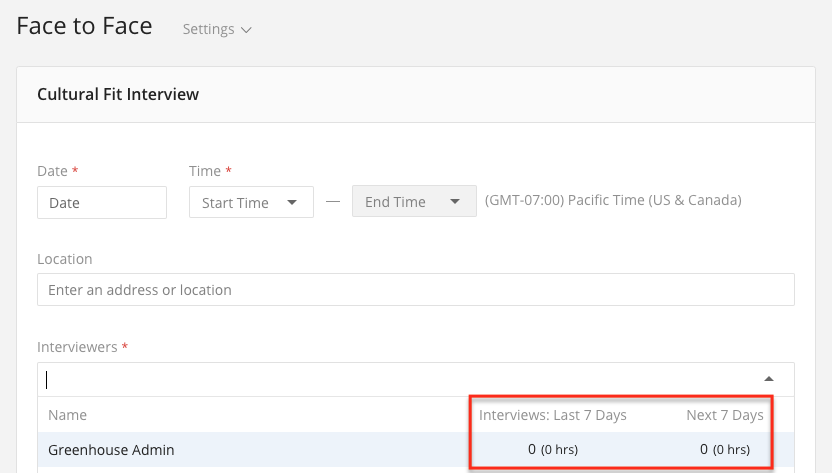 We also resolved an issue where some attempts to post jobs via the Broadbean Posting Center incorrectly returned an error. With this update, you can post jobs to Broadbean as expected once again.
Previously, if your team manually sent job post questions to a candidate, the candidate's Application tab listed the date the candidate originally applied or was added to the job as the Submitted by date. We have resolved this error so the Submitted by date now reflects the date the candidate submitted the manually sent job post questions.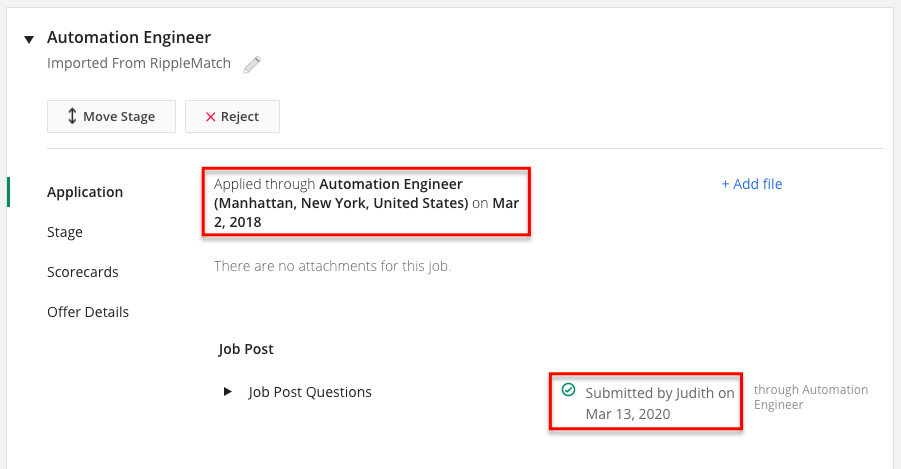 Changes to your organization's Data Protection Officer, configured in the GDPR settings, are now reflected in the Change Log.
In Greenhouse Onboarding, we resolved a visual-only error in which a new hire's profile incorrectly listed manually re-sent Your Next Steps or Welcome to the Team emails as being sent to the new hire's work email address. In these cases, the Your Next Steps and Welcome to the Team emails were sent to the new hire's personal email address as intended. With this fix, you will see the new hire's personal email address correctly listed as the destination for manually re-sent emails.