Permissions: Site Admin
Product tier: Available for Expert subscription tier
Custom demographic question sets allow your organization to create and assign unique groupings of custom demographic questions that can be assigned on a per job post basis.
Greenhouse Recruiting's Diversity, Equity, and Inclusion (DE&I) feature set supports up to 20 different custom demographic question sets.
Example: Demographic questions and their responses can vary across departments and/or offices, particularly if they are asked in different parts of the world. For instance, a custom demographic question regarding race/ethnicity would have different answer options if the question is asked in Australia or in the United States. Rather than creating answer options for every possibility, use custom demographic question sets to create more nuanced sets of questions and answers.
Create a custom demographic question set
Click on the Configure icon in the upper right-hand corner and select Inclusion Tools from the left-hand panel.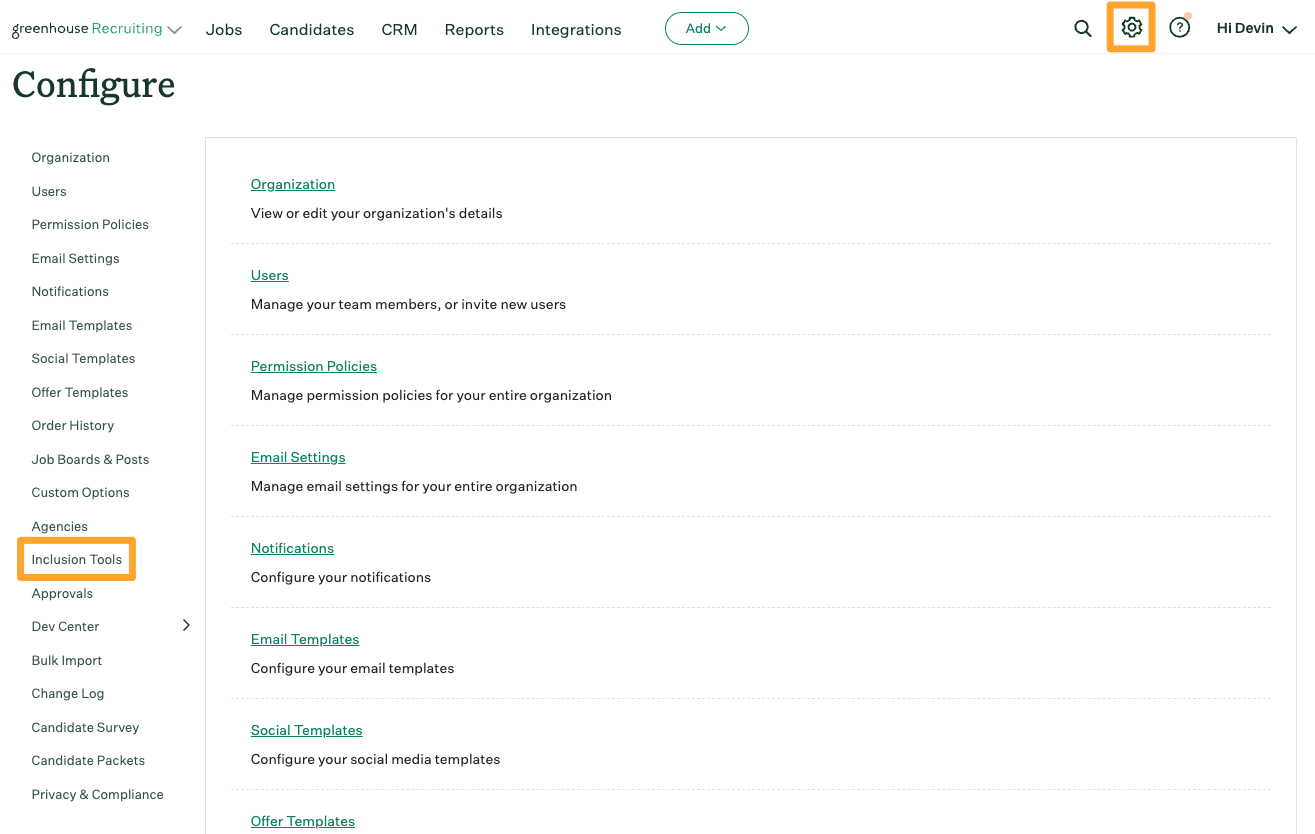 Navigate to the Custom Demographic Question Sets panel at the bottom of the page and click Create Question Set.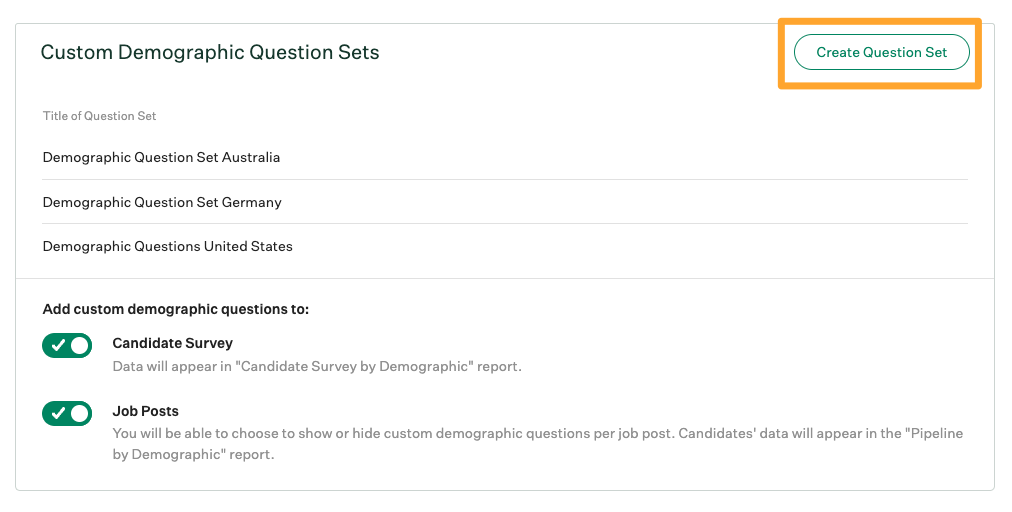 From the Create Custom Demographic Questions page for the question set, you will be able to rename the Section Header and optional description that will precede your custom demographic questions on job posts.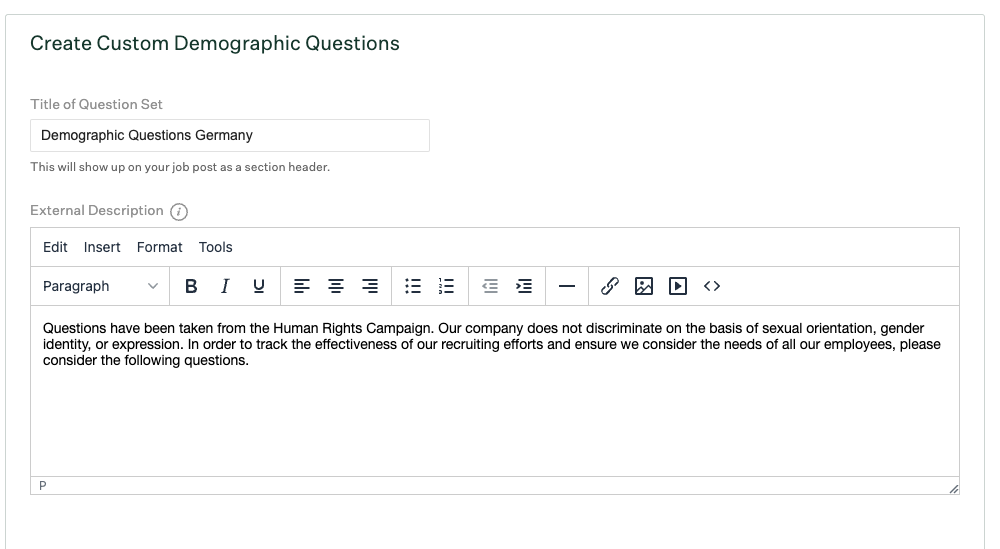 Note: If any custom demographic question in the set is marked as required, the description field will become required as well.
Navigate to the Custom Questions panel and click Add Custom Question. Input a question and response options. Repeat as necessary.
Click here for more information on creating a custom demographic question and general best practices.

Click Save when finished.
Edit settings for a custom demographic question set
After a custom demographic question set is created, you will be redirected back to the Inclusion Configuration page.
From the Custom Demographic Question Sets panel, decide whether the question sets should be added to job posts and/or candidate surveys. Use the provided toggles to activate/de-activate the question sets from these other features.