Permissions: Site Admin, and Job Admin who can manage custom fields
Product tier: Available for Expert subscription tier
Dependent custom offer fields allows your organization to create a nested structure of custom offer fields with defined relationships between parent and child fields. The nested structure of dependent custom offer fields creates a guided path for users when creating an offer and limits the exposure of offer fields based on the criteria you define.
In some cases, you may need to remove custom offer field dependencies.
Note: Any custom offer field dependencies edited will not be applied to existing offers. In order to apply these edited dependencies to an existing offer, you will need to update the existing offer.
To remove a custom offer field dependency, click the Configure icon

on your navigation bar, and then select Custom Options on the left.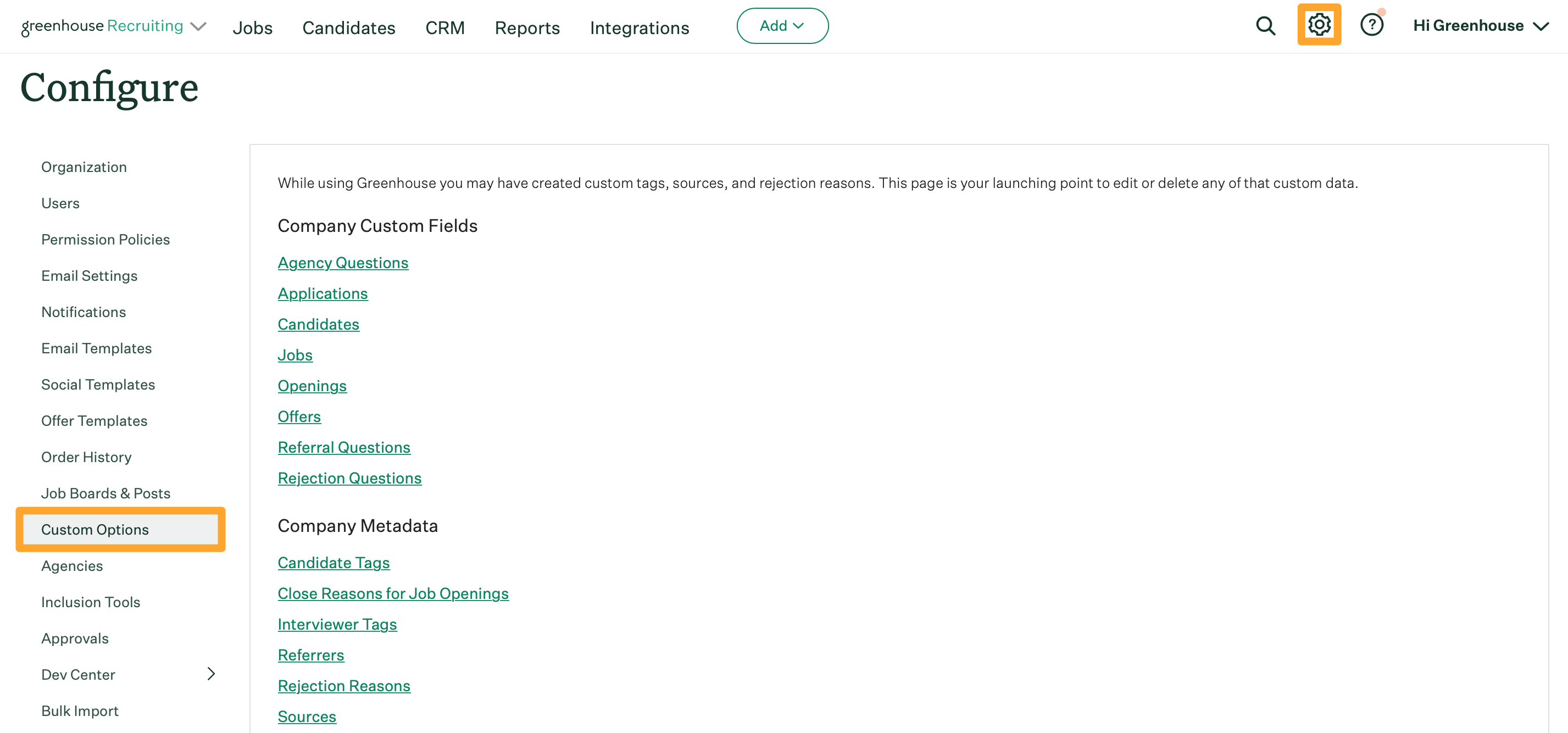 Click Offers on the subsequent page.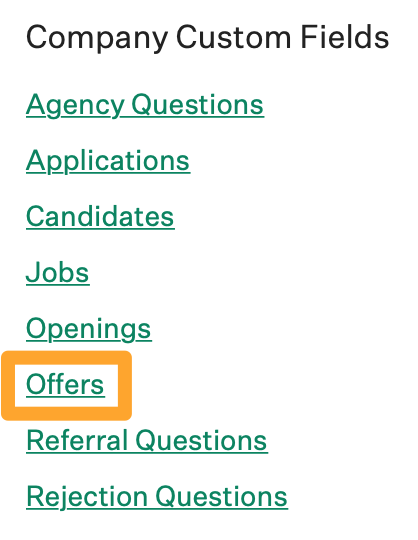 On the next page, select your child custom offer field.
Click the Dependencies tab.

Remove the parent field by clicking X in the Define the Parent Field section.

This action will dissolve the dependency between the child custom offer field and the parent custom offer field. Click Remove to confirm.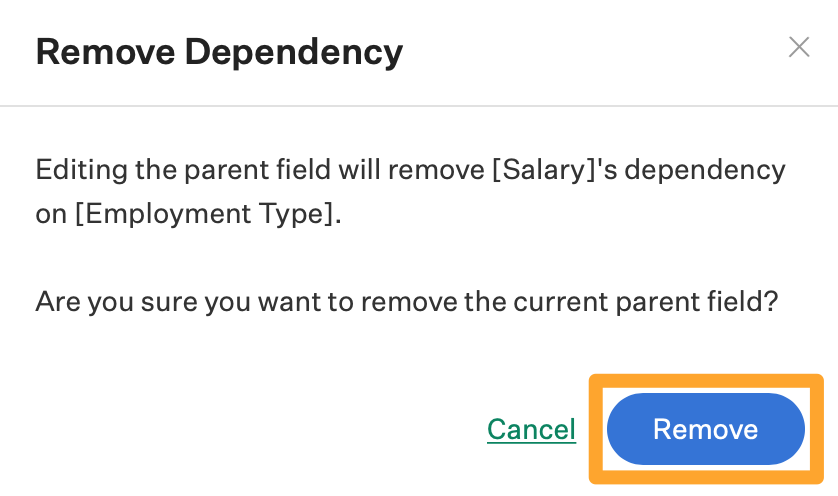 Note: If the child field also exists as a parent field in a nested parent/child dependency (for instance: grandparent, parent, child), removing this dependency will dissolve the entire nested dependency.
Click Save when finished.