Offer sections allow your organization to create conditional language for custom offer field options. This conditional language is pulled into an offer letter template via an offer section token. Depending on which custom offer field option is selected when creating a candidate offer, the offer section token will display the appropriate configured language. In this article, we will cover:
Offer Section Token Overview
Offer section tokens allow you to dynamically display conditional language for a custom offer field in an offer template. Offer sections configured for a custom offer field will have a single offer section token. From the Offer Template page, expand the menu for a specific offer section token to view the conditional language that can be displayed.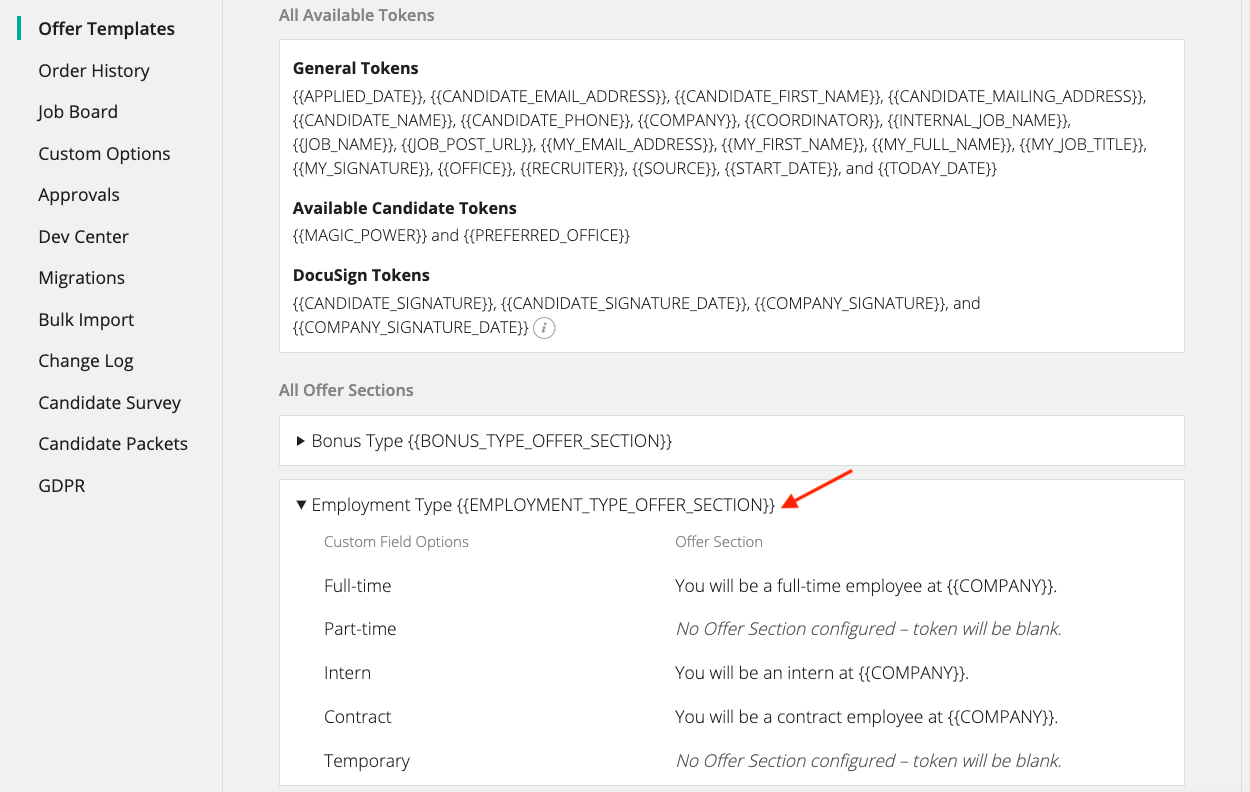 Note: If no conditional language is configured for a custom offer field option, a blank will be inserted in the offer letter.
Edit Offer Section Token
Note: Editing an existing offer section token that is already included in an offer template will require your organization to re-upload those templates with the edited name of the offer section token.
Click the Configure icon

in the upper right-hand corner and navigate to Custom Options on the left-hand panel.

Click Offers on the subsequent page.

From the subsequent list, click the custom offer field associated with the offer section token you wish to edit.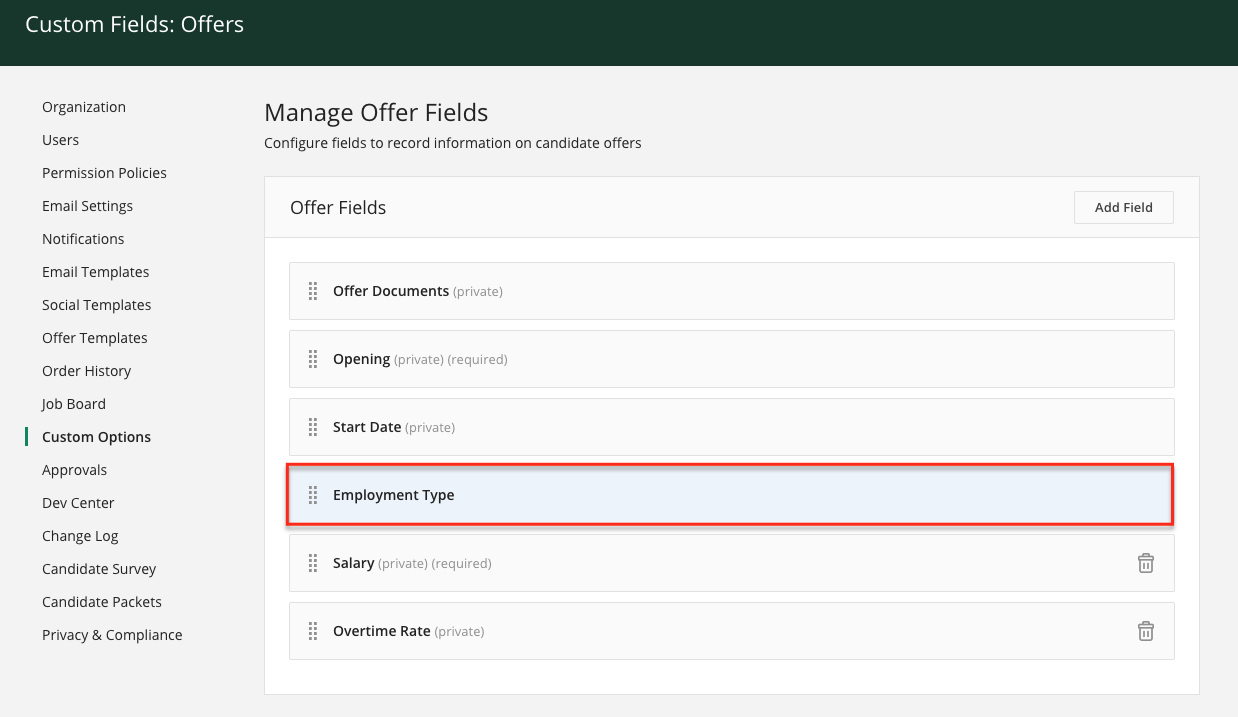 From the subsequent custom offer field page, click the Offer Sections tab.

Navigate to the Offer Section Token field and edit the token. Click Save at the bottom of the page when finished.