Offer sections allow your organization to create conditional language for custom offer field options. This conditional language can be used to build and customize offer letters based on selections made when generating a candidate offer. In this article, we will cover how to completely delete an offer section.
Note: Deleting an offer section is different from removing an individual offer section for a custom offer field option. When deleting an offer section, the offer section token will no longer work in any offer template.
Click Configure

in the upper right-hand corner and navigate to Custom Options on the left-hand panel.

Click Offers on the subsequent page.

From the subsequent list, click the custom offer field associated with the offer section you wish to delete.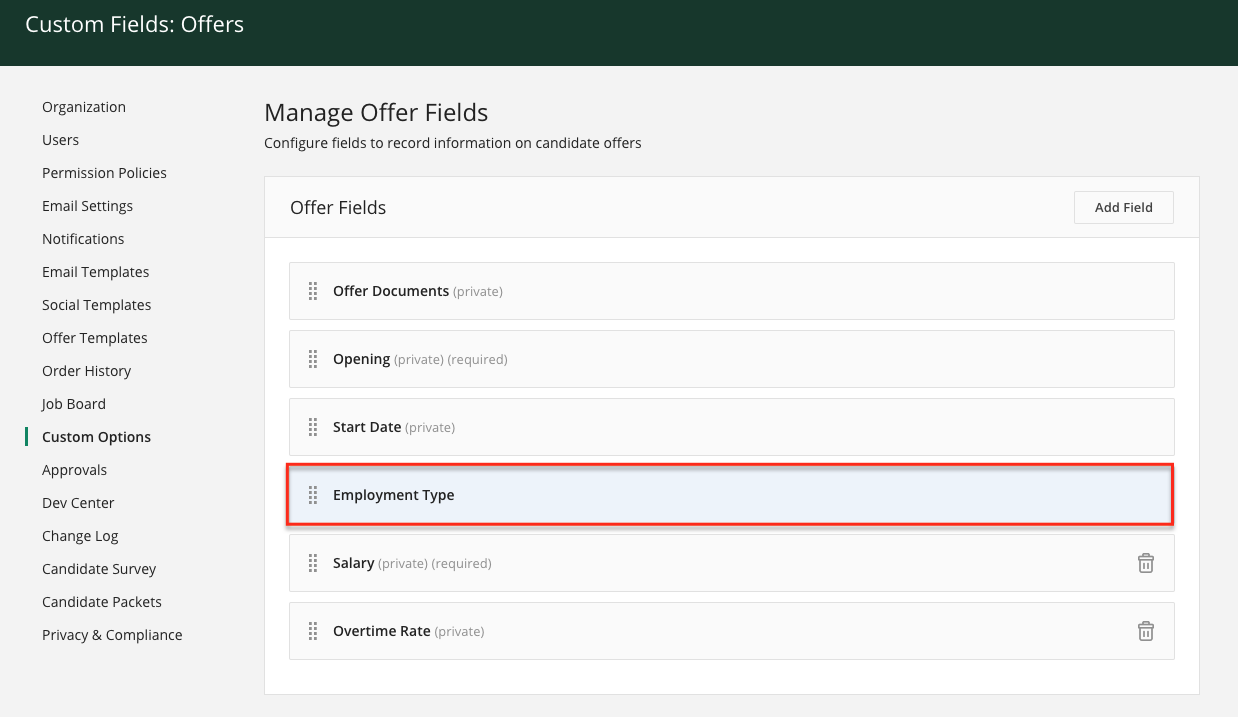 From the custom offer field page, click the Offer Sections tab.

Navigate to the bottom of the Offer Sections page and click Remove All.

A dialog box will ask to confirm the decision to remove the offer section. Click Yes, Remove All.
Note: This action cannot be undone and any existing offer section text will be deleted. In addition, the offer section token will no longer work in any offer templates.