Offer sections allow your organization to create conditional language for custom offer field options. This conditional language can be used to build and customize offer letters based on selections made when generating a candidate offer. In this article, we will cover how to create a new offer section for an existing custom offer field.
Click Configure

in the upper right-hand corner and navigate to Custom Options on the left-hand panel.

Click Offers on the subsequent page.

From the subsequent list, click the custom offer field with which you would like to associate an offer section.
Note: Only offer custom fields whose type is Single Select can be customized with offer sections.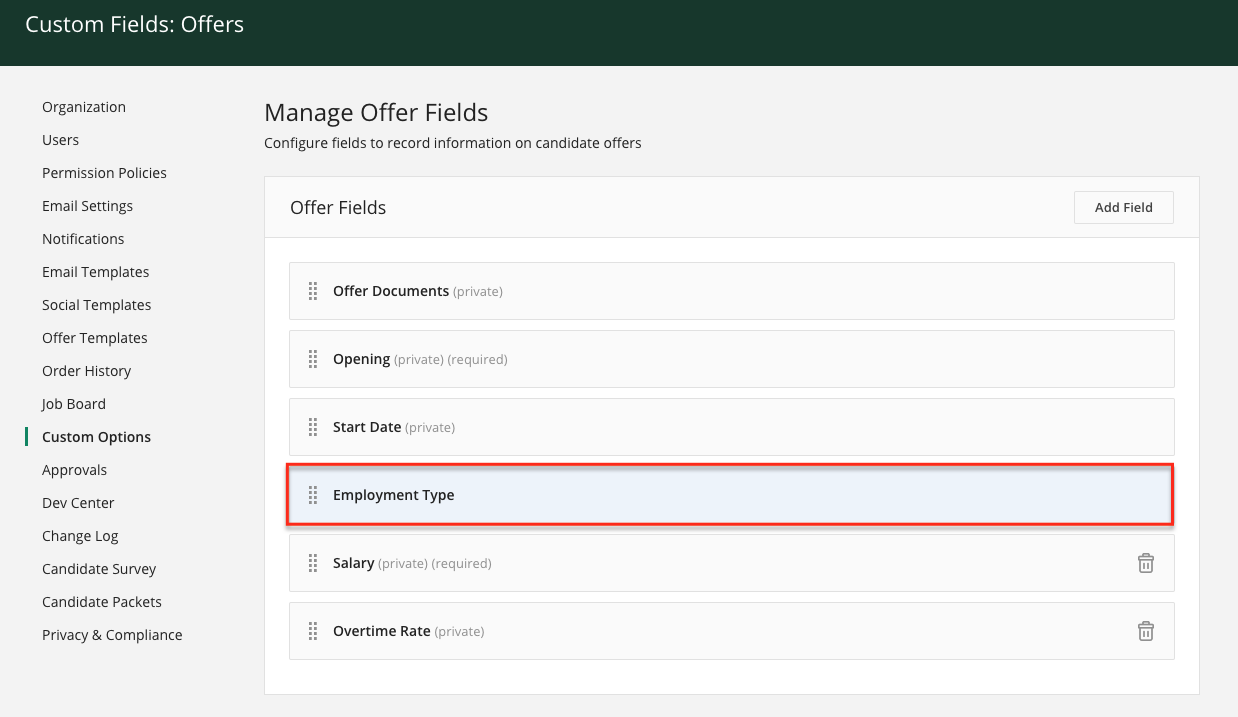 From the subsequent custom offer field page, click the Offer Sections tab.

Navigate to the Offer Section Token field and edit the token (if necessary). This token will be used in offer templates to insert the correct offer section when creating a candidate offer. Click here to learn more about the offer section token.
The page will list every option for the custom offer field. Click + Add Offer Section inline with an option to add text that should appear in an offer letter when this option is selected.
Note: Offer section tokens cannot be used in the text of another offer section.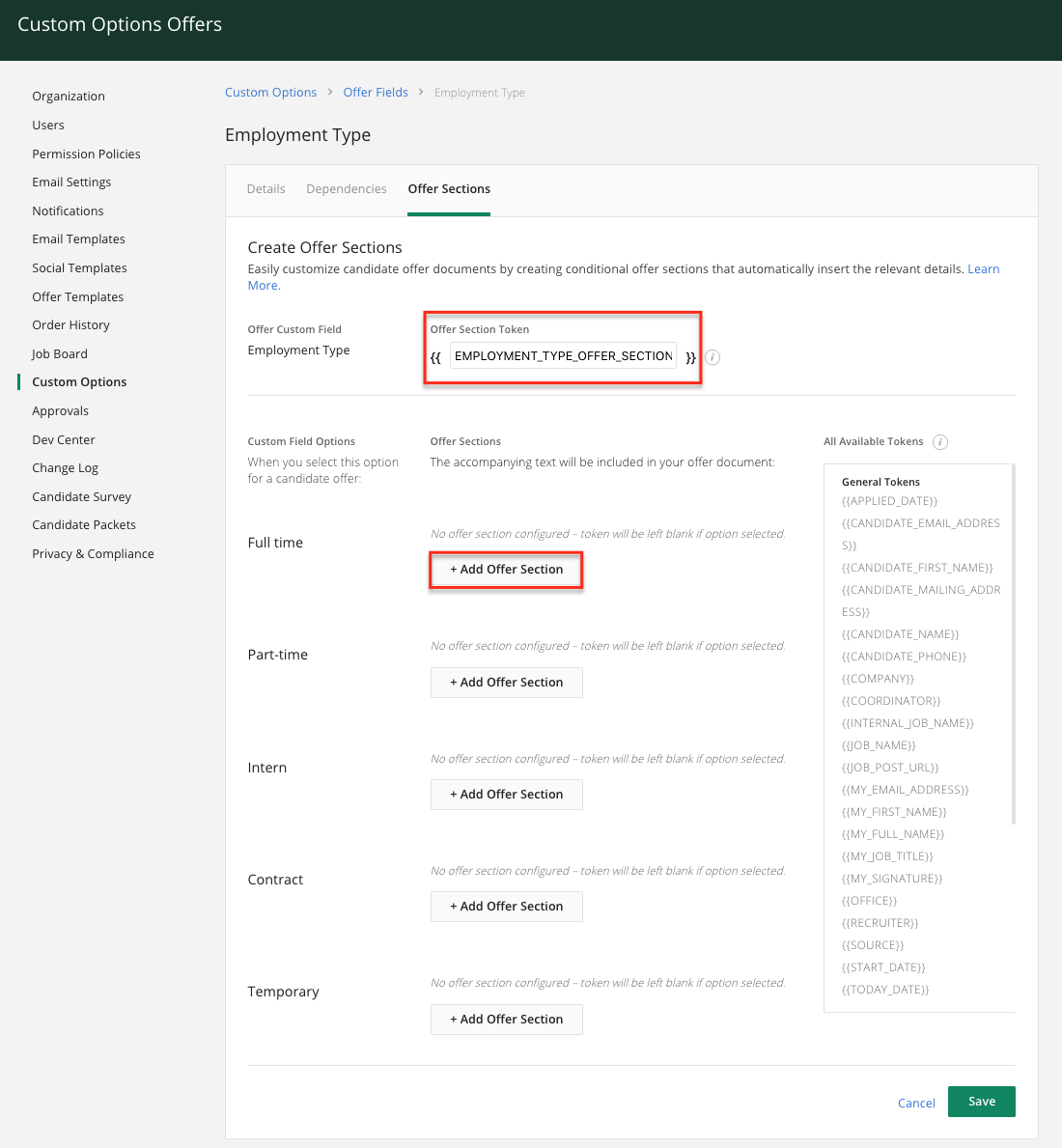 Note: If an offer section is not configured for an option, a blank space will be inserted into your offer template when that option is selected.
Click Save at the bottom of the page when finished.