Permissions: Site Admins, and Job Admins who can invite and deactivate agency recruiters
Product tier: Available for all subscription tiers
Agency recruiters can only submit candidates or prospects in Agencies once they've received their agency recruiter invitation email. In this article, we'll cover how to resend the agency recruiter invitation email.
Resend an agency recruiter's invitation email
In your Greenhouse Recruiting account, navigate to Configure > Agencies.
Click to select the agency recruiter who needs a new invitation.
Note: Do not click Edit

.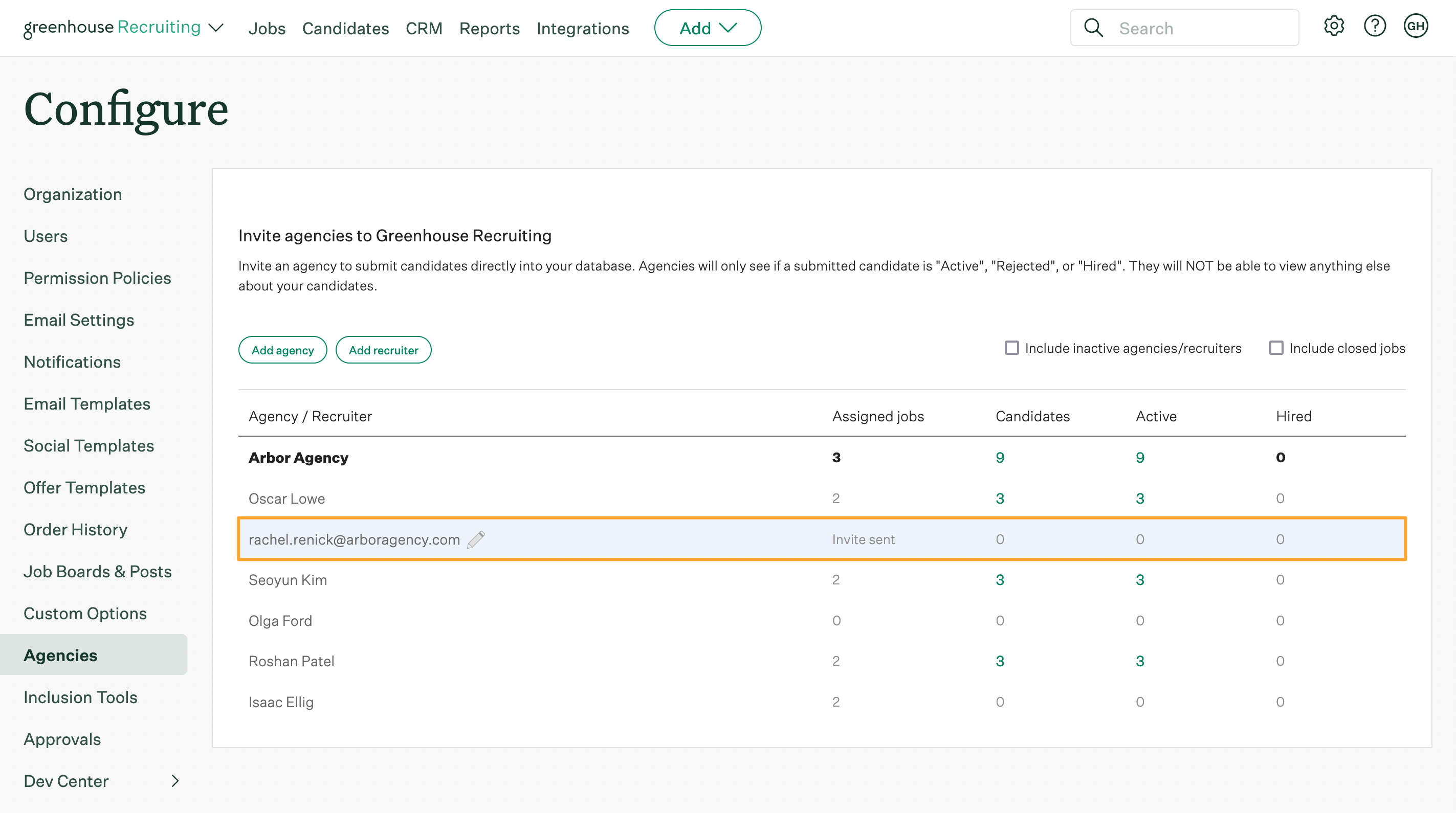 Click Resend on the agency recruiter's profile.

The agency recruiter will receive a new invitation email in their inbox. They'll use this email to set up their account in Agencies.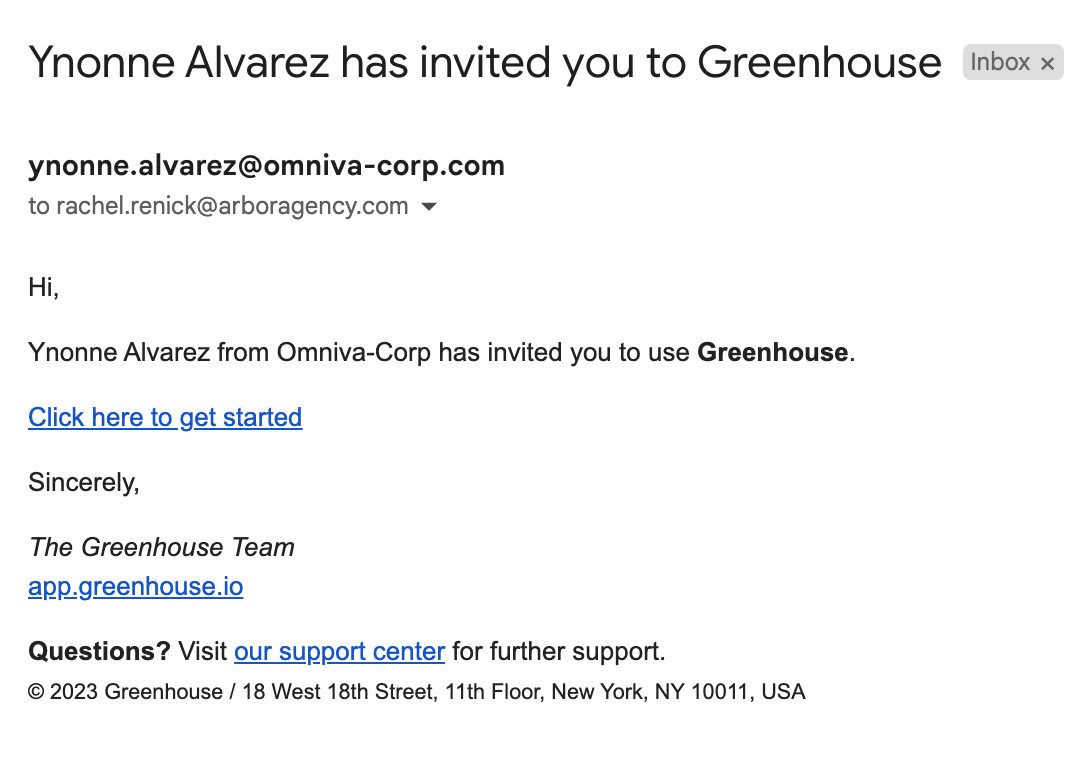 Additional resources