Permissions: Site Admins, and Job Admins who can invite and deactivate agency recruiters
Product tier: Available for all subscription tiers
You may need to remove an agency recruiter from your organization's Greenhouse Recruiting account if they're no longer working with you. In this article, we'll cover how to deactivate an agency recruiter so they're no longer able to submit candidates or prospects to your jobs.
In your Greenhouse Recruiting account, navigate to Configure > Agencies.
Click to select the agency recruiter you want to deactivate.
Note: Click directly on the agency recruiter's name. Do not click Edit

 .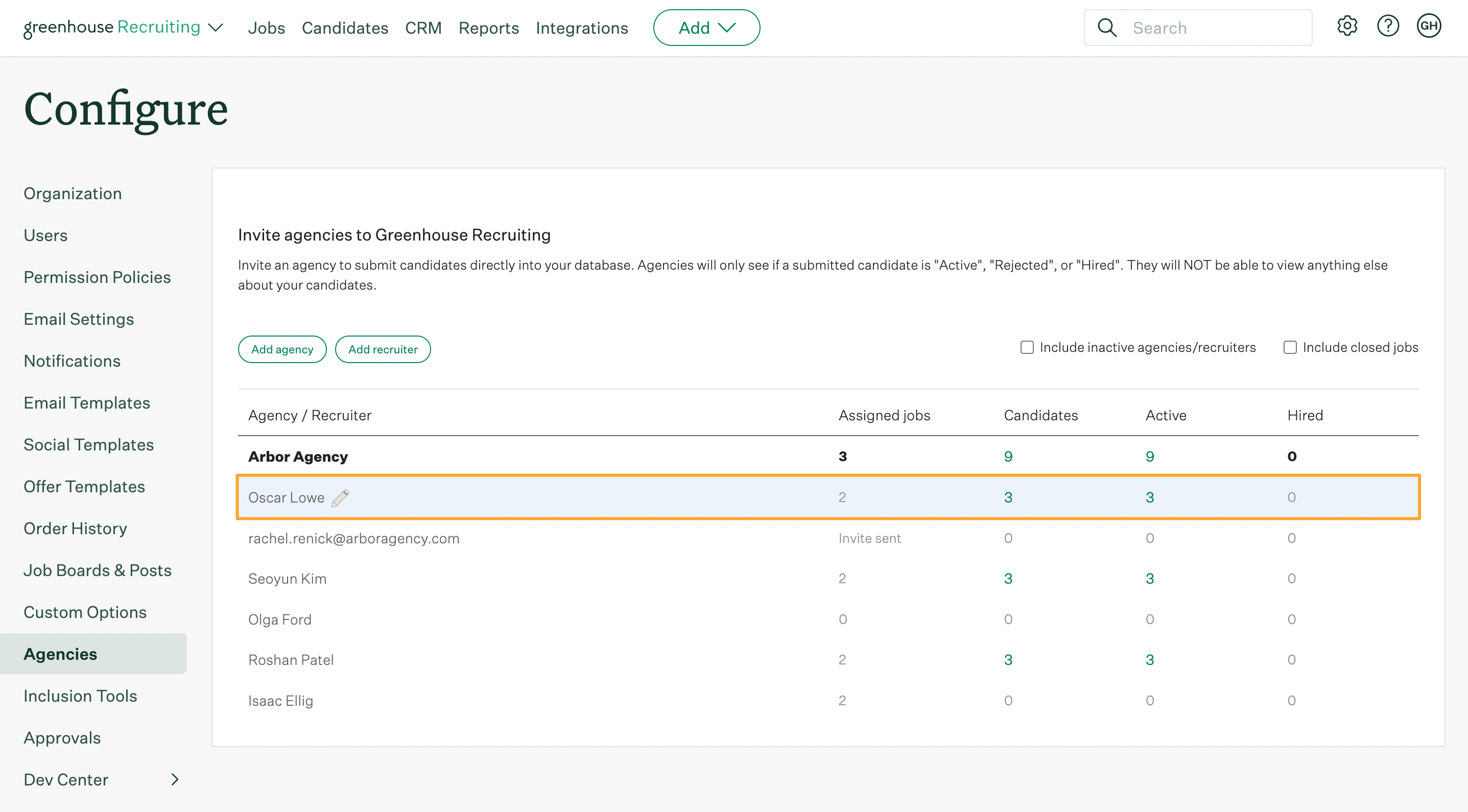 On the agency recruiter's profile, click Deactivate recruiter.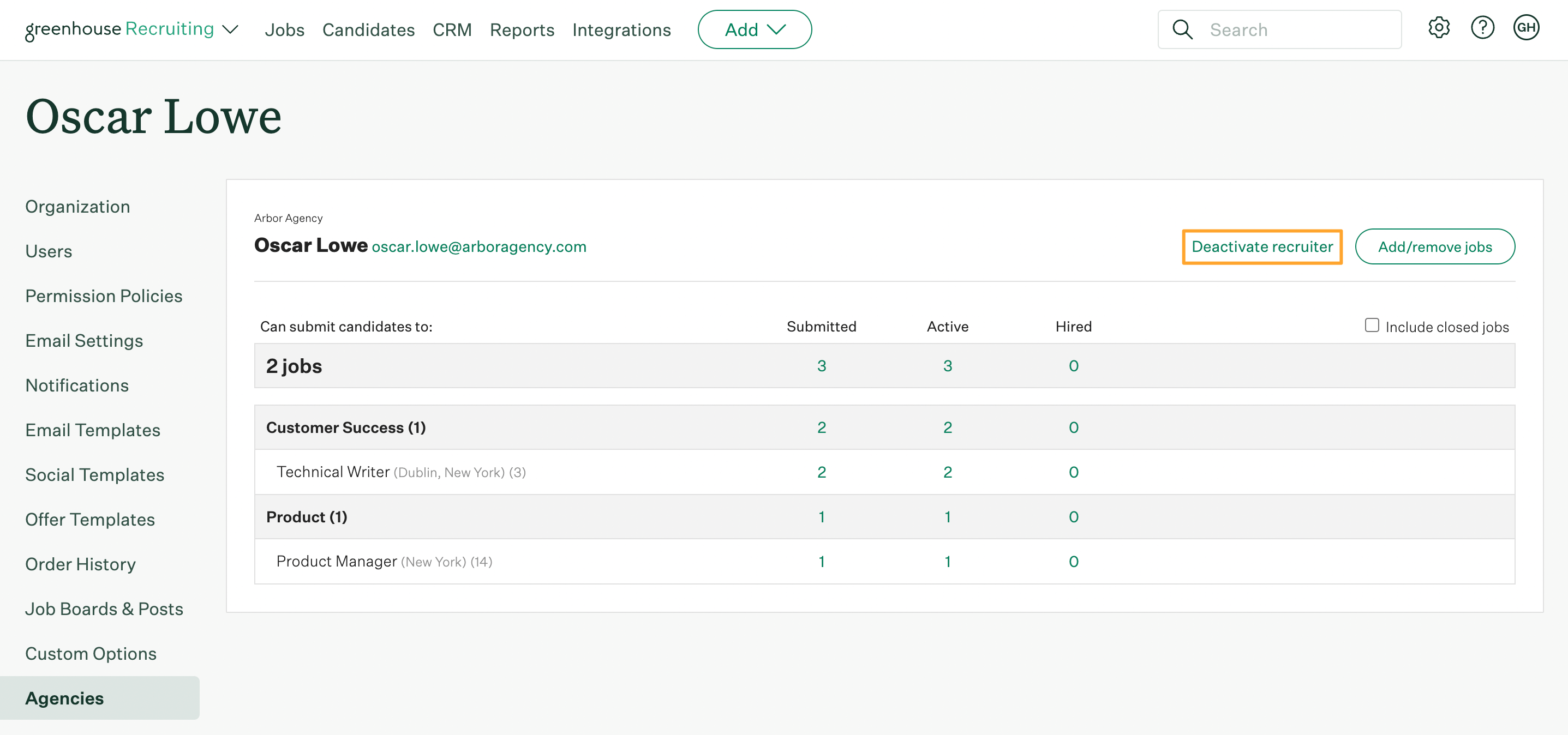 Confirm you want to deactivate this recruiter and click Deactivate recruiter.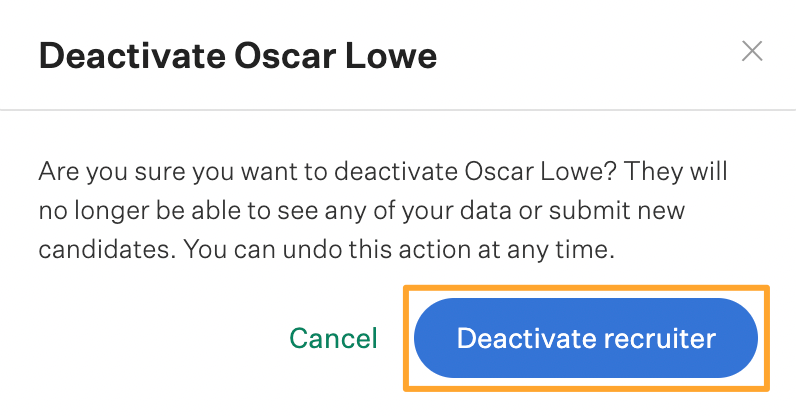 Additional resources