In this article, we will cover how to deactivate an agency recruiter so they are no longer able to submit candidate and/or prospects from Greenhouse Recruiting's Agency Portal.
Click the ellipsis

on the navigation bar and select Sourcing from the dropdown menu.

Select Agencies on the left-hand panel and click the name of an agency recruiter who will be deactivated.
Note: Do not click the Edit icon

.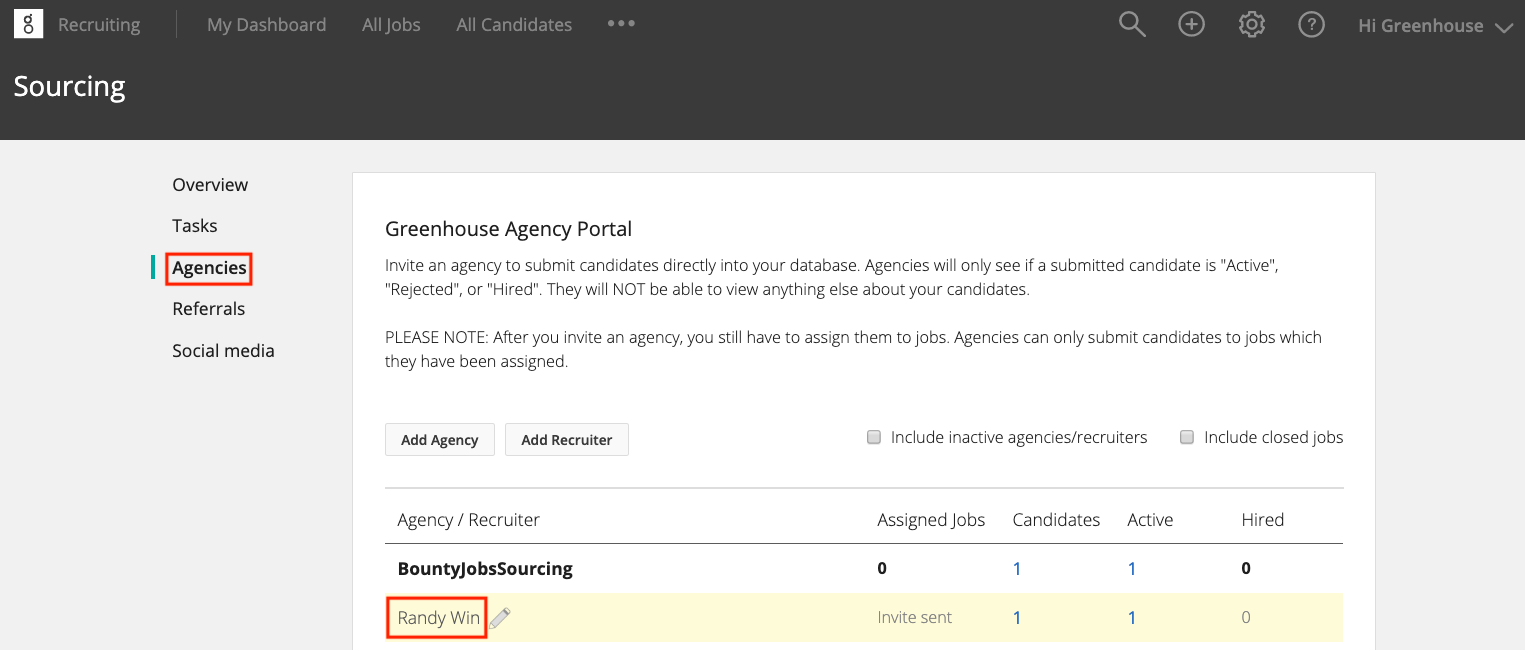 Click Disable Recruiter on the subsequent page.

From the subsequent dialog box, confirm your decision to deactivate the agency recruiter and click Disable Recruiter.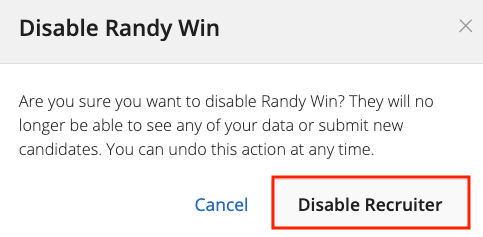 The agency recruiter will be deactivated in your account.