ERIN App is a smart employee referral software which allows employees to easily source the highest quality candidates for their employers as quickly as possible! Referrals are a great way for hiring teams to increase the number of applicants, hire more quickly, and increase the tenure of those hires. Referrals are also the ideal way to reduce recruitment costs by turning your employees into an insourced recruiting team. Onboarding onto the ERIN platform is incredibly simple for teams of any size, and employees are able to start referring contacts to open positions instantly
Overview
Greenhouse Recruiting's integration with ERIN allows jobs to be automatically cloned from Greenhouse upon creation of the position and closed upon expiration of the position. In this article, we will cover how to:
Configure the Job Board inpost open jobs and upload candidates for different customers and departments within the customer's account.

Create a Job Board API Key for the Greenhouse/

ERIN

Integration

How to use the ERIN Integration with Greenhouse
Configuring your Job Board
For ERIN to pull your open jobs, you will need to send them your job board token. Usually that's pretty simple (e.g. CompanyABC's board token is "companyabc" with the URL being https://api.greenhouse.io/v1/boards/companyabc/jobs)
To receive the job board token, complete the following steps:
Click on the Configure tab

Select Job Board

Click Edit

The job board token will be located in the URL field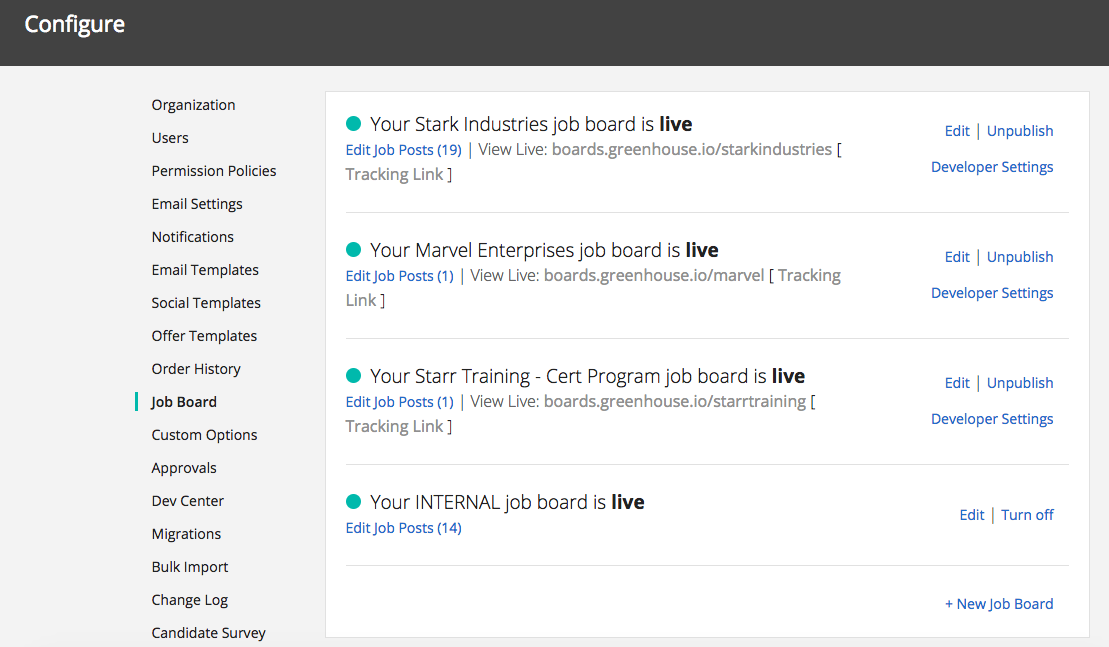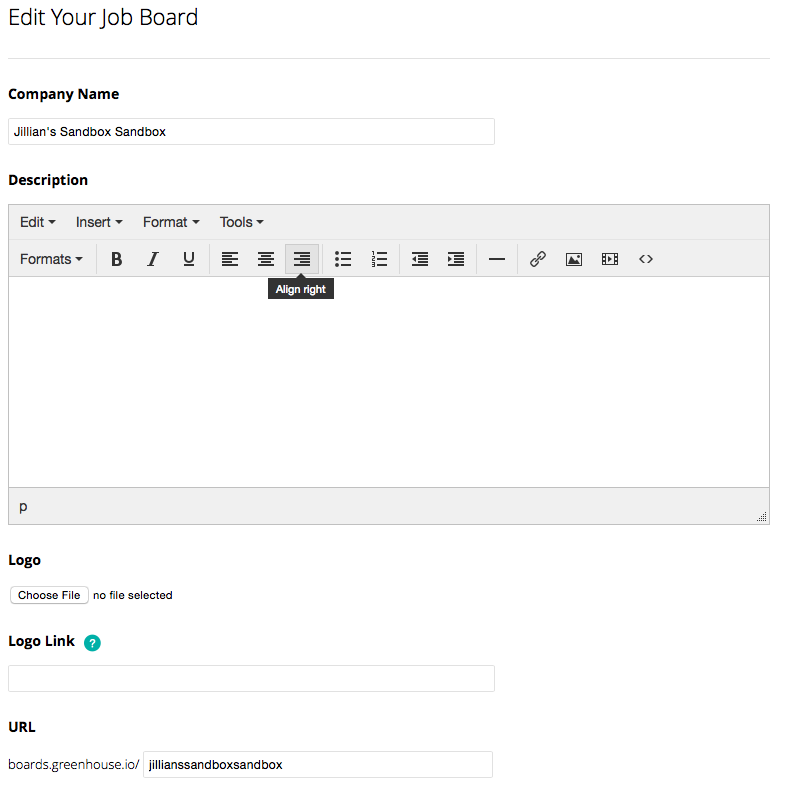 How to use the ERIN Integration with Greenhouse:
ERIN will handle the Greenhouse integration for clients once the API Key has been generated and submitted to the ERIN team.
Users can view, update, and manage this integration setting at the bottom of the settings page (app.erinapp.com/settings), but it is recommended the ERIN support team handles the management of the integration