Permissions: Site Admin who can bulk edit jobs
Product tier: Available for Advanced and Expert subscription tiers
Companies are required to provide a variety of details at the time data is requested (when a candidate applies to a job), including why they are requesting certain information, how long it will be stored, where it will be sent, and the safeguards in place relating to the transfer.
In this article, we'll cover how to disclose your organization's GDPR information on multiple job posts.
Note: To proceed with this bulk edit of job posts, a job included in the bulk edit should already have a custom question that discloses GDPR information. For more information, click here.
To disclose GDPR information on job posts in bulk, click the Configure icon

on your navigation bar, then select Privacy & Compliance on the left.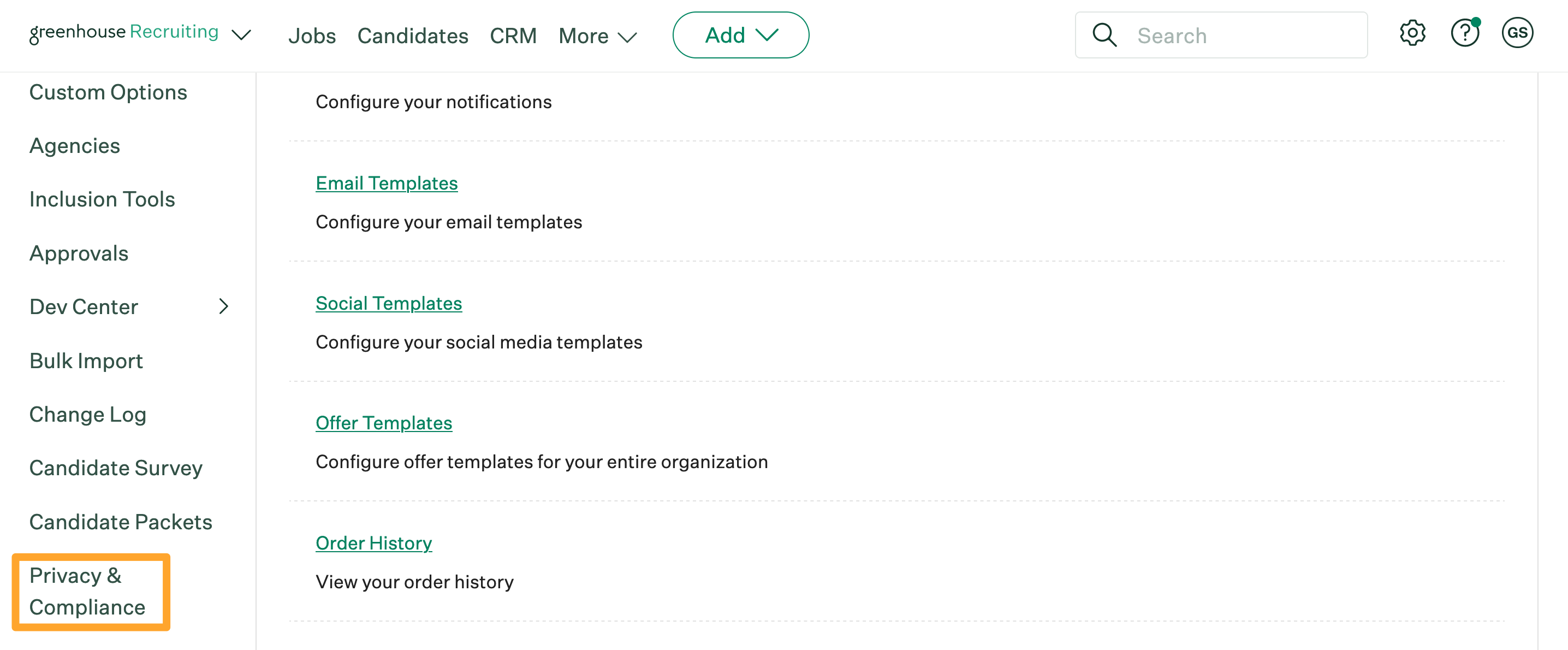 Click Configure beside General Data Protection Regulation (GDPR).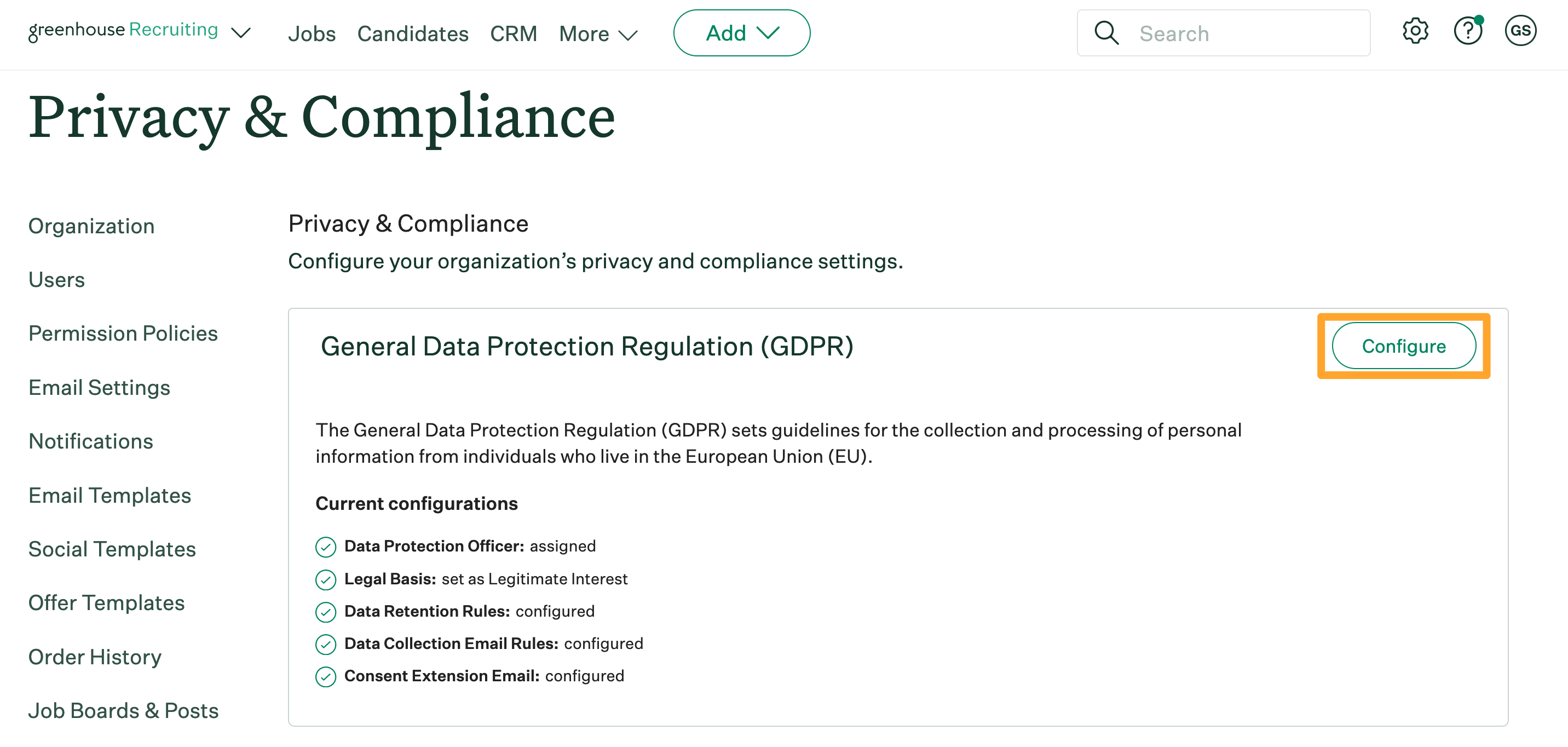 Scroll to Disclose GDPR Information on Job Posts and click either Bulk Edit External Job Posts or Internal Job Posts. If you want to disclose GDPR information on both internal and external job posts, repeat the below steps for each option.

You will be redirected to the Custom Questions tab on the Bulk Edit Job Post page. The list will aggregate custom questions from all job posts included in the bulk edit.
Click the Ellipsis

beside your pre-existing GDPR disclosure.
Select Make Required for All Job Posts from the dropdown.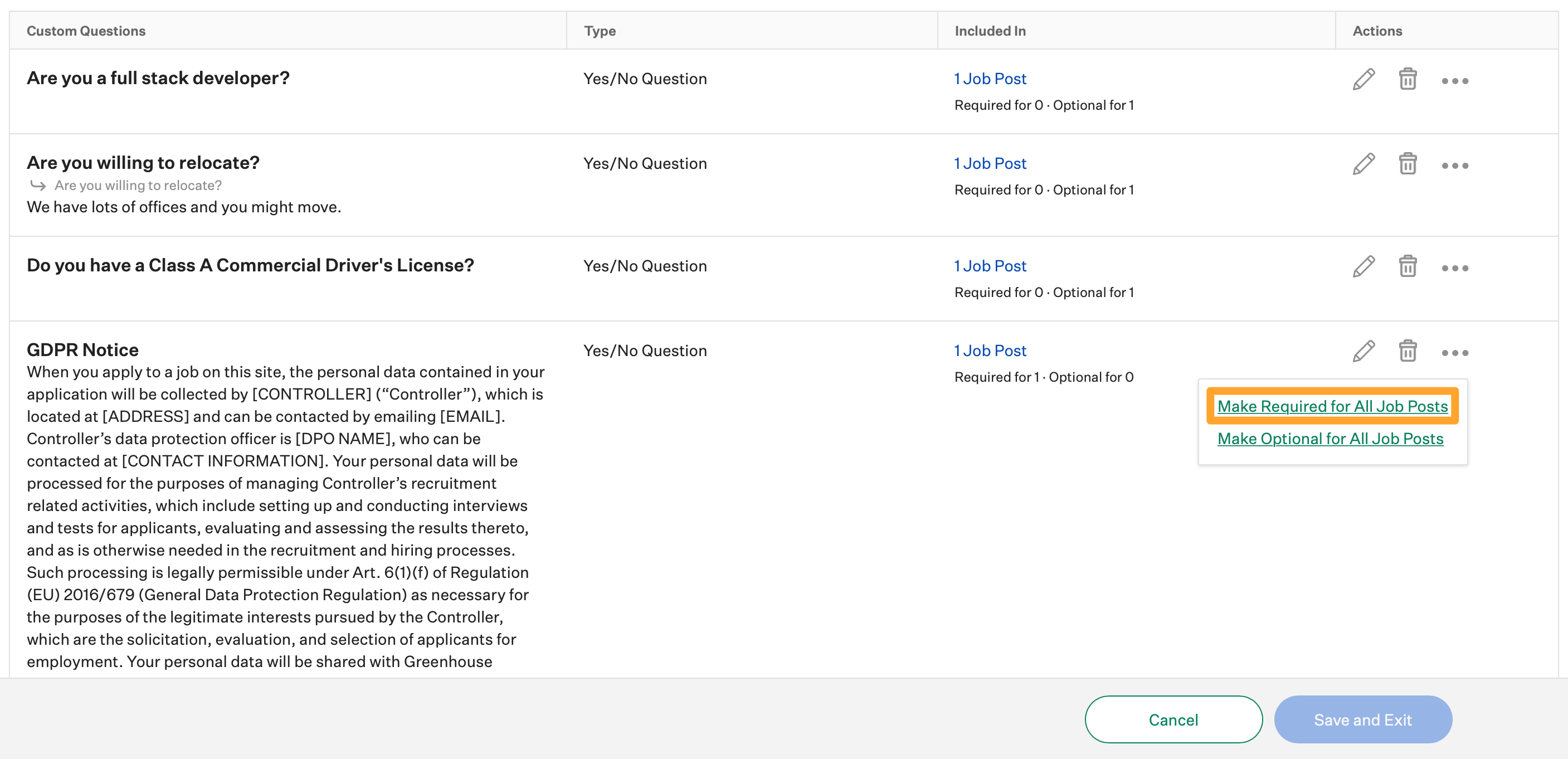 The GDPR Disclosure will be added to all jobs included in the bulk edit. Click Save and Exit to confirm.