In an effort to improve our suite of products, Greenhouse Software regularly releases new product features, updates, and improvements. Stay up-to-date with what's new at Greenhouse by Following our Release Notes.
Find our releases for this week below:
CRM & Events
In order to aid your company with internally organizing its prospect pools, Greenhouse CRM is excited to introduce Pool Descriptions as an editable field for each prospect pool. Use this field to provide some additional context for other members of your team.

Greenhouse CRM wants to give your organization a head-start when using our product. To help expedite your organization's use and adoption of Greenhouse CRM, we have taken the liberty to add default pools, stages, and descriptions for organizations new to Greenhouse CRM or existing organizations who have not yet created a pool.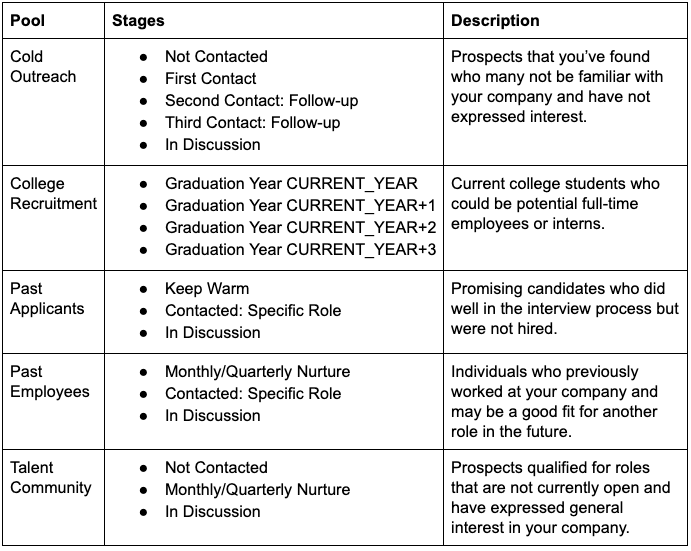 Your organization can now add prospects, either individually or in bulk, to your account directly from the Greenhouse CRM page.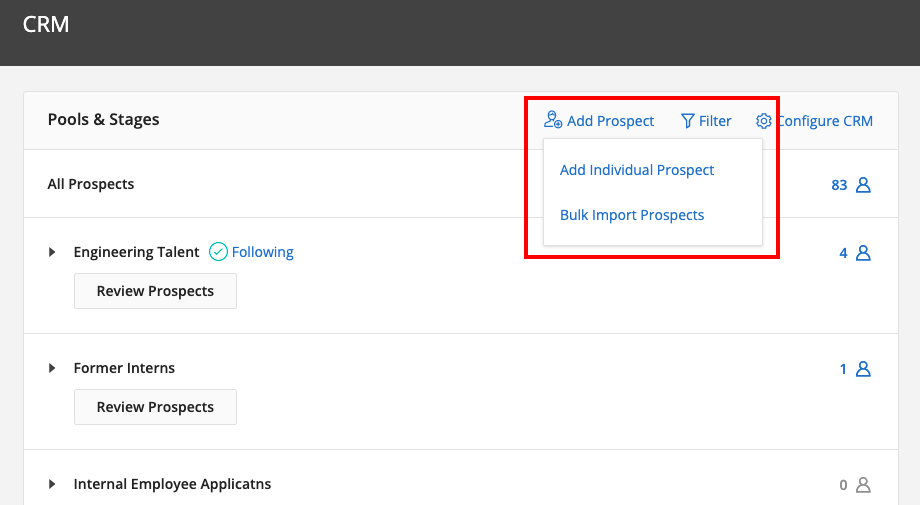 As part of an overall page redesign, your organization may experience some design and interface changes to the Greenhouse CRM page.
New and existing Greenhouse CRM users will also experience an introductory tour to Greenhouse CRM the first time to access the page.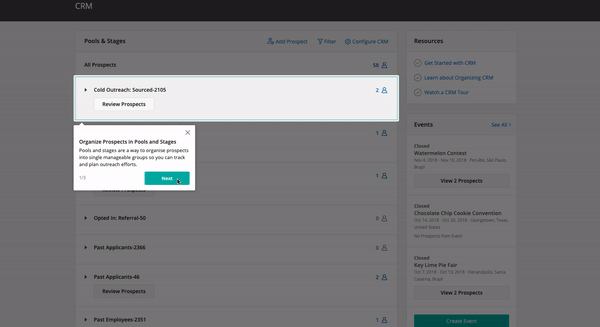 If a prospect submits their information at a Greenhouse Event and subsequently applies to a job post on your external job board, the two profiles will be auto-merged (if enabled) into a single profile. For this merged profile, the Source and Credit fields from the latter candidate application will be deprecated.
In order to give your organization a clearer overview on the number of posts associated with a particular job board, prospect posts will now be included in the overall tally of job posts when viewed from the Job Board page.

API
For more information regarding updates to our API, click here.
Date
Description

Oct 1, 2019

Added ability to filter offers by start_date with starts_before and starts_after.

GET: Offers