In an effort to improve our suite of products, Greenhouse Software regularly releases new product features, updates, and improvements. Stay up-to-date with what's new at Greenhouse by Following our Release Notes.
Find our releases for this week below:
Greenhouse Recruiting
The bottom half of the Hiring Team page is now sorted alphabetically by first name to help users find who they're looking for faster. There is also a new filter to sort users by specific permission levels.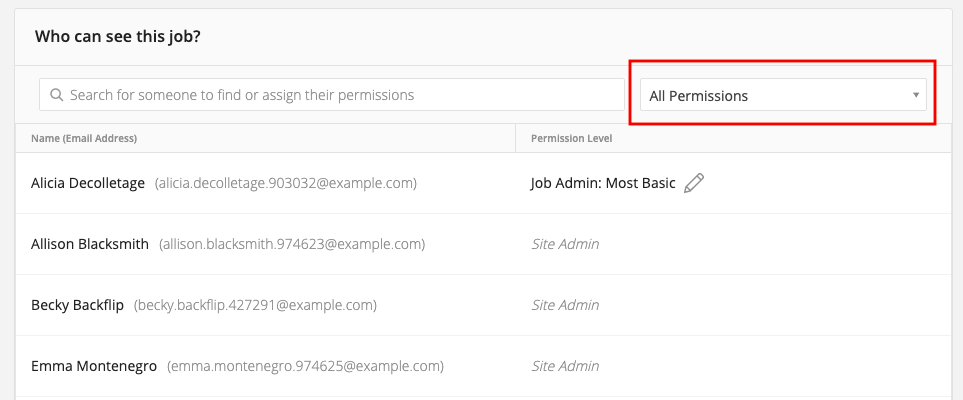 When filtered by Job, the Prospect Conversion report now includes a column for Requisition ID to help users distinguish between jobs with similar or identical names.

The pencil icon used to edit job details and openings on the Approvals page has been replaced by a green button that is more prominent on the page and easier to find.

We've updated the look and feel of the various Approvals emails to be make the job or offer details easier to parse and the call-to-action buttons more clear.
Bug Fixes
The Rejection Reasons report will now load when choosing a date range that does not include any rejected candidates.
When start or end dates were hidden on job posts when collecting education information, some candidates were unable to submit their applications.
In some cases, users were able to select closed jobs for social media posts. Only live jobs with online job posts are now selectable.
When using the Calendly integration, the Event Type dropdown was not updating when the interviewer changed. This dropdown will now populate correctly.
When a job was deleted, some entries on the change log could not be viewed or exported.